Everyone's Canadian on Canada Day! And what better way to celebrate Canada's birthday than at the beach? On July 1, from West Beach to East Beach, and all day long, White Rock's waterfront will be alive with entertainers, live music, vendors, kids activities, food trucks and fireworks! Presented by Amica White Rock, at Totem Park, Canada Day by the Bay kicks off at 10am and wraps up with a spectacular fireworks show over the bay at 10:15pm.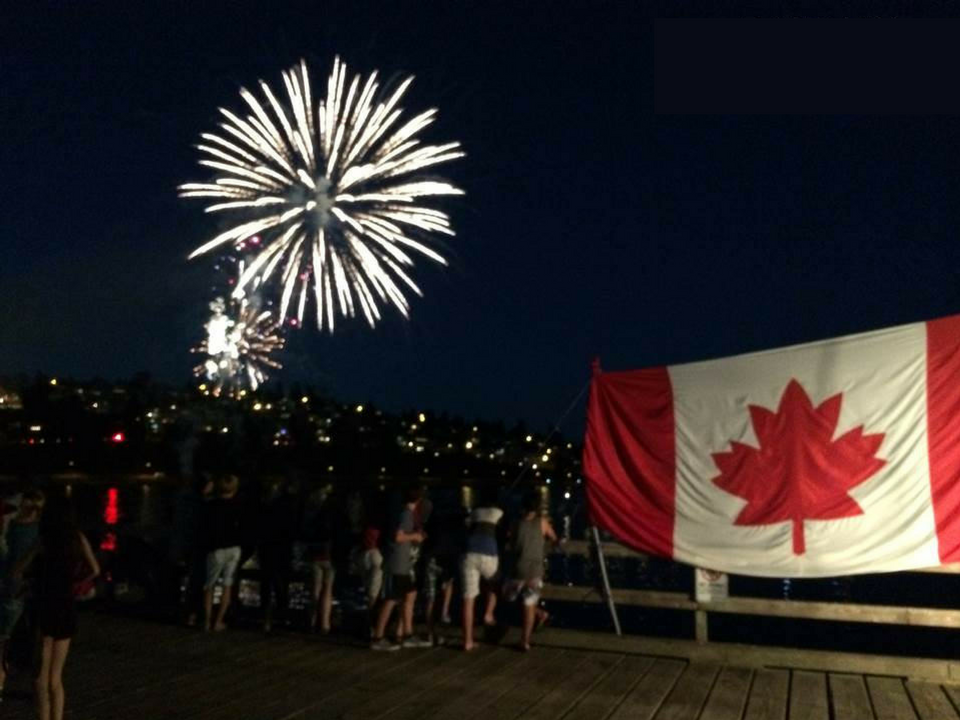 With all the amazing activities happening up and down the beach, you're going to need a way to get around! It's a good thing that there's a FREE Shuttle and Trolley that will take you all over White Rock, so you won't miss a thing!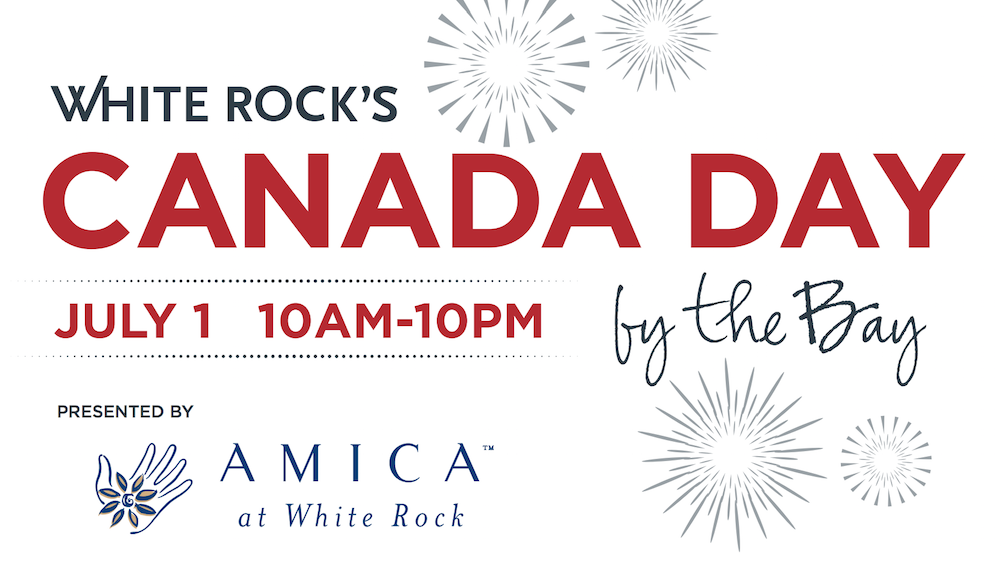 —
Here's a quick outline of what's happening when:
10:00 am to 4:00 pm – Vendors along the promenade.
10:00 am to 4:00 pm – Kids Zone including Face Painting, Half Moon Dentistry Photo Booth and balloon twisting with Korki the Clown.
11:00 am – Family Sand Sculpting Sign-up and Start (East Beach)
11:00 am to 10:00 pm – Food Trucks from Tacofino, Aloha Bowls, Meet2Eat, Teapressu, Waikiki BBQ, and Mr. Arancino.
11:00 am to 3:00 pm – White Rock Fire Department Charity BBQ at East Beach.
1:00 pm – Official Ceremony and Reaffirmation of Canadian Citizenship Ceremony, including cake cutting
10:15 pm – Fireworks 🎆🎇
—
With two entertainment stages, there will be performances to suit everyone's musical tastes!
Budget Blinds Main Stage Lineup:
11:00 am Sweet Pan
12:00 pm Kailyarders
1:00 pm Opening Ceremonies
1:45 pm The Escapes
2:30 pm Group Asi Somos
3:30 pm Karima Essa
4:30 pm Richard Tichelman
5:30 pm Halifax Wharf Rats
7:00 pm Wooden Horsemen
8:00 pm Terence Jack
9:00 pm Towers and Trees
Kid Zone Stage Lineup:
10:00 am Ginalina
11:00 am Kellie Haines
12:00 pm Beverly Elliott
1:00 pm The Blues Berries
2:00 pm Magician Gary Savard
3:15 pm McKayla Carse

Pro Tips:
Tip #1: It will be very busy on the Waterfront on Canada Day, and parking will likely be challenging. We strongly recommend parking further away and taking advantage of the free Trolley/Shuttle.
Tip #2: Take a lawn chair or blanket to sit on during the fireworks!
Tip #3: Go early and participate in all the free activities White Rock has to offer this Canada Day!
Tip #4: Pack water and sunscreen as the sun will be shining and hot!
Tip #5:  Share all your photos from your day and use #ExploreWhiteRock! We'll share our favourites!