Valentine's Day is rapidly approaching and many of us have first-hand experience with not knowing what to get our sweetheart for that special day. Luckily, White Rock is home to some of the best boutiques and gift stores around, making it the perfect one-stop spot to scoop up everything you need to dazzle your honey on Valentine's Day! Here's a list of our favourite places to go to get heartfelt gifts and trinkets for loved ones.
The Mason Jar: This local favourite is packed with both locally sourced and imported goods of the highest quality. From potted plants and jewelry to home decor and purses, the Mason Jar has got you covered. You will no doubt find that perfect, one-of-a-kind gift while browsing this beautifully curated collection!
15254 Thrift Avenue
www.themasonjarhomedecorandgiftstore.com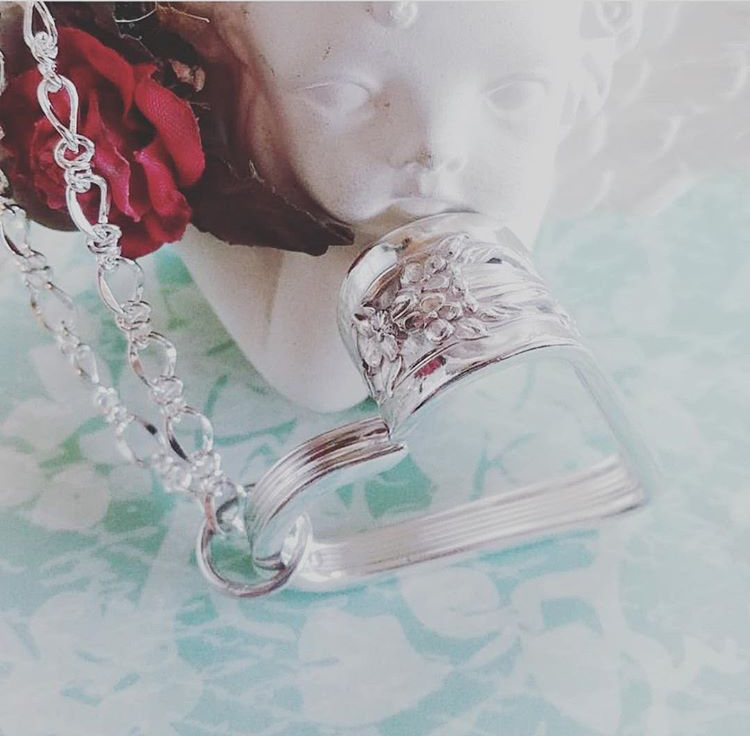 Floating Hearts by @vintagespoonwork
Photo credit: @themasonjarhomedecor via Instagram.
The Handpicked Home: Just up the street from The Mason Jar, this locally owned boutique is the perfect place to find that special something for your special someone. Filled with items meant to evoke nostalgia and warmth, shopping at The Handpicked Home is a treat. Choose from heart-felt home decor, meaningful jewelry and accessories, decadent bath products and so much more. Does your love, love White Rock? This is the spot to pick up a super cool, retro White Rock poster or mug.
1406 Johnston Road
www.instagram.com/thehandpickedhomeshop/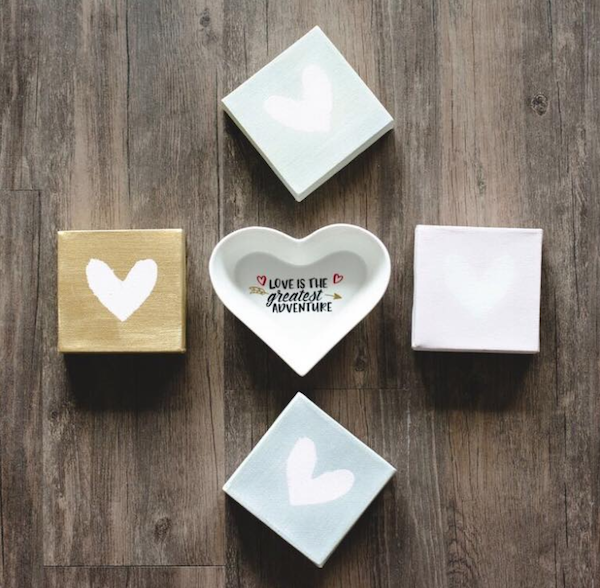 Photo Credit: @akanekondophoto via @thehandpickedhomeshop
Peculiar, Leather and Jewelry Art Works: New to White Rock, this specialty store offers beautiful works of art ranging from jewelry to purses. Celebrate your Valentine with a one-of-a-kind piece of wearable art, designed and created by resident artist Efrain Perdomo with the finest attention to detail and craftsmanship.
#101, 15505 Marine Drive
www.facebook.com/peculiarartsbc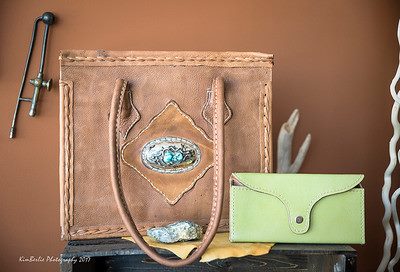 Photo credit: Peculiar, Leather & Jewelry Art Works via Facebook.
Stillman Books: Does your special someone love to read? Pick them up a special something at Stillman! This eclectic shop is more than your average bookstore. The owner specializes in collecting special edition and antiquarian books, making a gift from here the perfect romantic gesture. What could be more charming or meaningful than a leather bound copy of a classic romantic novel?
15158 North Bluff Road
www.stillmanbooks.com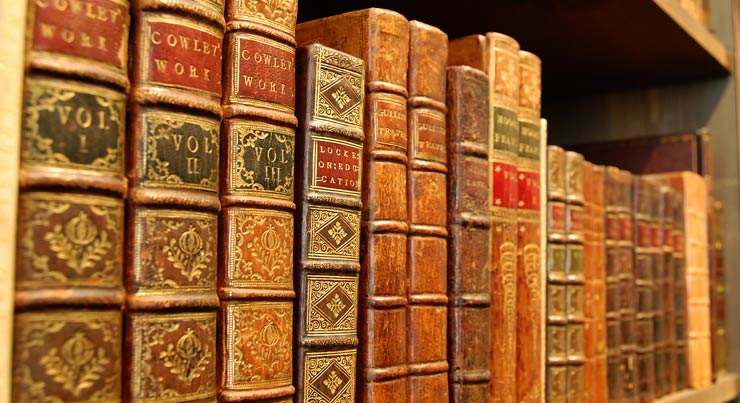 Bella's Miracle Shop: If you're looking to make your love life a little more magical, stop in at Bella's Miracle Shop and select a gift for your loved one that's as different and special as the love they cultivate. Bella's is filled with crystals and gemstones purported to be love-amplifying and heart-healing! Try rose quartz, the stone of unconditional love, or moonstones, to calm your heart. Malachite is the perfect crystal for blessing new love, garnet inspires passion and rhodonite supports self-love and acceptance.
14841 Marine Drive
www.facebook.com/bellasmiracleshop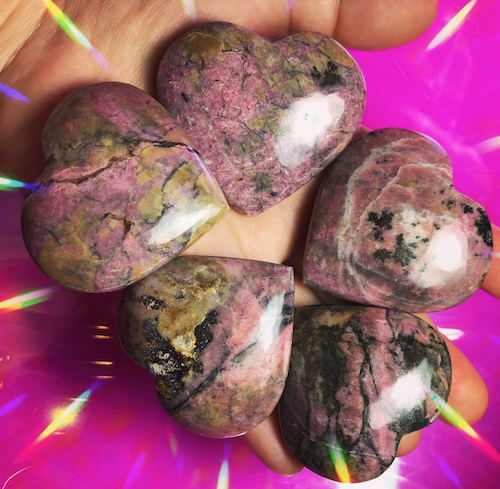 Photo Credit: @bellasmiracleshop via Facebook
White Rock's Floral Boutiques: You can't go wrong on Valentine's Day with a spectacular bouquet of flowers. Home to several independent florist shops, White Rock offers some of the best choices for a truly one-of-a-kind floral gift for your honey! Our favourites are Ashberry and Logan, Flowers and Company, and Choco Flowers. Each offers a unique style of arrangements. Ashberry and Logan offers seasonal arrangements, Flowers and Company offers an earthy, natural style, and Choco Flowers provides unique pieces catered to each customer. Don't forget to pick up some specialty Rogers' chocolate (made on Vancouver Island) if you stop by Choco Flowers!
Ashberry & Logan – 1231 Johnston Road | www.ashberryandlogan.com
Flowers & Company – 1446 Johnston Road | www.flowersandcompany.com
Choco Flowers –  14973 Marine Drive | www.choco.flowers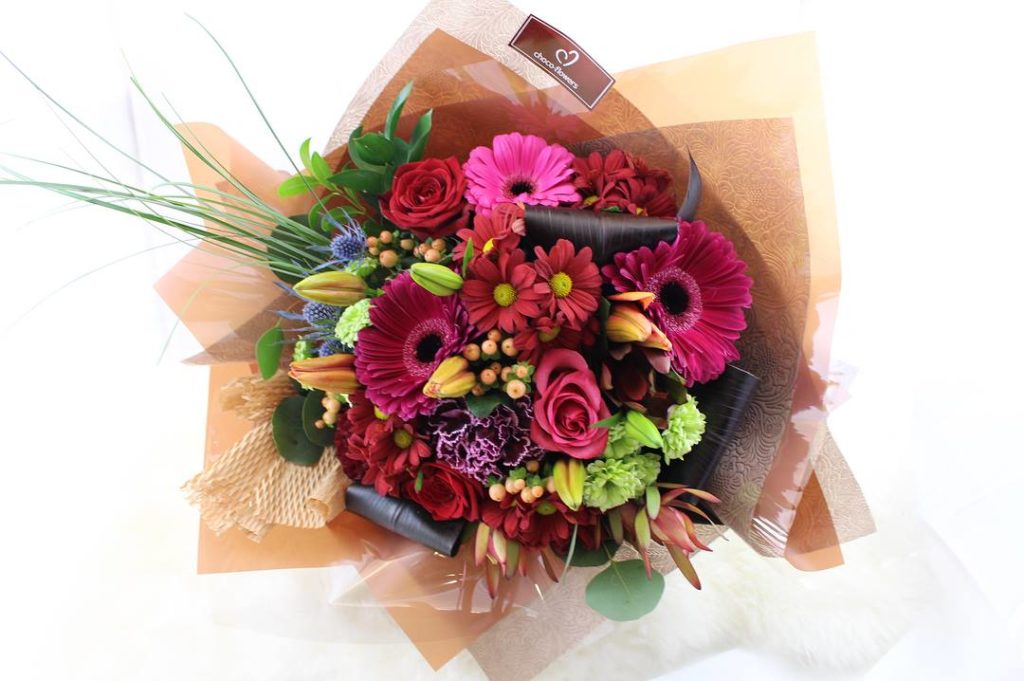 Photo credit: Choco Flowers.