Nothing heralds the start of summer in White Rock quite like opening day of the White Rock Farmers Market. Head to the market this Sunday, May 6, and every Sunday through the summer, for music, entertainment and an impressive list of vendors selling a wide variety of fresh and local products.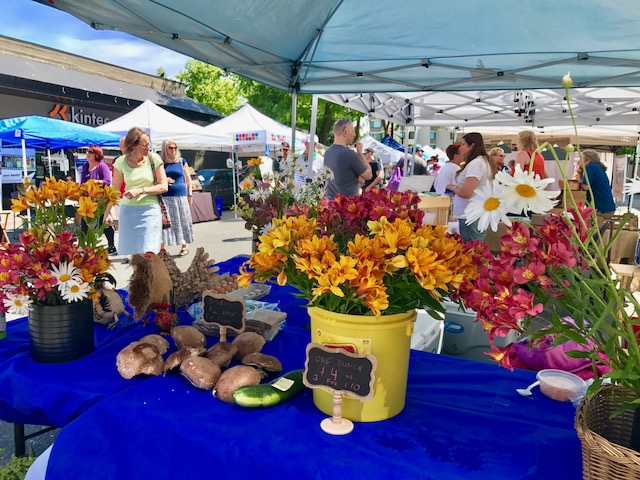 Winner of the best large market in BC in 2015, the White Rock Farmers Market continues to be one of the most popular markets in the province! Lively and fun, kid-friendly and dog-friendly, it's a wonderful way to spend the morning in White Rock. Pick up the freshest produce and meats, taste a local wine, spirit or cider, pick out a one-of-a-kind piece of art or get the kiddo's balloon animals! There really is something for everyone.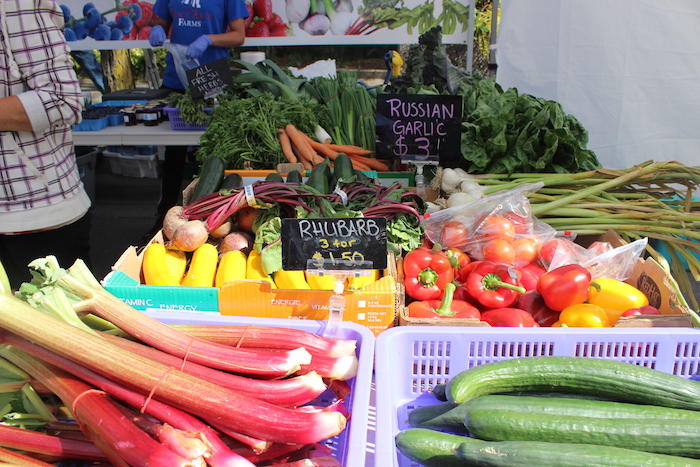 Some of our favourite local vendors that we think you should check out this year are:
Bee's Knees Microgreens grow high quality microgreens in their South Surrey greenhouse using certified organic, non GMO Canadian sourced seed. If you've eaten at a restaurant in White Rock, chances are you've seen their microgreens on your plate! Try broccoli, amaranth, red cabbage or basil microgreens for something special with your next meal.
Located in South Surrey, Dragon Mist craft distillery produces Vodka, Gin and Baijiu, which is a Chinese hard liquor, distilled in a similar fashion to whiskey, and, curiously, the most-consumed spirit in the world. Visit their stall and discover this unique taste for yourself.
Hillcrest Bakery & Deli
Hillcrest Bakery & Deli has been a favourite of locals in White Rock for over 40 years. Enjoy high quality hand-crafted baked goods and be sure to check out their hot lunch special.  Fingers crossed for meatloaf sandwiches!!
The ladies at the Route 18 Real Food stall will tell you to drink … or eat … your vinegar! Jump on this new health trend and try their line of organic drinking vinegar concentrates, or taste a Turmeric Peach & Ginger fruit chew. The concentrates come in these delicious natural flavours – Turmeric Peach, Raspberry and Cherry Cardamom. And surprisingly, it's refreshing, unique and definitely unforgettable!
SpiceWorks is a family business, based in South Surrey making sauce, marinade/rub & dip mixes with delicious international flavours. The most popular flavours are their Butter Chicken and Coconut Curry (yum), but they also have a wide range of marinades and rubs for meat, like Peri Peri, Mexican Chipotle and Tandoori. They've always got samples, so follow your nose!
The Clawfoot Spa
Relax after your invigorating visit to the farmers market with a spa treatment using luxury bath and body products from The Clawfoot Spa. With a focus on fragrance-free, colour-free and foam-free products you can rest assured knowing that your purchase is free from harsh chemicals and additives.  Try their Calendula Cleansing Milk, or a pick up a purifying mask made from nutrient rich Canadian marine glacial clay found in Northern BC.
The White Rock Farmers Market runs Sundays, from May 6 until October 28, 10:00am-2:00pm at Miramar Plaza (15154 Russell Avenue). You can see a site map of the market layout below. As in previous years, free parking is available underground at the White Rock Community Centre, and on-street and pay parking is available in the Rotary lot and Central Plaza.