White Rock's annual Fall Festival of the Arts is well underway! Despite White Rock's relative small size, the diversity of arts and culture on the peninsula is impressive. This year, the festival includes over 50 arts and cultural opportunities and features, music, performances, art exhibitions, multi-cultural celebrations, a gala, and so much more.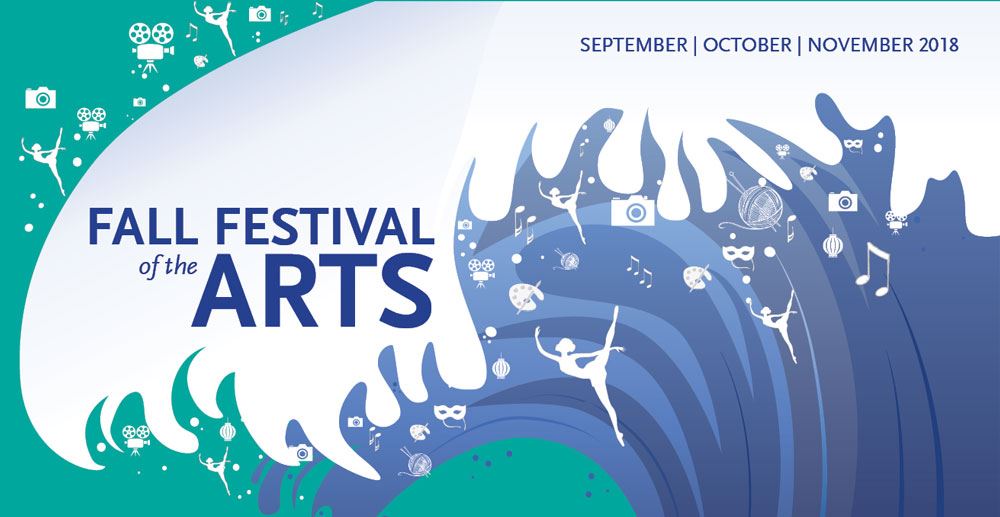 The festival seeks to include all arts and culture events that occur within the boundaries of White Rock from September 1 to November 6.
Highlights include:
Peninsula Arts & Culture Alliance Celebrates Culture Days
September 30 | 11:00am-2:00pm | White Rock Community Centre, 15154 Russell Avenue
A fun opportunity to learn about arts and culture in your community! Presented by the Peninsula Arts & Culture Alliance, as part of the nationwide Culture Days, this event features arts and culture information booths, live painting, dance and musical performances.
Stone Sculpture in Your City
October 4 – 29 | 12:00pm- 8:00pm | Free Where: Landmark Pop-UpTown Gallery, 15140 North Bluff Road
October is sculpture month at the Landmark Pop-Uptown Gallery.  Sculptors and educators, Oliver Harwood and Jocelyne Dodier, will be joined by Bruce Kleeberger of Surrey for the month of October as they showcase (and sell) their fine art. Throughout the month there will be demonstrations and educational sessions to show how they create their breathtaking stone sculptures.
Opening night is October 4 from 7:00 – 9:00pm.
Blue Frog Studios
Fall at Blue Frog Studios is shaping up to showcase some seriously epic musical performances!  Canada's hottest live recording theatre brings you up close and personal with some of the world's greatest entertainers.
September 28 – Deanna Bogart
September 29 – Sinclair & Bennett
October 4 – Jack Semple Band
October 12 – Randy Oxford Blues
October 13 – John Reischman & the Jaybirds
October 26 & 27 – The Motown Show with the Hitsville USA Band | 7:00pm (sold out both nights) and 9:15pm
November 3 – Jane Bunnett & Maqueque
November 4 -Jimmy Rankin | sold out
Comedy & Stand Up Workshop with Jacques Lalonde
October 14 | 10:00am – 5:00pm | The Drama Class, 101 – 15240 Thrift Ave
Learn about stand-up, improvisation, comedy writing, how to deliver laughs. You'll be the life of any party! For the grand finale, show your stuff in a comedy showcase.
For more information about the Fall Festival of the Arts and to download an event guide visit the City of White Rock website.