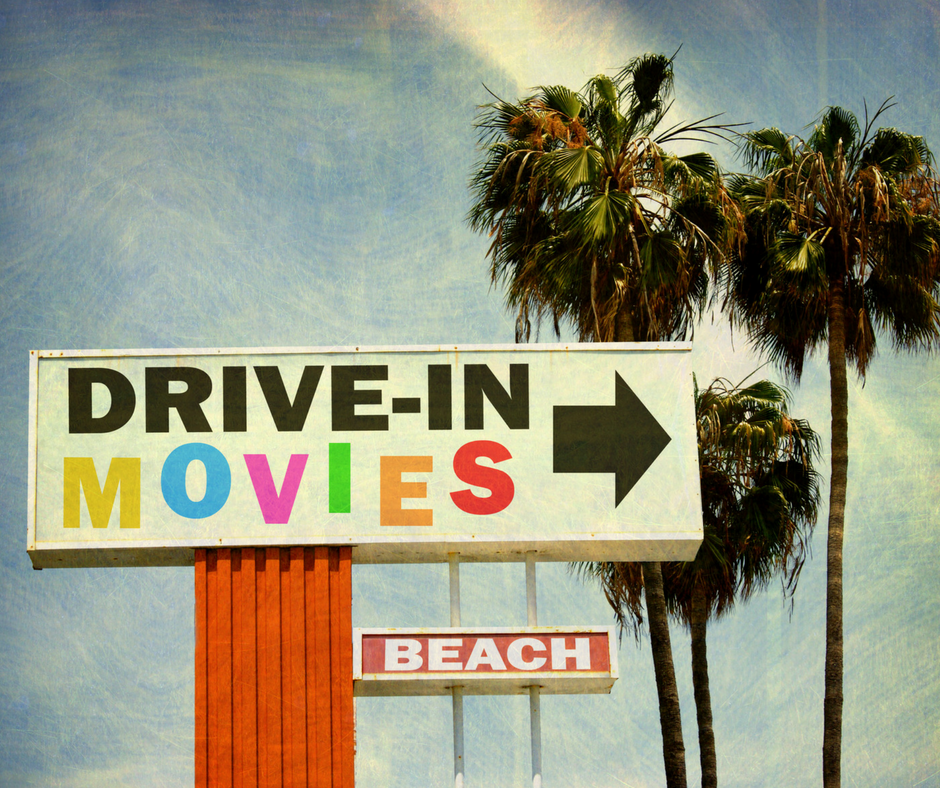 Summer Drive-In movies are back again at East Beach! This July, three different screenings of crowd favourite films will be taking place at Semiahmoo Park at 15782 Marine Drive, White Rock. Surely a summer classic activity that you don't want to miss! With three hit blockbusters, there is sure to be something for everyone. Bring out the kids for a family night of fun to watch Peter Rabbit on July 16. Or, if you're in the mood for a singalong, calling all musical buffs: This year is the 40th-anniversary screening of Grease. On July 23, grab your popcorn and don't forget to sing along! And for all those adrenaline junkies, come out to see Jumanji on July 30, and explore the jungle!
Rates: One carload parking pass is $20 online and $25 if purchased at the gate (one vehicle + up to 8 people for one movie). Bring all your friends and maximize the fun!
The park gates open at 7 p.m., and the show starts at dusk. Hungry for some movie munchies? There will be food and drink concession available onsite.
Partial proceeds from ticket sales go to Semiahmoo Minor Hockey.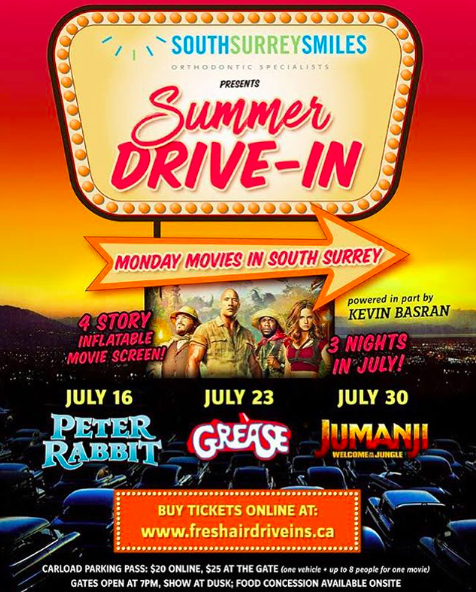 July 16
Peter Rabbit: Peter Rabbit and his three sisters — Flopsy, Mopsy, and Cotton-Tail — enjoy spending their days in Mr. McGregor's vegetable garden. When one of McGregor's relatives suddenly moves in, he's less than thrilled to discover a family of rabbits in his new home. A battle of wills soon breaks out as the new owner hatches scheme after scheme to get rid of Peter — a resourceful rabbit who proves to be a worthy and wily opponent.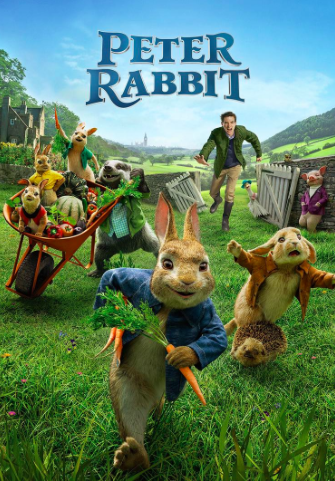 July 23
Grease: Experience the friendships, romances, and adventures of a group of high school kids in the 1950s. Welcome to the singing and dancing world of "Grease," the most successful movie musical of all time. A wholesome exchange student (Olivia Newton-John) and a leather-clad Danny (John Travolta) have a summer romance, but will it cross-clique lines?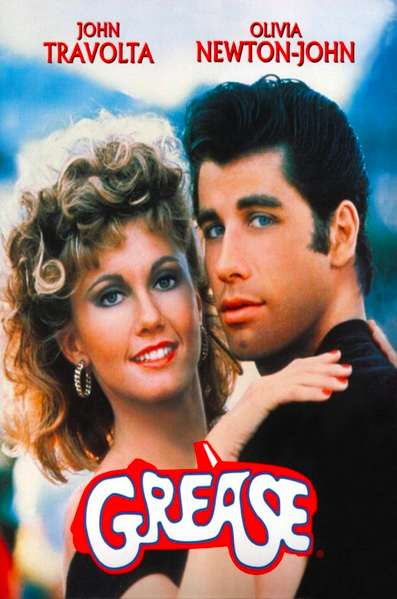 July 30
Jumanji Welcome to the Jungle: Four high school kids discover an old video game console and are drawn into the game's jungle setting, literally becoming the adult avatars they chose. What they discover is that you don't just play Jumanji – you must survive it. To beat the game and return to the real world, they'll have to go on the most dangerous adventure of their lives, discover what Alan Parrish left 20 years ago, and change the way they think about themselves – or they'll be stuck in the game forever.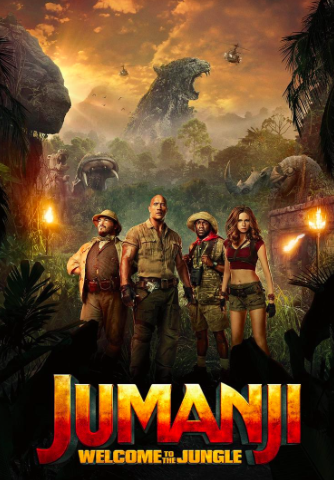 Great movies with a beautiful ocean view sunset in the background? Can't beat it. Happy watching!