If you still have shopping to do, don't panic, there's still time and we have you covered with some amazing White Rock shops and gift ideas. From local handmade treasures to craft beer and an outdoor adventure, there's something for everyone on your list!
Is there someone on your list who loves handmade gifts, but you just don't have the time or the talent? There's just one day left to visit the craft fair at the White Rock Museum & Archives as they close on December 21 for the holidays and it's the perfect spot to pick up a unique gift from a local artisan. Choose from an assortment of handmade ornaments, knitted items, handcrafted jewellery, delicious jams and all-natural soaps, just to name a few of the lovely items on display. (14970 Marine Drive)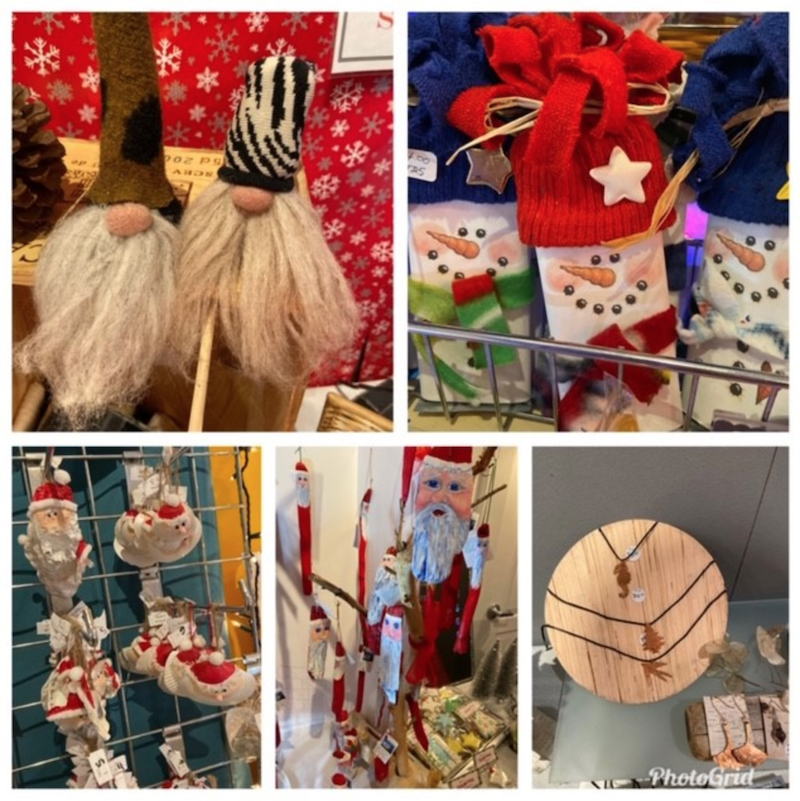 Photo Courtesy of the White Rock Museum & Archives
For the tea lover in your life, head to Angelic Teapot for an aromatic collection of teas from around the world and tea accessories. The knowledgeable staff can help you choose the perfect blend for your tea-loving friend. Add a pretty teacup and some tea making accessories and you have the perfect gift. (1351 Johnston Road)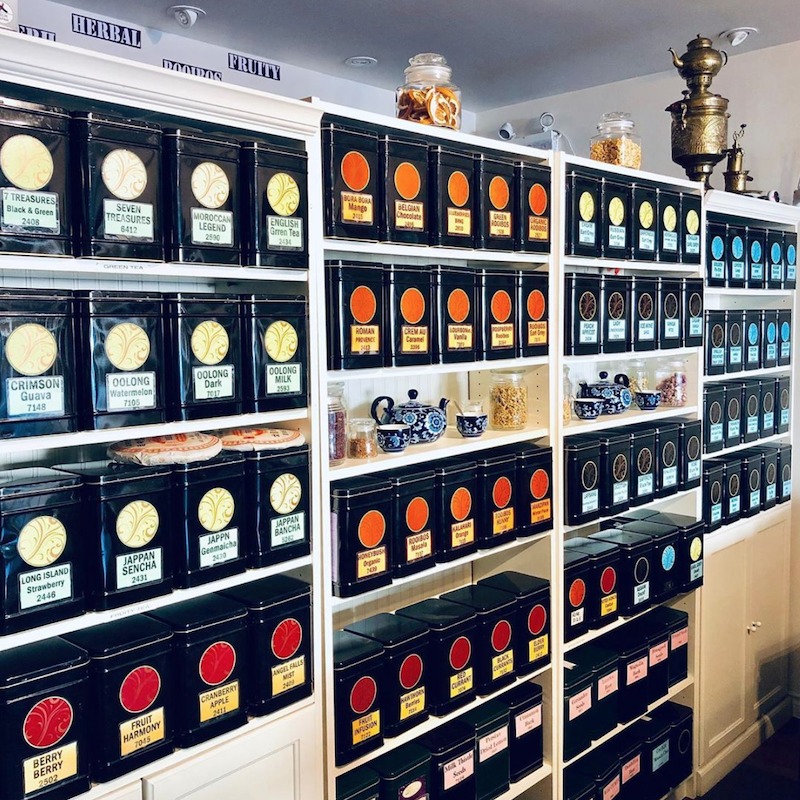 Photo Courtesy of The Angelic Teapot
Have a friend who is interested in the metaphysical or spiritual worlds? Visit, the eclectic Bella's Miracle Shop (14841 Marine Drive), and browse the hundreds of different stones and crystals. Each crystal is purported to have its own healing powers. They also have a huge variety of home décor, gift items, books and jewellery. Or stop by Whitby's Books (14877 Marine Drive) for a vast collection of books and gift items that "support healthy lifestyles, spiritual living and contentment of the Soul".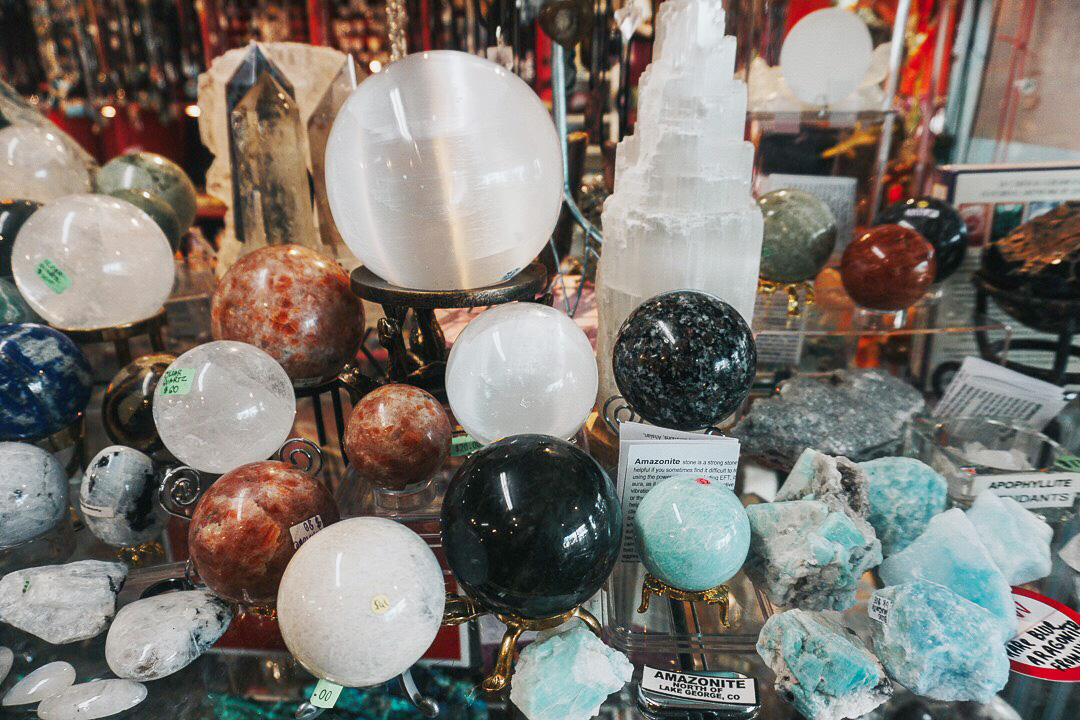 Photo Credit: Kama Money
Give the gift of theatre. Buy your theatre buff friend tickets to a show at the White Rock Players Club. Each year the troupe puts on at least 4 performances. The calendar for 2020 includes the hilarious and cleverly crafted, "How the Other Half Lives", the thrilling and heartwarming adventure story of "The Curious Incident of the Dog in the Night-Time" and the always entertaining, "Monty Python's SpamALot".  The shows are fantastic and an amazing value ranging from $12 – $35. (1532 Johnston Road)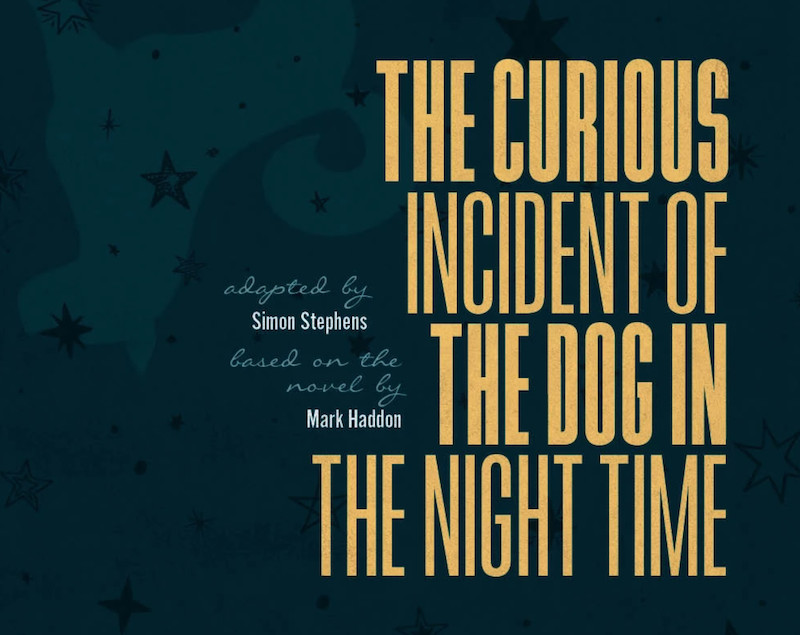 Who doesn't love live music? Pick up concert tickets for a show at White Rock's very own Blue Frog Studios. Check out their list of upcoming concerts and find something to suit everyone on your list. Upcoming shows include tributes to Jimi Hendrix, Fleetwood Mac, Adele, Rod Stewart and Blue Frog favourite, Eagle Eyes with their tribute to The Eagles.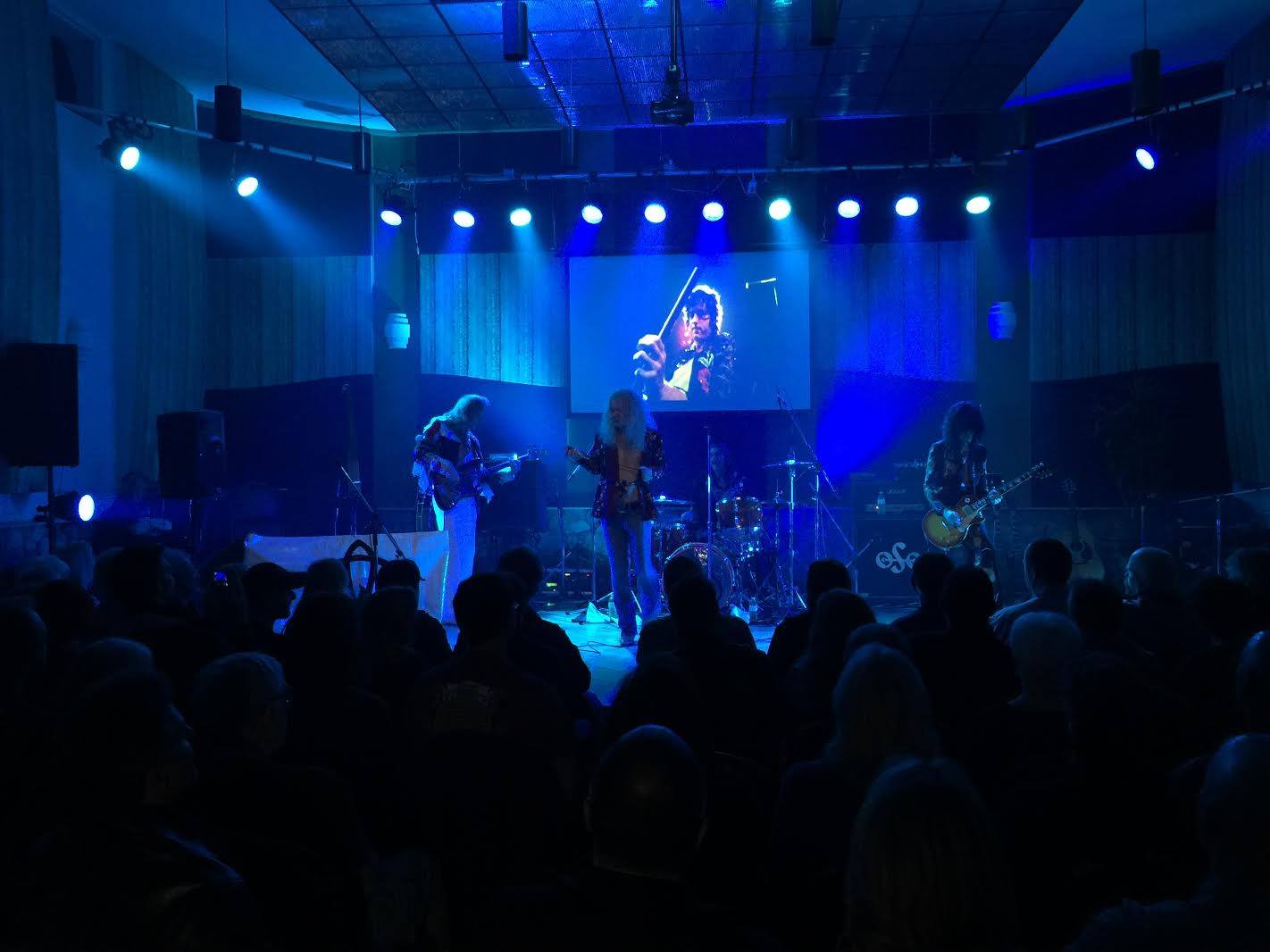 Photo Courtesy of Blue Frog Studios
For the décor lover in your life, be sure to visit The Mason Jar for a beautifully curated collection of items from local makers and artisans. The shop is full of wonderful gift ideas like the divine-smelling candles from Brand & Iron, pretty jewellery from Leah Alexandra or a cozy robe from the Tofino Towel Company.  Not to mention that they also have a gorgeous collection of stylish Christmas ornaments and decorations! (15245 Thrift Avenue)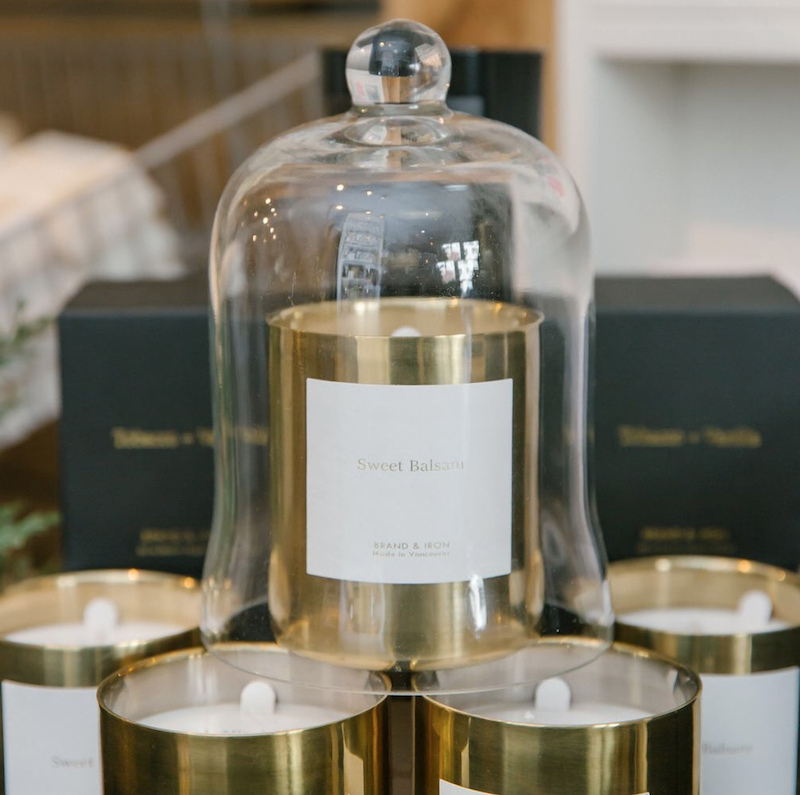 Photo Courtesy of The Mason Jar
Love local and unique? Whether you're shopping for your best friend (the one with the impeccable taste), your child's teacher (no #1 Teacher mugs here) or your wife (or husband), let the lovely people at The Handpicked Home help you pick out a thoughtful and maybe thought-provoking gift. Some faves that we spotted are the wonderfully trendy wooden watches from Tense Wooden Watches, beautiful resin dipped wooden cutting boards, White Rock t-shirts, posters and shopping totes, and all variety of adorable signs and wall decor. (1406 Johnston Road)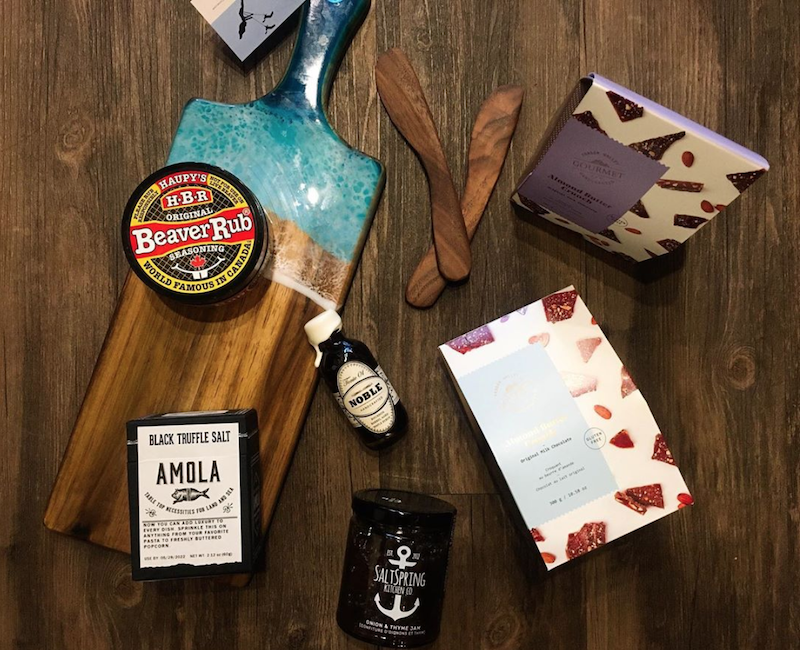 Photo Courtesy of The Handpicked Home
Need to put a gift basket together? The Urban Table is a one-stop-shop for everything you could possibly want to tuck into a gourmet gift basket. Shop their delicious range of artisan breads and cheeses, pop in a set of unique olive oil and vinegar, add some tasty crackers and don't forget the chocolate. They also have a lovely collection of gift items to round out the perfect gift. (1187 Johnston Road)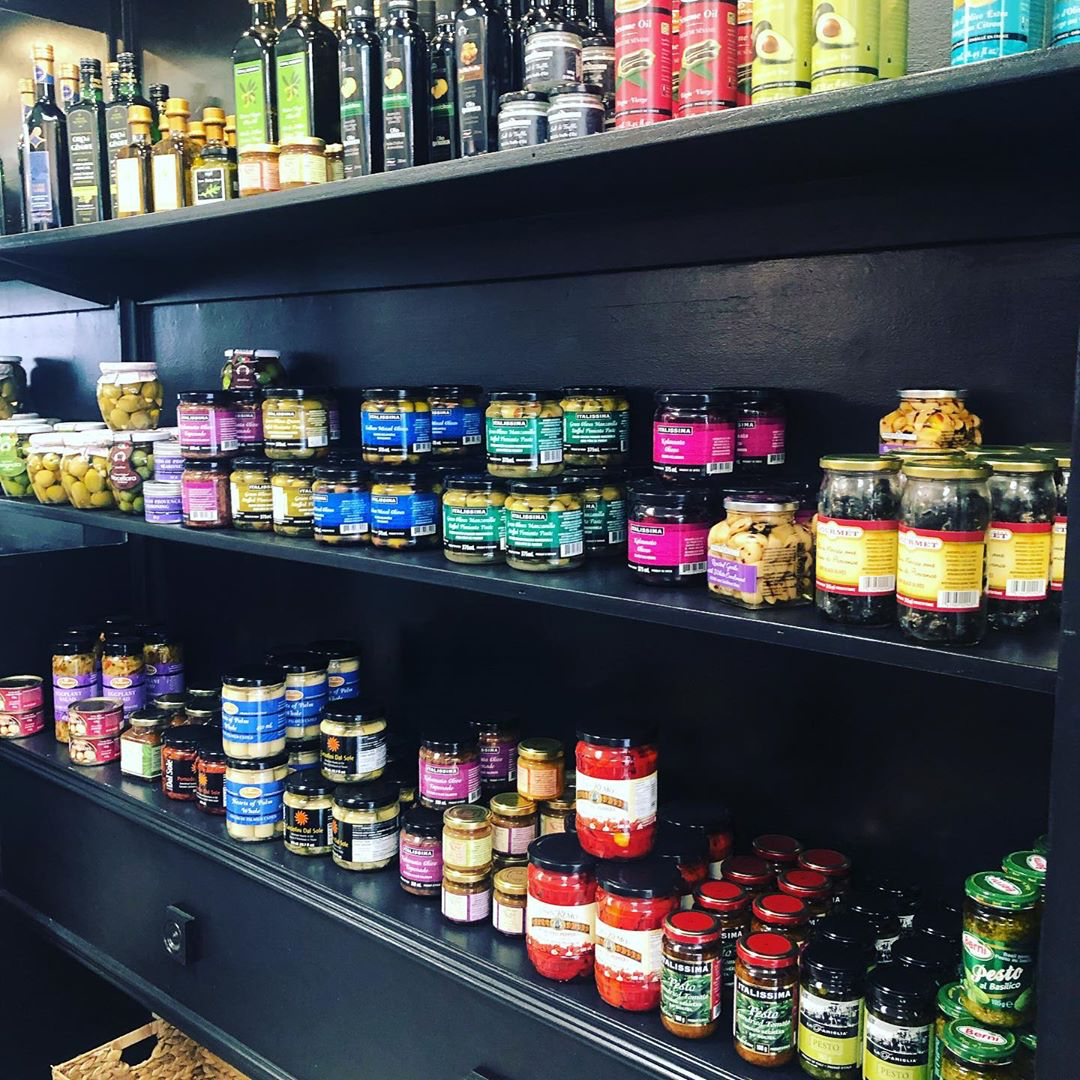 Photo Courtesy of The Urban Table
Do you have a nature lover on your list? Give the gift of an unforgettable adventure experience! Pick up a gift certificate for a whale watching adventure or a harbour cruise from White Rock Sea Tours and Whale Watching.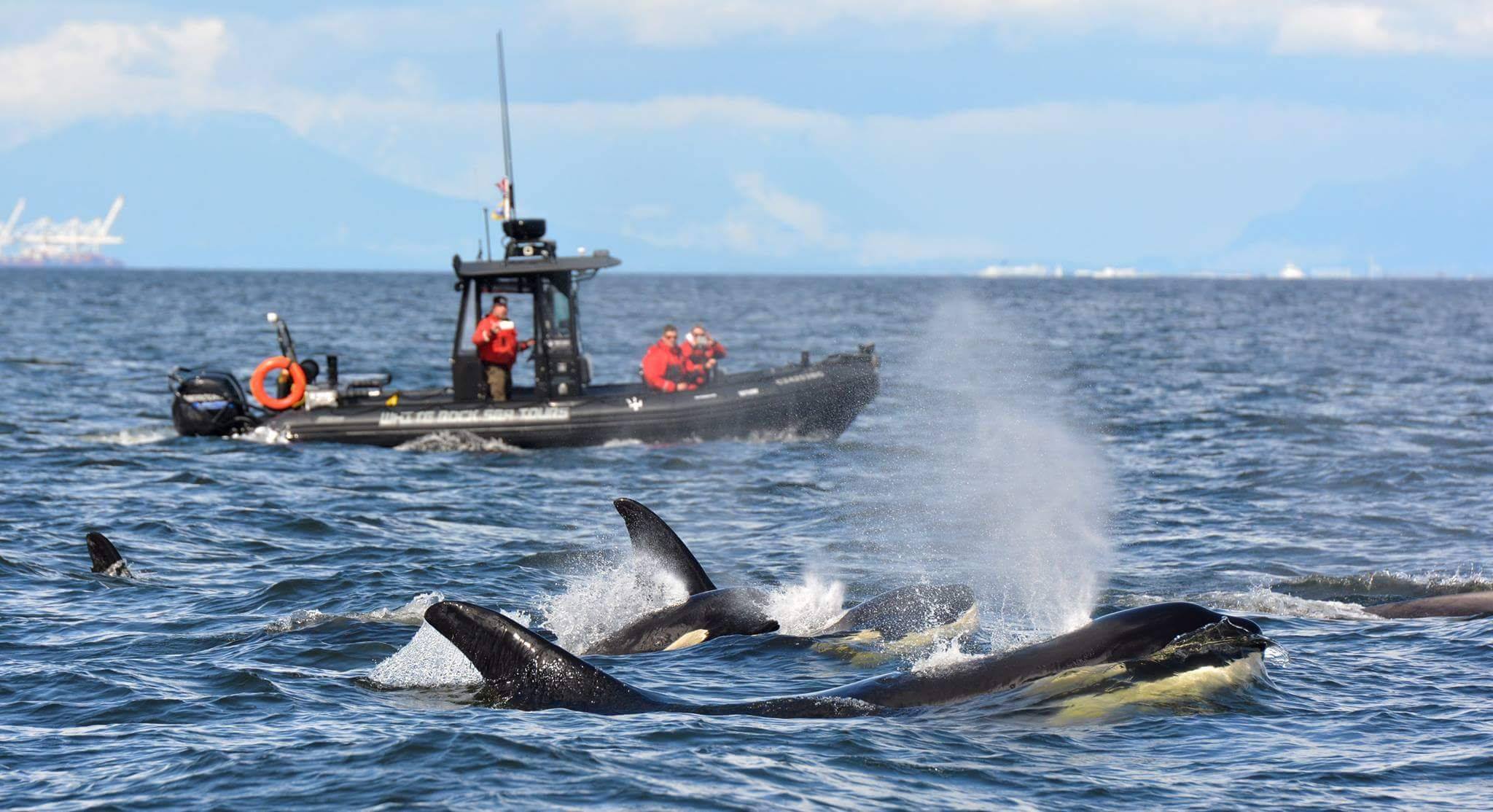 Photo Courtesy of White Rock Sea Tours & Whale Watching
Gift the craft beer lover on your list the gift of a "craft brewery crawl". White Rock's local craft breweries. White Rock Beach Beer Company and 3 Dogs Brewing are literally a 1-minute walk apart … the perfect brewery crawl distance! Pick up a growler and a gift card!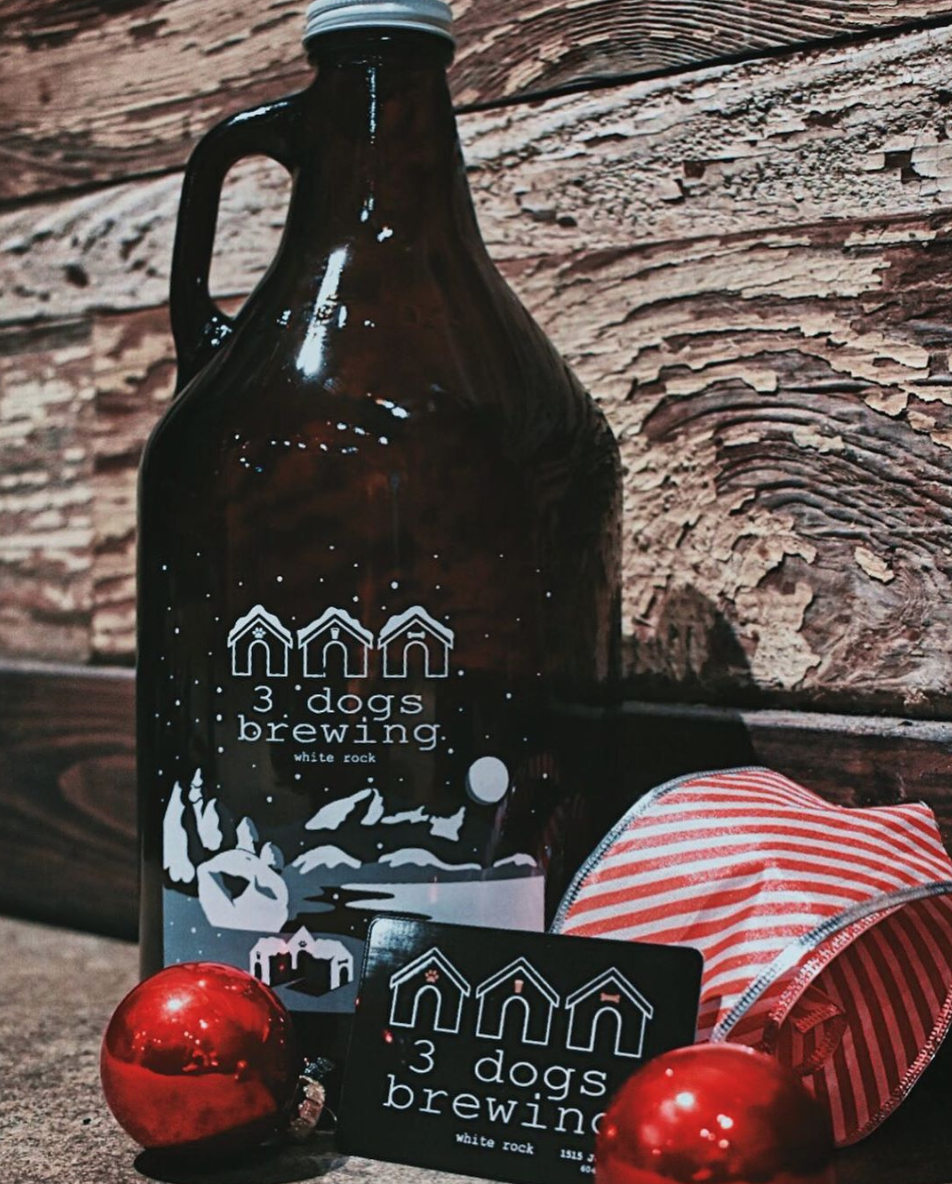 Photos Courtesy of 3 Dogs Brewing