On a sunny summer day, street entertainers dot the White Rock promenade with on-the-spot performances that bring music, laughter and inspiration to the hearts of those who stop to enjoy. And if you love buskers, you're going to love the new festival coming to the City of White Rock. This spring, the city is taking busking to a whole new level with the inaugural White Rock Busker's Festival on Saturday, May 5. This full day (11am – 5pm) event takes place at 4 different uptown White Rock locations and will feature international entertainment from street performers from Berlin, New York City, London and Toronto alongside some of White Rock's favourite hometown performers. With 30 performances happening throughout the day, you're guaranteed to find something to inspire and entertain.
Featured performers include:
The Hockey Circus: The Hockey Circus Show is a family friendly hockey tribute show that combines acrobatics, juggling, and one-of-a-kind circus stunts. Named "one of the 21 most Canadian things you'll ever see", PAZ is an ambassador around the world for the great sport of ice hockey.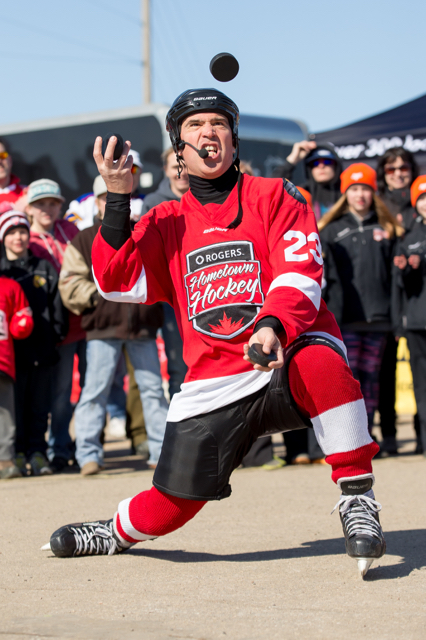 Allez-Oops: A world-class comedy variety act, this amazing married duo invites the audience to play with them as they waltz on wine bottles, skip on sky-high stilts and perform jaw-dropping circus stunts.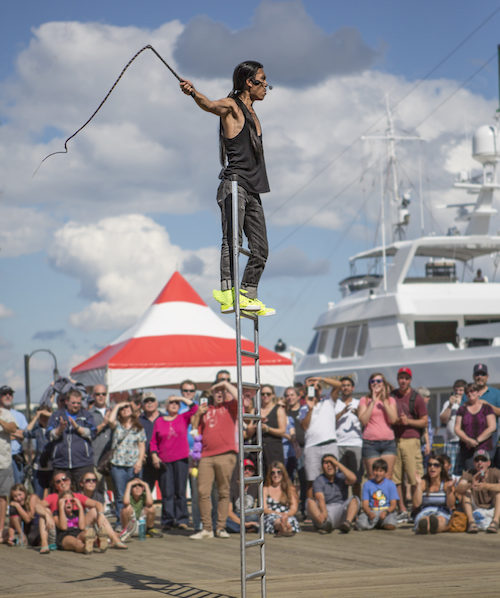 Dynamike: The show features ninja-grade machete manipulations, chainsaw juggling, a ten foot unicycle, hilarious interactive comedy and more human love packed into 45 minutes than most people find comfortable experiencing in a year!  Believe the Hype!
FairyWork: FairyWork connects people to the sweet and simple happiness and magic of life that exists all around us. Whether she is interacting with public audiences and posing for the camera or working on stages, she brings laughter, joy and happiness to the world in a sweet, fun and gentle way.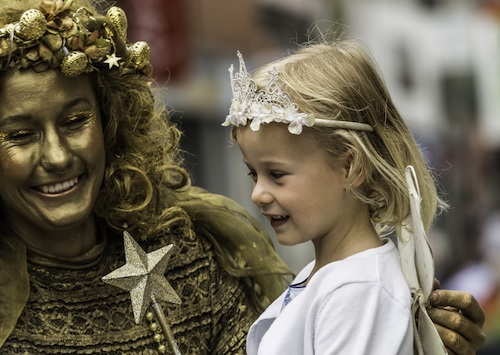 And don't miss performances by Dominik Heins, an exceptionally talented piano player and vocalist specializing in Boogie Woogie and Swing and Madison Bell, a 15-year-old singer songwriter from Cloverdale.
The party wraps up with the Grande Finale at the Coast Capital Theatre, a ticketed event featuring Ivan Decker, a Juno award-winning comedian. A force on the scene as one of Canada's top comedians, Ivan Decker has become a favourite among audiences and comedians alike. He has performed stand-up comedy across North America and can be seen and heard as a part of the popular CBC radio program "The Debaters," the Winnipeg and Halifax Comedy festivals for CBC Television and he recently made his American international debut on Conan.
The Grande Finale will also include Quayside Voices, the West Coast's A Capella Pop Squad, delivering fresh remixes of top 40 hits all with only their voices. Each show brings high-energy and heartfelt performances featuring stellar vocals, beat-boxing, and creative movement. The final act is a NZR Circus production featuring Contortionist, Clown/Acrobat, Singing Stilt-walker and a LED act. This three-person performance is a modern cirque-style show with colourful costumes, makeup and even live vocals!
Performance Date and time:
Saturday May 5, 2018 from 11:00a.m.- 5:00p.m.
Performance Locations:
Five Corners (15223 Pacific Ave)
White Rock Clock Tower (1237 Johnston Rd)
Saltaire Amphitheater (15231 Thrift Ave)
Miramar Amphitheater (15154 Russell Ave)
Grande Finale at the Coast Capital Playhouse
7:00 – 9:00 p.m.
Tickets $15