With just over a month left before the big day, we thought we'd share some of the festive activities and events taking place in White Rock over the next few weeks! If we missed something, please feel free to leave a comment or send us an email at info@explorewhiterock.com.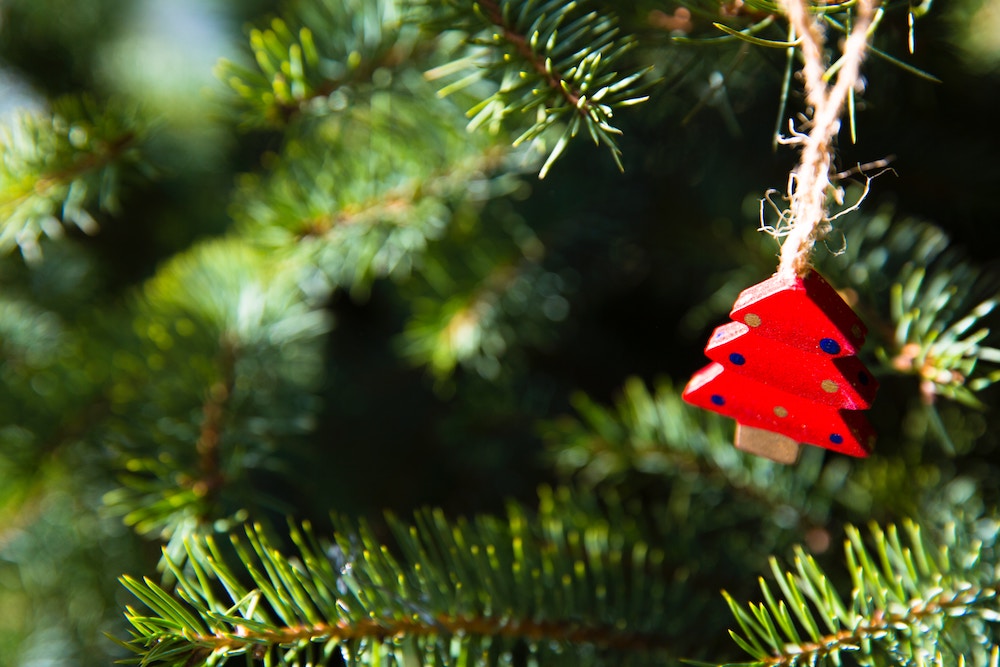 Christmas on the Peninsula
November 24
Christmas comes early to White Rock! This Saturday, November 24 visit White Rock and enjoy the Christmas on the Peninsula Festival with its Christmas Parade, Christmas Village and entertainment. From 10:00am to 6:00pm, the peninsula celebrates in the style of classical European Christmas tradition. Visit their website for complete details.
White Rock Museum Christmas Craft Fair
November 16 – December 21
Visit the White Rock Museum & Archives until December 21 and enjoy browsing (and buying) the handy work of local artisans on display throughout the museum. Find wonderful Christmas gifts for every member of the family!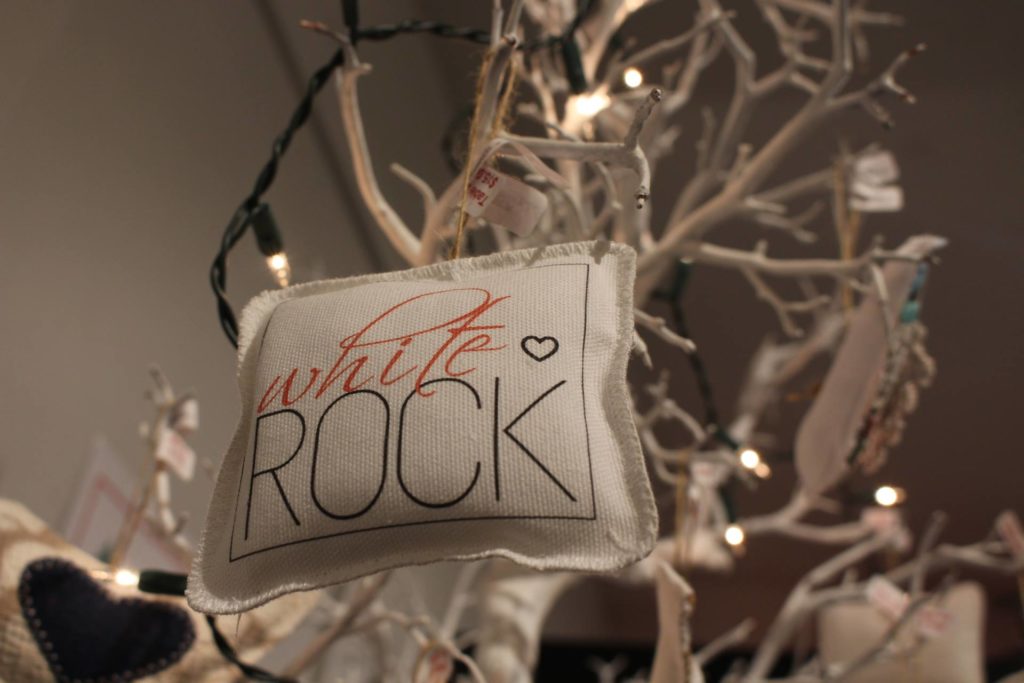 (Photo: White Rock Museum & Archives)
Breakfast with Santa
December 1
It's time again for the White Rock Fire Fighters' Breakfast with Santa. The event, in its 23rd year, is a fundraiser for local charities and the Professional Fire Fighters Burn Fund. Bring the family and enjoy a breakfast feast of pancakes, sausages and bacon and be sure to bring a new unwrapped toy to donate for families in our community that need an extra helping hand this holiday season.
Christmas Sail Past
December 1
The International Yacht Club is pleased to announce that the annual Christmas Light Parade and Sail Past will take place on Saturday, December 1! The boats will turn on their lights at 5:30pm in front of the White Rock pier. They'll make 2 passes and will perform pirouettes (360 degree turns) for a spectacular show! The best viewing is at the end of the pier, so grab a hot chocolate and get there early to watch this festive nautical parade.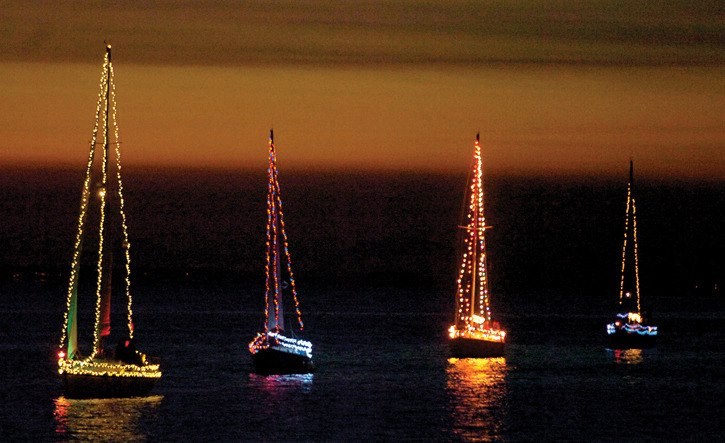 Sounds of Christmas – Vancouver Welsh Men's Choir
December 1
The Vancouver Welsh Men's Choir brings their Christmas Concert to White Rock on December 1. The choir will perform at the White Rock Baptist Church at 2:30pm. The choir is a 100-voice amateur ensemble whose members perform in the Welsh tradition of four-part (TTBB) mens chorus. They perform for audiences locally and world wide with combination traditional Welsh and world music.
Robin Hood & the Skytrain of Doom – Panto
December 5 – 29
The day before Robin Hood is to marry Maid Marion, the evil Sheriff of Nottingham hatches a scheme that would level Sherwood Forest to make way for a new Skytrain expansion. Robin and his Merry Men, along with the minstrel-fairy Alana Dale, must stop the Sheriff's plan. Will good triumph over evil? And how do The Beatles fit into all of this? Presented by the White Rock Players Club, performances run Wednesday through Sundays.
The Blues Songs of Christmas with Uncle Wiggly's Hot Shoes Blues Band
December 9
This not your usual Christmas Show with the standard Christmas carols. This show is a collection of traditional Blues Christmas Tunes from the 20s, 30s, 40s, 50s, and 60s by the likes of Louis Jordan, Big Joe Turner, BB King, Eric Clapton, Charles Brown and Etta James – plus many more. Live at Blue Frog Studios on December 9. Tickets available for the 9:15pm show
Holiday Break Skates
December 23 – January 7 (closed Dec 25/26)
Grab your skates, or rent some at the arena, and celebrate the season at one of the city's themed skate days! On December 23 and 24 Santa will be on the ice and during the holiday break every day will have a different theme.