The White Rock Farmers' Market is back in uptown White Rock for another season, but this year things are going to look a little different, and the phrase "Shop Don't Stop" says it all!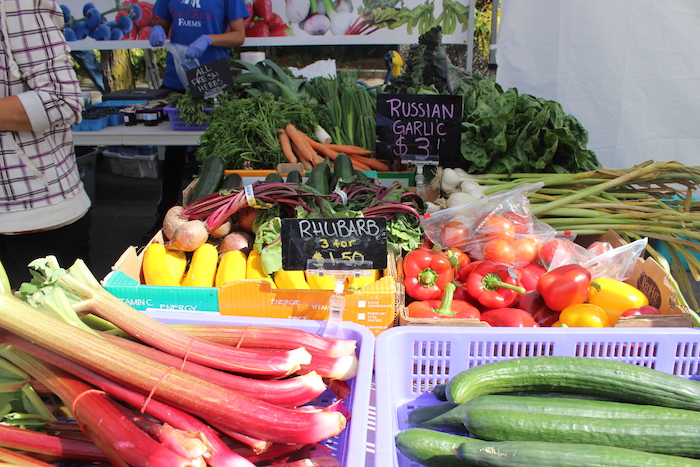 Due to COVID-19, the market has been modified to food-related vendors only with a focus on delivering an outdoor grocery experience as opposed to the entertainment and activity typically found at the beloved farmers' market. In accordance with provincial health orders, the market site will be modified with handwashing stations, and strict physical distancing guidelines for vendors, customers and staff. Vendors will be located in alternating spots, the site will be cordoned off, entry and exit points will be limited to two, correctly-distanced line-ups will be supervised by safety-masked market staff and pedestrian traffic will be one-way only. 3 Dogs Brewing will also be supplying shoppers, staff and vendors with hand sanitizer while shopping and working at the Market.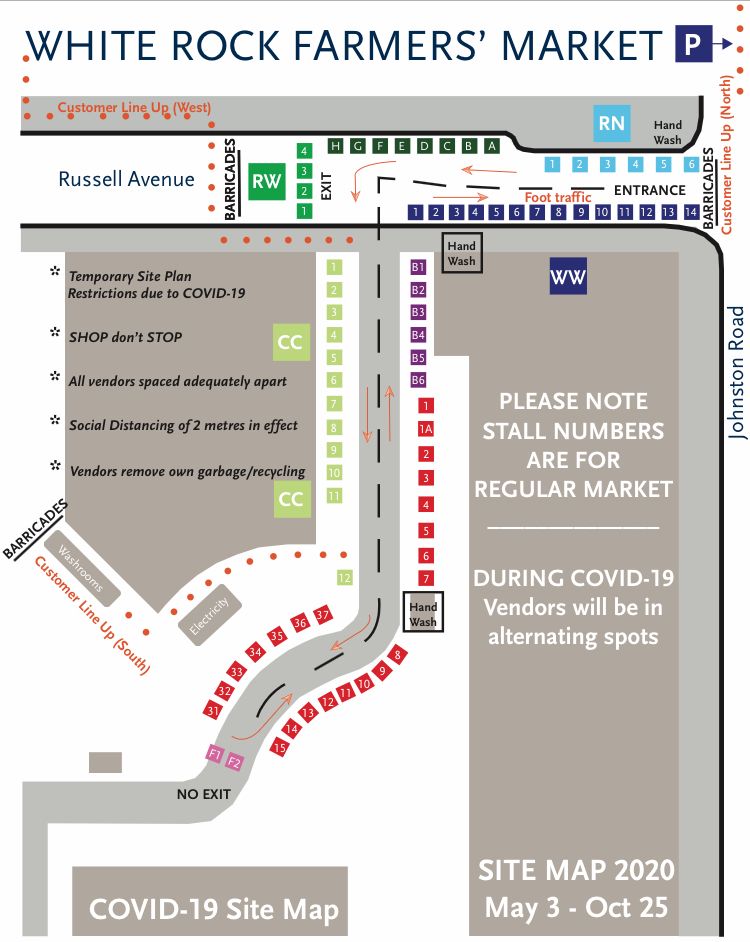 The vendors in attendance change week to week, but you can always count on an awesome mix of makers, bakers and growers at this award-winning market. Local sellers are in abundance with regular appearances by Peace Arch Farms, Mainland Whisky, Jane's Honey Bees, Jenna's Jewels, On the Farm, Outwest Ranches, Spiceworks, Sabrina's Cucina, White Rock Handmade and The Butlers Bounty. Please check the White Rock Farmers' Market Facebook page for updated vendor lists each weekend.
The 2020 White Rock Farmers' Market season runs from Sunday, May 3 – Sunday, October 25 in uptown White Rock's Miramar Plaza at 15154 Russell Avenue.
As in previous years, free parking is available underground at the White Rock Community Centre, and on-street. Free parking is also available in the City's parking lot on the corner of Russell and Johnston next to the Coast Capital Theatre.