Thanksgiving is just around the corner and while the idea of a massive family feast might sound fabulous, the act of preparing this beloved meal is not always an activity that we look forward to. So, this year, many of us are choosing to support our local restaurants and enjoy intimate dinners with our closest people. Whether you choose to dine-in or take-out, White Rock restaurants have got you covered this Thanksgiving.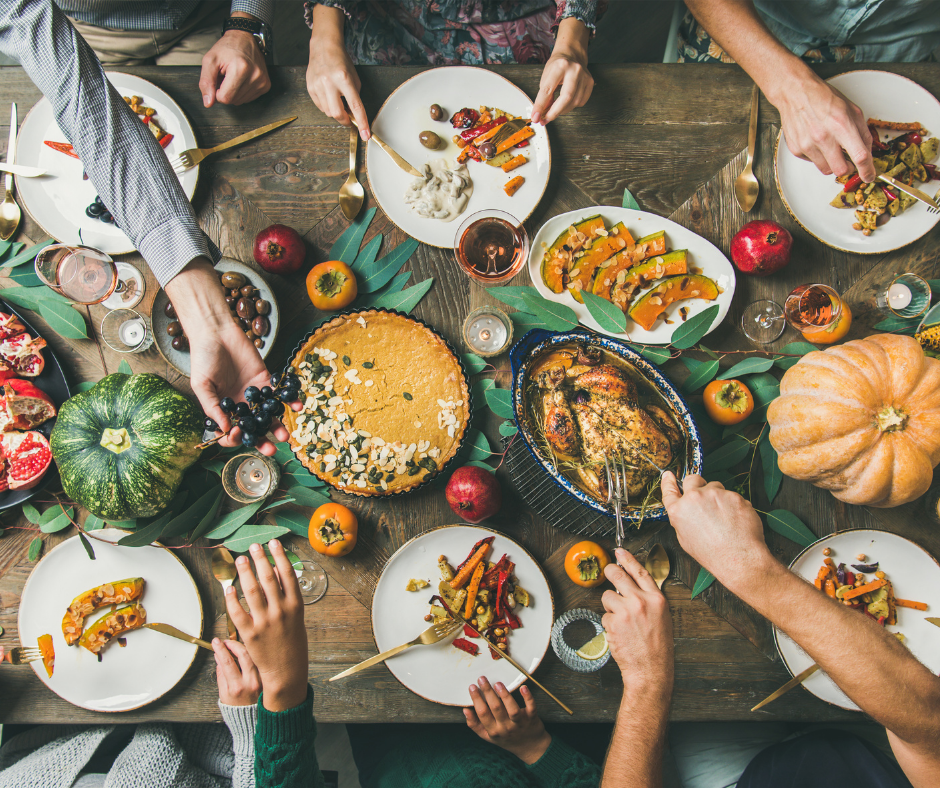 Washington Avenue Grill
#5 – 15782 Marine Drive
Dine-in or takeout from the WAG this year. Order their house-brined, oven-roasted slide turkey breast with a mushroom thyme gravy, herb stuffing, garlic mashed potatoes, maple soy sprouts and carrots, with an orange cranberry jam for $27.99 for dine-in or takeout!  Don't forget to add your favourite dessert or a bottle of wine chosen by their sommelier to make dinner extra special!  Reservations to dine-in are highly recommended. Call 604-541-4244 to reserve your table. Or place your order for takeout on the WAG website. Limited quantities are available.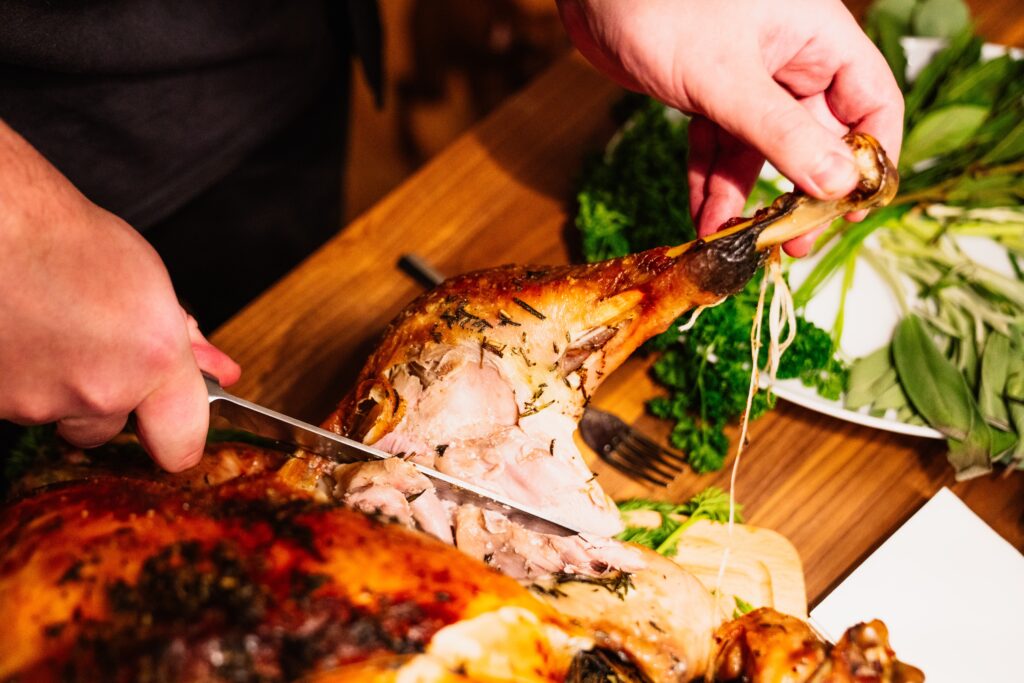 The Boathouse
14935 Marine Drive
Thanksgiving dinner with a view? It's possible at the Boathouse! Make your holiday extra special and make a reservation on October 10 or 11 for their Thanksgiving Dinner which includes roasted turkey, cranberry sage stuffing, garlic mashed potatoes, roasted autumn vegetables, turkey gravy and cranberry sauce.  Dinner is $32 / person.
Or skip the hassle of cooking and take The Boathouse home with you, plus all your traditional favourites. Their Thanksgiving Family Packs include sliced turkey, roasted garlic mashed potatoes, cranberry sage stuffing, roasted autumn vegetables, cranberry sauce, turkey gravy, dinner rolls and pumpkin pie. (pre-orders must be in by October 5)
Hillcrest Bakery & Deli
15231 Thrift Ave
(SOLD OUT) Let David and Sheana of the Hillcrest Bakery & Deli take care of dinner this Thanksgiving! They're serving up homestyle Thanksgiving dinners made lovingly from scratch and including all of the fixings – turkey, mashed potato, stuffing, veggies, gravy, cranberry sauce, and your choice of a pumpkin or swiss tart for dessert. Portions are generous and there will definitely be leftovers … it's not Thanksgiving otherwise! Dinners will be available for pick up at the bakery or delivered to customers who live within 10km of the bakery for FREE on either Friday, October 9 or Saturday, October 10, and are easily reheated to serve. Dinner for 2 is $45 (there is an option for dinner for 1) and use code PICKUP at checkout to save 10% on pickup orders.
Dinner may be sold out, but you can still grab a delicious pumpkin pie from the folks at Hillcrest  Bakery & Deli. Their rich, pumpkin pie filling is made using their own special blend of pumpkin and species, baked into a delicious pie crust.  2 sizes available.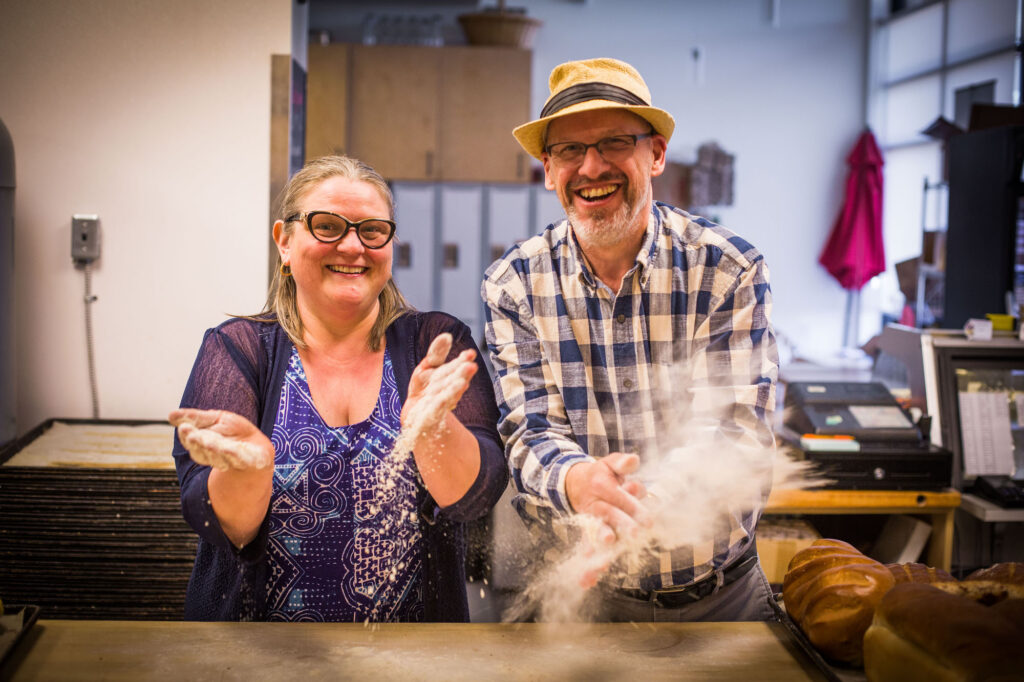 David & Sheana, photo credit: Hillcrest Bakery & Deli
Chez Christophe
1558 Johnston Road
Maybe you can't wait to cook your Thanksgiving feast, but want to order dessert? Pre-order Chez Christophe's seasonal Pumpkin Tart. This delicious dessert includes roasted pumpkin mousse, 35% caramelized white chocolate cinnamon ganache, madeleine sponge cake and pumpkin seed crumble. Or you can always pop in and take your chances. And even if they're sold out, you'll definitely find another equally decadent dessert to serve!