Take the plunge and start 2018 off the right way by jumping into the icy cold waters of Semiahmoo Bay as part of White Rock's 48th annual Polar Bear Swim.
Over 3000 people are expected to gather to watch and cheer on the 800+ "Polar-Plungers" as they leap into chilly sea on January 1.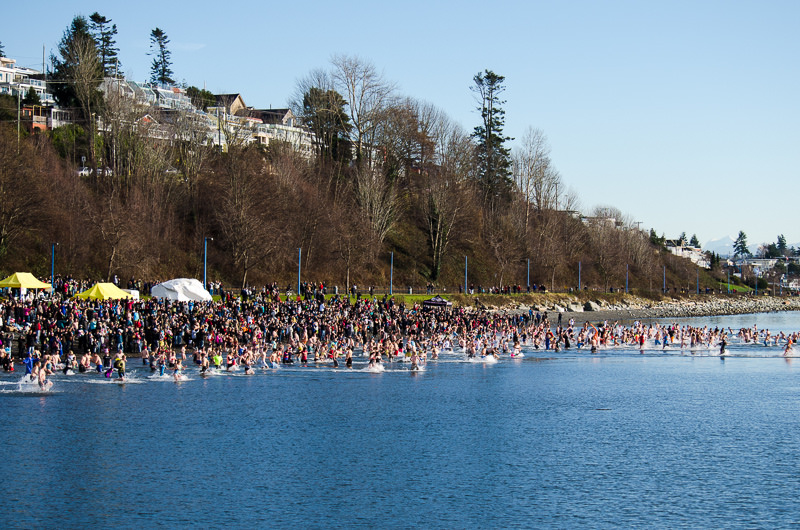 Photo Credit: Tyler Ingram via Flickr
Hosted by the 5 local Rotary Clubs: Peace Arch, Peninsula, South Surrey, Semiahmoo and White Rock and the Royal Canadian Marine Search & Rescue Unit 5, dozens of dedicated volunteers will be on-hand to make sure that this is year is a frosty and wet (and safe) good time!
Costumes are encouraged and free hot chocolate and coffee will be provided to all plungers and spectators. Be sure to pose for a picture with Mr. Polar Bear himself!
Date: January 1st
Time: Registration Party @ 10:30am
Event: Polar Bear Plunge @ 12:00pm
Location: At the legendary White Rock, just east of the White Rock Pier.
Registration and More Information: polarbearplunge.ca