White Rock's first craft brewery, White Rock Beach Beer Company, was established in 2013 by secondary school teachers Peter Adams and Bill Haddow. They had no experience in brewing beer but knew what they liked to drink, so started from scratch, developed their recipes and now have a series of highly approachable beers on tap in one of the friendliest craft breweries around!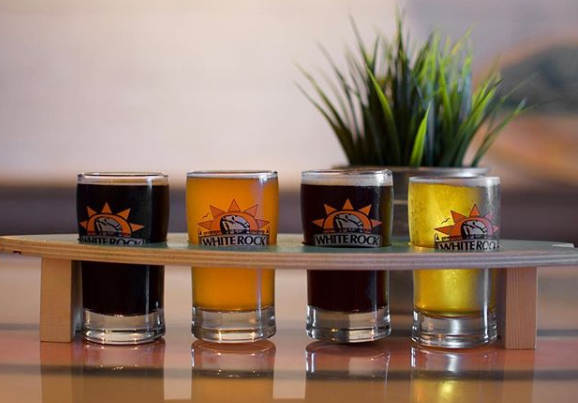 The tasting room, centrally located in uptown White Rock is welcoming and lively, with vinyl playing and the sounds of laughter spilling out onto the street. Expect to be enthusiastically greeted by the staff and the regulars, and asked if you're local or visiting. The love for White Rock runs deep here, they even name their beers after some of White Rock's landmarks and streets such as White Rock West Beach Fruit, Oxford Hill Hefeweizen and Russell Avenue Raspberry Honey Wheat Ale.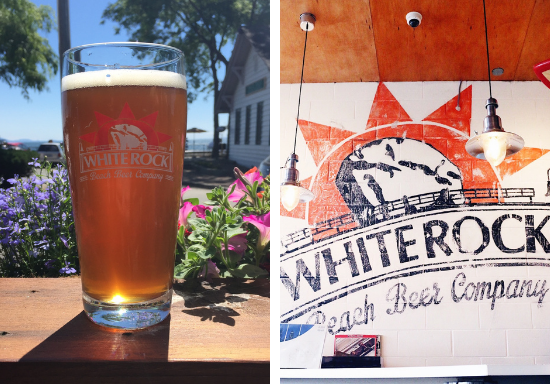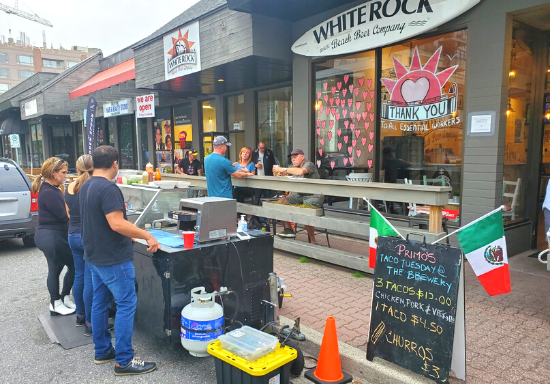 And what goes better with beer than tacos? Every Tuesday from 4pm – 8pm, Primo's Mexican Grill, another fabulous White Rock business, will be setting up their mobile taco cart and serving up mouthwatering tacos and churros to pair with your beer. Watch for Happy Hour specials from 2pm to 4pm when you can get two tasty tacos and a can of WRBBC's Peace Arch Pilsner for just $9.50 (+tax).
---
Get to know them:
As part of our Spotlight series, we asked White Rock's tourism businesses to share a little bit about their business and what they love about White Rock.
What type of business do you have, and what kind of atmosphere can guests expect when they visit?
Micro-brewery includes on-site brewhouse and tasting room/lounge. A relaxed and friendly 'Cheers' style environment where "Everybody knows your name".
Do you have any special events coming up? Tell us about it!
Tuesdays are taco night with a mobile cart set up outside our place. (see above for more details)
What made you decide to open a business in White Rock?
We love the small-town friendly feel and that we were the first of our kind of business in the city.
How does White Rock inspire you and/or your business?
People are supportive of each other and the city's businesses, so we feel blessed to be a part of things, and we enjoy giving back as much as we get.
Where are your favourite places to eat in White Rock?
Jan's on the Beach, The Wooden Spoon Co. and Pho 777.
Describe your perfect day in White Rock.
A walk along the promenade, a cold beer on a patio, and a delicious meal in one of our fine eating establishments.
What's your favourite White Rock event?
The Concerts at the Pier in the summer.
Where would we find you on a day off?
What's that?? 😉
East Beach or West Beach? Why?
We like them both; please don't make us choose! 😕
Plan your visit:
White Rock Beach Beer Company is located at 15183 Russell Avenue and be sure to tag us in your #explorewhiterock adventures!
Find them online at: