It's time to start scheduling all of the holiday fun! Light displays, Christmas markets, carolers and visits from Santa are all happening in the lead-up to the big day, and we're not ashamed to admit that we embrace the holidays wholeheartedly!  With so much going on in White Rock over the next few weeks, it's hard not to get excited about peppermint mochas, shortbread cookies, craft markets and making sure you stay off the 'naughty list'.
If we missed an event, please feel free to send us an email at info@explorewhiterock.com.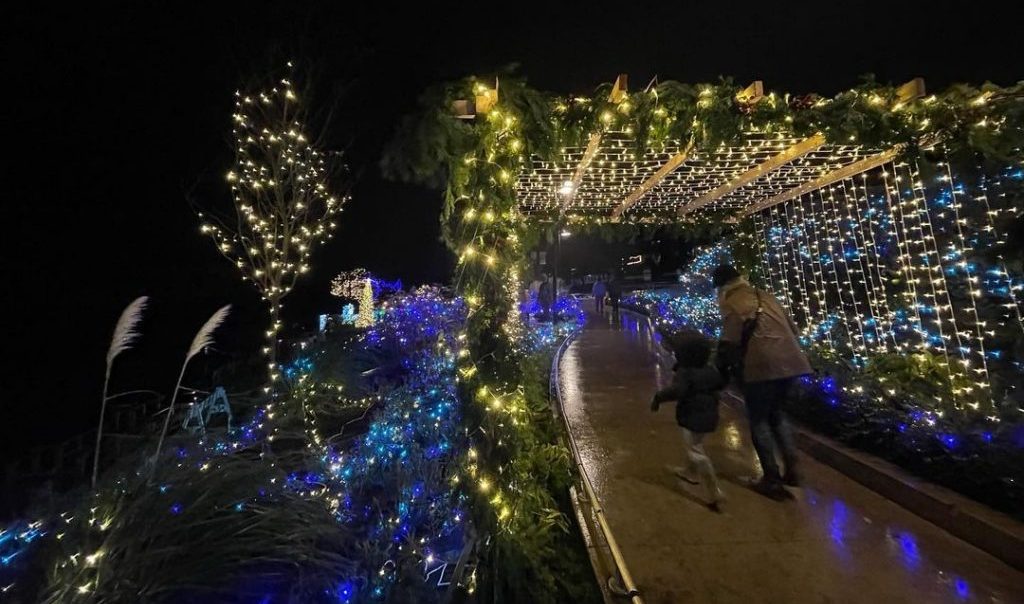 Bright Walk in White Rock
December 10, 2022,  to January 8, 2023

Bright Walk in White Rock! a magical winter lights display, will transform White Rock's waterfront this holiday season and beyond with a free lighted display. Illuminated after dusk from December 10, 2022, to January 8, 2023, enjoy a stroll along the seaside and enjoy the lighted displays. The official light-up ceremony is on December 10 starting at 5 pm. Join Santa, Elsa, a live performance by The Gingerbread Men, and more fun activities for the whole family. This year the International Yacht Club Sailpast is back and will coincide with the Bright Walk event.  The lights continue nightly until January 8. (Memorial Park | 15300 Marine Drive)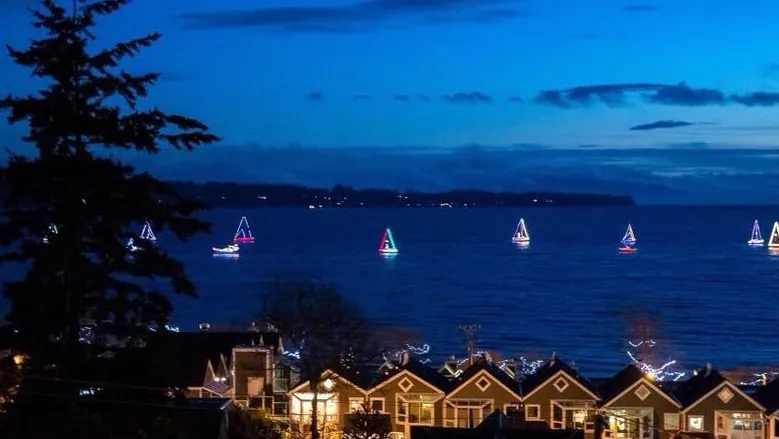 Christmas Sailpast
December 10, 2022
One of White Rock's favourite Christmas events, the Christmas Sail Past by the International Yacht Club of BC, is back! On Saturday, December 10, between 5:30 and 6:30 pm illuminated sailboats will sail around Semiahmoo Bay and past the White Rock Pier. The best viewing is at the end of the pier, so grab a hot chocolate and get there early to watch this festive nautical parade.
White Rock Museum Christmas Craft Fair
November 19 – December 22, 2022
Every year, the museum gallery transforms into a holiday market and it is the perfect spot to pick up a unique gift from a local artisan or crafter.  More than 20 local artisans will take over the gallery and you'll find a wonderful assortment of handmade ornaments, knitted items, handcrafted jewellery, mouthwatering truffles, all-natural soaps, stunning White Rock artworks, and so much more. Open six days per week.  (14970 Marine Drive)
Christmas on the Peninsula
November 26, 2022
Christmas comes early to White Rock! On Saturday, November 27 visit White Rock and enjoy the Christmas on the Peninsula Festival with its Christmas Parade, Christmas Village, entertainment and the lighting of White Rock's Christmas Tree. From 10:00 am to 5:00 pm, the peninsula celebrates in the style of classical European Christmas tradition. Visit their website for complete details. (White Rock Community Centre | 15154 Russell Avenue)
Vancouver Welsh Men's Choir Holly Jolly Christmas
November 26, 2022
Get an early start of the Christmas season, as the Vancouver Welsh Men's Choir, directed by Jonathan Quick, with pianist Karen Lee-Morlang, present a concert of Christmas favourites — sacred and secular, traditional and popular, with our distinctive 4-part harmony. Several songs will feature soprano Julia Woo, one of this year's VWMC student bursary recipients. And the enthusiastic students from the Johnston Heights Secondary School Concert Choir, under the direction of their Music Director, Sylvia Lam, are back to present three songs on their own, and then join the VWMC for a combined choir finale. (White Rock Baptist Church | 1657 140 Street)
The Magic Flute: The Panto!
November 30 – December 23, 2022
This year's Christmas Pantomime (aka Panto!) is a new adventure: The Magic Flute. Tam, our clumsy and nervous hero, is thrown into a surprising adventure with his lovelorn pal Poppi after a mysterious encounter with a serpent. They cross paths with an enigmatic Queen, a lovable King, a spooky giraffe, a beautiful girl, a feathered friend, and a helpful fairy who watches over all their shenanigans. Toe-tapping songs and spectacular dance numbers add to the fun! And there's a flute! (Oceana Parc Playhouse | 1532 Johnston Road)
2 Naughty for Christmas
November 25 & 26, 2022
Naughty Christmas in White Rock!  Join Lizzie Allen & the Vancouver Elite Drag Superstars at the Oceana PARC Playhouse for an all-star show featuring Jaylene Tyme, Cheryl Trade, Glitteris and Margaux Rita.  Show Only – $45+fees. VIP +Entry to the After Party at the newly opened Beer Shack – $50+fees. Very adult content … most definitely not for minors! (Oceana Parc Playhouse | 1532 Johnston Road)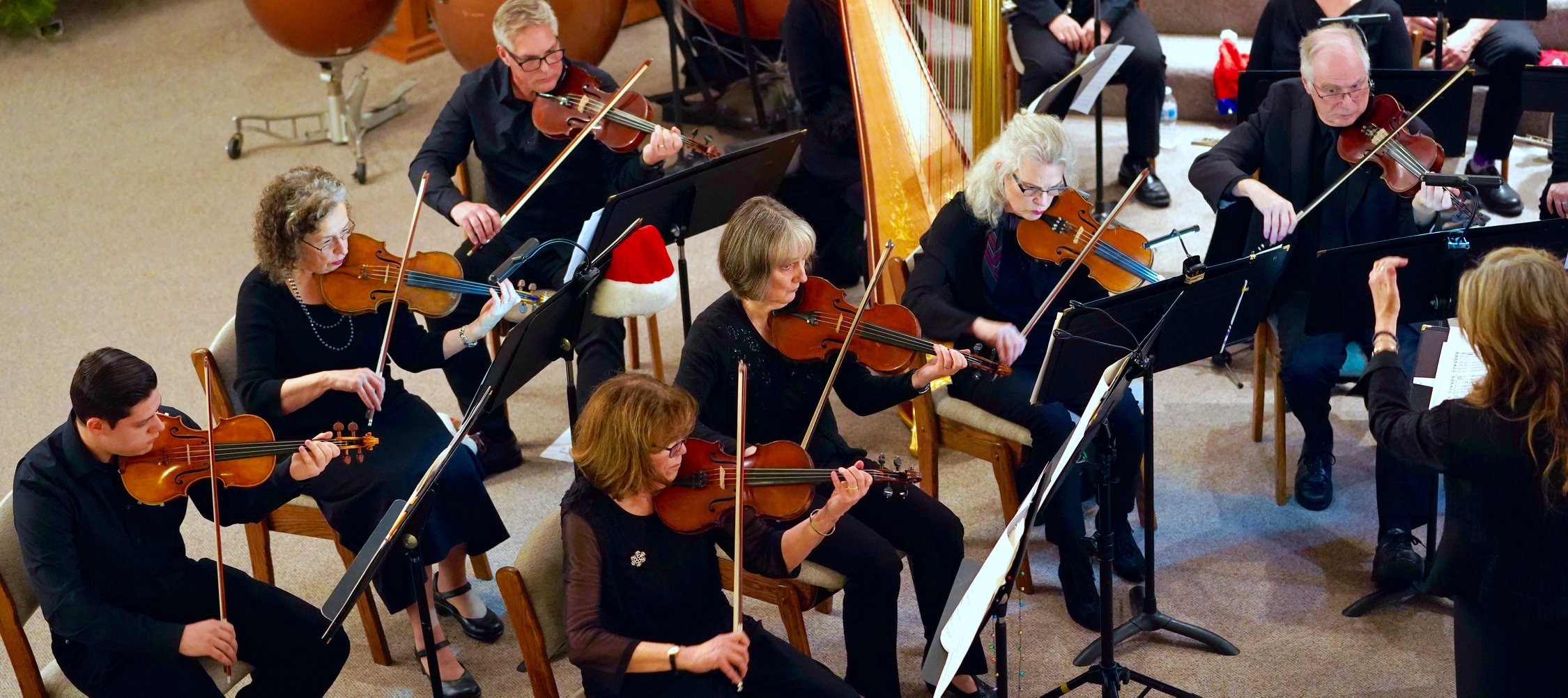 Christmas Concert: White Rock City Orchestra & the Volare Tenors
December 3, 2022
This year, White Rock City Orchestra will be performing a beautiful set of specially arranged Christmas Classics as well as seasonal favourites with special guests VOLARE TENORS. Established with solo careers on the international stage, Volare will bring an evening full of classy and innovative music, soaring operatic vocals combined with contemporary/modern 'pop' harmonies, all set to a variety of lush, innovative, up-tempo and beautifully evocative atmospheric arrangements for full orchestra. (White Rock Baptist Church | 1657 140 Street)
Winter Fantasy Market
Sundays – November 6 – December 18, 2022
Visit the White Rock Elks Hall every Sunday until December 18 from 10 am to 2 pm, and browse the stalls of over 25 to 30 vendors and local artisans for unique Christmas gifts and a variety of baked goods and delicious food items including, homemade perogies. Many of the amazing vendors you find at the White Rock Farmers Market are participating.  (1469 George Street)
Music of the Carpenters at Christmas
December 1 & 2, 2022
Blue Frog Studios presents the heart-warming timeless holiday classics from the Carpenters Christmas collection. Monique Creber, whose beautiful singing voice has been described by The Province as "eerily similar to that of the late, great Karen Carpenter" – is joined by superb vocalists Michelle Creber and Natalie Sharp, plus an incredible band with Michael Creber on piano, Miles Black on keyboards, Miles Hill on bass and Buff Allen on drums. Visit Blue Frog Studios' website for a list of other upcoming concerts. (Live at Blue Frog Studios | 1328 Johnston Road)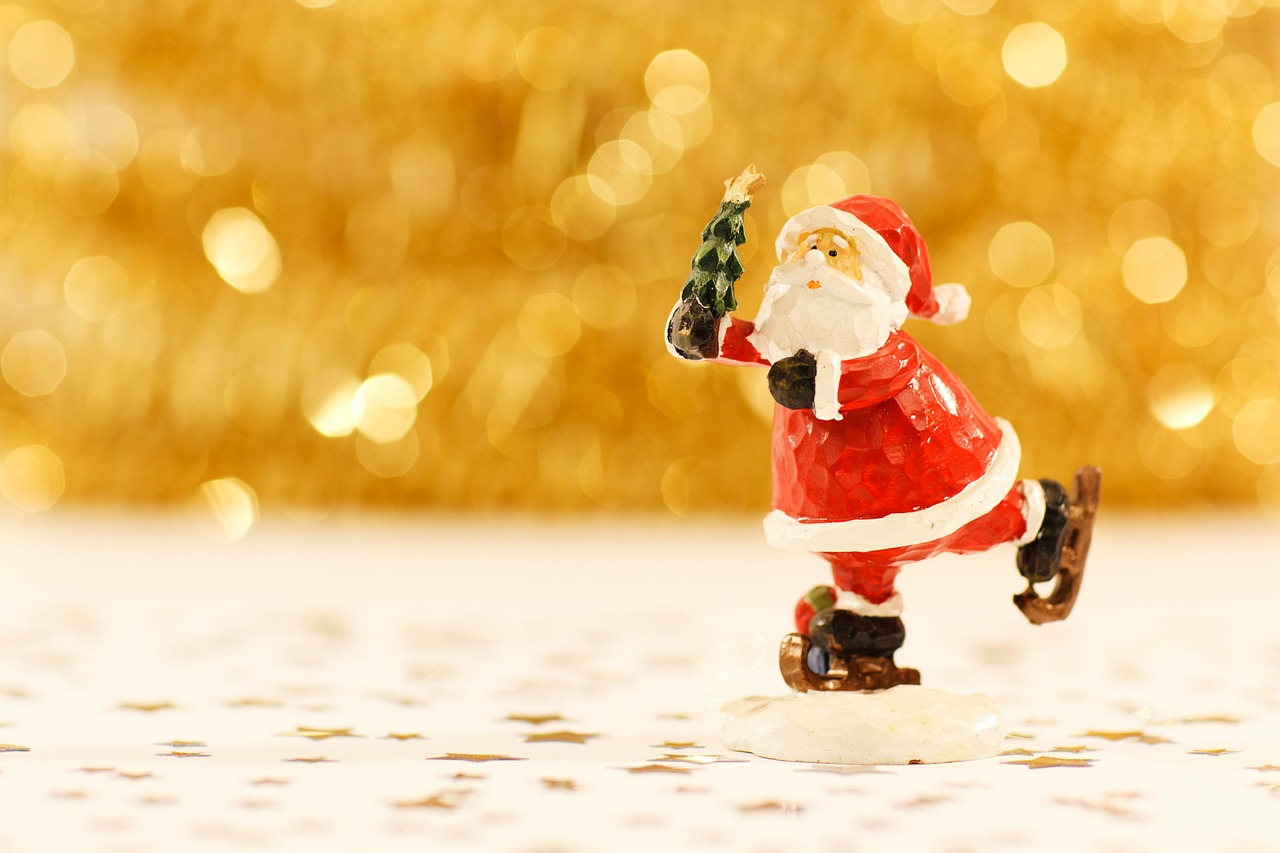 Holiday Break Skates
December 19 – 30, 2022 
Grab your skates, or rent some at the arena, and celebrate the season at one of the city's themed skate days! Holiday Break Skates are from Monday to Friday from December 19 – 30, 2022. Skate to a new theme, like Holiday Pajama Skate or Tropical Holiday Skate, every day during the holiday break. (Centennial Arena | 14600 North Bluff Road)