With just 28 sleeps left before the big day, we thought we'd share some of the festive activities and events taking place in the community over the next few weeks!  If we missed something, please feel free to leave a comment or send us an email at info@explorewhiterock.com.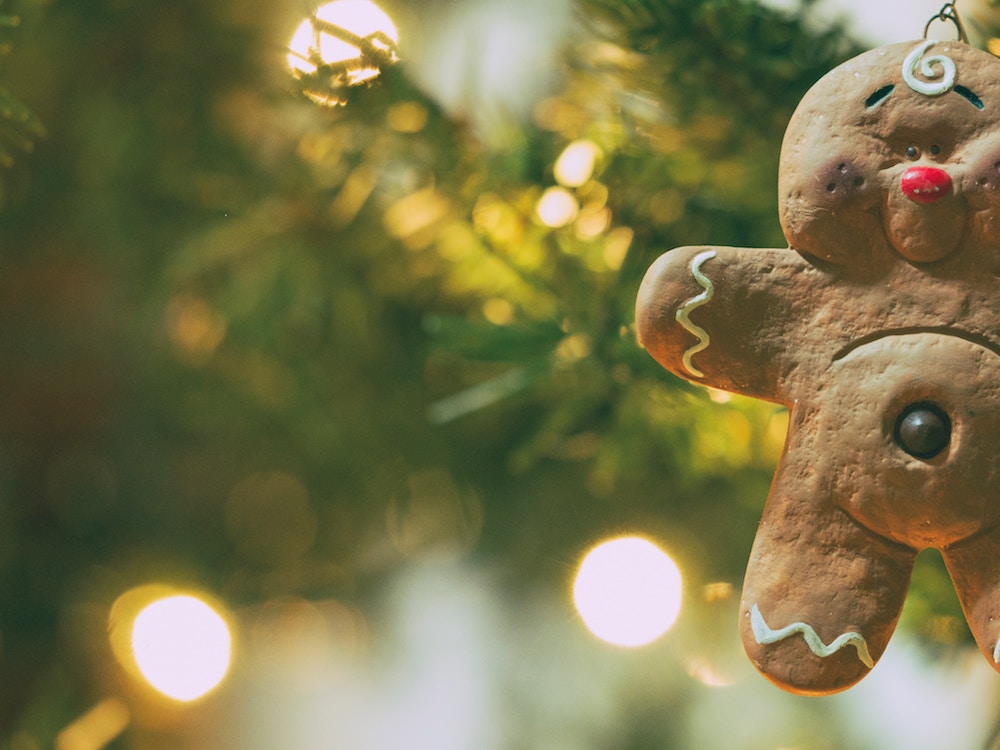 White Rock Museum Christmas Craft Fair
November 20 – December 19, 2021
Every year, the museum gallery transforms into a holiday market and it is the perfect spot to pick up a unique gift from a local artisan or crafter.  More than 20 local artisans will take over the gallery and you'll find a wonderful assortment of handmade ornaments, knitted items, handcrafted jewellery, mouthwatering truffles, all-natural soaps, stunning White Rock artworks, and so much more. Open six days per week. (November 20, 2021 – December 19, 2021)
Christmas on the Peninsula
November 27, 2021
Christmas comes early to White Rock! On Saturday, November 27 visit White Rock and enjoy the Christmas on the Peninsula Festival with its Christmas Parade and lighting of White Rock's official Christmas tree!
Bright Walk in White Rock
December 10, 2021 to February 15, 2022
Bright Walk in White Rock! a magical winter lights display, will transform White Rock's waterfront this holiday season and beyond with a free lighted display. Illuminated after dusk from December 10, 2021, to February 15, 2022, enjoy a stroll along the seaside and take in the lighted displays. The official light-up ceremony is December 10 from 5 – 6:30pm.  Expect Christmas activities, live music, food carts, free hot chocolate, Christmas craft fair, bouncy elves, photo stations, live performances and a visit from Santa himself!
Robinson Crusoe – PANTO
December 1 – 26, 2021
Young Robinson Crusoe has met the love of his life, but to prove himself he must follow a map to the Seven Pearls of the Seven Seas. But there are pirates, a shipwreck and other trouble-makers in his way. With the help of his parrot Polly, his Ma and his new friend Friday, he must defeat the evil Governor and the pirate captain. Will he succeed??? And, who will sing "The Wonderful Year We Fell in Love"?  A White Rock Pantomime by the Charlottans playing at the White Rock Playhouse Theatre.
The Blues Songs of Christmas with Big Hank and the Kingpins
December 4, 2021
Big Hank and the boys are going to fill your ears and spirits with the glorious gift of Christmas Blues! Featuring a brand new line-up, fresh songs and a whole lot of good cheer this will be the 'don't miss' show of the Holiday Season! Watch and listen to the most unique and original Christmas show you will ever see! Live at Blue Frog Studios on December 4. Tickets are available for the 8:45 pm show.
The Magic of Christmas
December 11, 2021
The Magic of Christmas at Blue Frog will be an intimate evening of heart-warming festive music, featuring the Creber Family (vocalists Monique & Michelle along with pianist Michael Creber); plus special guests including acclaimed singer-songwriter Shari Ulrich; and a great band including Miles Foxx Hill on bass and Buff Allen on drums! Together, they will be performing a wonderful mix of seasonal favourites in a range of styles from pop and jazz to traditional carols… guaranteed to put you in the holiday spirit!  Live at Blue Frog Studios on December 11.
A Child's Christmas in Wales
December 11 & 12, 2021
Peninsula Productions presents Bernard Cuffling reading the classic story by Dylan Thomas at the Peninsula Studio Theatre (14600 North Bluff Road). Come out to this family-friendly event and celebrate the season. Seasonal songs and Christmas treats. 3 shows: December 11 at 2:00 pm and 7:00 pm and December 12 at 2:00 pm.
Zachary Stevenson – Buddy Holly Jolly Christmas
December 18 & 19, 2021
Zachary Stevenson brings his popular "Holly Jolly Christmas" show to Blue Frog Studios to celebrate the life and music of legendary rock & roller Buddy Holly, with some of Buddy's holiday favorites included. Hear all his favourites:
"Peggy Sue", "That'll Be The Day",  "True Love Ways",  "Rave-on", "Everyday",  "Not Fade Away",   "Oh Boy",  "Raining in My heart"… the list goes on and on.  Live at Blue Frog Studios on December 18 and 19.
Holiday Break Skates
December 20 – 31, 2021 
Grab your skates, or rent some at the arena, and celebrate the season at one of the city's themed skate days! Holiday Break Skates are from Monday to Friday from December 20 – 31, 2021. Skate to a new theme every day during the holiday break. And don't miss: Family Stick N Puck: 11:30 am – 12:15 pm Family Skate: 12:30 pm – 2:30 pm. (Family Skate rates apply)