As we near the end of October, the air is crisp and cool (and possibly rainy), nights last longer and there seems to be an increase of things that go bump in the night!  And with Halloween approaching, who doesn't love a good ghost story? In White Rock, there's one building in particular that has been known to "enjoy" the company of a ghostly spectre or two! And if you're daring enough, or if you really enjoy a fabulous meal, awesome service and an amazing view, you too can make a reservation to dine and hope to (or hope not to) make their acquaintance!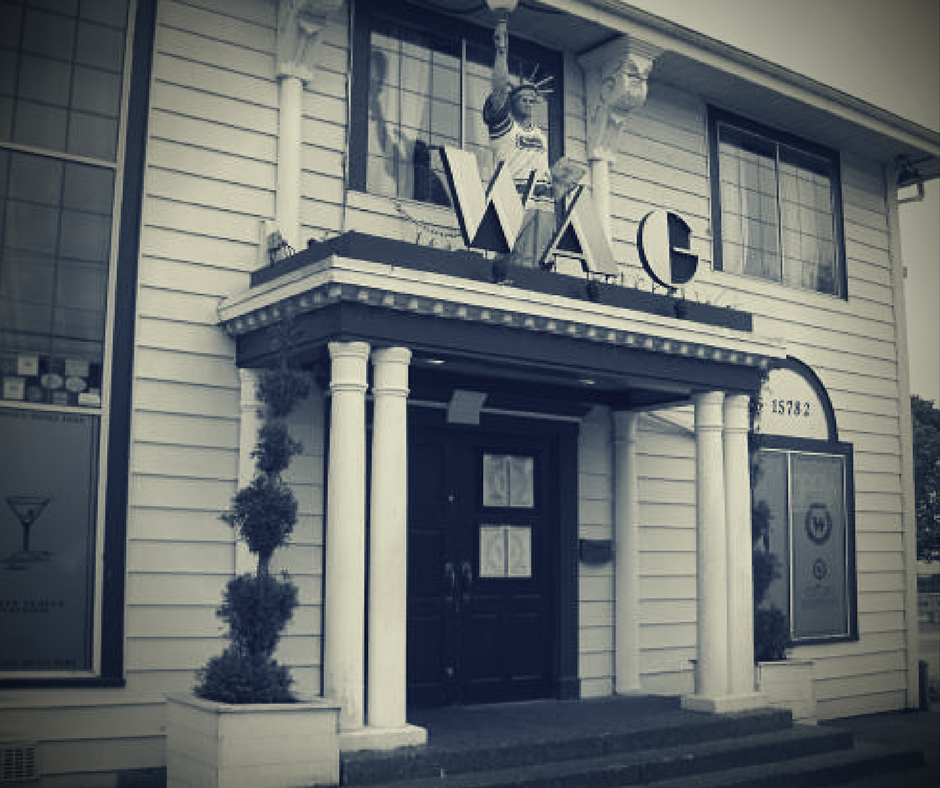 Built in 1913 by the Campbell River Lumber Company, the Washington Avenue Grill was originally a lumber mill that employed over 400 people during WWI. Over the years the building has been a church, a school and living quarters for migrant railway workers, but in 1934 it became the home of caretaker Arthur Sharpe, who, after living there for 10 years, mysteriously disappeared, and is believed by many to be haunting the building to this day.
But Mr Sharpe isn't the only ghost walking the halls of the Washington Avenue Grill. Staff and customers of the restaurant have reported paranormal experiences with 2 other apparitions. The first, being a young woman who died after being hit by a car in front of the restaurant and the second being her lover who witnessed the accident and committed suicide out of grief over her death. Reports are that the woman's ghost comes out of the neighbouring cemetery, wanders through the restaurant and up the stairs and her romantic interest is known for touching staff members and visitors.
Read more about the haunted happenings at the Washington Avenue Grill in this Vancouver Sun article.
Washington Avenue Grill
#5, 15782 Marine Drive
White Rock
604.541.4244