Brunch is one of those things in life that's just blissfully perfect. It's a flawless combination of breakfast food and sleeping in, and we don't think it gets much better than that.
Although brunch is a favourite weekend activity for many, it can be hard to find the perfect spot to enjoy your mid-morning meal. Well, you're in for a treat, because brunch, is something that White Rock does well! Here are a few of our favourite weekend brunch spots:
Wooden Spoon Co.
Wooden Spoon Co. is a favourite amongst locals and visitors alike. Its rustic shabby chic look is undoubtedly Instagrammable, and the mouthwatering one-of-a-kind dishes will keep you coming back time and again. Their menu includes a variety of Eggs Benedicts, homemade banana bread, and even a breakfast poutine. With outstanding service, a prime uptown location, and unique twists on the traditional brunch it's no wonder Wooden Spoon tops our list.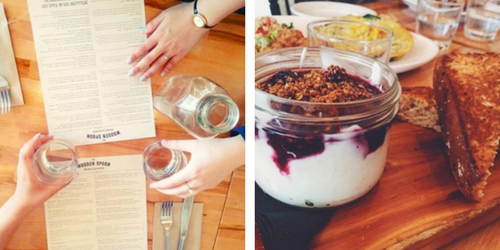 Holly's Poultry in Motion
Number two on our list is none other than Holly's Poultry in Motion. Owner Holly has serving White Rock residents breakfast for over 25 years, and we're pretty sure she has it officially perfected. With their signature homemade bread, and breakfast potatoes made in-house daily, you really can't go wrong. Poultry in Motion has, by far the most extensive brunch menu in White Rock, and rumor has it they have the best blueberry muffins in the world.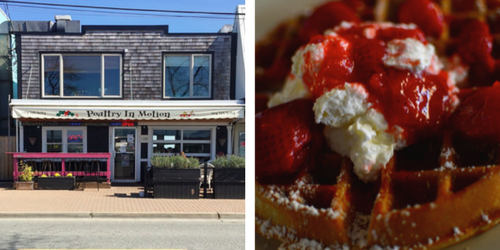 Jan's on the Beach
Jan's on the Beach makes the list for their locally sourced ingredients and delicious breakfast options. Jan's menu is comprised of a variety of brunch favourites, ranging from traditional options like their egg white omelette, to more unique choices like the brie and marmalade crepes. There truly is something for everyone here at Jan's, but be sure to stop in early as the breakfast menu ends at noon.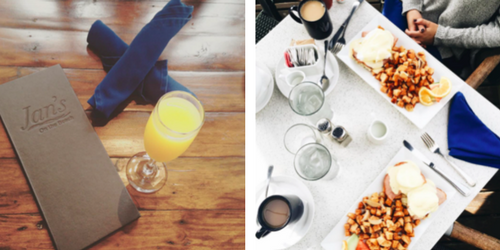 Uli's Restaurant 
Uli's Restaurant takes our number 4 spot for their outstanding selection of gluten free options; in fact their whole breakfast menu is either gluten free, or can be prepared with a gluten free substitution. I recommend trying their unique westcoast options such as the crab cake benny or smoked salmon benny. Head down on a sunny day and sit on the gorgeous oceanview patio!
Oceanside Yacht Club & Public House
Next up, Oceanside Yacht Club & Public House. More commonly known as an evening establishment, Oceanside is often overlooked for their breakfasts. However you have to check it out in the am hours because their Southwest Skillet is to die for, and the best part? Everything is $8 or less!! Yes, you read that right for just $8 you can get an outstanding breakfast. Plus they serve brunch until 3pm so there's no need to get up early for this one.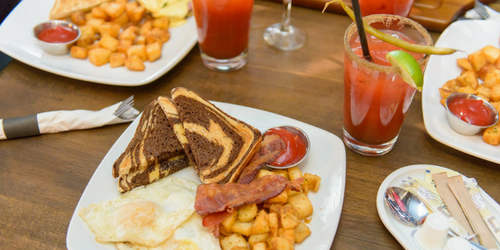 The Wafflers
If your breakfast tastes run more on the sweet side, then The Wafflers is the joint for you! Choose how you like your waffle: light & crispy or soft & chewy, and then get ready to load it up! For breakfast we'd recommend the Tooty Fruity – a delicious combination of blackberries, blueberries, strawberries, banana and real whip cream, or the Bantella – bananas and nutella. But if you're feeling adventurous, and calories are not a concern, check out the Bonfire – graham crackers, chocolate shavings, marshmallows, vanilla ice cream and real whipped cream!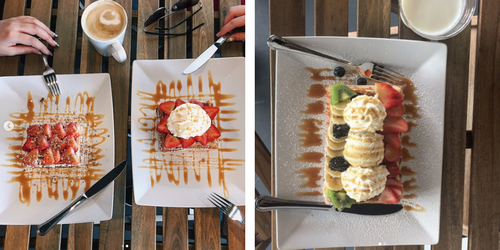 Islands Cafe
Doesn't everyone need a little "island time" every once in awhile? Islands Cafe has got you covered. The owners wanted to bring the tastes that they loved from Hawaii to White Rock and they totally deliver. Order a signature Acai Bowls and Poke Bowls. With the freshest ingredients and amazing flavour combinations, you can't go wrong. And, you can feel good about your choice as both bowls pack a healthy, nutritional punch! But is it really breakfast without a breakfast sandwich? Try Islands Cafe's delicious homage to a favourite breakfast sandwich from their days in Hawaii. Complete your breakfast with a smooth cup of Kona coffee or choose one of their signature drinks like the Haupia Macchiato. Haupia is a traditional coconut milk-based Hawaiian dessert and they've taken that taste and made it into a to die for macchiato!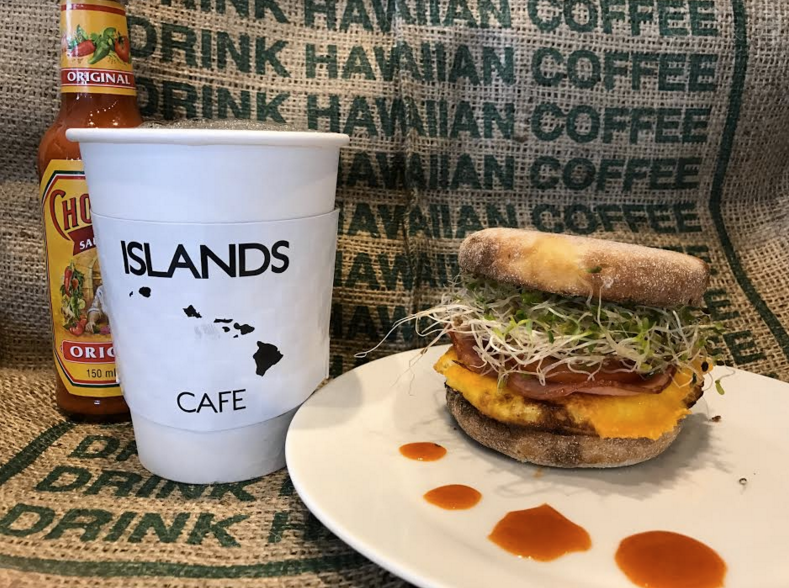 All photos sourced from the individual businesses.