Feeling up for the ultimate sandy and salty beach experience? Head to White Rock beach to catch low tide! Every day the tide stretches far out and lets us enjoy vast stretches of flat sand dotted with fascinating tidal pools.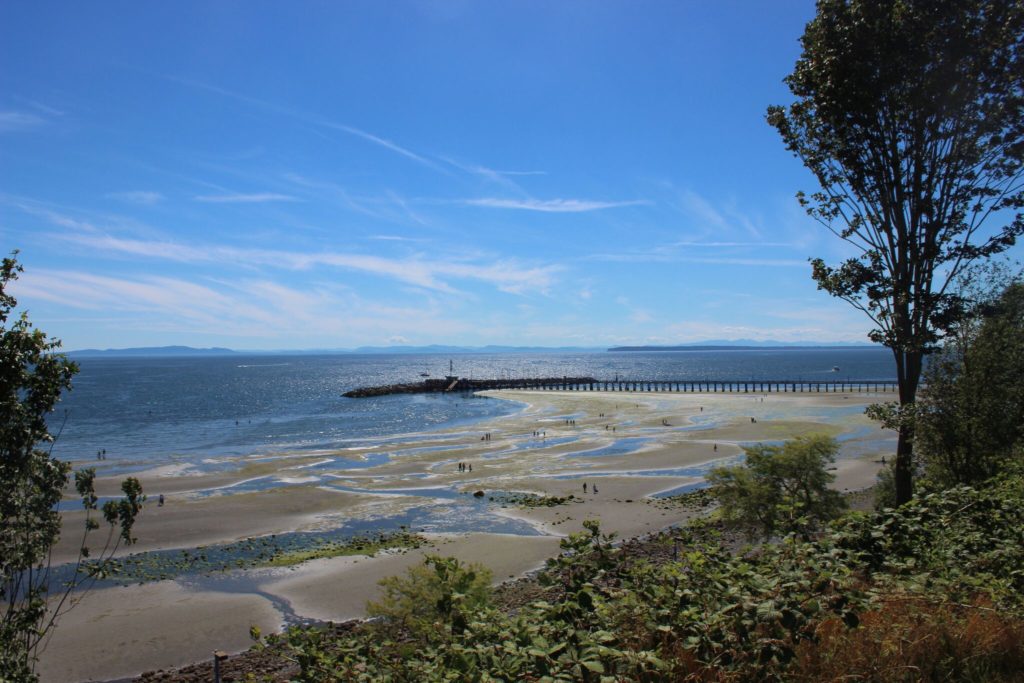 Credit: Explore White Rock
There is lots to see and do on the wide sandy beaches of Semiahmoo Bay, from riding the tidal pools on a skim board, to digging for clams. The wide, damp sandy beach provides plenty of room for deep digging, extravagant sandcastle building, and creating unique sand art. If you forgot your tools, stop by the visitors' information centre to rent out our Explore White Rock beach buckets and shovels for only a $5 deposit! Also, alongside the beautiful sand creations, there are lots of interesting creatures to observe that thrive off low tide, such as crabs, clams, barnacles and sand snails. Don't forget to keep an eye out for a variety of seaweeds, including kelp, a hose-like brown algae that can stretch up to twelve inches long!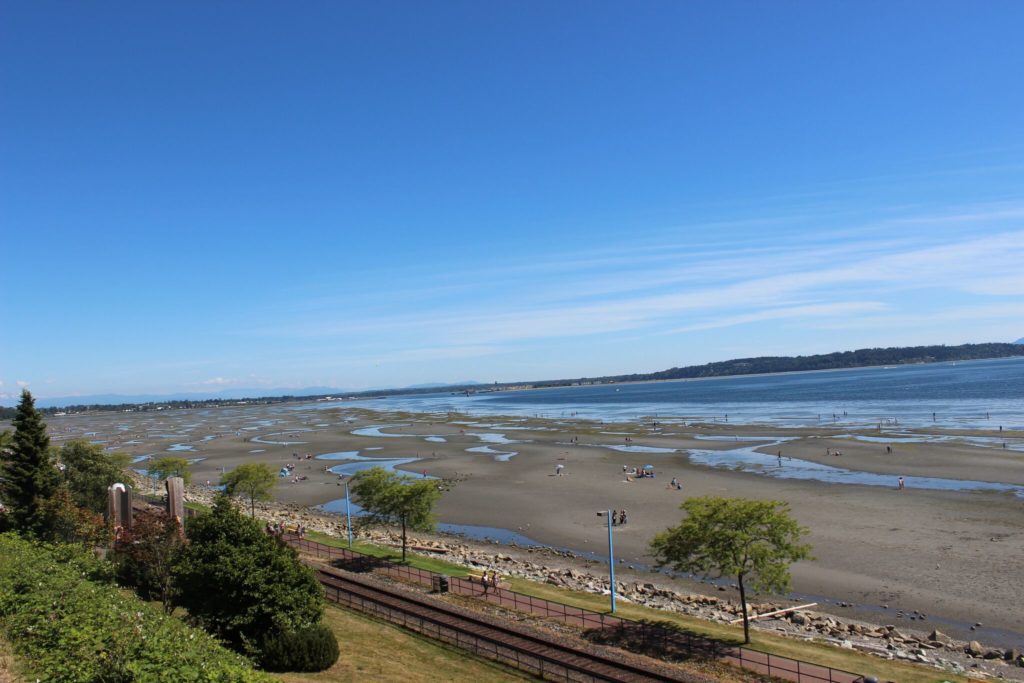 Credit: Explore White Rock
As far as low tide activities go, skim boarding is a local favourite. Whether you're a first timer, renting one from a local vendor or you bring your own, the tidal pools won't disappoint for a perfect aquatic playground. And there's no better place to experience your classic 'long walk on the beach' than on White Rock beach. Walk under the pier, alongside the shore, or as far out as the sand takes you. If you're looking for the ultimate low tide, head to East Beach. Sometimes the tide goes out so far that it feels like you are walking to the US border! Although West beach has a beautiful low tide along the pier, East beach has shallower ground, allowing the sand to stretch out to unreachable lengths. Further down East beach is also home to our dog friendly beach, a great place for our furry friends to get muddy and all tired out running in and out of the salty pools.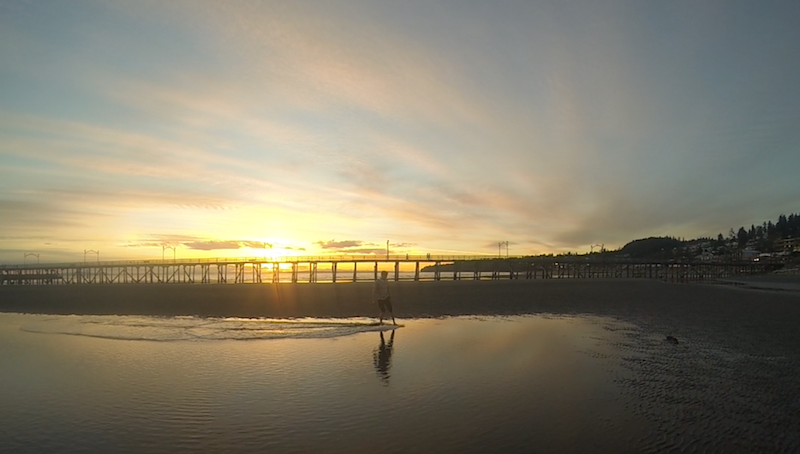 Credit: White Rock Skimboarding
To track low tide, and to plan your beach day accordingly, check the tide times by clicking on the "White Rock Tides" button on the Current Conditions page of our website, or on our tide chart posted outside the visitors centre!