On July 21, for the fifth year in a row, White Rock is celebrating its beauty by inviting local artists to paint the town! Artists of all skill levels and ages will be setting up their easels in locations all around the city from 10am to 1pm, and everyone is welcome to enjoy watching the artists as they paint White Rock locations and businesses, 'en plein air".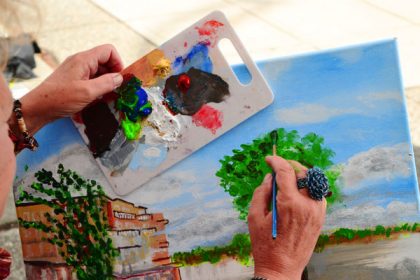 Photo Credit: MonaLucas Photography
Lawn signs have popped up across town marking the locations that will be painted so be sure to stop and admire the artists work, and pop in to the business to grab a coffee or do a little shopping! Check the Semiahmoo Art Society's Facebook page for a list of some of the business locations.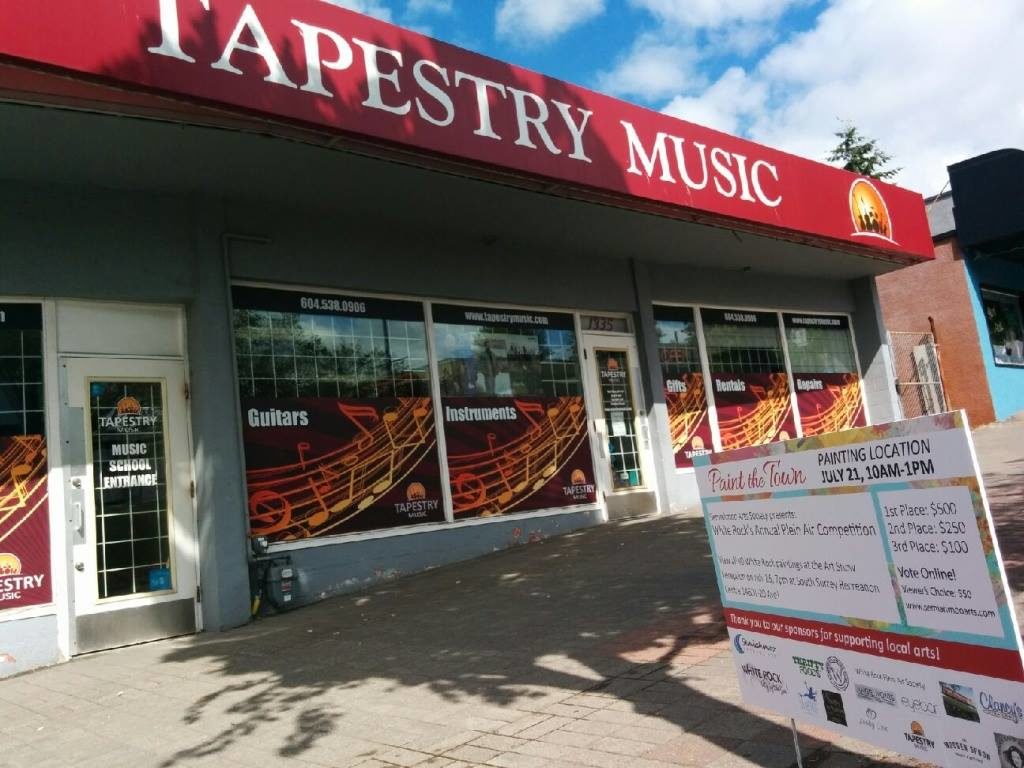 The art will be displayed at the Corridor Galleria at the South Surrey Recreation & Arts Centre until September 6, and some will even be available for purchase. Artwork will also be on display in an online poll where you can vote for your favourite artwork. We'll share the link to the poll when it comes available.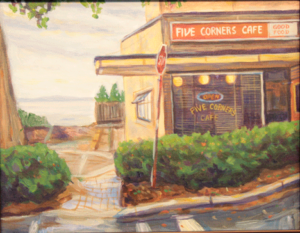 Five Corners Cafe, by Carla Maskall
We're looking forward to seeing the natural beauty of White Rock through the eyes of each artist. See you all soon painting the town!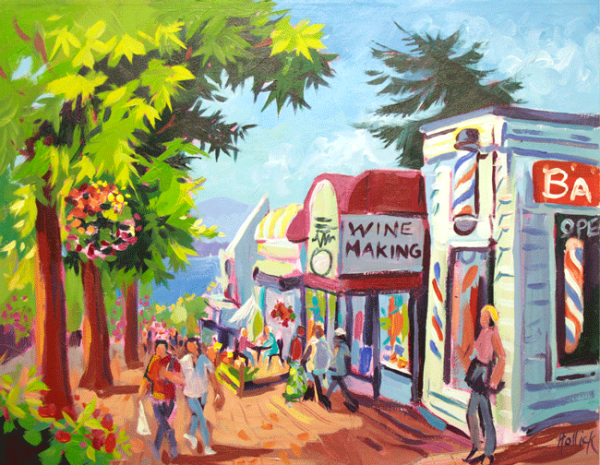 Uptown, by Elizabeth Hollick
More information can be found on the Semiahmoo Arts Society website.