Spring has most definitely sprung in White Rock and if the sunshine we've been enjoying of late is any indication, it's time to shake off those winter cobwebs and go outside and explore.  White Rock has lots to discover and we've shared our top reasons to visit White Rock this spring break.
Beachcombing
Kids of all ages love beachcombing. Check out "Low Tide: What You'll Find" for more information about the treasure you can find on the beach … from crabs and clams to a variety of colourful seashells. And keep your eyes peeled for colourful pieces of beach glass!  Pack a picnic, or grab take out from your favourite Marine Drive restaurant. And don't forget to make time for ice cream!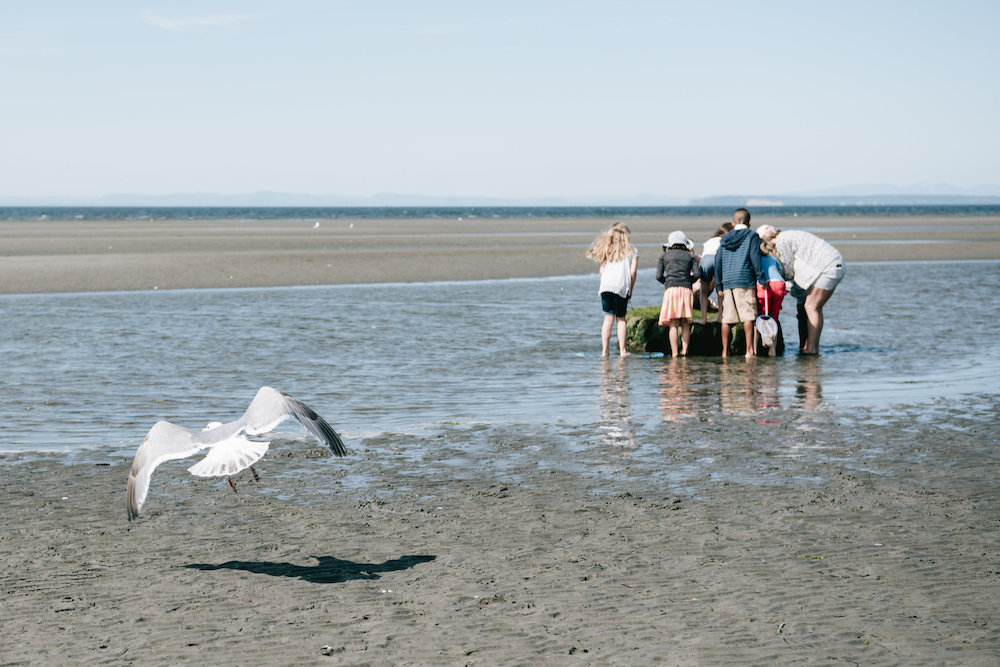 Historical Walking Tour
Start at the White Rock Museum and do a self-guided tour of White Rock's heritage and the different communities who lived in White Rock.   Look for the "Heritage Stones" and placards located along the promenade, and in White Rock's "uptown", and the "Pier Panels" along the pier. And be sure to pop into the museum and view their current exhibit, Regarding White Rock: art of a community, which showcases art from the museum's collection inspired by the beauty of White Rock.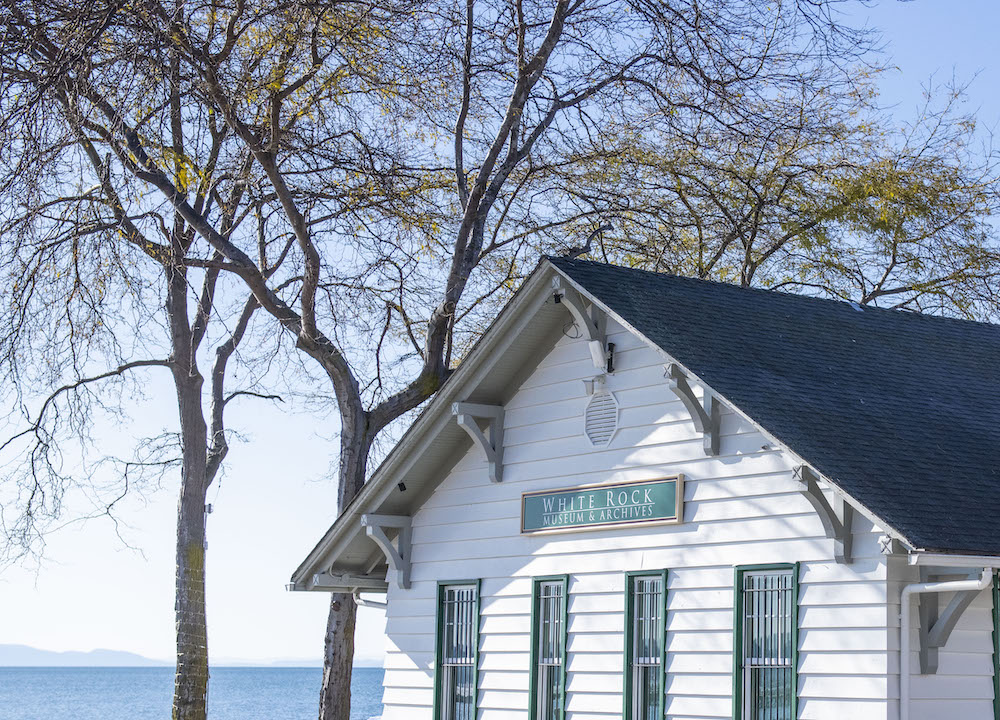 Mural Walk
How many of White Rock's beautiful murals can you find? Grab a snack and a hot chocolate from one of our fabulous coffee shops and start walking! We've created a map with most of the murals so you can plot your journey. You can find artwork, waiting to be discovered, around almost every corner, but one of our favourite forms of public art is the colourful murals that adorn the sides of many buildings throughout the city.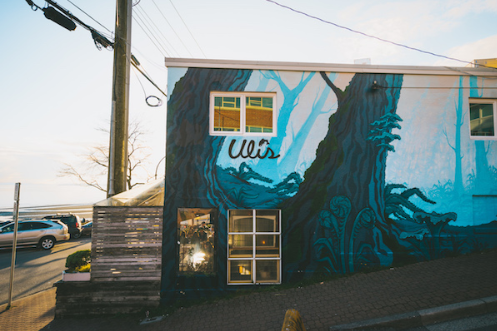 Treasure Hunting
A modern-day treasure hunt, the activity of geocaching is a great way to explore White Rock and South Surrey. This fun and free activity involves following clues on the Geocaching.com app to find creatively hidden "treasures". Once you've uncovered the cache, mark your name as finder. If there is treasure to be had, be sure to replace it with a small gift for the next finder. All you need is a GPS (the one on your phone works just fine), access to the geocaching website for the coordinates and clues and swag for trading.
Patio Lunches
Treat the kids, and yourself, to lunch with a view. There are countless spots to grab a great meal in White Rock, but we thought we'd share a few of our favourite family-friendly patios to check out this spring … and summer. Charlie Don't Surf's patio is centrally located on the White Rock strip, across from the pier, and their kids' menu features favourites like fish & chips, quesadillas or salmon and rice.  Watts East Beach Cafe has a great view of East Beach and lots of approachable choices for small diners like their customizable grill-cheese sandwiches or a top-notch tuna melt. Scratch-made fish & chips, chicken strips and grilled cheese are the stars of the menu at Jan's on the Beach. And who needs a kids menu when there are tacos on offer? Each order of tacos at Zapoteca Mexican Grill comes with 5 tacos, perfect for sharing!