Where is your favourite space in White Rock? Is it a stroll along the pier? Shopping at the Farmer's Market? Building sandcastles at the beach? A live show? Or dinner at your favourite restaurant?
Recently The Semiahmoo Arts Society put a call out to artists asking them what places in White Rock give them joy and invited them to submit artworks of their favourite White Rock spaces. The results are beautiful and varied. From stunning images of the beach and the pier to wonderful captures of the library and the playhouse, local artists have shared their most treasured and joyful spaces.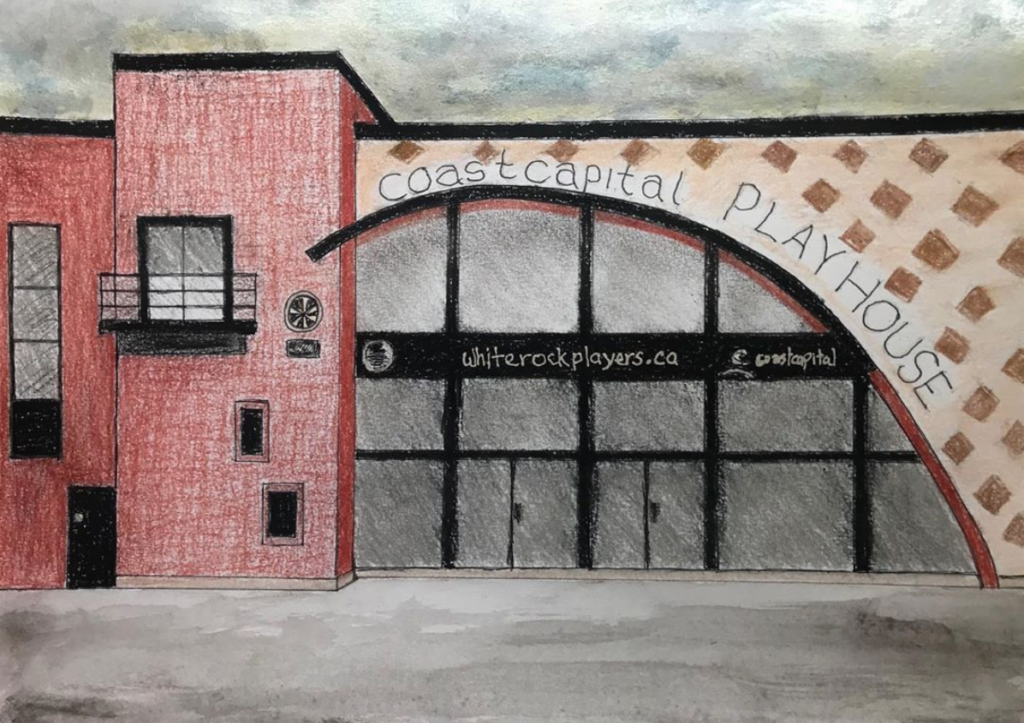 "The Heart of Theatre" | Artist Lyn Verra-Lay
View this loving tribute to White Rock's past, present and future here.
My Happy White Rock runs from June 22 to August 28, 2020.
---
My Happy White Rock is generously supported by the City of White Rock and the White Rock Business Improvement Association.