The Golden Cactus Studio is an oasis of calm on the bustling White Rock strip. Step inside on a sunny (or rainy) day and let the colours and movement of the art serve as an escape. This working artist studio and gallery is home to international artists Chris MacClure and Marilyn Hurst. If you see something that catches your fancy, be sure to make an offer, Chris and Marilyn love helping their art find new homes. And if you'd rather wear your art, many of their pieces have been transformed into beautiful kimonos, handbags and masks!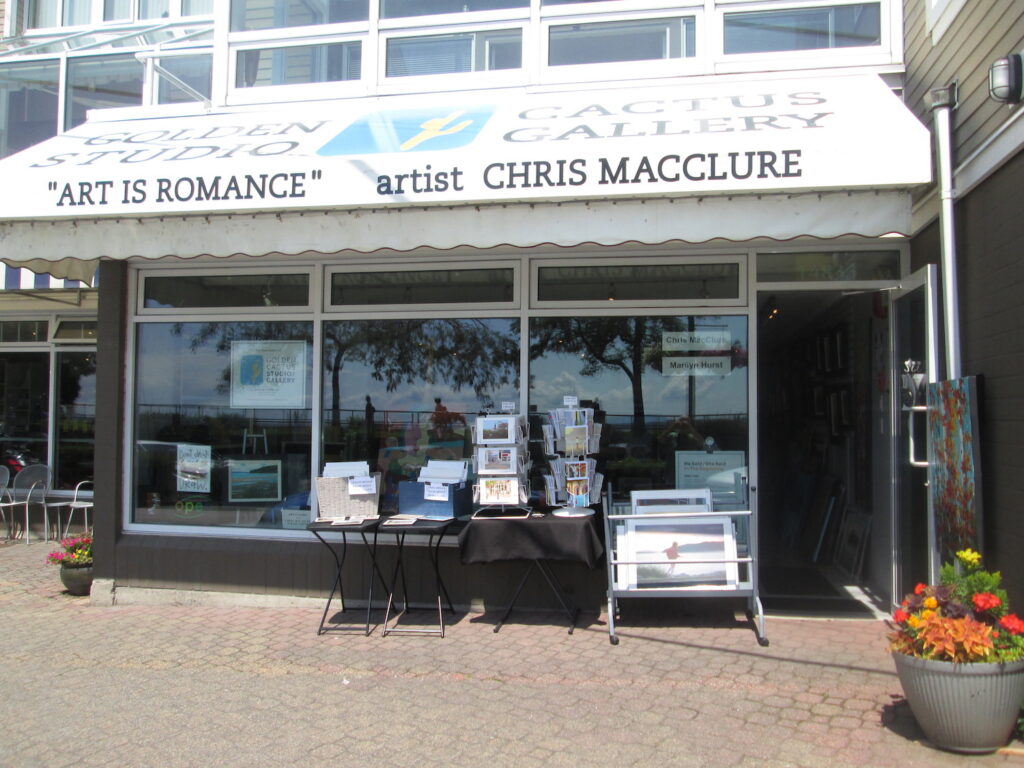 Chris and Marilyn have had successful studios in Cabo San Lucas and Baja, but the call of White Rock proved to be a strong one!  Over the years, they have had studios in four different White Rock locations, before settling into their current location, a bright and friendly space on West Beach, just a short walk from White Rock's historic pier along the promenade.
Chris' paintings are an expression of his "romantic realist" view of life. He is constantly looking for that authentic gesture or moment in everything and incorporates the resulting imagery into his art. Subjects range from the famous Hotel California, in Todos Santos to a monk arranging flowers in a monastery in Hong Kong.  Marilyn's paintings of landscapes, florals and expressionist abstracts reflect a menage of life experience and creative energy.  Their art is featured in collections and galleries around the globe and Chris' work has found its way into the homes of John Travolta, Kirstie Alley, Bill Clinton and the Duke and Duchess of Cambridge.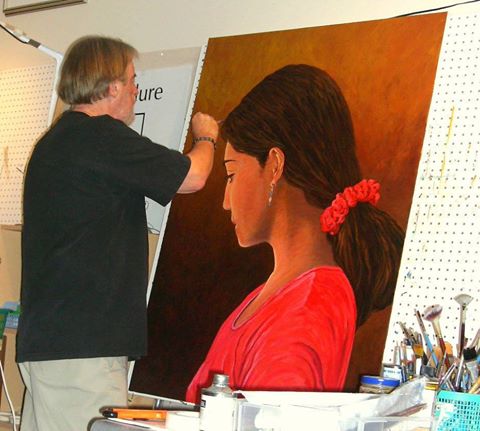 ---
As part of our Spotlight series, we asked White Rock's tourism businesses to share a little bit about their business and what they love about White Rock.
How long have you, and/or your business, been a part of the White Rock community?
Chris MacClure has been here since 1980 off and on, Marilyn Hurst since 1990.
Tell us about your business! What type of business do you have, and what kind of atmosphere can guests expect when they visit?
Fine art in a friendly, welcoming atmosphere.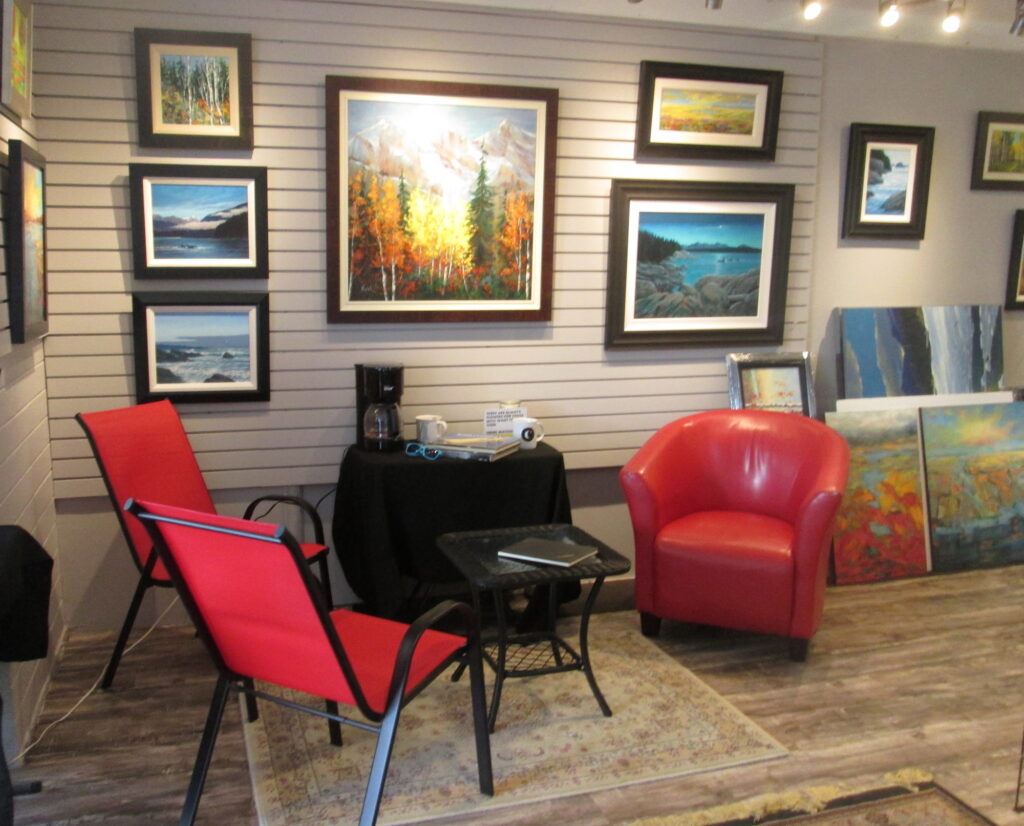 Do you have any special events coming up? Tell us about it!
In 2004, at the Golden Cactus Studio/Gallery in Cabo San Lucas, Mexico, Chris instigated and launched International Artist Day on October 25. Over the years, IAD has nudged, nurtured and niggled its way into the creative community all over the globe.  The original idea, and continuing service, is to give all artists a day to honour and celebrate the contribution that art and artists have inspired and given the world.  IAD is now recognized and celebrated world-wide by countries, cities, artists and lovers of art everywhere.
We are honouring the day by offering a "Small Introduction" of works $200 and under. The show will run from Friday, October 16 to Saturday, October 31.  Artists and supporters are invited to join in the celebration with wine and cake on October 25 from 6 pm to 8 pm.
It is our desire to give everyone the opportunity of collecting original works of art at affordable prices which will, of course, help support our studio during this current "global event".
How does White Rock inspire you and/or your business?
On the waterfront is inspiring, coffee on the rocks in the morning
Where are your favourite places to eat in White Rock?
Our newest fave restaurant, Krave Subs, moved in next door to the studio! It's run by some great fun-loving people.
Describe your perfect day in White Rock.
Sometimes the quiet rainy days are my favourite.
What's your favourite White Rock event?
Anything to do with art.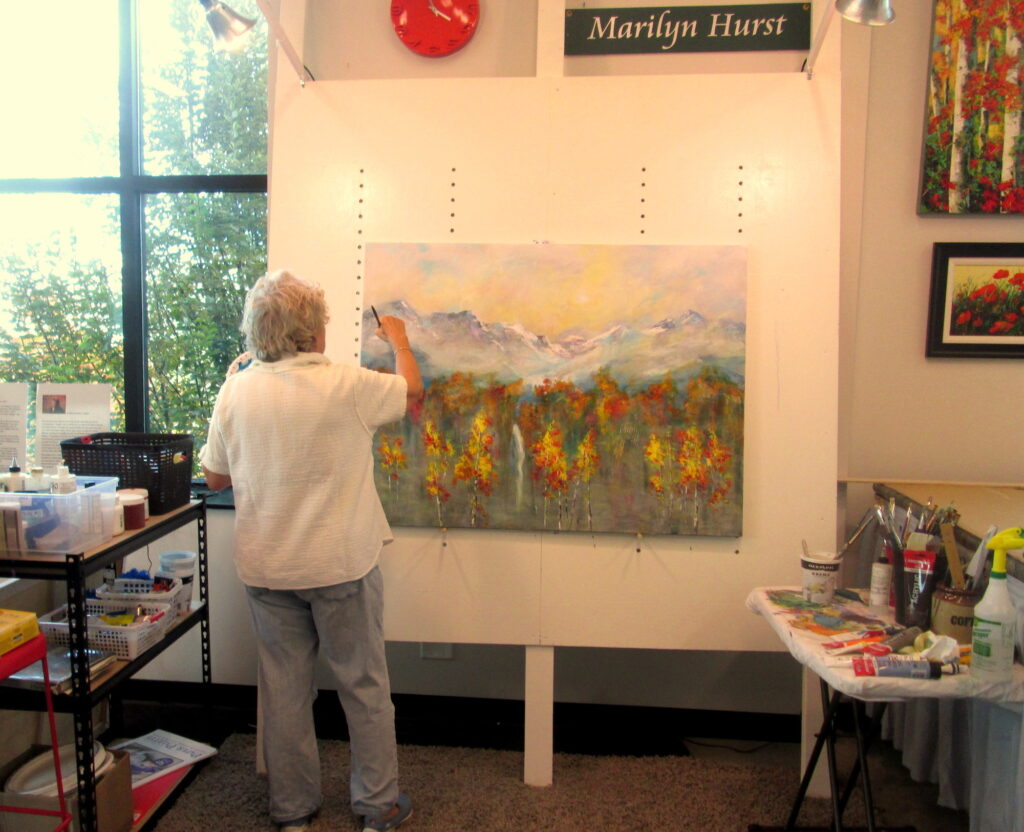 Where would we find you on a day off?
In the studio!
East Beach or West Beach? Why?
We love West Beach because it is central to everything!
The Golden Cactus Gallery is located at 14833 Marine Drive.
Find them online at: