Whether store-bought or homemade, nothing signals the holiday season more sweetly than holiday baking! And while we don't all have the time, or the motivation, to transform our kitchens into holiday baking assembly lines, we are all interested in the end product!
So if you're time-challenged, culinary challenged or would rather spend your time eating the treats than making the treats, here are a few spots in White Rock where you can pick up delicious holiday baked treats.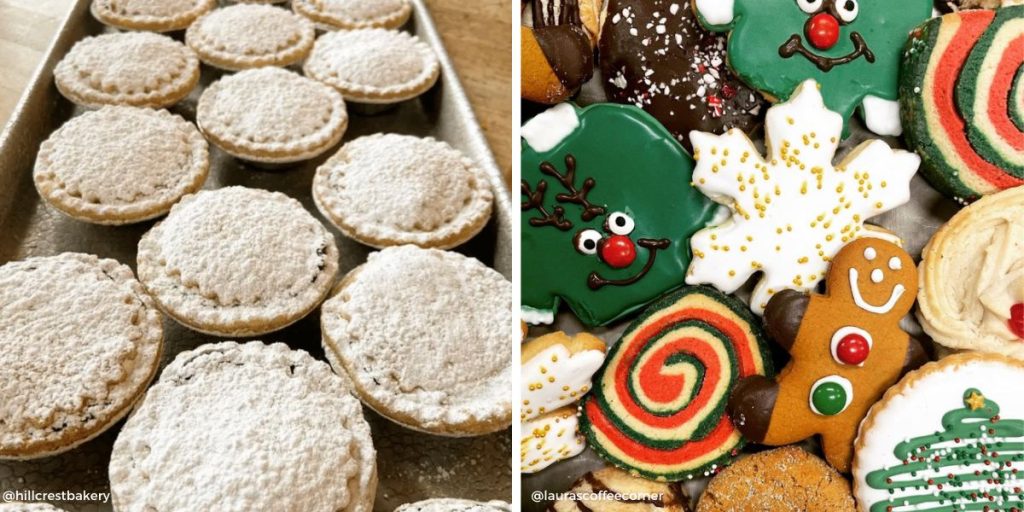 Hillcrest Bakery 
15231 Thrift Avenue
604-531-1750
The holidays are almost here and the crew at Hillcrest Bakery are in full holiday baking mode! Everything in the shop is made in-house from scratch using real ingredients you can pronounce. From adorable Christmas cookies, and cookie decorating kits to delicious mince-meat tarts, authentic stollen and perfect gingerbread, Hillcrest Bakery has got Christmas covered in the tastiest way possible! Open Monday – Saturday, 8:30 am – 5:00 pm.
Laura's Coffee Corner
15259 Pacific Avenue
604-538-6600
In addition to being an awesome spot to grab a coffee or stop for brunch, Laura's Coffee Corner is also home to people who love to bake! The smell of fresh home-style baking is going to draw you in, the cosy atmosphere will entice you to stay and we dare you to try and leave with just one holiday treat! Open Monday – Friday, 7:30 am – 4:00 pm.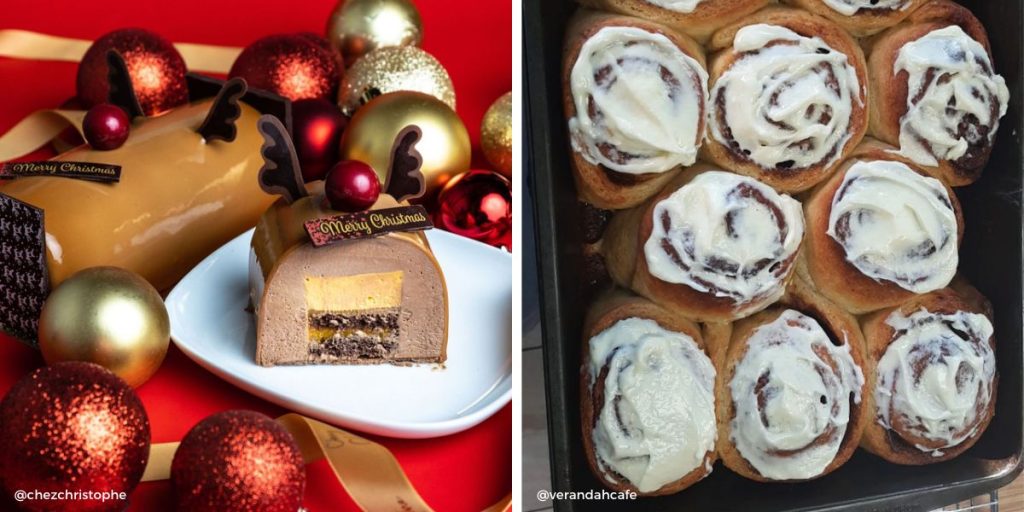 Chez Christophe
1558 Johnston Road
(604) 385-4474
Get your orders in now for one of Chez Christophe's coveted Buche de Noel's. These holiday favourites are available in 4 incredible flavours including the La Chocolatee Buche de Noel which is a tantalizing concoction of 3 layers of dark, milk and white chocolate mousse with raspberry confit on a black forest sponge. There are limited quantities available (a few will be available for walk-up sales) and pickup is on December 23 and 24. And while you're there, why not tuck a few boxes of their outstanding chocolates under the tree! Open Tuesday – Saturday, 9:00 am – 5:00 pm.
Verandah – Cafe By the Beach
15782 Marine Drive
778-294-2100
Tucked away on Marine Drive, with a stunning view and serene surroundings, Verandah Cafe is a unique experience. Inspired by the rich and flavourful culinary heritage of the Indian subcontinent their dishes are creative and delicious. And their baking is next-level tasty! Seasonal and familiar flavours like ginger, cranberries, dates and pumpkin make an appearance in their scones, biscotti and mince pies. But it's the introduction of flavours like rose and cardamom, often used in Indian desserts, that when combined with western baking create a unique taste sensation perfect for a special occasion, or any occasion! And don't miss out on the cinnamon buns … perfect for Christmas morning! Open Monday – Saturday (closed Tuesdays), 10:00 am – 6:00 pm.