Whether store-bought or homemade, nothing signals the holiday season more sweetly than holiday baking! And while we don't all have the time, or the motivation, to transform our kitchens into holiday baking assembly lines, we are all interested in the end product!
So if you're time challenged, culinary challenged or would rather spend your time eating the treats than making the treats, here are a few spots in White Rock where you can pick up delicious holiday baked treats.
Spiritual Ingredients
104-15505 Marine Drive
604-542-0783
At Spiritual Ingredients, their mission is to "be a living example of a balanced relationship between humanity and the earth".  Add in the fact that the owner and head-pastry chef is deathly allergic to peanuts, and you have a bakery that is dedicated to creating mouth-watering treats from local and sustainable sources that also happen to be 100% nut-free (or gluten-, dairy-, sugar-free). This all translates to a bakery where anyone (and we mean anyone) can enjoy baked goods and where you can feel good about the process in which your treats were created. For the holidays they have a wonderful array of cookies, squares, mini-tarts and more! Pick up a dozen of your favourites, or order all of your holiday baking at once and receive a discount.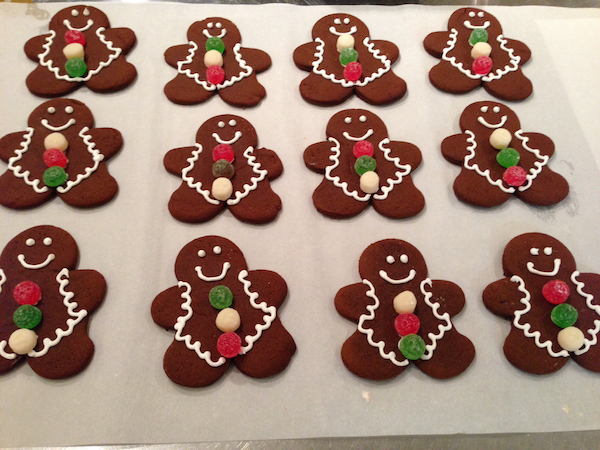 Hillcrest Bakery 
15231 Thrift Avenue
604-531-1750
Hillcrest Bakery, the third oldest business in White Rock, has recently relocated to shiny new digs and are in full holiday baking mode! This scratch bakery prides itself on using the best quality ingredients possible and are guided by their motto – "All our items are lovingly hand-crafted. If you're not finding exactly what you want, contact us and we'll create something just for you". Stop by the new location and pick-up adorable Christmas cookies, tarts and truly delicious gingerbread.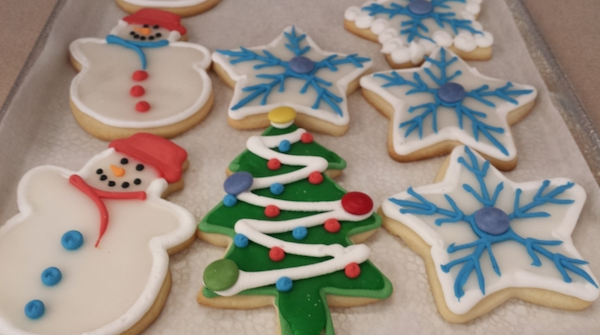 Laura's Coffee Corner
15259 Pacific Avenue
(604) 538-6600
This much-loved coffee shop re-opened this past spring after suffering the loss of their shop in a devastating fire that displaced over 100 residents and businesses. And we are so glad that they did! In addition to being an awesome spot to grab a coffee or stop for brunch, Laura's Coffee Corner is also home to people who love to bake! The smell of fresh home-style baking is going to draw you in, the cozy atmosphere will entice you to stay and we dare you to try and leave with just one holiday treat!