There is definitely something special about watching the sunset in White Rock. The sun sets to meet the horizon, the sky blazes with spectacular colours and lucky White Rock residents (and visitors) sit back and marvel at the spectacle!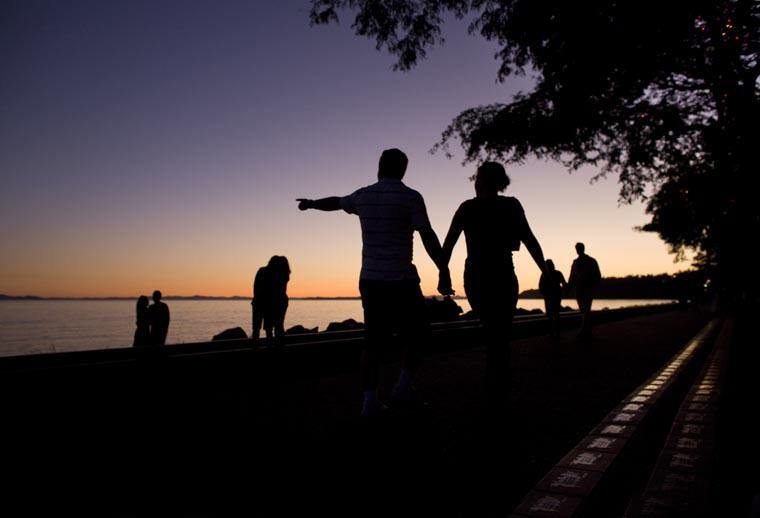 Photo Credit: Province of British Columbia
There are so many magical spots to catch the sunset when you visit the White Rock area! Here are five of our favourites:
The Promenade – The White Rock Promenade is fully accessible and there are many spots along its two and a half kilometres to settle in and watch the sun set into Semiahmoo Bay. Walk up to the small lookout at Centennial Clock to catch a view of the sunset and the pier.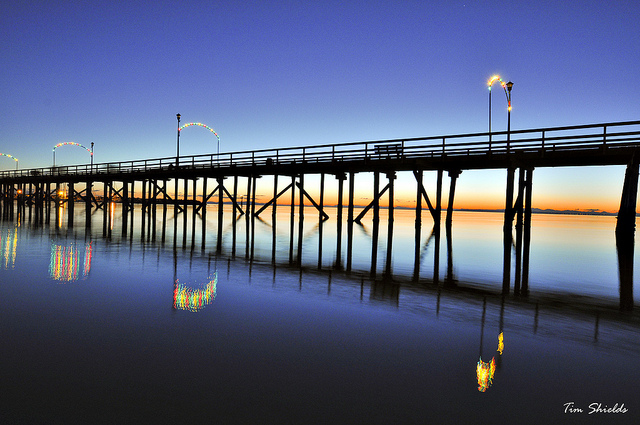 Photo Credit: Tim Shields via Flickr
The White Rock Pier – At 1,500 feet long, the pier juts out into Semiahmoo Bay for a 360-degree view of the sunset and the community of White Rock. Be sure to grab a cone from one of the many ice-cream shops on the strip before heading down.
From a Patio – What could be more romantic than dinner at an award-winning restaurant with a glass of BC wine and a view of the setting sun? Choose from one of the many restaurants located along the strip and settle in for an evening of delicious food and stunning views.
Semiahmoo Bay – One of our favourite ways to experience the sunset is from the water on a sunset cruise with White Rock Sea Tours. Enjoy a 45-minute cruise on Semiahmoo Bay and feel the wind in your hair as you watch the sun dip into the ocean.
East Beach – Lay your blanket down on the grass by East Beach and watch the sunset from behind the pier. Enjoy the glimmer of the water and the view of the pier. This is definitely an Instagram moment and a great spot to wind down the evening.
Where is your favourite spot to watch the sunset in White Rock? We'd love to hear from you!