Bright Walk in White Rock will transform White Rock's waterfront this holiday season with a free-lighted display in Memorial Park. From December 10, 2022, to January 8, 2023, head down to the beach to enjoy a stroll along the seaside and enjoy the lighted displays. In addition to the 20-foot Christmas tree, there will be new light installations including an illuminated tunnel, and holiday lights will light up the White Rock Pier nightly.
The official light-up celebration is on December 10 starting at 5:00 pm. Visitors are invited to enjoy an evening full of live music and entertainment including the energetic musical stylings of The Gingerbread Men Trio and dance performances from Xba Dance Group. Visit Hillcrest Bakery's cookie-decorating station and be sure to pick up a coupon for a free hot chocolate from Crazy Cows courtesy of the White Rock BIA. The man of the hour, Santa Claus, will be on hand to listen to Christmas wishes, and rumour has it that Frozen's Princess Elsa will be making an appearance. At 5:4o pm, City of White Rock mayor, Megan Knight and members of the City council will be on hand to throw the switch and light the Christmas tree. And, between 5:30 and 6:30 pm keep an eye on the water for the illuminated sailboats from the International Yacht Club of BC's annual Sail Past!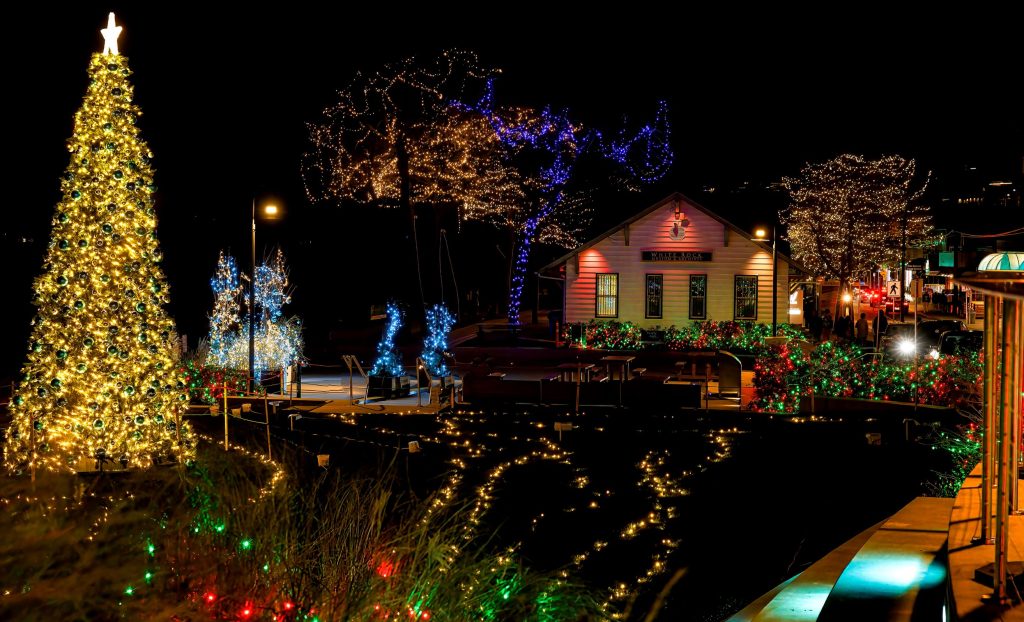 Bright Walk in White Rock runs until January 8 … lots of time to visit and enjoy the lights and the seaside, and if you're there before December 22 take some time to visit the Christmas Craft Market at the White Rock Museum! Grab a hot chocolate at one of White Rock's cosy coffee shops before you head to the waterfront and be sure to plan ahead and make a reservation for dinner at your favourite White Rock restaurant … many of them have covered and heated patios so you can eat and marvel at the lights … and the view of Semiahmoo Bay and the historic pier is pretty great as well!