One of the things we love about being near the ocean is the excitement of a good storm. When rain, fierce winds and the Pacific Ocean combine the results can be truly spectacular.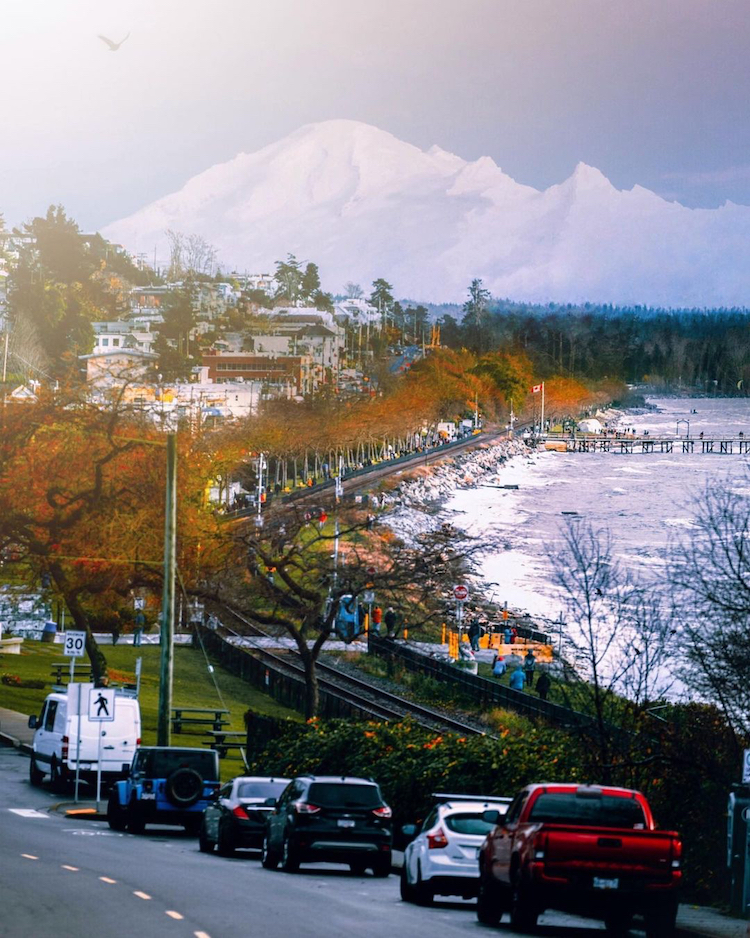 Credit: stayinspired via Instagram
The sky transforms, waves crash onto the beach, and seabirds dance in the wind. And with the appropriate outerwear and a sense of adventure, there's nothing like a good walk on the beach during a winter storm. Leave the umbrellas behind, pull on your rubber boots, layer up (gotta stay warm), put on a good raincoat, grab a hot chocolate and head out to experience the power of the elements. Walk the beach from end to end and then head back along the promenade, or just head out to the end of the pier to immerse yourself in the wind and be sure to watch for adrenaline-seeking kite surfers who race to the beach to take advantage of the high winds.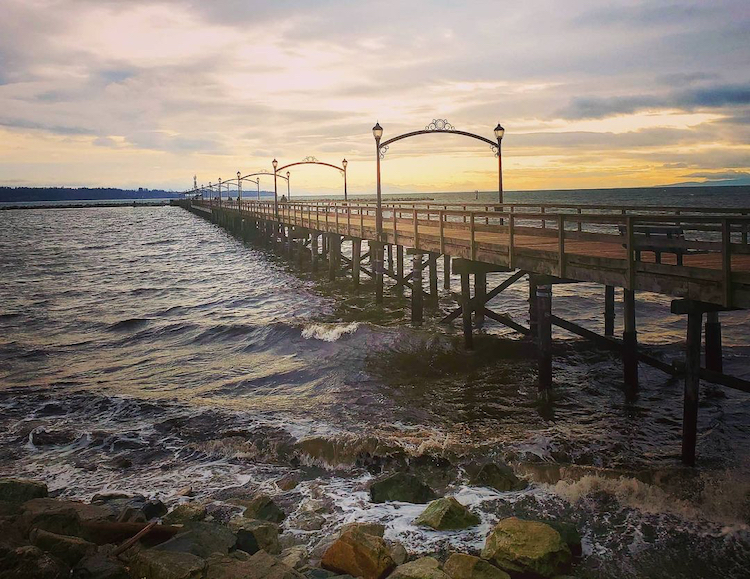 Credit: tammysagar via Instagram
When you've had enough of the great outdoors because let's be real, it's cold out there, White Rock's waterfront restaurants are keeping patio season alive with heaters, cozy blankets and awnings so you can cozy up, enjoy a fabulous meal and watch Mother Nature at her best. As one of Greater Vancouver's best patio scenes, there is a perfect seat with a view of the action waiting for you and cozying up on a warm patio is a perfect rainy day activity. See below for a list of restaurants with heated and covered patios.
Credit: walk.it_off via Instagram
Restaurants with heated and covered patios:
West Beach
Charlie Don't Surf | 15011 Marine Drive | 604.538.1988
Five White Rock | 15047 Marine Drive | 604.538.8153
Jan's on the Beach | 14989 Marine Drive | 604.531.5444
Primo's Mexican Grill | 15069 Marine Drive | 604.385.2223
The Ocean Beach | 14995 Marine Drive |  604.385.9977
Uli's Restaurant | 15023 Marine Drive | 604.538.9373
East Beach
Watts East Beach Cafe | 15611 Marine Drive | 604.538.5640
Washington Avenue Grill (enclosed sunroom) | 5 – 15782 Marine Drive | 604.541.4244
Zapoteca Mexican Grill & Seafood | 15495 Marine Drive | 604.536.6677
While now is not the time to travel in BC, there's plenty to do safely and responsibly just outside our doors. From parks and attractions to outdoor dining and take out, let's stay local and support local businesses in our communities.