In the face of the coronavirus pandemic, restaurants have scrambled to adapt. We've seen the rise of take-out, expanded patios, the introduction of dinner kits and sales of grocery essentials. Shopping and eating local has become critical as we support the small businesses who make up the essence of our communities. And when one of those businesses decides to take a risk and expand? Well, we're all for it!
The Wooden Spoon Co. is a staple in White Rock's brunch scene with menu offerings like Nutella-stuffed French toast, beautiful bennies and show-stopping Caesars. Early in the pandemic, they introduced a weekly pop-up burger night that was so successful it was evident that there was an "appetite" for expanding the offerings of the Spoon beyond brunch. Enter, the newly opened White Rock Burger Co! As the Wooden Spoon Co. brunch by day and the White Rock Burger Co. by night, the restaurant transforms with a totally different vibe in the evening. Trendy hip hop 90s music and dimmed lights set the scene for a dining experience with a Wooden Spoon flare and a White Rock attitude. Expect the same outstanding service you get at brunch as you chow down on mouthwatering old-school burgers, comfort food and liquid libations (think beers, bourbon and boozy floats).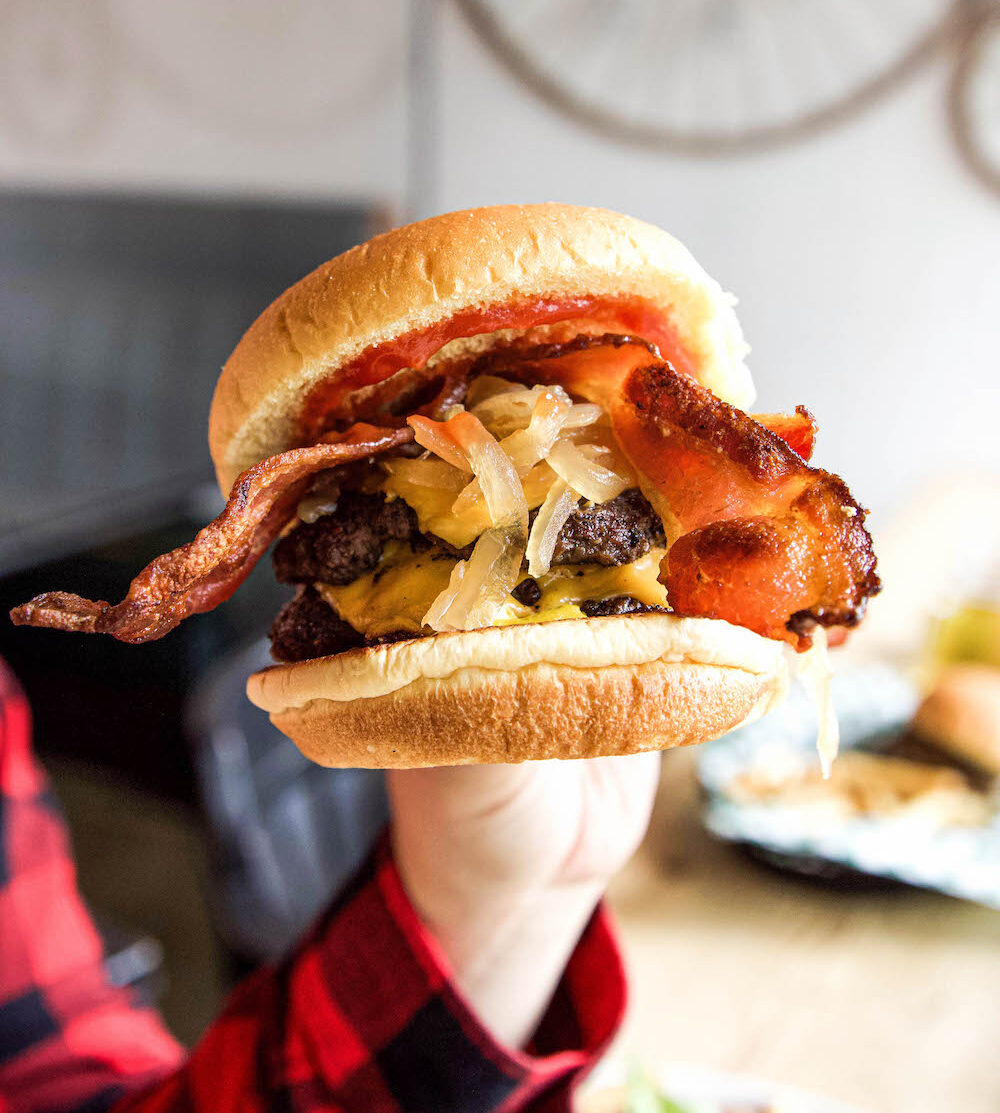 Here's a sneak peek at some of the menu items:
+ THE BACON CHEESEBURGER – straight cut fries, smash burger beef, bacon crumble, cheese curds, aged cheddar, homestyle gravy, Co. sauce, mustard, pickles, crispy shallots
+ SPICY BOURBON BURGER – breaded chicken patty, spicy bourbon maple glaze, Co. sauce, shredded lettuce, pickles, potato roll
+ Co. MELT – aged cheddar, swiss, gouda, double smoked bacon, caramelized onion, tomato, parm dip, brioche loaf
+ Float On (BOOZY FLOAT) – bourbon, peach snaps, peach-pear juice, lime juice, ginger beer, served over vanilla ice cream
The White Rock Burger Co. grand opening is Wednesday, October 21 from 4 pm – 9 pm and regular opening hours will be Wednesday to Sunday, 4 pm – 9 pm.  And don't worry, brunch is still on the menu with the Wooden Spoon Co. open 7 days a week from 9 am to 3 pm.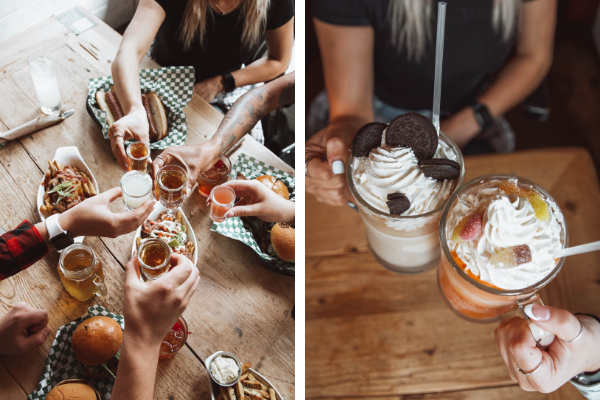 __
Find the White Rock Burger Co. at 15171 Russell Avenue and online at www.woodenspoon.co/wr-burger-co/
And … right now they're hosting a giveaway on their Instagram page for a chance to win a dinner for 4 on the evening of their grand opening!