Brunch. Is it purely a weekend indulgence? Or can every day be a brunch day? And what time is "brunch-time" anyway? Well, the folks at the Wooden Spoon Co. in White Rock know that every day is most definitely a brunch day and they're on a mission to serve up the tastiest brunch you've ever had!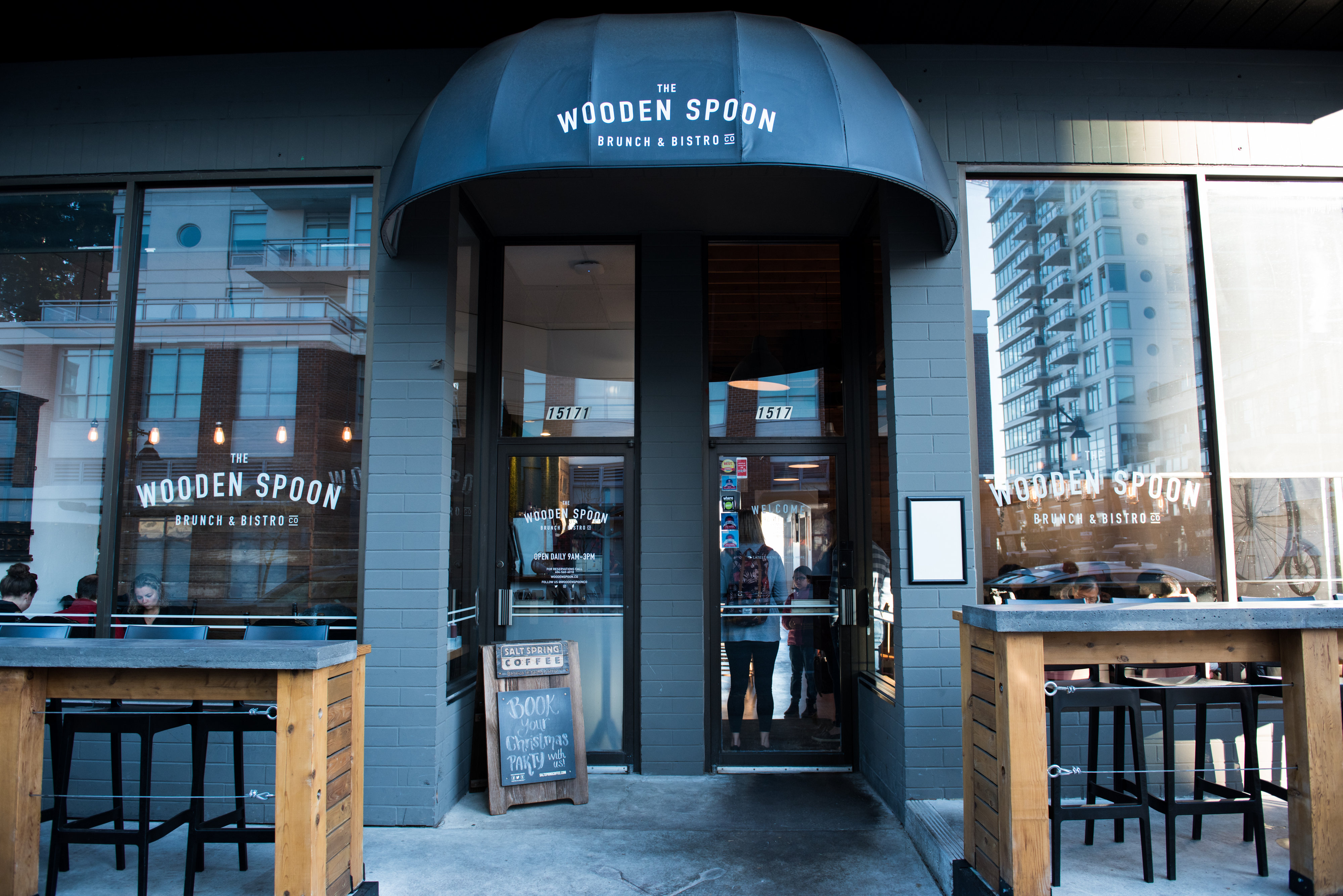 The Wooden Spoon Co. is a hip brunch and bistro with character, located in the heart of uptown White Rock. Their food philosophy is focused on fresh, house-made dishes made from locally sourced ingredients. This isn't your typical brunch fare! Favourites include Nana's House French Toast (stuffed french toast made with thick-sliced brioche a sweet coconut milk egg wash and stuffed with Nutella and bananas) and the Wooden Spoon Poutine (fries, bbq pulled pork, cheese curds, home-style gravy, crispy jalapenos, two sunny-side-up eggs and salsa). And they're transforming those ingredients into stellar dishes that keep regulars coming back for more and turn first time diners into regulars! With a fun kids menu and a play area in the back, this quirky and fun brunch spot is suitable for kids of any age.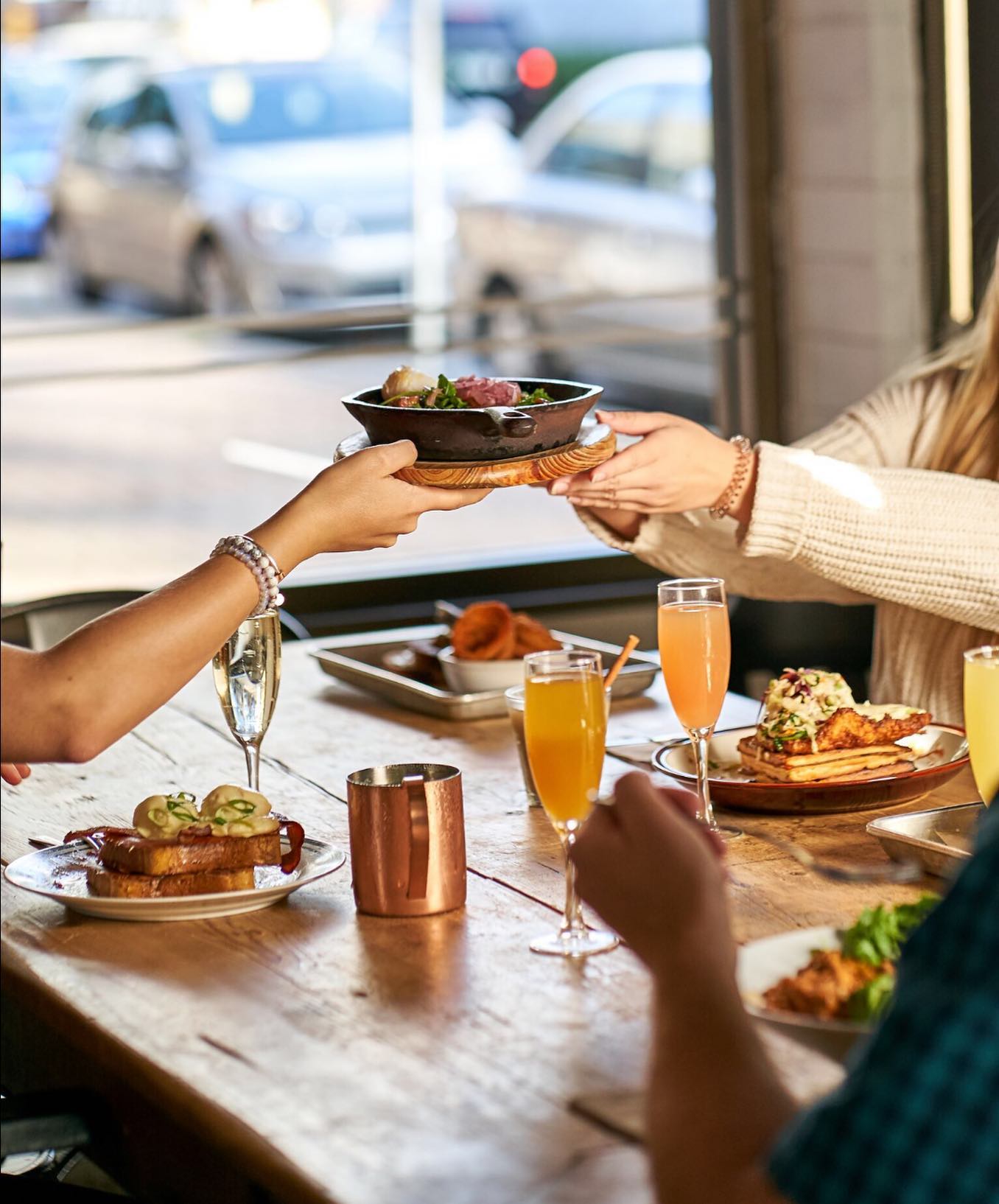 We reached out to Graham Racich, General Manager of the Wooden Spoon Co. to find out more about what makes the bistro such a special part of the White Rock community!
EWR –  How long has the Wooden Spoon Co. been a part of the White Rock community?
GR – We have been here since 2014 as the Wooden Spoon, but the roots go back further.
EWR – What made you decide to open a restaurant in White Rock?
GR – One of the Partners families owned property in White Rock and we thought White Rock was the perfect community to try our pilot project.
EWR – Tell us about The Wooden Spoon. What type of food and atmosphere can diners expect? Do you do special events that you want readers to know about?
GR – We are a Canadian comfort bistro, focusing on brunch. We have the best happy hour from Monday to Friday between 9:00 am and 10:00 am, where we offer our Benny's, Farmhouse Breakfast or Famous Sweet & Salty (thick-cut french toast topped with double-smoked bacon, aged cheddar, two poached eggs, hollandaise & maple syrup) –  for $7.99. We also open for private functions and events in the evening, and on the last Friday of every month, we host a pop-up dinner event with changing themes. (Follow The Wooden Spoon Co. on Instagram or Facebook to get updates about their awesome pop-up dinners)
EWR – We'd love to know how it all began! Where did your love of food originate from and how was it fostered?
GR – The kitchen is the heart of a home and food brings family and friends together. While growing up, the smells, sights and sounds from our kitchen during big family dinners or even a quick weekday pizza night always captivated. It's amazing how quickly you can forget about the problems of the day when you see someone's face light up after trying a sauce that has been cooking for 6 hours!
EWR –  What were your favourite childhood dishes growing up?
GR – Breakfast: French toast with cinnamon & sugar. Lunch: Grilled cheese sandwich with a glass of milk (the milk has now been substituted for a bowl of tomato soup). Dinner: Pasta and meatballs … a big plate of pasta and meatballs.
EWR – How do you feel about White Rock's culinary scene?
GR – It's great to have the diversity of restaurants we have. And now to have a couple of local breweries as well … it's amazing!
EWR – What tips would you give an aspiring chef or a small business owner?
GR – Stick to your guns and stay focused. If you love what you do it doesn't feel like work.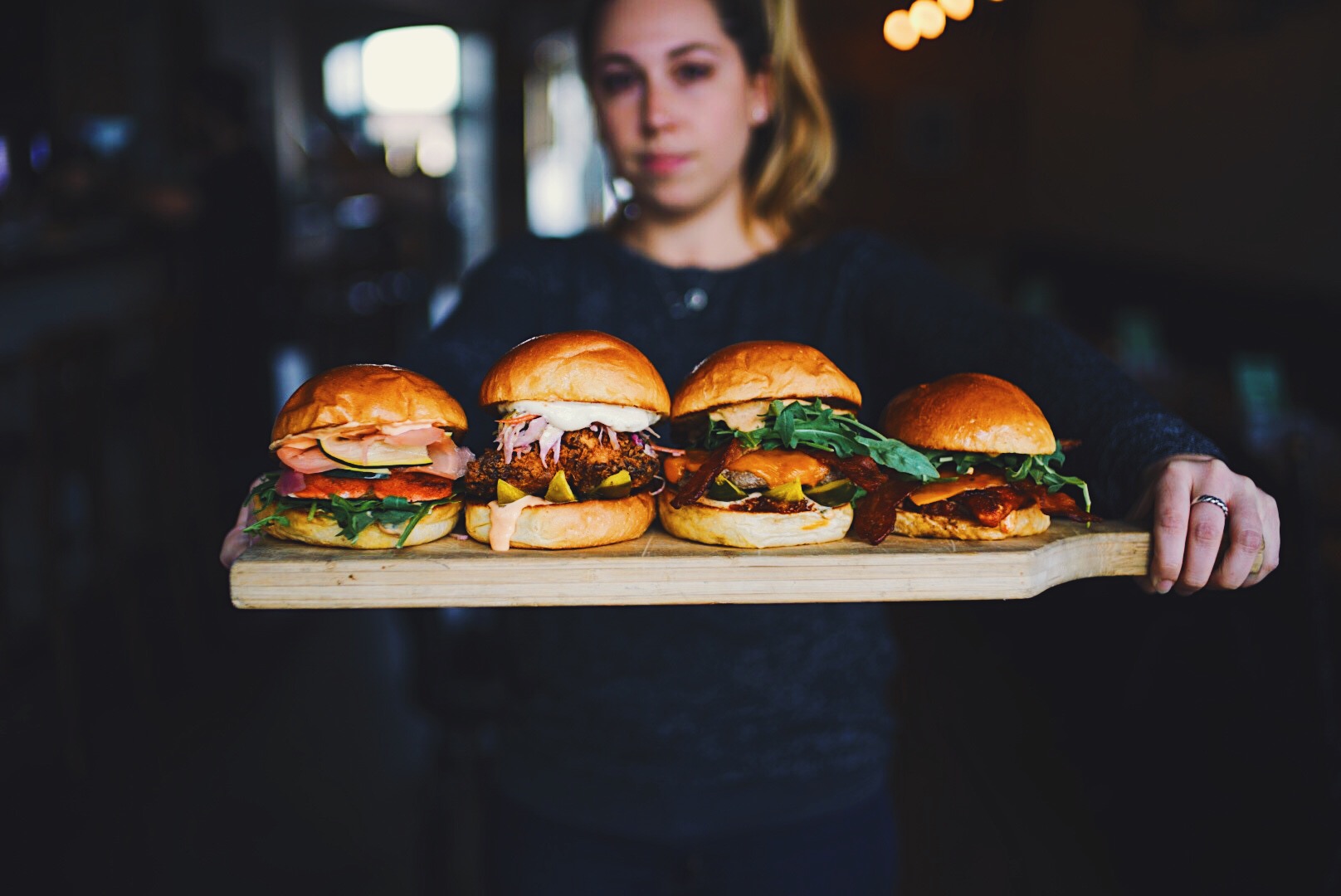 EWR – Besides cooking do you have any hobbies that you're passionate about?
GR – Woodworking and carving. There are a number of spoons that I carved as bill holders around White Rock. (Perhaps a clue to the origin of the bistro's name!?)
Visit The Wooden Spoon Co. daily from 9 am – 3 pm. They don't take reservations, but if there isn't a table available when you arrive, they are happy to put your name on a priority waitlist.
15171 Russell Avenue
Phone: 1-604-560-6018
Email: info@woodenspoon.co