Everyone's Canadian on Canada Day! And what better way to celebrate Canada's birthday than at the beach? On July 1, head to West Beach (Bayview Park and Memorial Park) for an all day long party!  The waterfront will be alive with entertainers, live music, vendors, kids activities, food trucks and fireworks! Presented by Amica White Rock, Canada Day by the Bay kicks off at 10am and wraps up with a spectacular fireworks show over the bay at 10:15pm.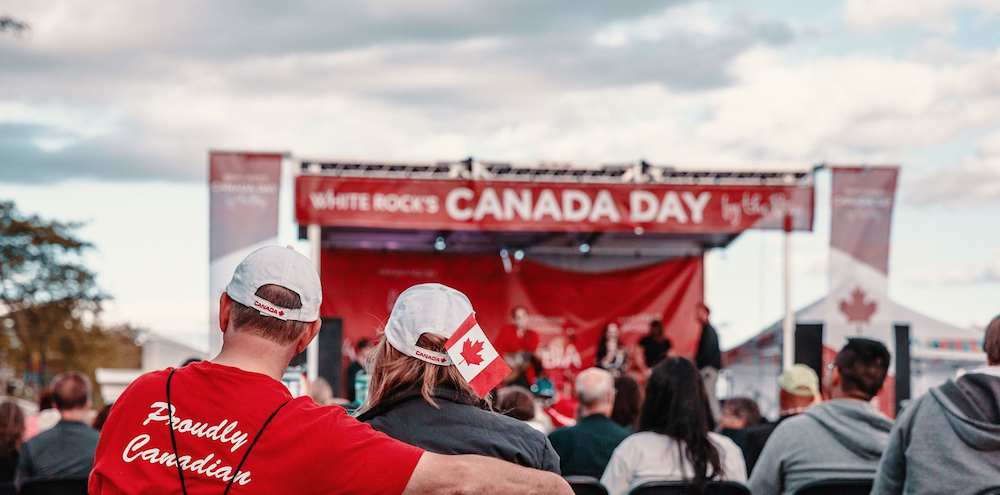 Here's a quick outline of what's happening when:
10 am – 4 pm Vendors along Promenade
10 am – 4 pm Kids Zone Face Painting and Balloon Twisting with Korki the Clown
11 am – 3 pm White Rock Firefighters Charity Association BBQ
1 pm Official Ceremony & Reaffirmation of Canadian Citizenship Ceremony, including Cake Cutting
10:15 pm Fireworks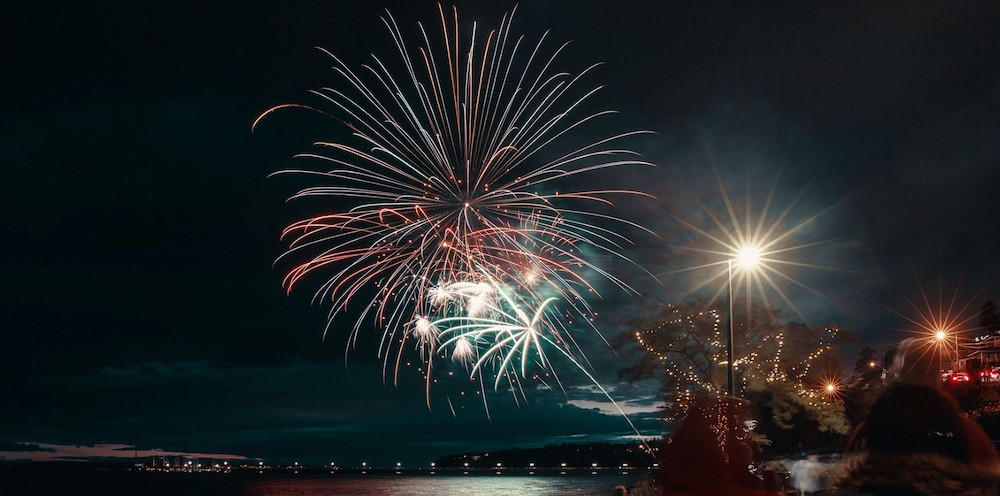 With two entertainment stages, there will be performances to suit everyone's musical tastes!
Budget Blinds Main Stage Lineup:
12 pm – Grupo Asi-Somos
1 pm – Opening Ceremonies
1:30 pm – Victoria Anthony
2:30 pm – DerbyTown
3:30 pm – Alexis Lynn
4:30 pm – Richard Tichelman
5:30 pm – Groove Terminal
7 pm – 4 Quarter Band
8 pm – daysormay
9 pm – Lovecoast
Kid Zone Stage Lineup:
11 am – Music With Marnie
12 pm – XBa School of Dance
1 pm – PJ Talbot and his Rock Camp Bands
2 pm – Golden Glory Fitness & Martial Arts Academy
3 pm – Duniya Dance Academy

Pro Tips:
For the best spot to view the fireworks, stake out a piece of grass, or beach, near the white rock.
Go early and participate in all the free activities White Rock has to offer this Canada Day!
Pack water and sunscreen … the forecast is calling for sun!
Share all your photos on social media and tag #ExploreWhiteRock! We'll share our favourites!
Photo Credits: City of White Rock