Everyone's Canadian on Canada Day! And what better way to celebrate Canada's birthday than at the beach? On July 1, head to West Beach (Memorial Park) for an all-day long party!  The waterfront will be alive with entertainers, live music, local artisans and family-friendly beach activities.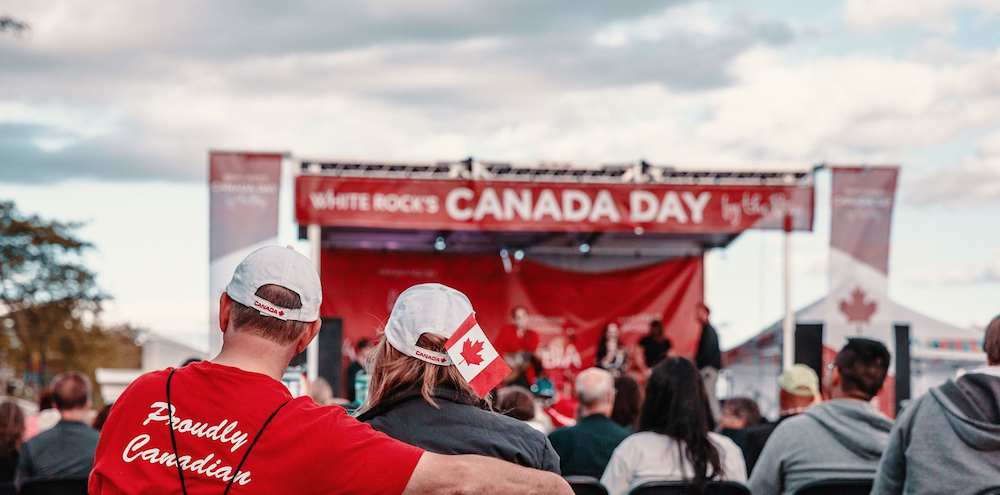 Opening ceremonies for Canada Day by the Bay take place at 12 pm (noon) with City of White Rock Mayor Darryl Walker and Chief Harley Chappell from Semiahmoo First Nation welcoming everyone to White Rock and White Rock's favourite pop star, Richard Tichelman will lead the crowd in the signing of "O Canada". Be sure to take a stroll along the White Rock Promenade (10 am – 4 pm) and check out the local artisans who will have their booths set up for shopping, and grab lunch at the White Rock Fire Rescue charity BBQ.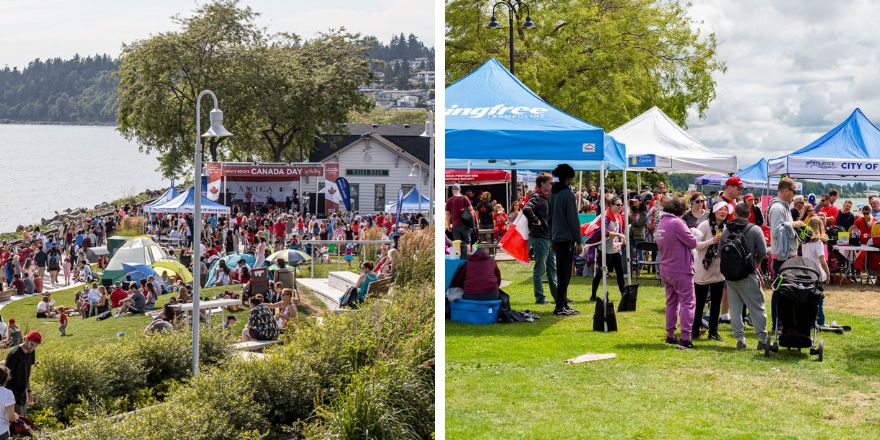 This year's headlining performers are  Soundtrack Canada. The group blends unique vocals and acoustic arrangements on some of Canada's biggest hit songs – from Gordon Lightfoot and Sarah McLachlan to Bryan Adams, Fiest and Shania Twain. And the stage will be rocking all day long with entertainment from:
Marlin Ramazzini Band, Juno Award nominee and "one of the most versatile

 

and accomplished Latin singers on the West Coast, with a warm and sensuous voice that can tease out the essence of any song."
Harris & Debray – "Foot stompin', guitar pickin', both singin' fun with vintage blues, roots music and new originals."
Sweet Pan – "… all about Canadians playing the steel drum, 'pan', the only acoustic musical invention of the 20th century, & clearly a major Caribbean contribution to world culture."
Karima Essa – "A three-time Canadian National Dance champion, Karima Essa is Vancouver's very own Bollywood star. An incredibly charismatic and passionate performer, choreographer and instructor, she has used her one-of-a-kind Bollywood talent to entertain diverse audiences at festivals, theatres and in schools across Canada. "
Richard Tichelman – "The first thing that grabs you is the voice., Soulful, rich, and indifferent to gravity, it soars over melodic, detailed pop that's unlike anything you've heard before but something you instantly want to hear again."
Yaroslava and Co
Please note that there will NOT be a fireworks display this year.