If there's one thing that heralds the start of the holiday season it is the first Christmas craft market, and the annual market at the White Rock Museum is a favourite! However, this year, due to the ongoing pandemic, craft fairs and markets are not permitted to go ahead, as usual. Instead of cancelling the entire event, the folks at the museum did a little thinking and decided to host a Seasonal Pop-Up Event.
This delightful Christmas craft pop-up shop started on November 13 and will run until December 20 with an exclusive list of well known local artists and craftspeople setting up inside the museum shop. There will be exciting new vendors each week, so if there's an artist on the list that you want to purchase from, be sure to visit during their week!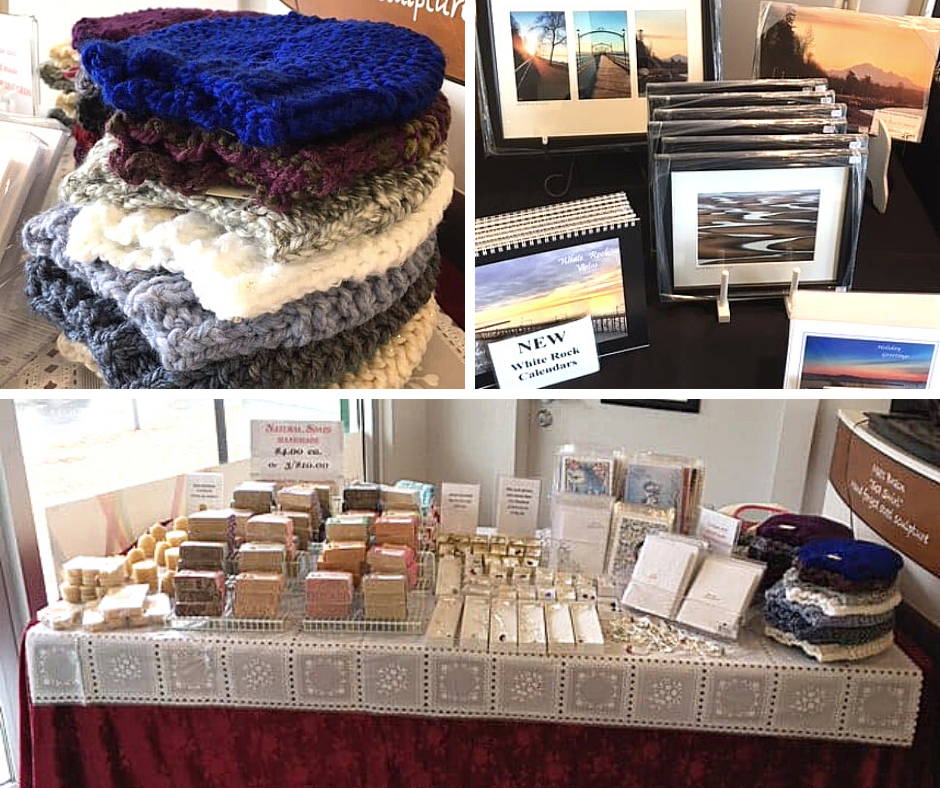 With items ranging from exquisitely made jewellery and cosy knitwear to hand-crafted soaps and beautiful artworks, you are sure to find something for everyone on your list.
The schedule of vendors participating in the Seasonal Event is as follows:
November 13-19
Glass Pumpkin Jewellery & Fashion Accessories
Seraphina Soaps
Marilyn Trenchard Photography
November 20-26
Mama Chasse
Knitwear by Zuzana
November 27- December 4
Turnings by Winch
Just Beachy
December 4-10
Loving the Bling
Seraphina Soaps
December 11-20
Sue's Scrumptious Cookies
Wander Natural Products
Artistic Creation's by Trudi Campen
___
The White Rock Museum & Archives is located at 14970 Marine Drive, and the Museum Shop is open Tuesday to Sunday from 12 to 4 pm.
Please note that the galleries are currently closed as they prepare for the installation of the next exhibit, which will open early February. The Children's Gallery remains closed due to safety restrictions imposed by the COVID-19 pandemic. As the Museum Shop has a capacity limit of 3 guests, additional visitors will be asked to wait outside until space becomes available. Mask wearing is strongly encouraged and all frontline staff will be wearing masks.