The holidays can be a stressful time, so why not give yourself a break and let someone else do the cooking? White Rock's restaurants want to make sure that your holiday feast hits the mark without any of the stress of slaving in the kitchen! With delicious menus including all of the fixings, and options for dine-in or take-out, this year's dinner might just be the most relaxing yet!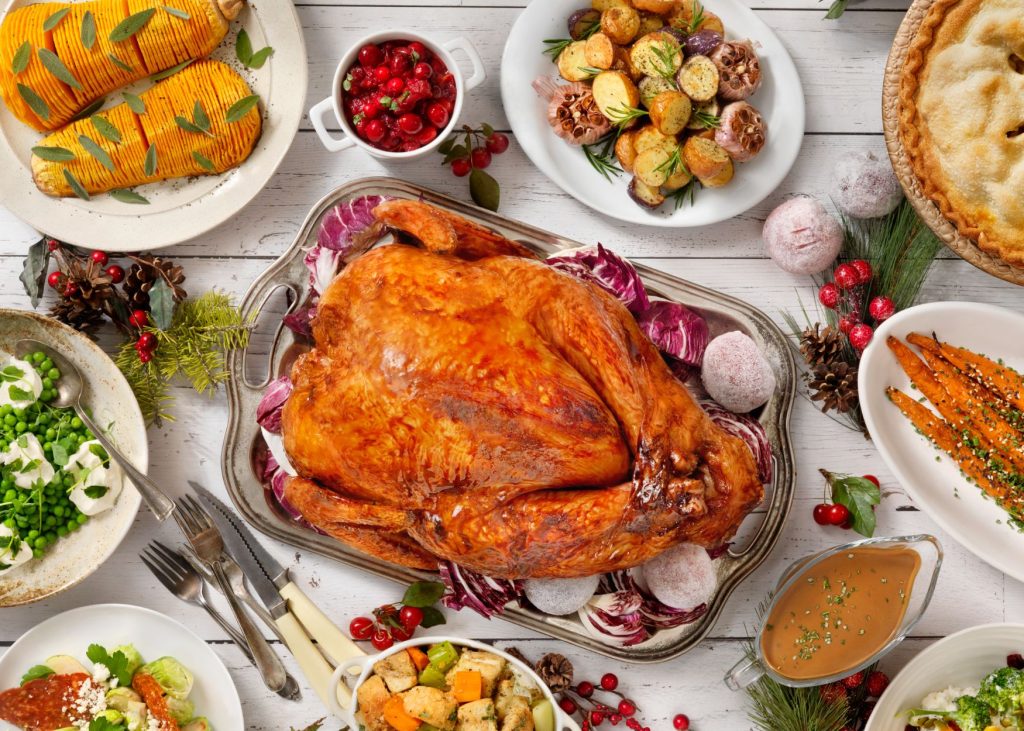 Hillcrest Bakery & Deli have been taking care of Christmas Dinner for White Rock locals for the past 10+ years. Their homestyle turkey dinners are made lovingly from scratch and include all of the fixings – roast turkey, mashed potato, stuffing, veggies, gravy, cranberry sauce, and your choice of a butter tart or a mincemeat tart! Portions are generous, and there will definitely be leftovers. Dinner is $27.99 per person and can be picked up or delivered from December 22 to 24. Be sure to order early as they always sell out! (15231 Thrift Avenue)
This Christmas, Jan's is offering their gluten-free, 3-course roast turkey dinner for pick-up on December 24. For starters is the house salad with honey balsamic dressing, followed by a roast turkey breast, buttermilk mashed potatoes, Jan's signature stuffing, sauteed seasonal vegetables, orange cranberry sauce and lots of mouthwatering turkey gravy. For dessert enjoy gingerbread cheesecake.  Dinner is available hot and ready to eat, or chilled with instructions for reheating. Order by phone: 604.531.5444 or send an email to orders@jansonthebeach.ca. (14989 Marine Drive)
Gather your friends and family and head to the Boathouse White Rock this year for Christmas Eve, or Christmas Day dinner.  Their delicious 3-course meal features traditional holiday favourites and some Boathouse classics. Keep it traditional with a turkey plate with all the trimmings, or get a little fancy with a Sirloin & Lobster Thermidor or Braised Lamb Shank. And for dessert choose from a Mocha Ice Cream Pie, Creme Brulee or Chocolate Lava Cake. Dinner is available from 4 – 8 pm on Christmas Eve and from 2 to 8 pm on Christmas Day. Reservations are strongly recommended. (14935 Marine Drive)
Let the folks at Laura's Coffee Corner take care of dinner this Christmas! Not only are they a long-time local's favourite coffee shop, but they also whip up a mean turkey dinner. For just $25 enjoy traditional roast turkey, stuffing, roast potatoes, seasonal roasted vegetables, gravy and cranberry sauce! Technically there's enough food to feed two, but we hear that it's so delicious you may not want to share! Orders are being accepted until December 17. Please call 604-538-6600 to place your order.
Is Christmas breakfast more your style? Allora! Pasta & Wine has brought back its annual Christmas Breakfast Take & Bake. The menu includes a breakfast casserole of Italian sausage, eggs, cheese and potatoes, soft and sticky cinnamon buns with pistachio cream cheese frosting and a fruit & yogurt parfait. Add a Mimosa Kit, because it's Christmas, and you may as well throw some extra cinnamon buns in there … you're going to want them! And, to save you some work at dinner, they also have an a la carte menu featuring Rosemary Sea Salt Focaccia, a Fonduta Kit (feeds 2-3) and negroni kits. The Take & Bake is $60 and it feeds four. Order by December 19 for pick up on December 23.
Shake up your Christmas Eve dinner tradition and put a Mexican twist on the festivities with the Enchilada Take & Bake from Primos Mexican Grill. Choose from chicken, beef or veggie enchiladas, Spanish rice and refried beans! Get your orders in for pick up on December 24. Quantities are limited and don't forget to add fresh chips and salsa to your order!  Text 604-825-6670 or email primosmexicangrill@gmail.com to place your order