While Christmas may look different this year for most of us, White Rock's restaurants want to make sure that your holiday feast hits the mark without any of the stress of slaving in the kitchen! With delicious menus including all of the fixings, plus dessert and wine, this year's dinner might just be the most relaxing yet!
Here is a selection of restaurants in town with Christmas dinner take out options: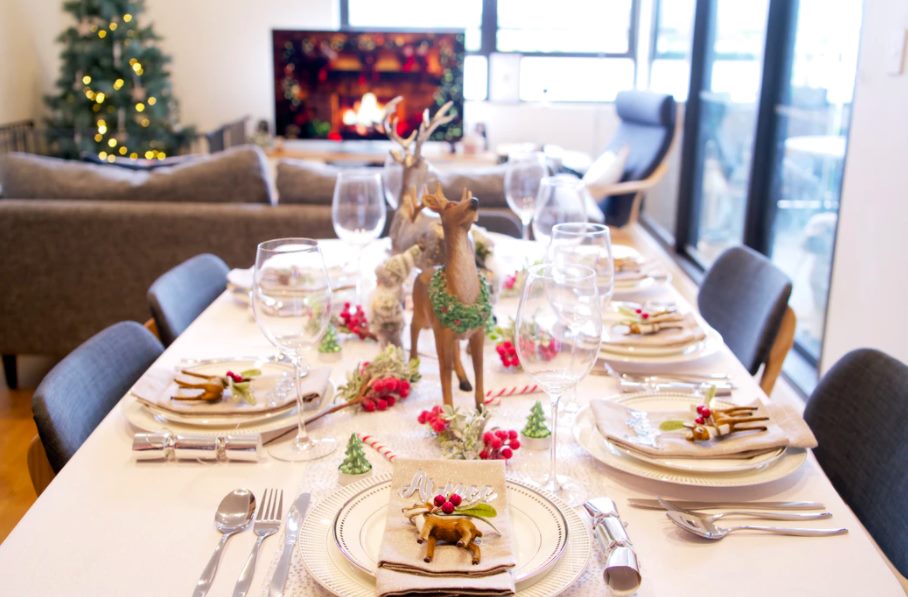 Sourced from Hillcrest Bakery & Deli
Hillcrest Bakery & Deli have been taking care of Christmas Dinner for White Rock locals for the past 10 years. Their homestyle turkey dinners are made lovingly from scratch and include all of the fixings – turkey, mashed potato, stuffing, veggies, gravy, cranberry sauce, and your choice of a butter tart or a mincemeat tart! Portions are generous, and there will definitely be leftovers. Available as dinner for 1 ($25) or for 2 ($45), and free delivery is available within 10km of the bakery. Pre-order by December 18 for pick up on December 23 or 24.
---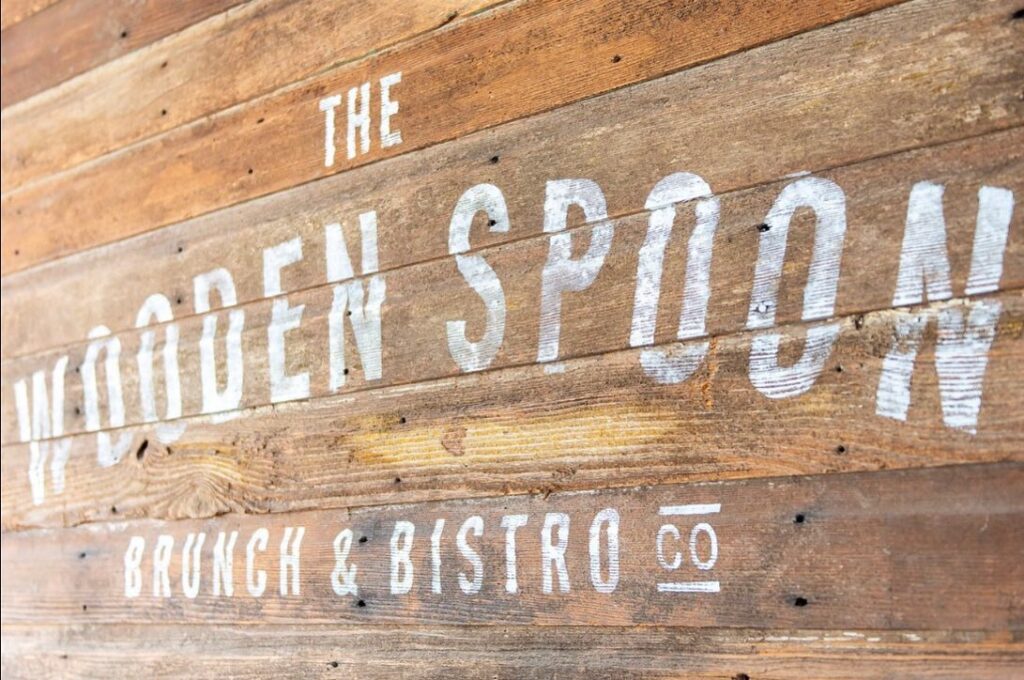 Sourced from The Wooden Spoon Co.
The Wooden Spoon Co. are preparing a holiday feast to be taken home and enjoyed by December 26. It has all the Christmas comfort food that you would expect and directions on how to prepare the meal, so you can still claim you did all the cooking! Christmas dinner by The Wooden Spoon includes a house-brined turkey roll, pumpkin seed & cranberry stuffing, sumac & saffron spiced turkey gravy, roasted harissa cauliflower, brussel sprout aglio e olio, carrot & turnip mash and a quinoa and butternut squash salad! Dinner is available to serve 2, 4 or 6 guests and ranges in cost from $79 to $199. Order by December 18 for pick up on December 23 or 24.
---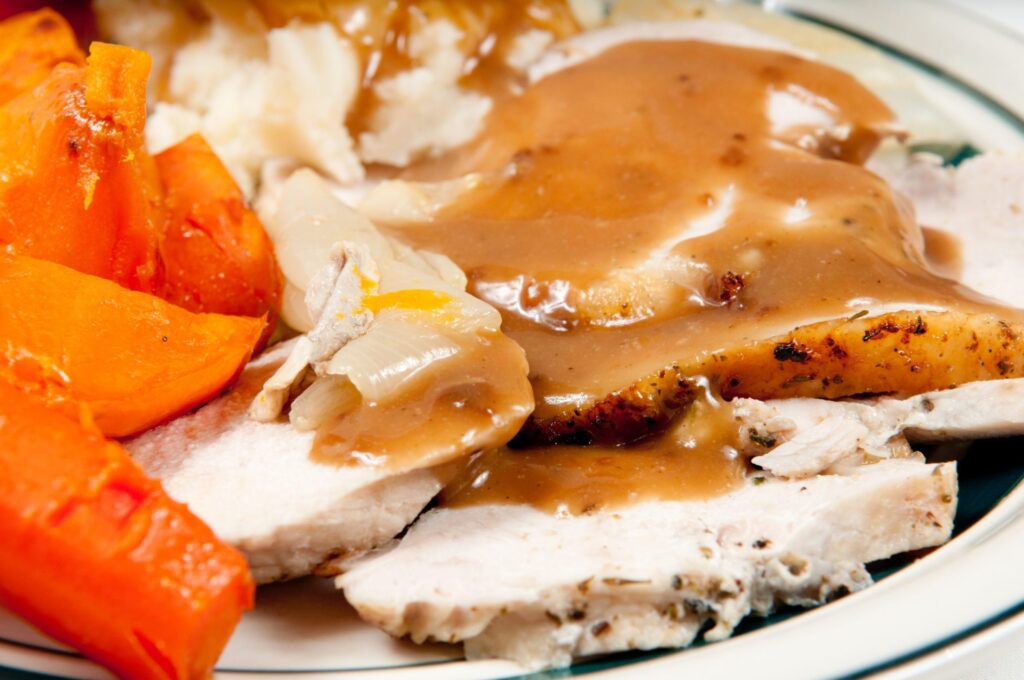 Sourced from Jan's on the Beach
This Christmas Jan's is offering their 3-course roast turkey dinner for pick-up on December 24. For starters is the house salad with appllie cider vinagrette, followed by a roast turkey breast, bread & butter stuffing (gluten free is available), buttermilk mashed potatoes, sauteed seasonal vegetables, orange cranberry sauce and lots of mouthwatering turkey gravy. For dessert enjoy individual cinnamon swirl cheesecakes with a gingerbread crust. And for extra cheer, add a "growler" of Jan's own house-made eggnog, rum not included! Dinner is available hot and ready to eat, or chilled with instructions for reheating. Order by December 18.
---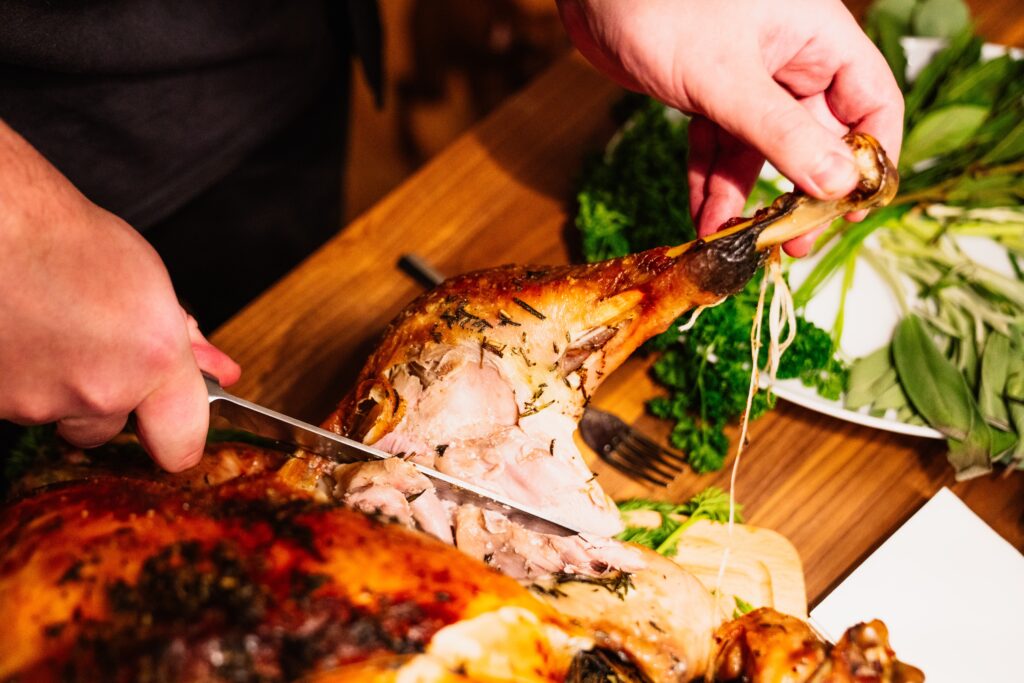 Made fresh from scratch and ready to bake at home, the Washington Avenue Grill is offering a full turkey dinner with all the fixings. All you need to do is re-heat and serve! For $26.99 per person, enjoy a roasted boneless breast and thigh, sage roasted potatoes, herb stuffing, maple glazed carrots, bacon balsamic glazed Brussel sprouts, roasted garlic thyme gravy, and cranberry sauce. Pre-order via their website for pick up on December 22 or 23.
---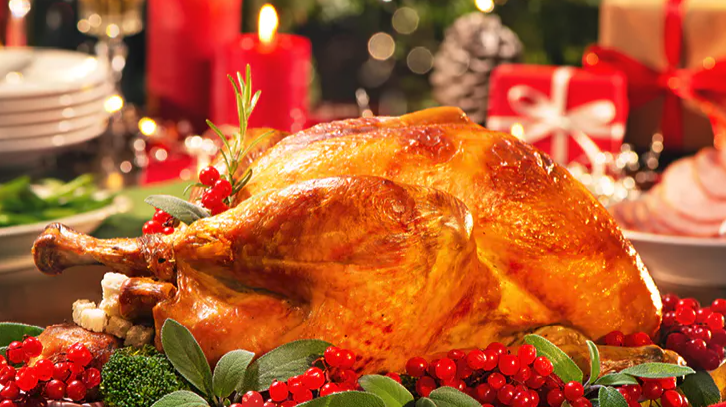 Sourced from Boathouse Restaurants
The Boathouse White Rock's Christmas Family Packs are prepared and ready to serve. These delicious to-go packs include sliced turkey, roasted garlic mashed potatoes, cranberry sage stuffing, roasted autumn vegetables, cranberry sauce, turkey gravy, dinner rolls and your choice of pumpkin or pecan pie. The pack is $175, and feeds a family of 6. Pre-order before December 18 for pick up on December 24 or 25.
If you'd rather dine in, the Boathouse is offering a special 3-course Christmas dinner menu available on December 24 & 25 from 4 – 8 pm only. Choose from 6 different mouthwatering entrees including sirloin and lobster thermidor, braised lamb or a roasted turkey plate. Reservations strongly recommended.
---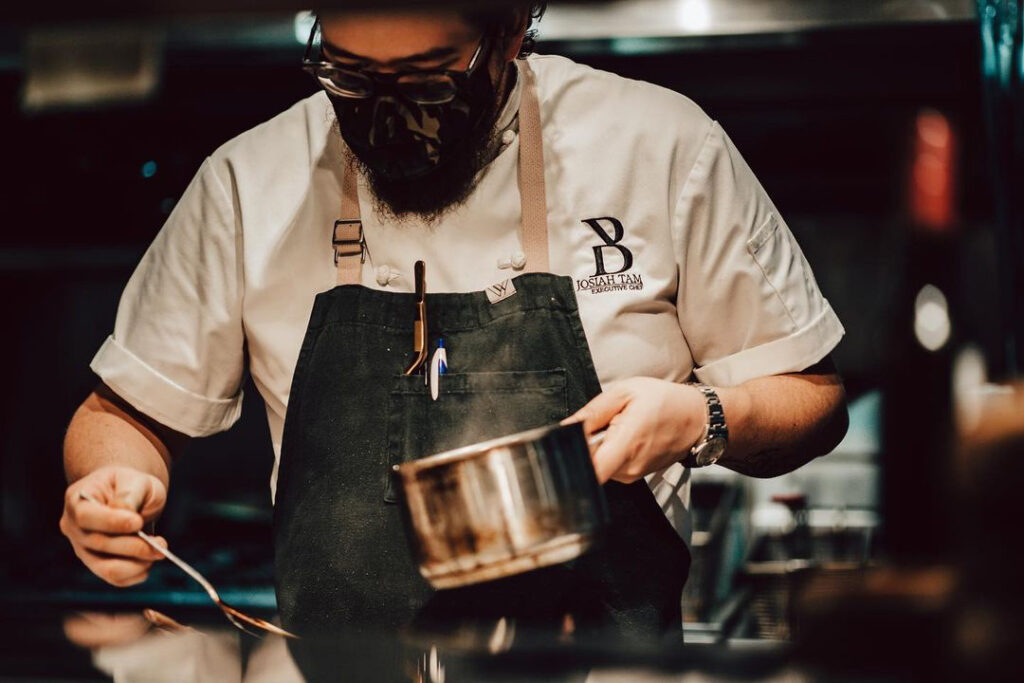 Sourced from Barrique Kitchen + Wine Bar
Is Christmas breakfast more your thing? Why not leave the cooking to the chef at Barrique this Christmas and enjoy a relaxing morning. They've got breakfast for the family covered, whether you celebrate on the 24th or 25th. Pick up this pre-cooked breakfast for 4 on the 23rd and follow the simple reheating instructions. Breakfast serves 4 people and includes a Spinach & Goat Cheese Quiche, Barrique Bacon, Berry Scones with whipped lemon butter and Fruit & Yogurt Parfait with Spiced Meusli! And you're going to want to add the optional mimosa kit! This is a popular one, so be sure to pre-order before all the pick-up spots are gone!
Like you, we're passionate about exploring BC. But now is the time for us to stay local and support local businesses with just your immediate household or bubble. Let's each do our part now, so we can explore BC again, soon. We're all in this together.