There are few pleasures simpler than a perfect doughnut. Yeast doughnuts, cake doughnut, jelly-filled doughnut, fritters (is that really a doughnut?), sprinkle doughnuts, and last, but not least, the doughnut hole.  Everyone has a favourite and some of us have been known (pre-pandemic, of course) to drive great distances to get our fix. Luckily you can find this beloved pastry right here in White Rock, and after trying some (ok all) of the doughnuts we can assure you that will never have to travel for doughnuts again!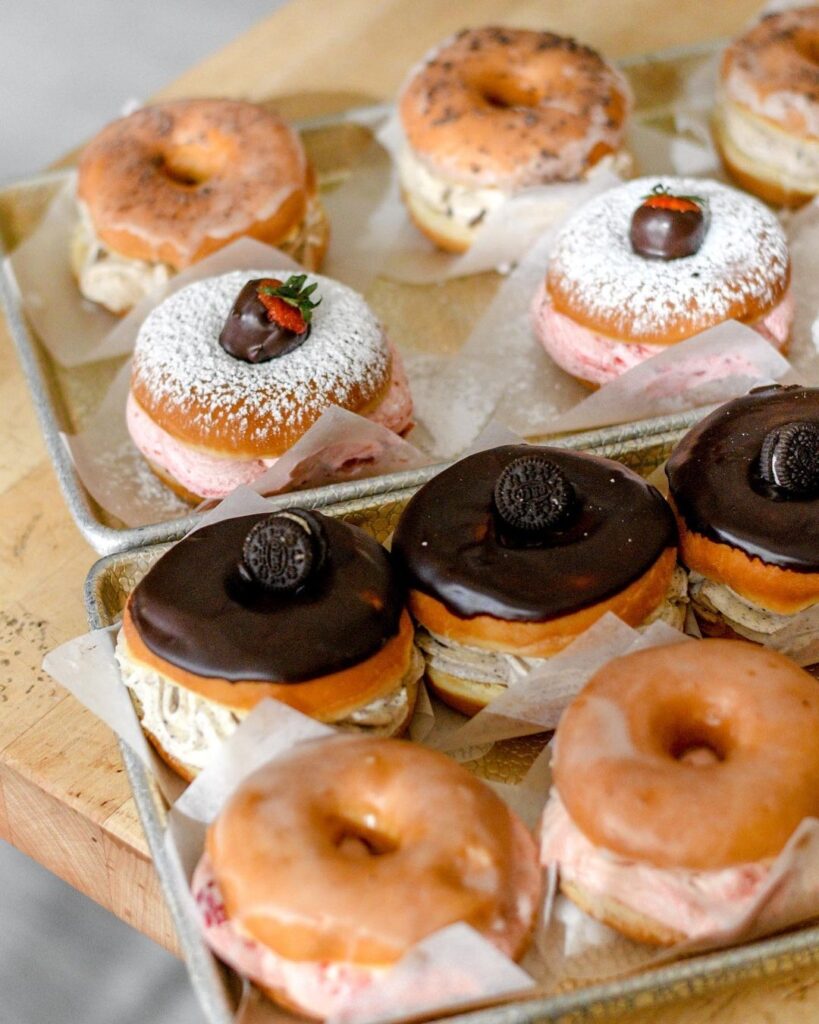 (credit: Hillcrest Bakery & Deli)
Hillcrest Bakery & Deli
15231 Thrift Avenue
Decadent and delicious, Hillcrest offers up a range of classic doughnuts. This is where you're headed when you want a perfect, traditional doughnut.  Choose from crowd favourites like maple walnut, Boston Cream, glazed ring, raspberry jelly, chocolate or vanilla sprinkle, or go crazy and check out their gourmet doughnuts. Split like a sandwich, filled with the most deliciously flavoured cream fillings and covered in toppings, you'll never look at doughnuts the same way again! Doughnuts are available daily in-store, or by pre-order. And watch for select Sundays when they open for doughnut only sales from 10 am – 2 pm.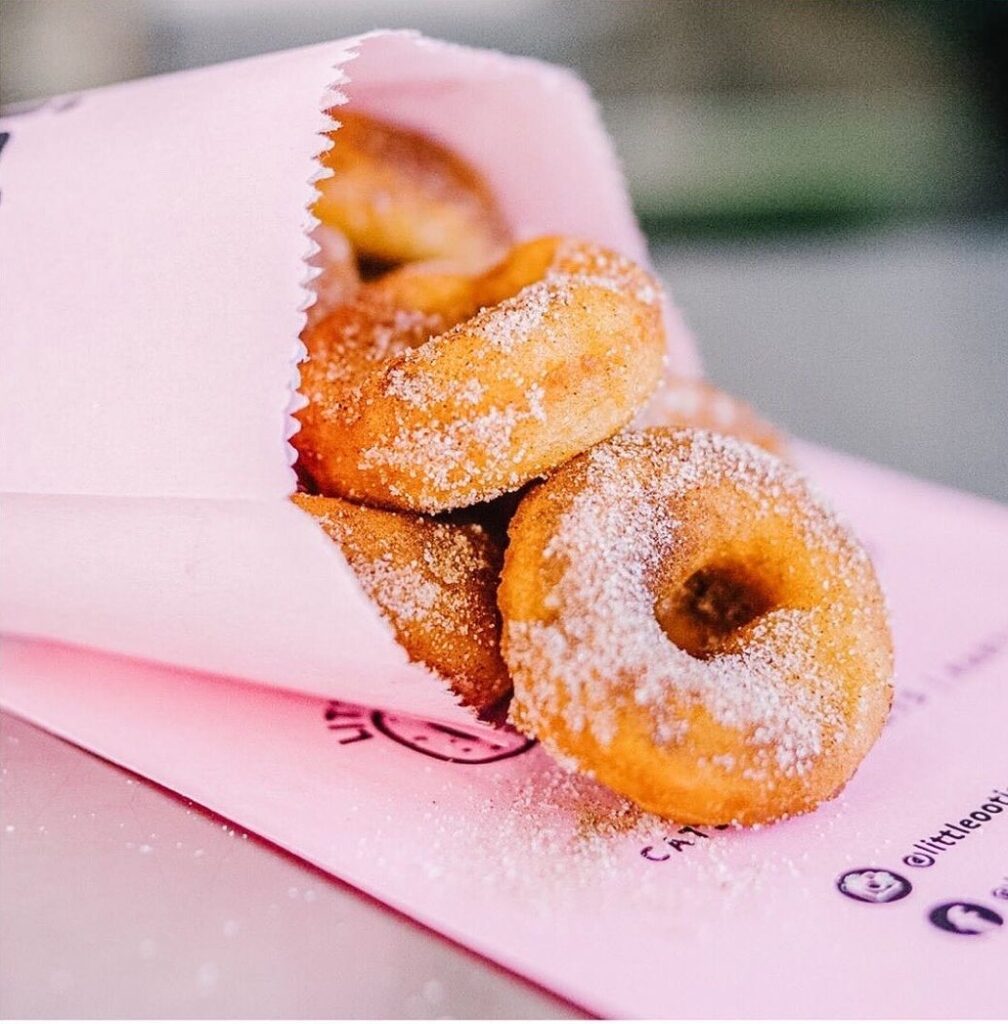 (credit: Little oOties)
Little oOties
Memorial Park
If you've been down to the waterfront over the past couple of years you're certain to have seen the cutest (and pinkest) doughnut cart set up near the museum. Little oOtie's serves up nostalgia in the form of hot fresh mini doughnuts. Served in a pink bag, these little balls of fried dough are dusted in cinnamon sugar and are downright delicious!  Pick up a bag, or two, and head to the beach or take a stroll on the pier.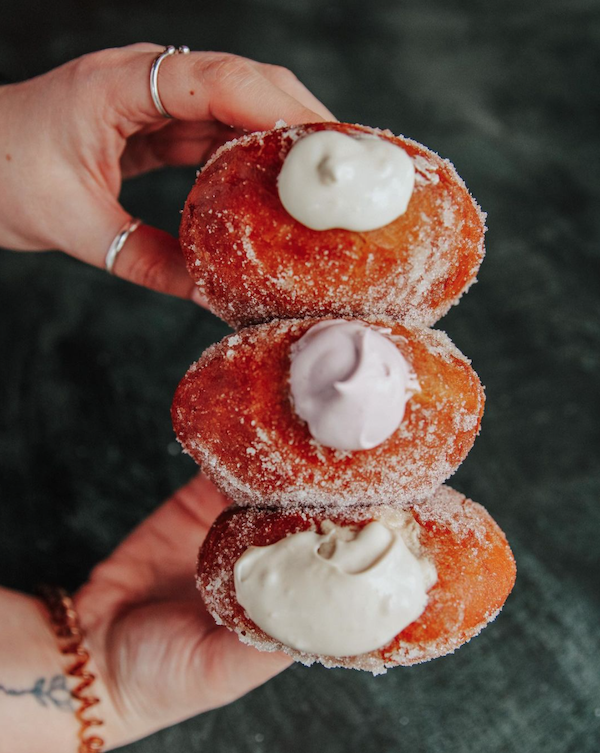 (credit: The Wooden Spoon Co.)
Wooden Spoon
15171 Russell Avenue
When you mix Hawaiian flavours with classic doughnuts, you get malasadas, and they are delicious! Deep-fried, coated in sugar and filled with custard cream in flavours like vanilla, caramel, apple cinnamon, use or pineapple papaya, these little balls of fried goodness are a hot commodity and only available on select weekends.  Watch their social media channels for the inside scoop.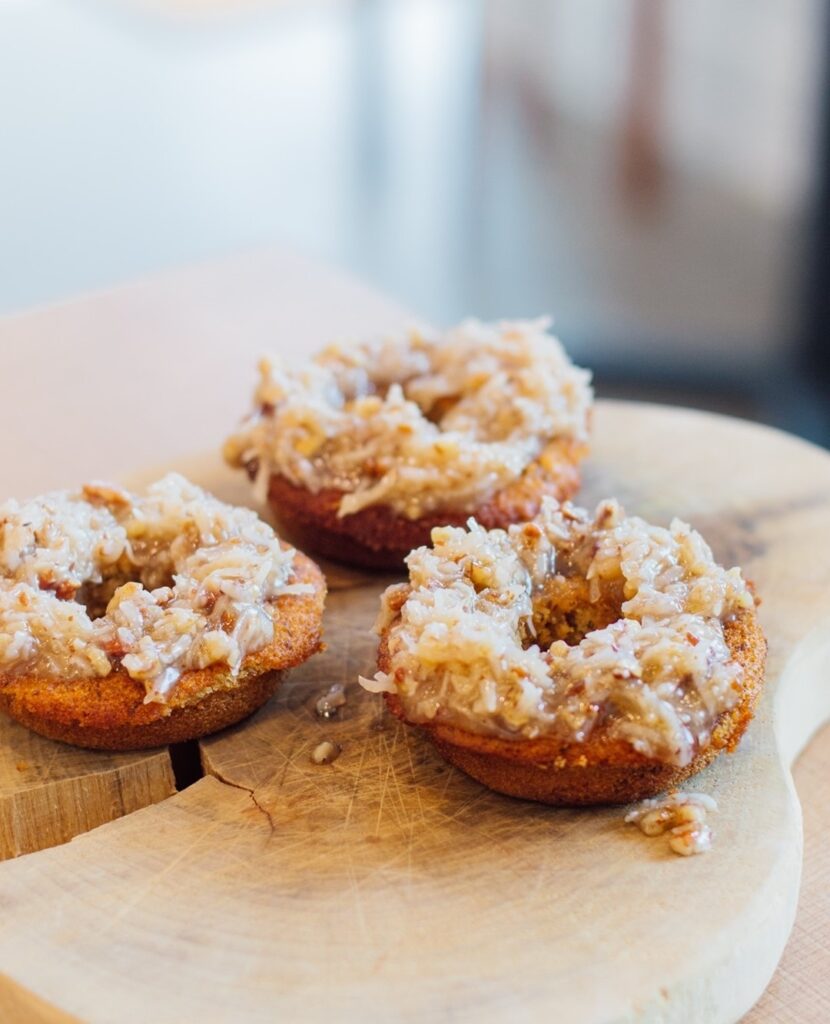 (credit: Grounds & Greens Cafe)
Grounds & Greens Cafe
1369 Johnston Road
A doughnut that is vegan, gluten-free and delicious? It's true and you can find it at Grounds and Greens Cafe in Uptown. Their pear glazed doughnut has a fan base all its own and for good reason. The pears are baked into the doughnut for pear-y goodness in every bite and it's topped with a delicious coconut pecan icing.  Pair it (see what we did there?) with a creamy oat mylk latte or an amazingly creamy whipped coffee and you have a match made in heaven!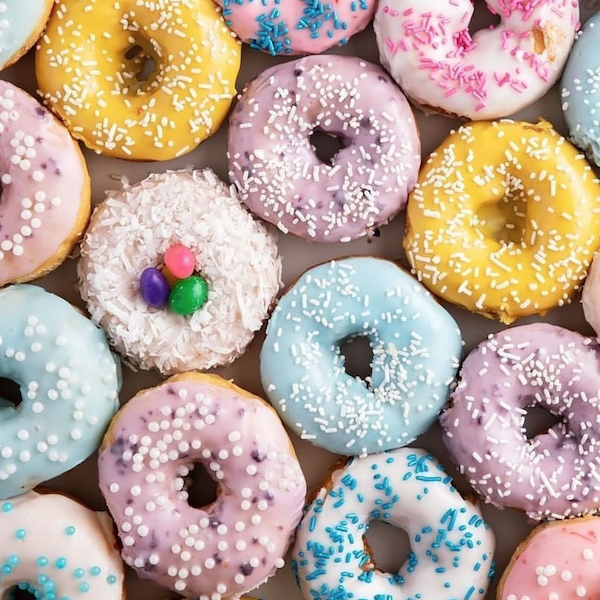 (credit: Marina O's Teahouse)
Marina O's Teahouse
14932 Marine Drive
On the bustling White Rock waterfront, the owners at Marina O's are happily blending bubble teas, pouring coffee and serving up sandwiches and sweet treats. But it's the doughnuts that have people talking!  The doughnuts arrive weekly (ish … it depends on supply from their baker) and as fast as they can put them on display they are swept up by doughnut lovers and whisked out the door! Flavours change weekly, but favourites in past have been Oreo, Boston Creme, S'mores and Brownie Xtreme.  Watch their social media for when the doughnuts are expected and then put your order in, or head down without delay!
Everbean Cafe
106, 15331 16 Avenue
Tucked into the lobby of the busy Hilltop Medical/Abby Lane Health Centre is the bright and always welcoming Everbean Cafe. In addition to the wildly popular pop-up doughnut shops that they host once a month or so, you can also find amazingly delicious vegan and gluten-friendly doughnuts from Gusto Chocolate on their menu. Think Belgian chocolate ganache doughnuts combined with peanut butter, lavender or caramel.
—-
While now is not the time to travel in BC, there's plenty to do safely and responsibly just outside our doors. From parks and attractions to outdoor dining and take out, let's stay local and support local businesses in our communities, with our households or core bubbles.