Robin Hood and the Skytrain of Doom by Dann Wilhelm
Director: Dann Wilhelm
The day before Robin Hood is to marry Maid Marion, the evil Sheriff of Nottingham hatches a scheme that would level Sherwood Forest to make way for a new Skytrain expansion. Robin and his Merry Men, along with the minstrel-fairy Alana Dale, must stop the Sheriff's plan. Will good triumph over evil? And how do The Beatles fit into all of this?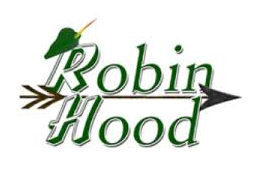 Dates are: December 5th – 29th, 2018
December 7: Opening night gala
Curtain is 7:30 pm for evening performances and 2:30 pm for matinees.
Doors open at 6:30 pm for evenings; 1:30 pm for matinees.
Snacks and drinks available at concession (cash only).
$22 Adults*
$15 Children 12 & Under
*Sorry, no discounted rates for seniors or students or for Season Ticket holders.