Feeling up for some adventure on the waters of White Rock beach? The ocean is your playground! Check out Feral Boardsports at the foot of East Beach.
Feral is a local company that offers rentals, lessons and sales for many different kinds of water sports including paddle boarding, skim boarding, kayaking, kiteboarding, wakeboarding and, for the brave, fly-boarding! They can set you up with the board sport of your choice, and no experience is necessary! Paddle board rentals are $20/hr, kayaks are $25/hr, and skim boards are only $10/2 hrs.
Feral also has feature events that are fun for a special occasion or just trying something new! They offer SUP (stand up paddleboard) yoga, on Wednesday evenings, for a challenging yet relaxing experience on the calm evening water. Feral has their kids camps, a great chance to get the kids out on the beach and learning something new, not to mention exercise! There are even Ladies nights on Thursdays from 6pm to 8pm, when all women get a special rate.
Head down to catch some rad action in the tides this summer for their peak season!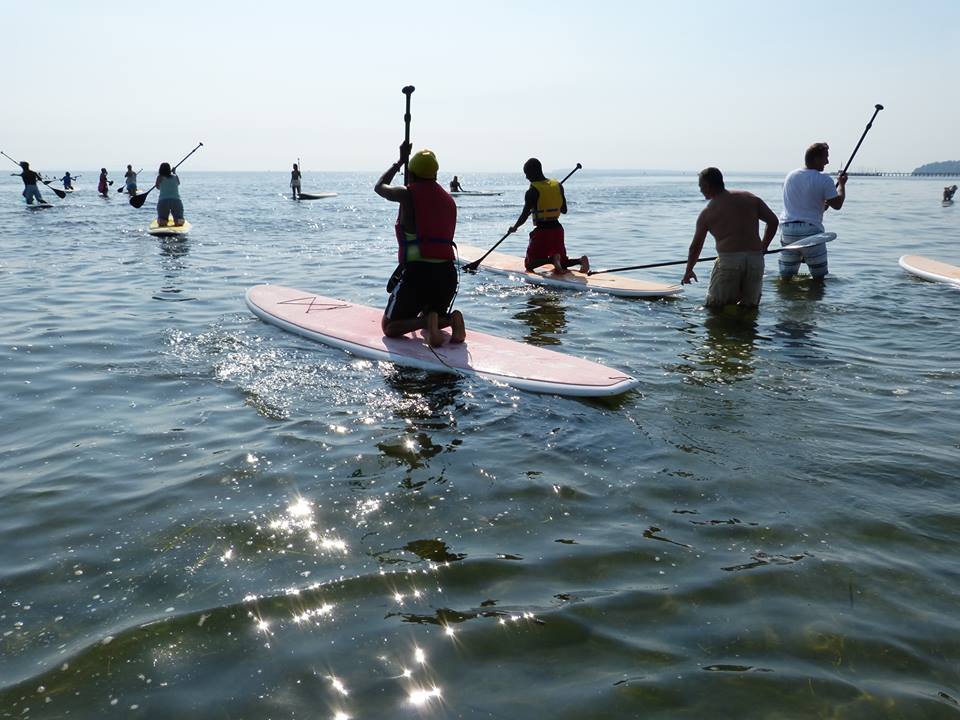 -Maria Lesyk
Feral Board Sports
15626 Marine Drive
778-986-1981
www.Fera1.com