Updated June 2019 – Please note that the the free trolley and shuttle services will NOT be running in 2019. 
We are pleased to announce that the free seasonal trolley and shuttle services have been approved by Translink and will return to White Rock this summer. And this year there are 2 routes making it easier than ever to explore White Rock.
The first route, the Waterfront Shuttle, will travel along Marine Drive between Parker Street and Anderson Street to connect West Beach and East Beach. It will make 3 trips per hour and will run seven days a week, during the afternoon and evening hours from April 1 to September 30.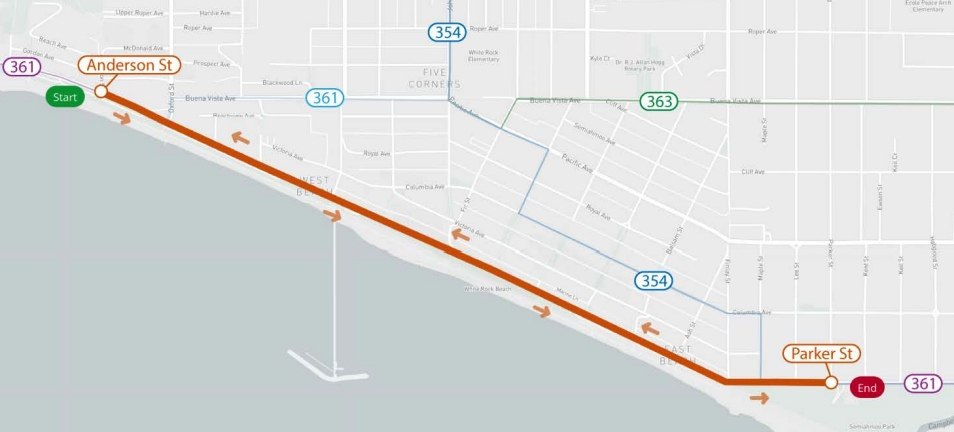 The White Rock Trolley, the second route, will connect the waterfront to the shopping, entertainment and recreation areas. It will run weekends, holidays and select Thursday evenings (to coincide with the always popular Summer Concerts at the Pier series) from May 19 until September 3. The trolley will be able to hold 25 people per trip and will run hourly from 11:30am to 8:30pm on the indicated days.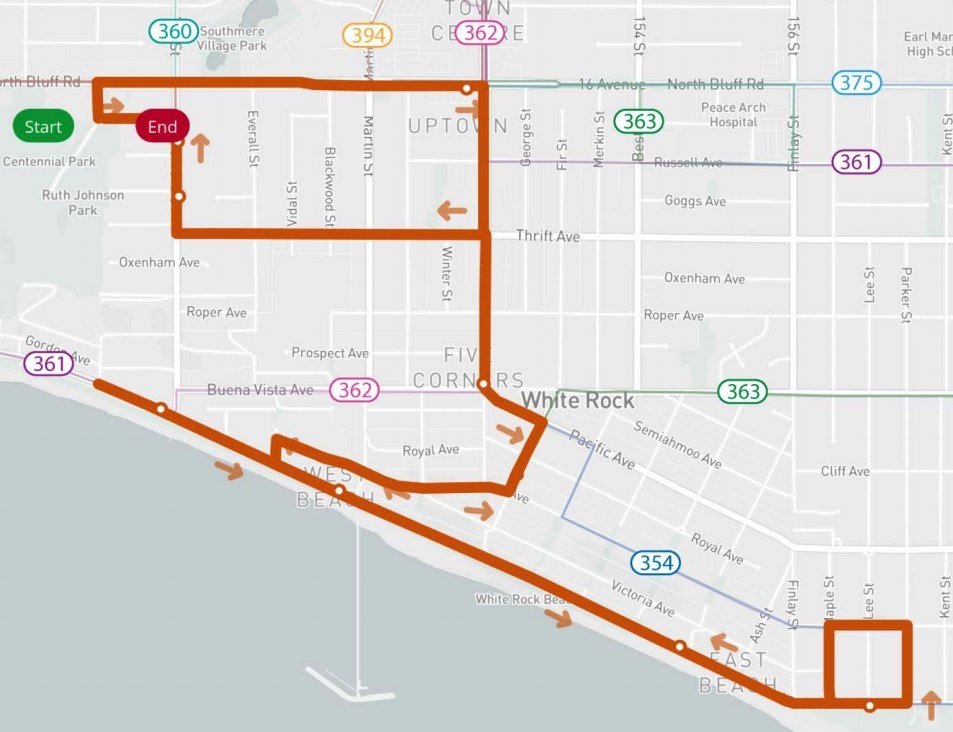 Maps via Translink