Considered by many to be the backbone of the gaming community in Metro Vancouver, White Rock's Grey Haven Hobbies & Games is a destination for locals and visitors!  Despite the ever-present online gaming world, the popularity of tabletop games has exploded in recent years and while the variety of games can be overwhelming, they all share a commonality in that they require people to be together in the same room around a table with friends.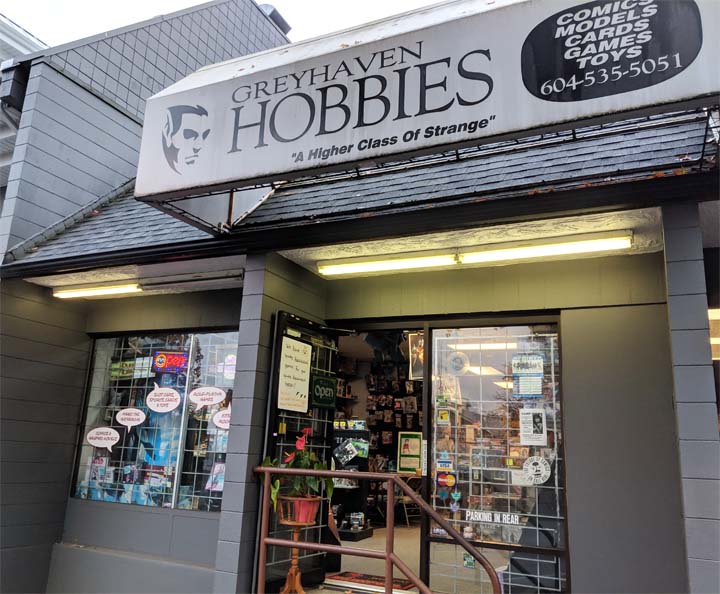 Whether it's classic board games or elaborate role-playing games, you'll find them in this friendly uptown White Rock shop.  And if you're not quite sure what game you're looking for, owner Adam McCormick can help steer you in the right direction. From Dungeons and Dragons and Magic the Gathering to Chess and Snakes & Ladders, you'll find it here. The team at Grey Haven want everyone who wants to, to learn to play, and they recently held a family-friendly Dungeons & Dragons evening where families could stop by the shop and learn, from their "plucky and knowledgeable Dungeon Master", how to build a character and go on a grand adventure.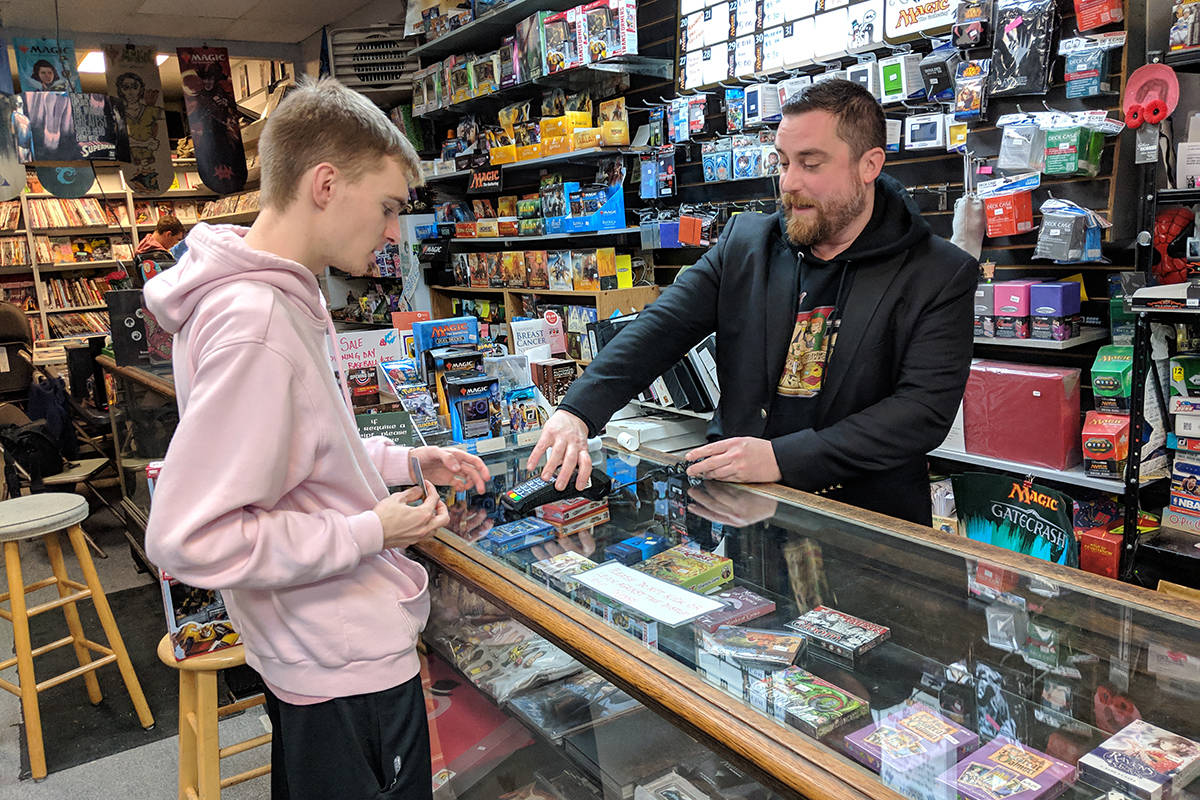 Photo Credit: Aaron Hinks | Peace Arch News
Every week, tabletop game enthusiasts from across the region gather at the shop for weekly game nights.  They do two Magic the Gathering events each week – Friday Night Magic at 7:00 pm and Sunday EDH (if you're in the know, you'll know). They also host Dungeons and Dragons once a month. and every Thursday at 6:00 pm is Board Game night.
As part of our new Spotlight series, we're asking White Rock's tourism businesses to share a little bit about their business and what they love about White Rock.
Explore White Rock (EWR) – How long have you, or your business, been a part of the White Rock community?
Adam McCormick (AM) – 26 years
EWR – Tell us about Grey Haven Hobbies & Games! What kind of atmosphere can guests expect when they visit?
AM – A friendly wee establishment nestled in the sleepy hamlet of White Rock. We specialize in many of your gaming and hobby needs.
EWR – What made you decide to open a business in White Rock?
AM – I grew up in small towns. Twenty-six years ago, White Rock felt like home. Now, in 2020, I can't imagine living or owning a business anywhere else. The people that live and shop here are marvellous.
EWR – How does White Rock inspire you or your business?
AM – I love the closeness of the community. I've made just as many friends here as customers.
EWR – Where are your favourite places to eat in White Rock?
AM – Penang. Yucca Tree. Five Corners Cafe.
EWR – Describe your perfect day in White Rock.
AM – Get up. Take my two boys to White Rock Elementary School. Get to work and start preparing for anyone that may pop in to say "Hi"!
EWR – What's your favourite White Rock event?
AM – The Outdoor Movie Nights.
EWR – Where would we find you on a day off?
AM – Grey Haven Hobbies
EWR – East Beach or West Beach? Why?
AM – East Beach. It's within walking distance. My kids and bulldog love frolicking on the beach there.
Grey Haven Hobbies & Games is located at 1289A Johnston Road.