White Rock's dining scene, to many, is a hot spot for fish & chips and gelato shops, but those "in the know" know that this delightful seaside community has, of late, been flexing its culinary chops, and guests can enjoy dining experiences that rival any downtown restaurant. Fine dining establishments, casual family spots and global cuisine are all on offer in White Rock, and now the city's first exclusively plant-based restaurant has opened and is wowing guests with their elevated, plant-based dishes.
Grounds and Greens Café, owned and operated by former Four Seasons Hotel chefs Ben and Mannel Kilford, opened at the beginning of June and they have hit the ground running with plant-based dishes created with quality and creativity top of mind. With an emphasis on high quality, locally sourced ingredients, the menu features, bowls, breads and bites meant to nourish and sustain your body. Each dish and beverage sports a cheeky name like the Naughty Noods Bowl, a taste explosion of rice noodles in a squash curry sauce with roasted squash, edamame, green onions, pickled shitake, mustard greens & crispy garlic & shallots topped with crispy wontons & quinoa and nut crumble or the Boss Babe, a hot drink (or "boujeebev") made with beet powder, cinnamon, ginger, agave and coconut oil.
Walking into Grounds and Greens, kindness, fun and authenticity are reflected in the decor, the menu and the staff. The space is light, bright and welcoming, perfect for a catch up with friends, or a sit-down meal with the family.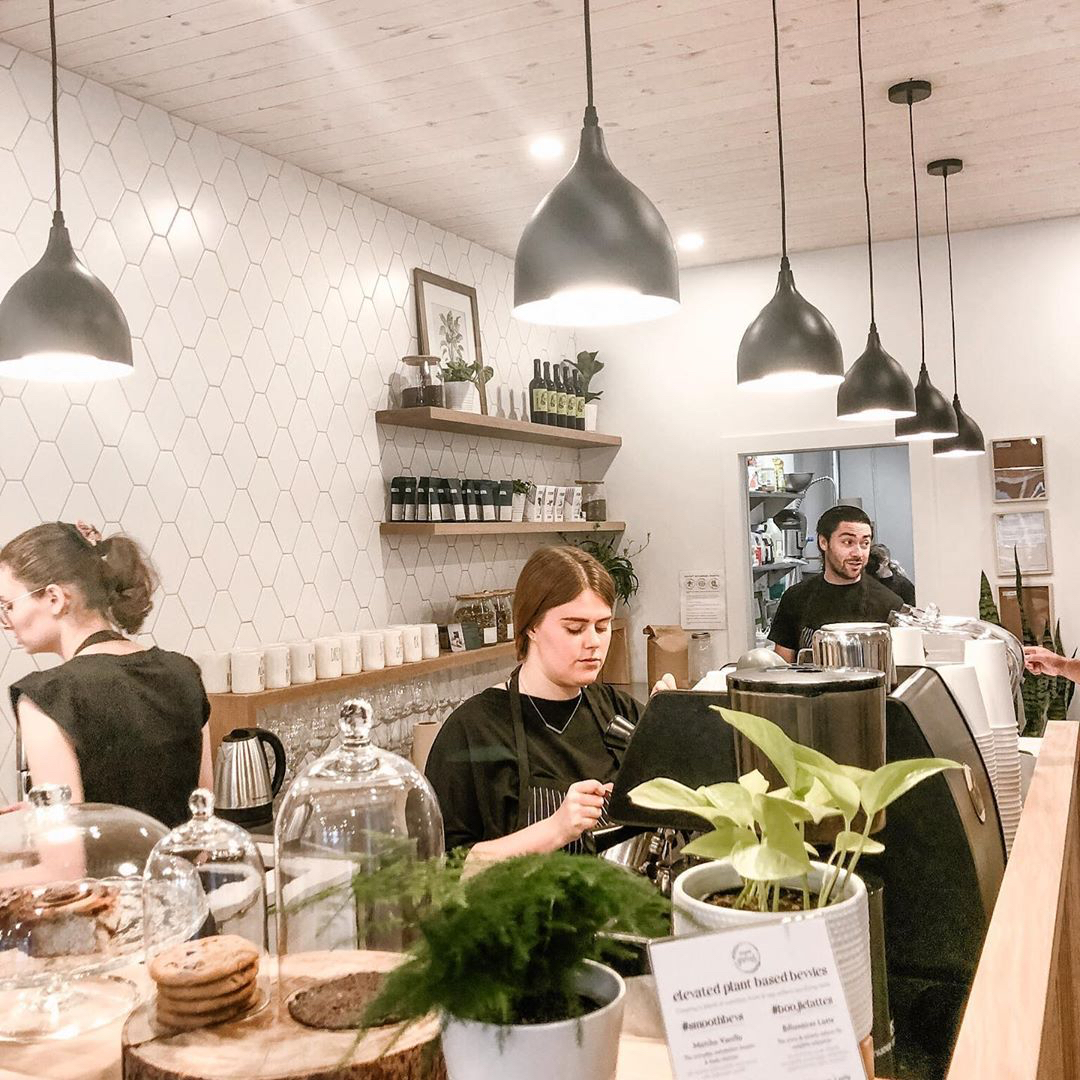 As part of our new Spotlight series, we asked White Rock's tourism businesses to share a little bit about their business and what they love about White Rock.
How long have you been a part of the White Rock community?
We have been a supporter of the White Rock community since we were young. Our families lived in South Surrey growing up so White Rock beach has always been a place for us to hang out as kids and teenagers. Ben (my husband, also a chef!), a train enthusiast, loves bringing our son Ollie to White Rock beach and pier to watch the trains pass by.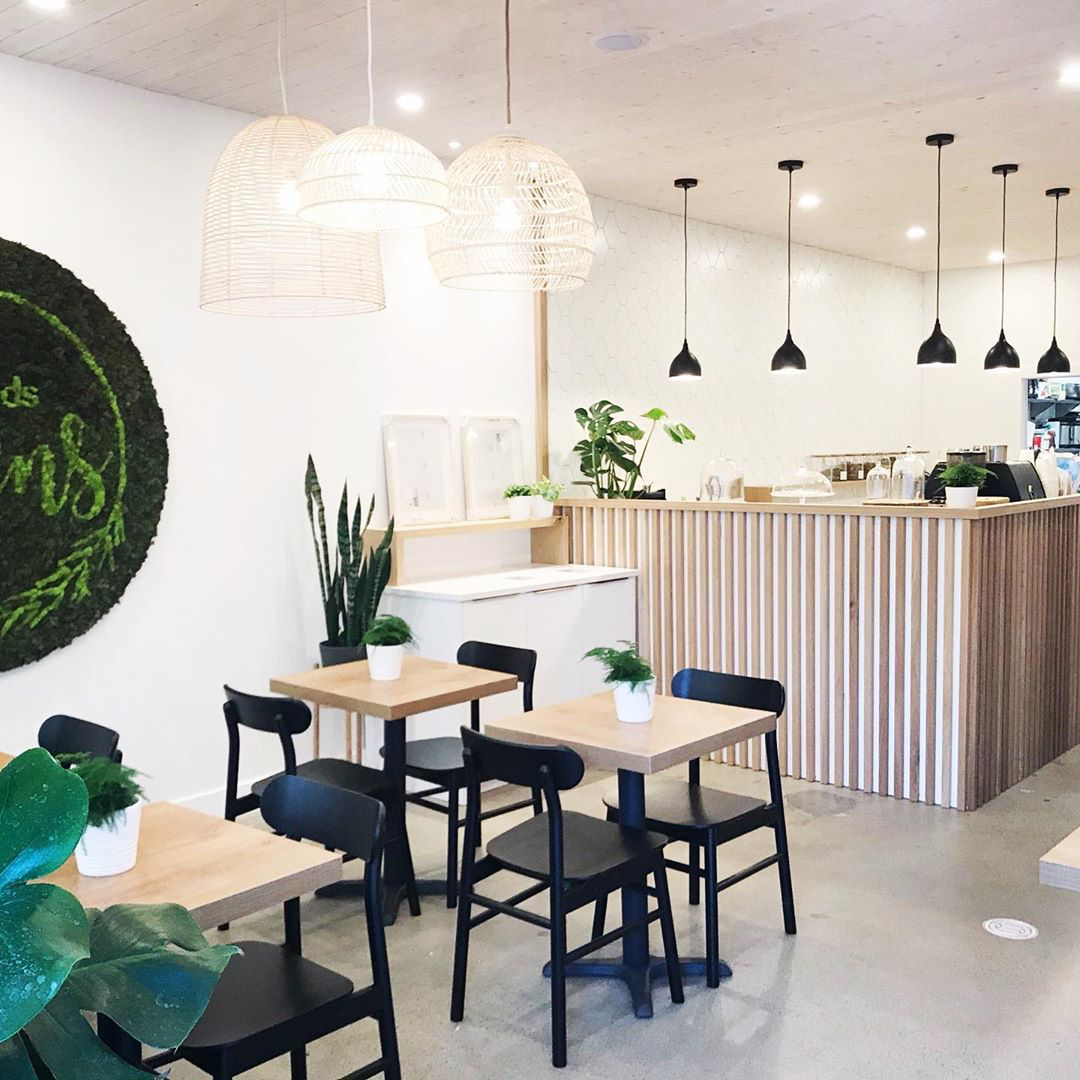 What made you decide to open a restaurant in White Rock?
Besides the beauty of White Rock and it being a tight-knit community with a family feel, we feel that a plant-based/vegan dining was missing. Our son Ollie is the inspiration behind Grounds & Greens Café. Considering food is a significant part of their lives, and wanting to raise a healthy, kind and respectful little human, we decided to make a change. Eating plant-based was a family decision we made to focus on our health, shrink our environmental footprint, and demonstrate to Ollie respect for all beings, animals included. We acknowledge that while they are far from perfect plant-based eaters, they are committed to learning every day.
Tell us about your business! What type of business do you have, and what kind of atmosphere can guests expect when they visit?
Grounds & Greens is a family-owned and operated café that specializes in elevated plant-based dining and beverages. Created by two professional chefs with over 35 years of experience, Grounds & Greens Café promises to deliver exceptional experiences that excite customers. Their values of quality, trust, excellence and kindness ensure that all customers feel welcomed, are treated with the utmost respect and receive quality products that demonstrate kindness to people, animals and our environment.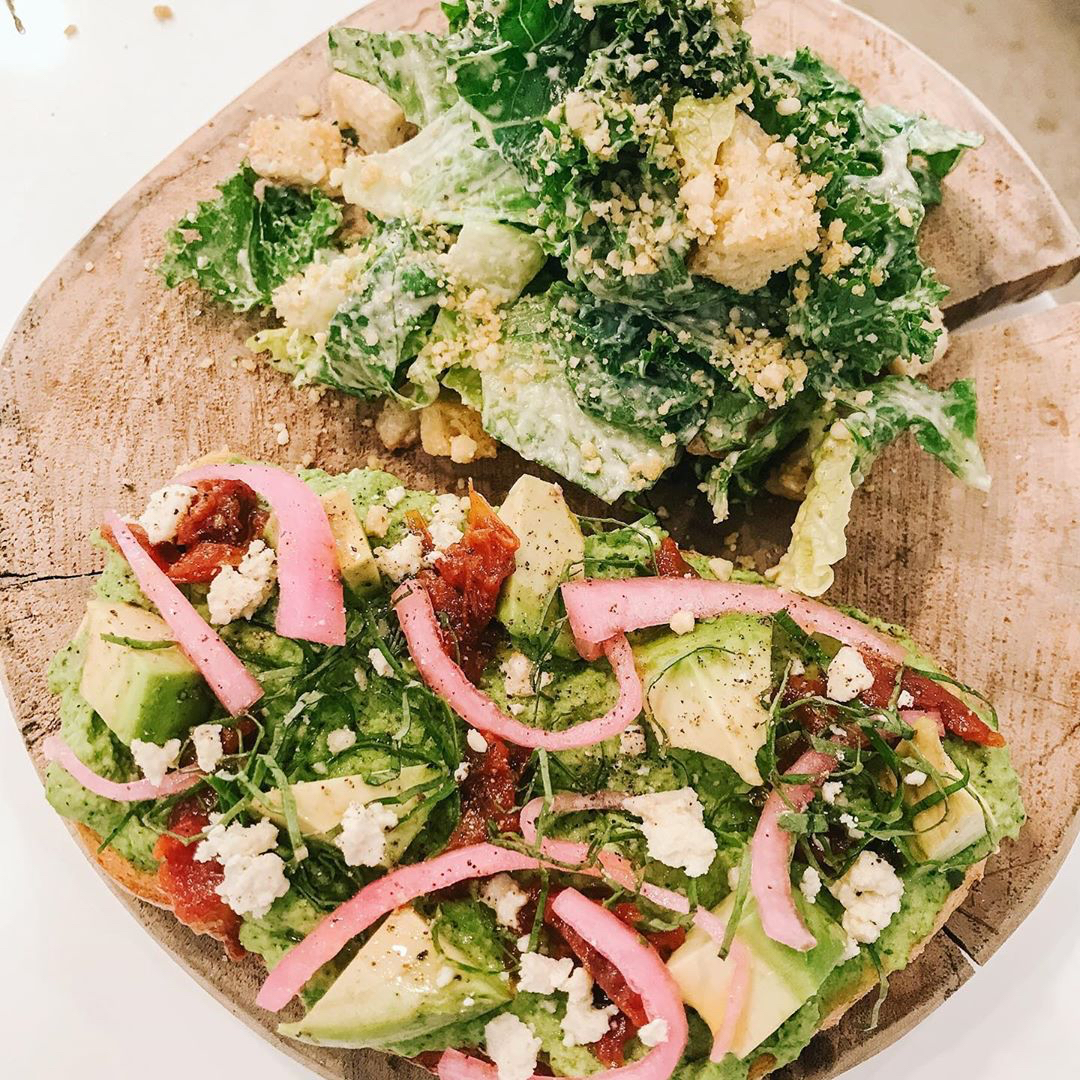 Do you have any special events coming up? Tell us about it!
We plan to have monthly guest chefs come in and show us how to make your favourite foods Vegan friendly. We will also be throwing Canapes and Cocktails nights, Moms night out events, etc.
We'd love to know how it all began! Where did your love of food originate from and how was it fostered?
Grounds & Greens Café was the result of a love story between two accomplished chefs, Ben and Mannel Kilford. Ben, born in England, is a typical Brit who loves his tea, cookies for snacks and cooking roast and potatoes, which he learned to do at just four years of age. Mannel, born in the Philippines, grew up in the kitchen with a professional chef for a grandmother. Having both been raised in an environment where food was the avenue that brought everyone together, they both followed their passion and pursued culinary arts as a career.
Ben and Mannel met during their apprenticeship at the Four Seasons Hotel in Vancouver and travelled together with Four Seasons Hotel for eight years, working in Dublin and Hampshire. While in Europe, Ben and Mannel travelled throughout Europe, and from that experience, their passion for travelling was born. To date, they have visited over 30 countries and dined at over 20 Michelin Star restaurants.
In 2014, Ben and Mannel returned to Vancouver where Ben stayed with Four Seasons and became the Executive Sous Chef of Four Seasons Hotel Vancouver. Mannel, wanting a change from the hotel and fine dining, followed her mentor to work at Cactus Club Café where she spent the next six years. In this time, Mannel developed business acumen and an understanding of kitchen management, mentored women in the kitchen and in leadership, and eventually joined their training team, working to instil the company's knowledge, values and practices into new teams at opening locations.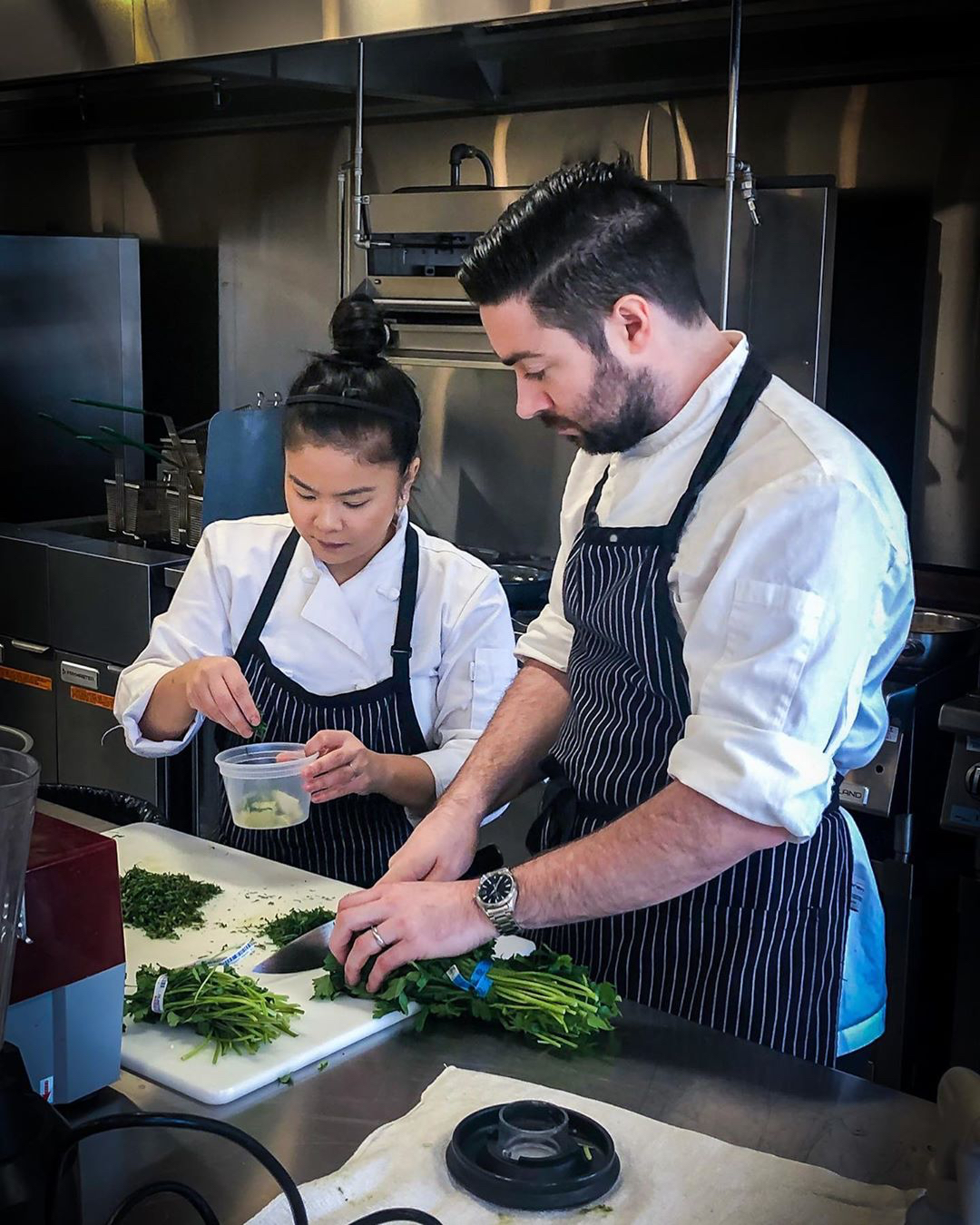 What were your favourite childhood dishes growing up?
Mannel – "taho" is a Philippine snack food made of fresh soft/silken tofu, arnibal (sweetener and flavouring), and sago pearl (similar to tapioca pearls). Ben – English pasties 😉
How do you feel about White Rock's culinary scene?
White Rock is a place to go for seafood, especially fish and chips, ice cream and coffee shops with amazing pastries and dessert. We wanted to add a go-to place for Plant-based dishes, artisan coffee and some immune-boosting lattes and vegan snacks!!
Where are your favourite places to eat in White Rock?
We love our bubble tea so Mr. Chu is a go-to for us! Natures Fare is also where you will find us either grocery shopping or getting one of their wraps on the go!!
Describe your perfect day in White Rock.
Summertime with the family on the beach with an iced coffee and snacks!
What's your favourite White Rock event?
The White Rock Farmers Market!!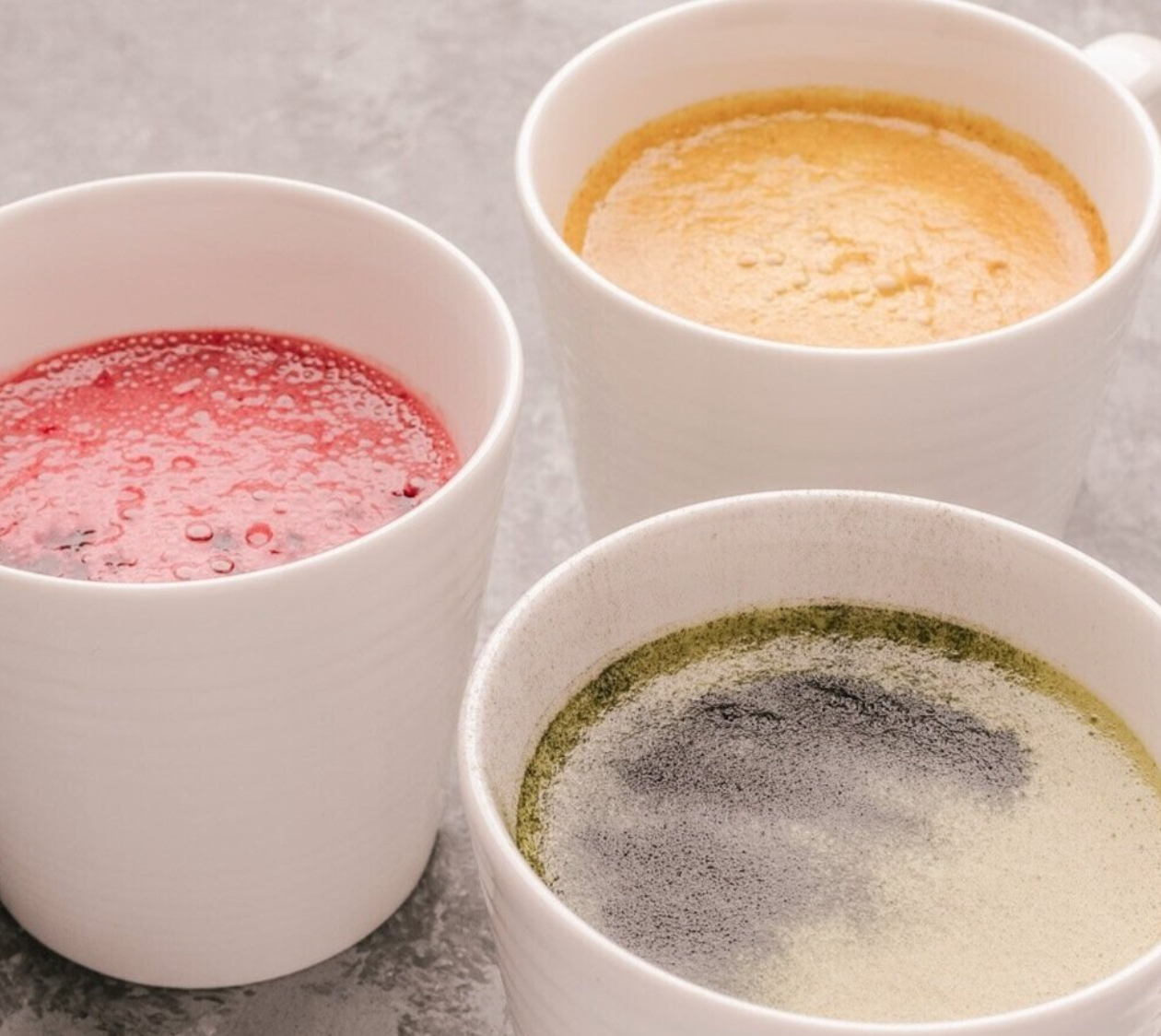 Where would we find you on a day off?
Definitely with our families with lots of food and cooking involved. If we have a few days off in a row, we love to drive to the Okanagan and drink some local wine!
East Beach or West Beach? Why?
East Beach, because it has more space for families.
What tips would you give an aspiring chef or a small business owner?
Go and live your dream! If you want to own your own restaurant or be a chef, go and talk to the chef or the owner and ask them if you can spend a day or two with them and see exactly what they do! Immerse yourself in their environment. Most places would be more than happy to show you around and if you have basic knife skills they would love an extra hand in the kitchen!
Grounds & Greens Café is located at 1369 Johnston Road
Find them online at: