Fun for kids and kids at heart, White Rock is a perfect family destination. From building sand castles on the beach and climbing the "rock" to ice cream on the pier and skimboarding there's something for everyone, but especially for the "little's" in your world.  Here is a few of the fun activities for kids in White Rock:
Everyone loves the White Rock! Climb (or attempt to climb) to the top … sometimes there are driftwood "ladders" leaned up against it, or gather the clan for that iconic White Rock photo.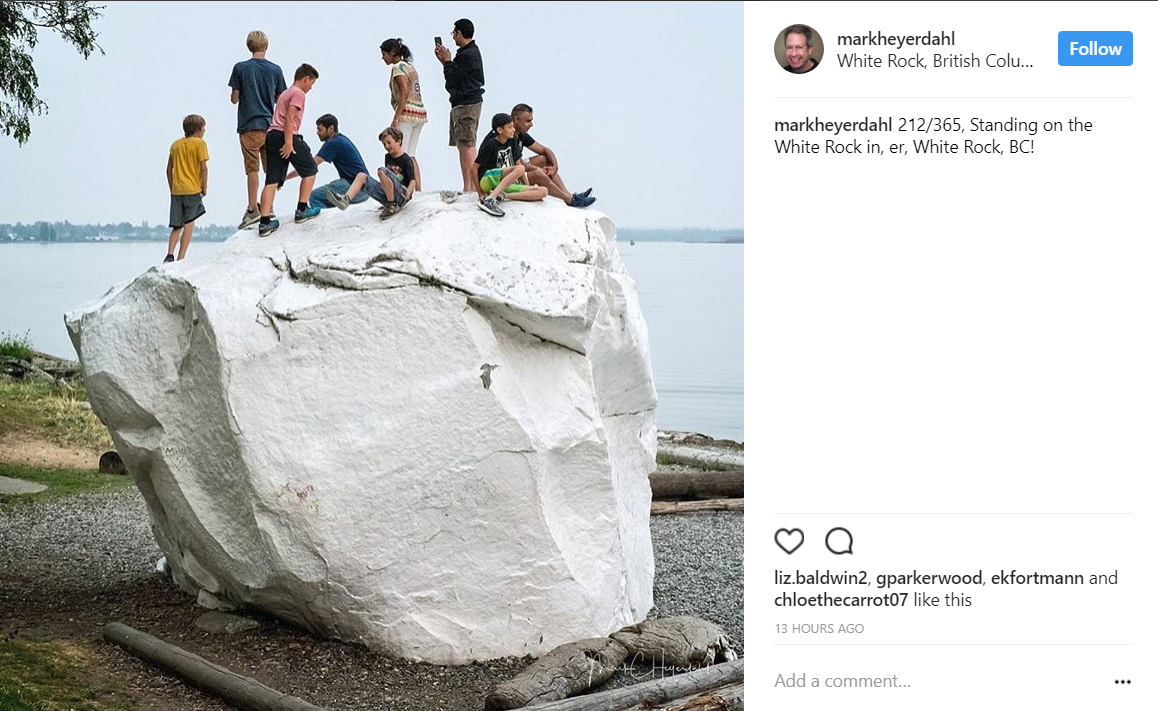 Photo credit: @markheyerdahl via Instagram.
Maximize the fun level by getting out on the water. Whether you go for a little cruise on a paddle board, or rent a kayak or skim-board from Feral Boardsports or David Dreve's Kayaking, there's nothing better than a day spent on the water.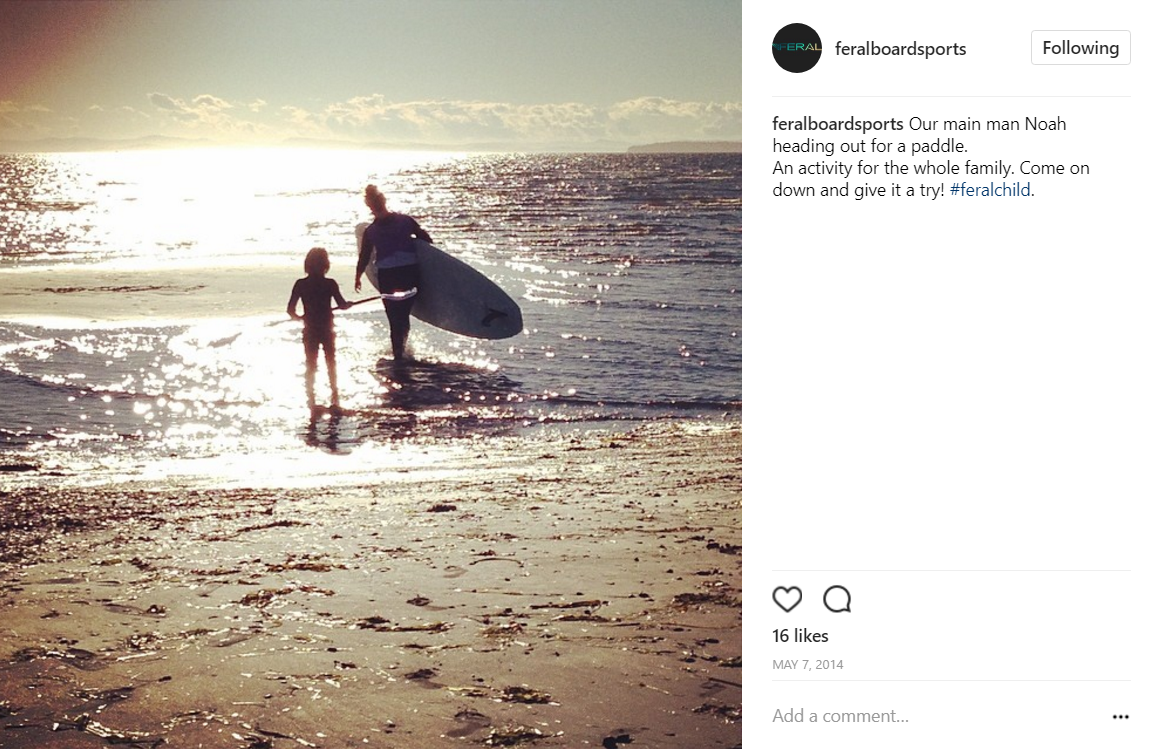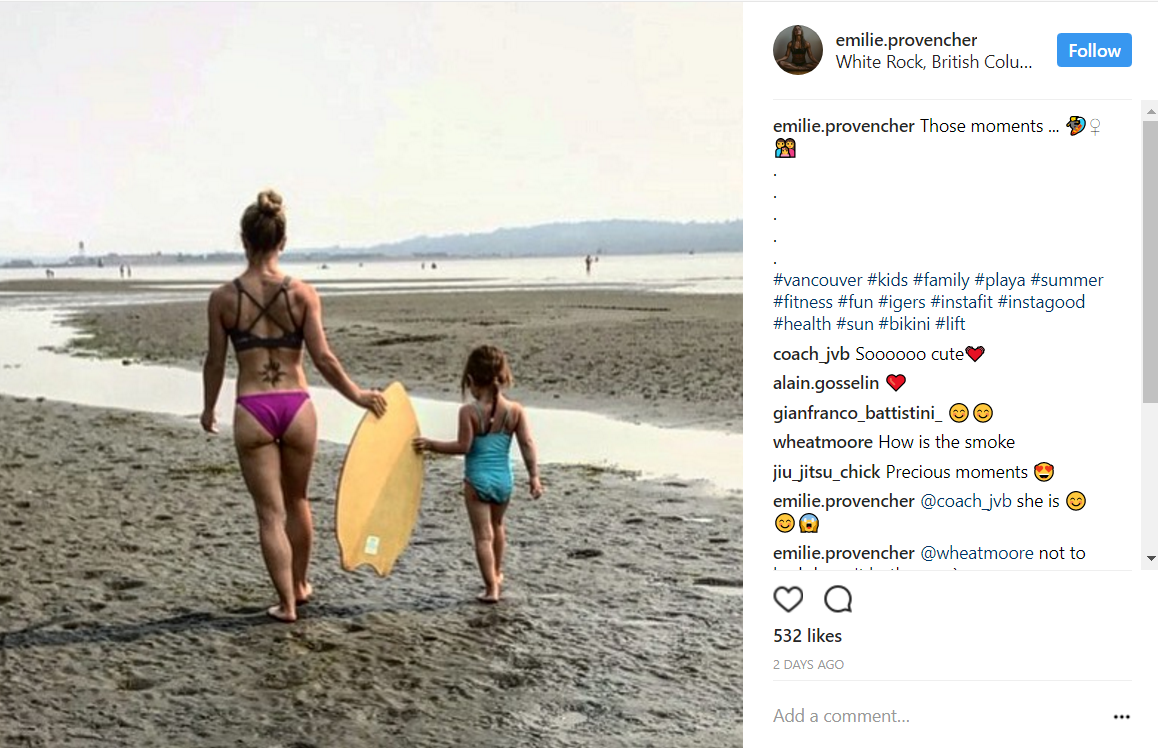 If your children need lessons in how to skim-board check out White Rock Skim Boarding for day camps and lessons.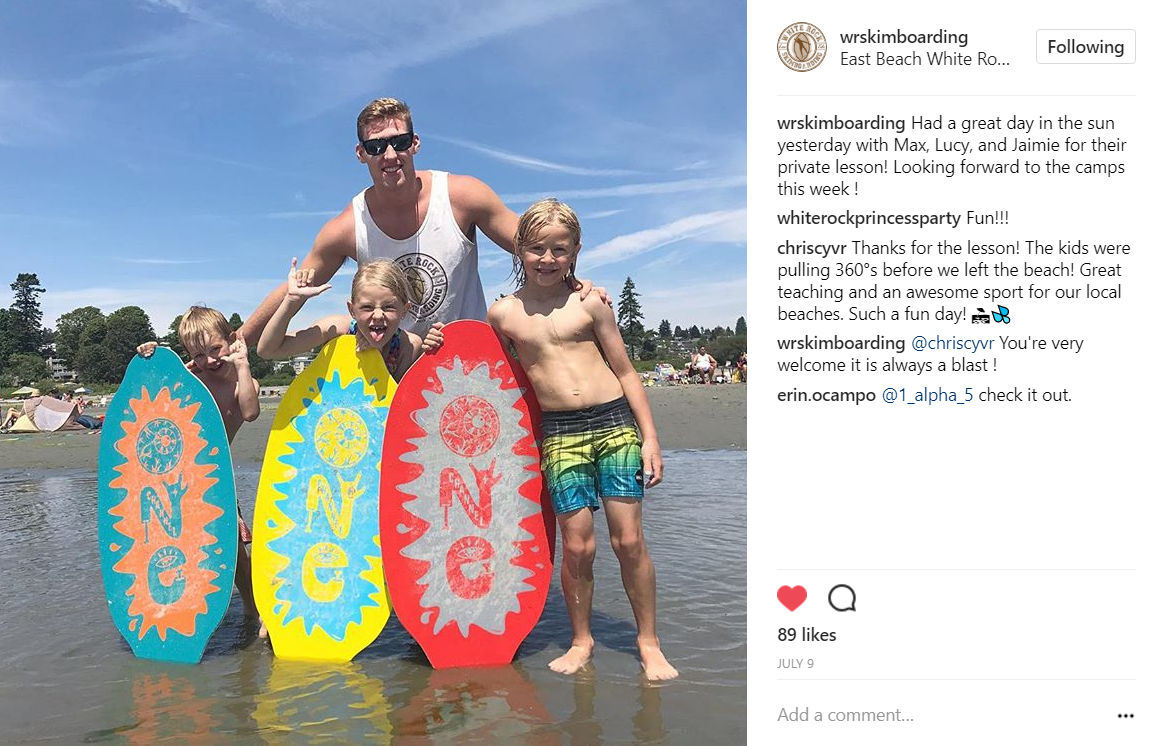 And don't forget to get in the water for a fun day of swimming and splashing around.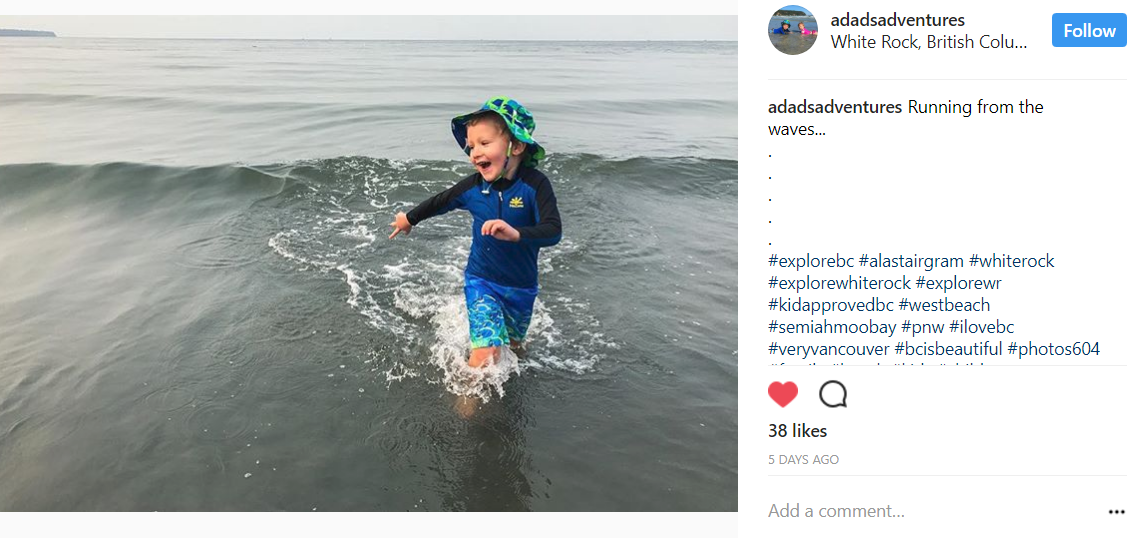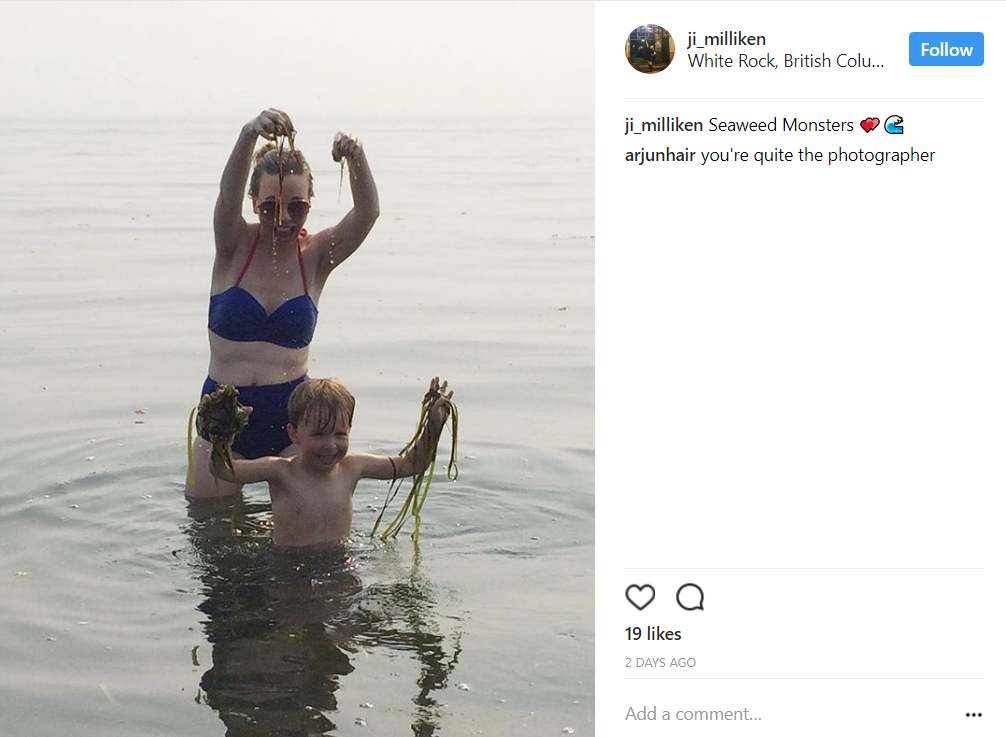 Photo taken from @ji_milliken's Instagram.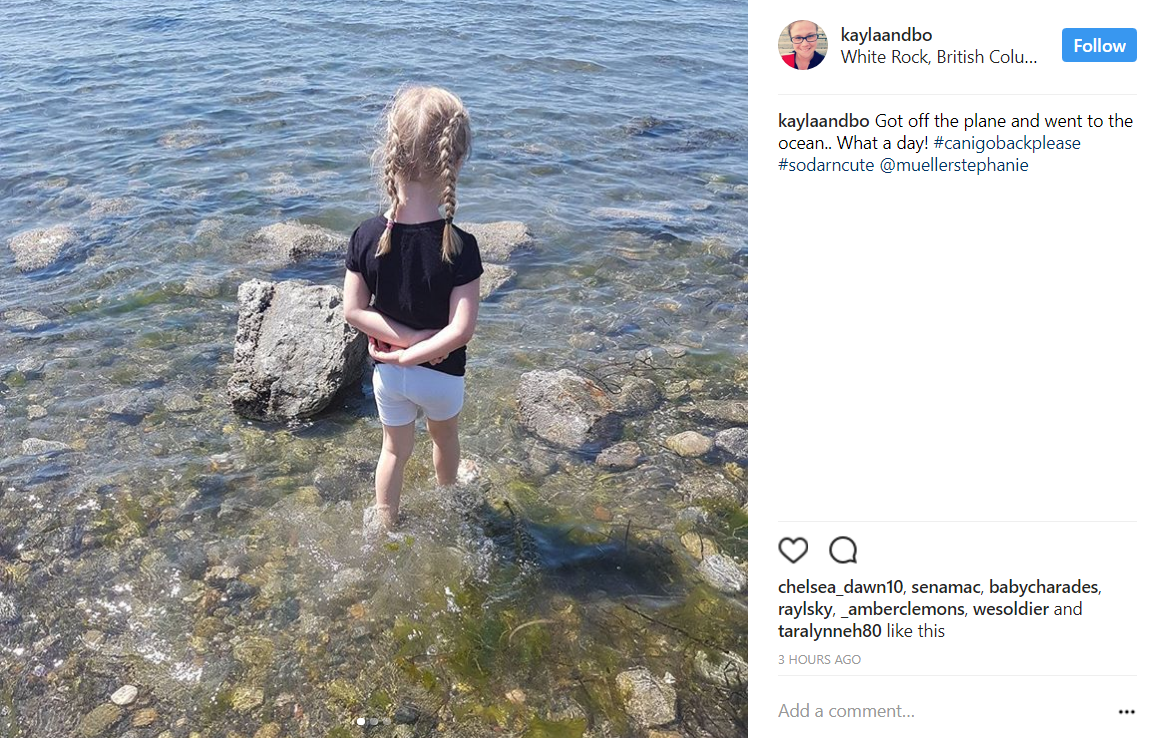 Taken from @kaylaandbo's Instagram.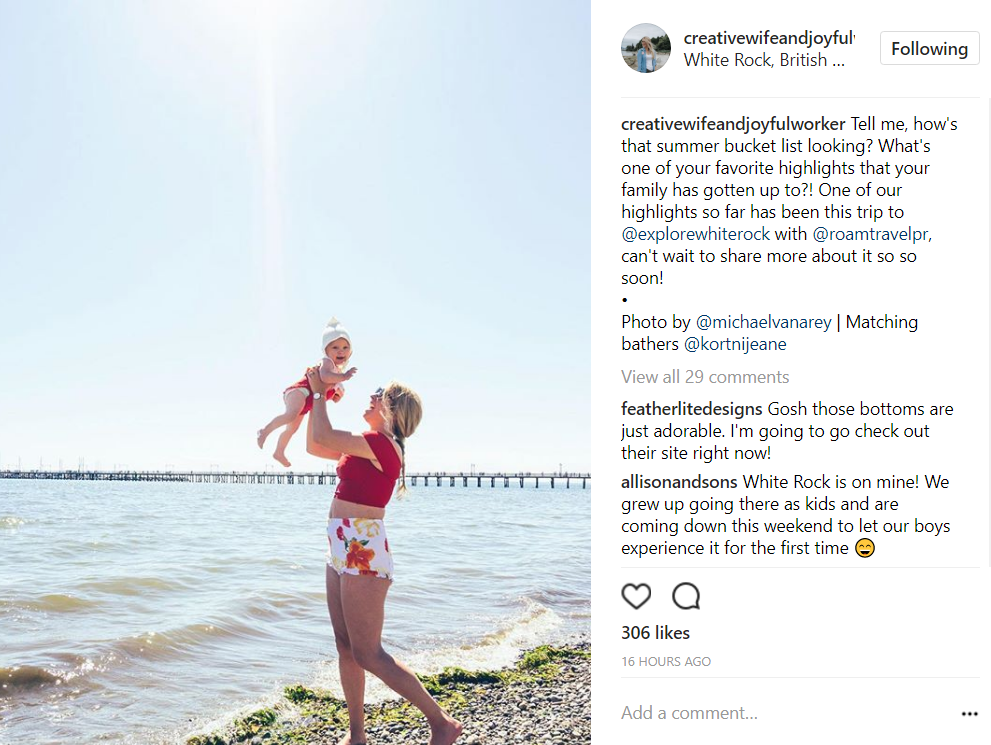 Exploring the beach during low tide.
Kids of all ages love beachcombing! Check out "Low Tide: What You'll Find" for more information about the treasure you can find on the beach … from crabs and clams to a variety of colourful seashells.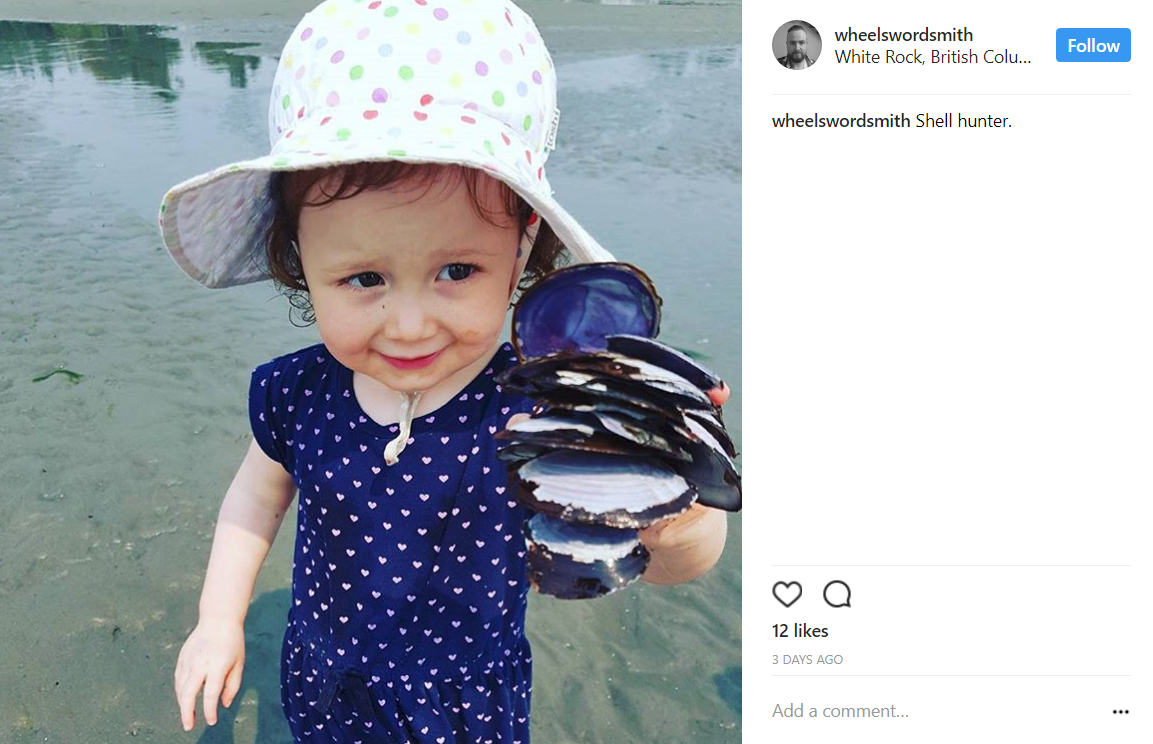 Forget your beach bucket? No worries, we have beach bucket rentals at our kiosk, located just next to the White Rock Museum at 14970 Marine Drive.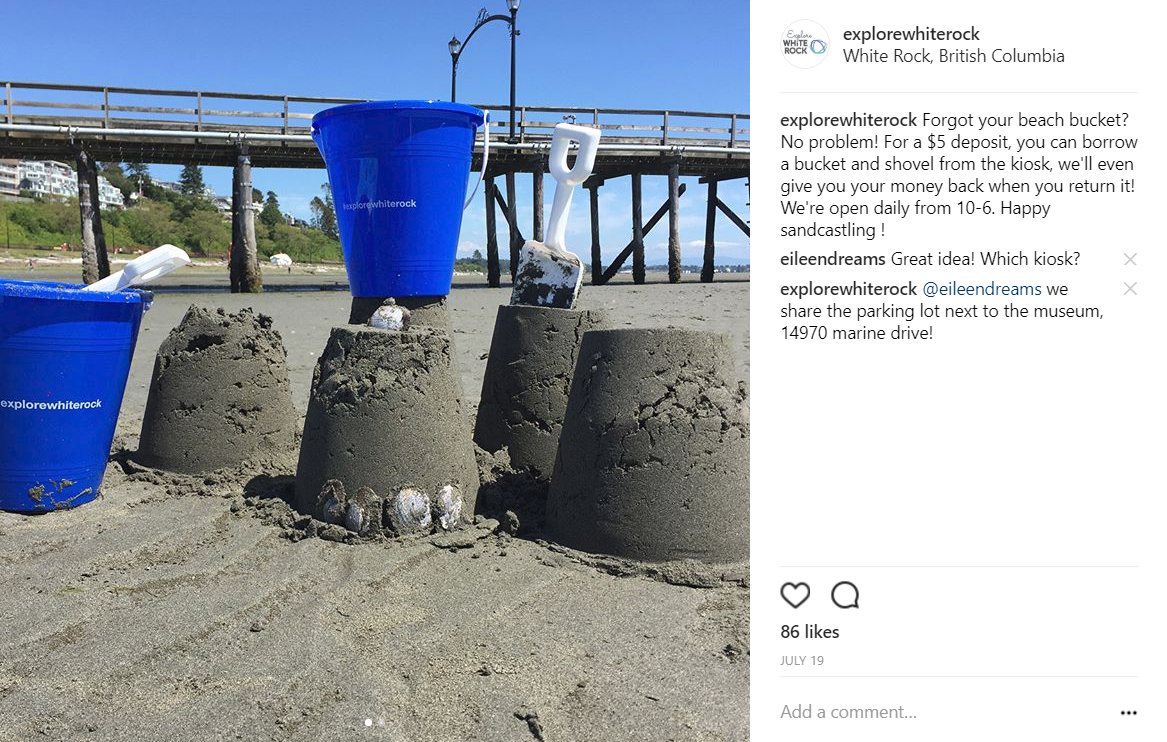 The pier is a fun place to while away the day with a walk and an ice cream cone. Be sure to take some time at the end of the pier to watch people crabbing and fishing off the dock. We encourage you to try it for yourself, just be sure to have the proper licence. Naturally, the best views are from the end of the pier, and visitors enjoy a panoramic view of Semiahmoo Bay and the surrounding land masses. Don't forget to turn around and appreciate the hillside city of White Rock itself!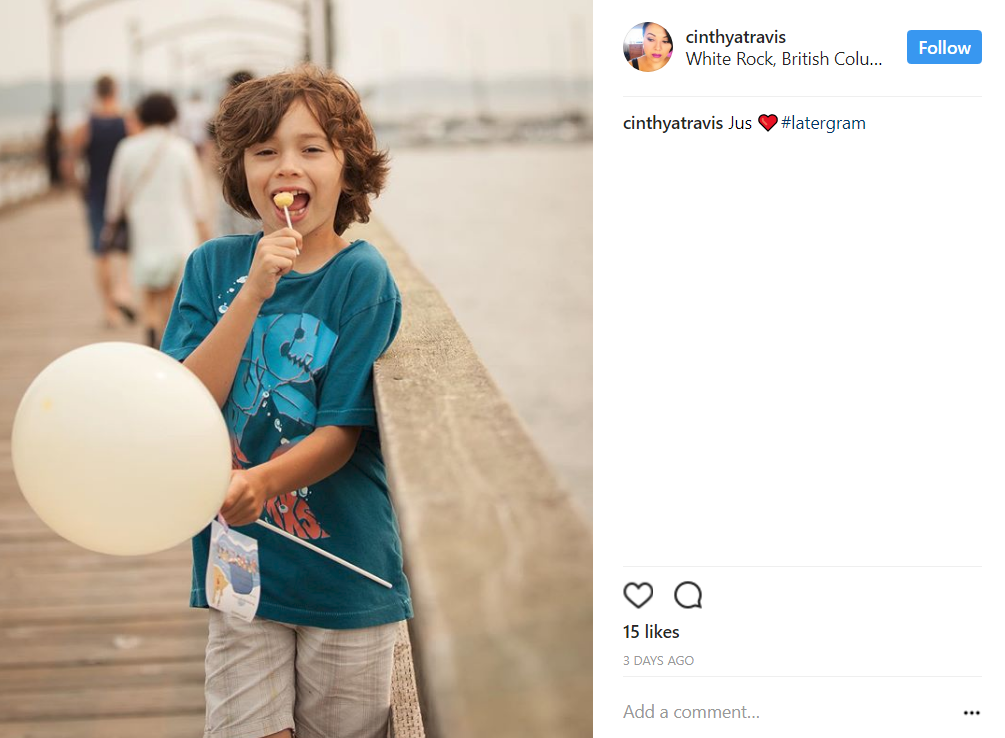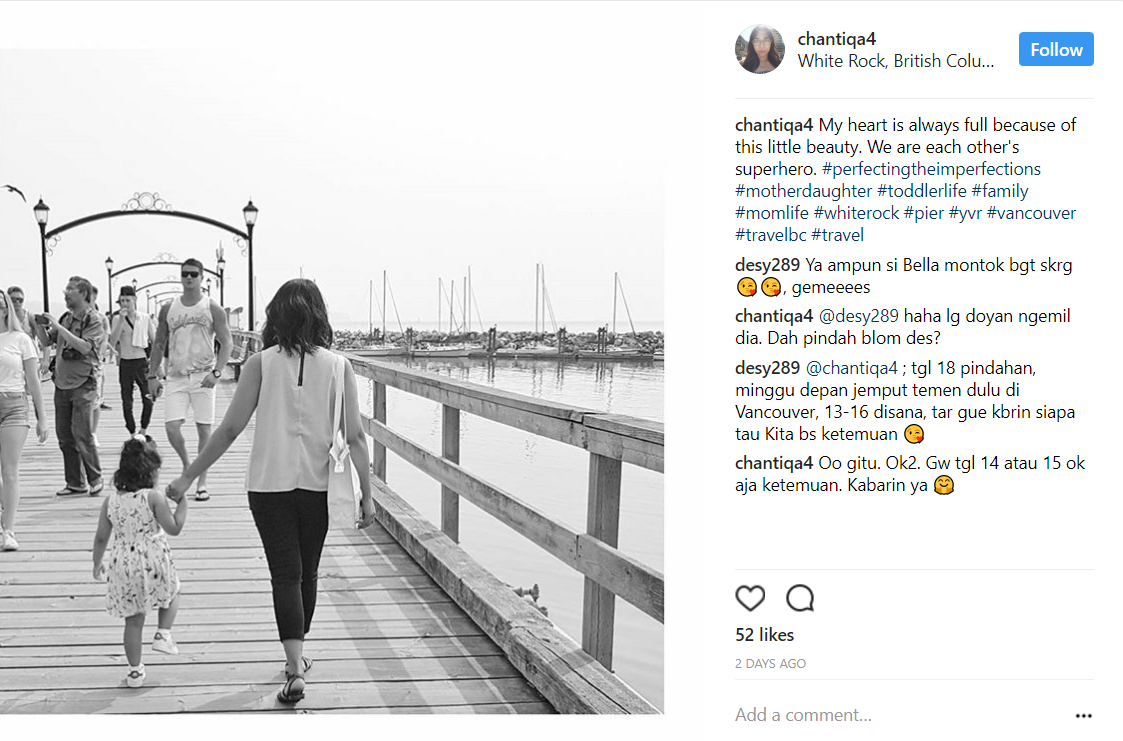 Taken from @chantiqa4's Instagram.
White Rock Whale Watching is a fun way to explore the rest of Semiahmoo Bay and there are even options to venture as far out as the San Juan and Gulf Islands. White Rock Sea Tours offers a variety of different packages and tours that are kid fun and friendly.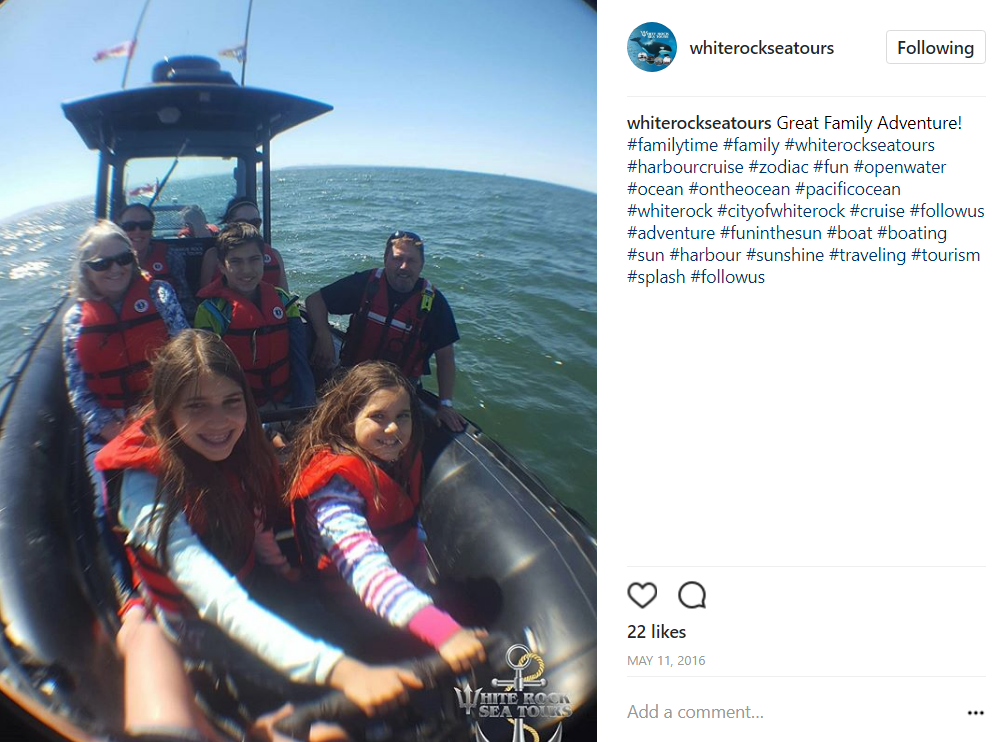 Playgrounds in White Rock: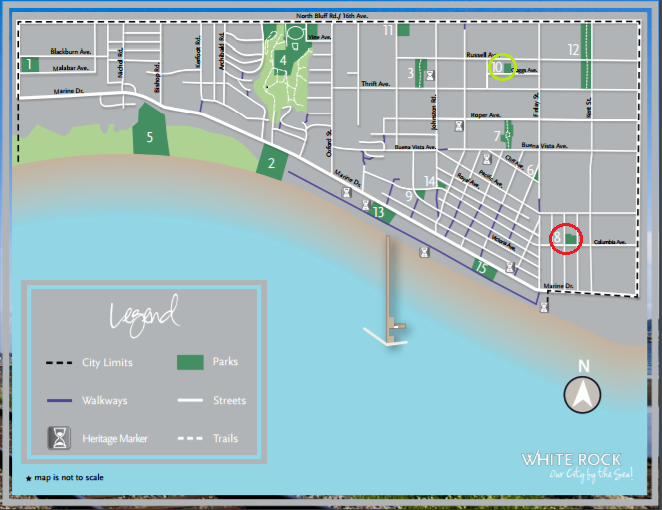 Emerson Park circled in red, number 8. Goggs Park circled in green, number 10.
Emerson Park is a very small park that is suitable for young children and is only a short walk from Marine Drive!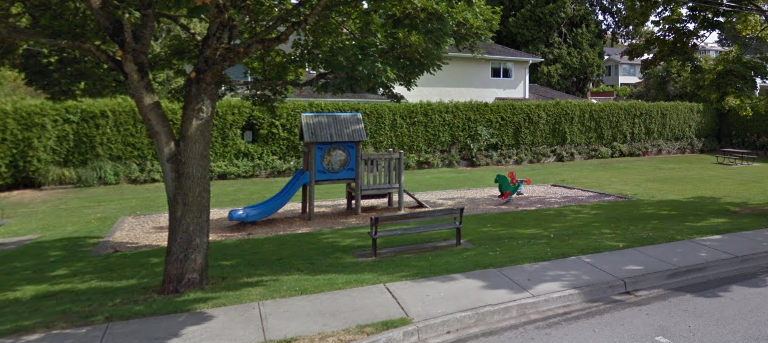 Goggs Park is a small, but fun, park and playground!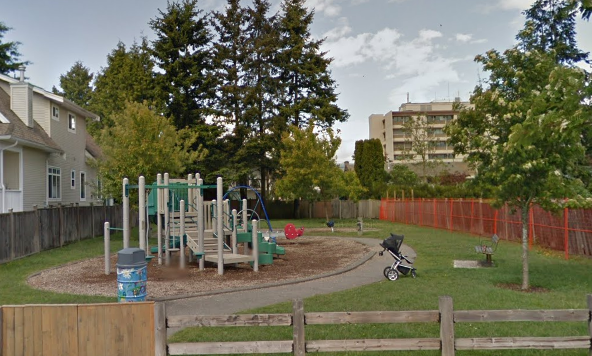 Photo's taken from Google Maps.
Totem Park, is a dedication to the First Nations land in White Rock. For more information and history, head over to the eastern side of "the hump" along Marine Drive, and explore park and read the plaques explaining them. And be sure to read – Totem Park: A Hidden Gem At East Beach.
The White Rock Museum has a dedicated children's section with a magnetic wall that features sea creatures found in the Semiahmoo Bay, as well as a mini train and a mini tent set up.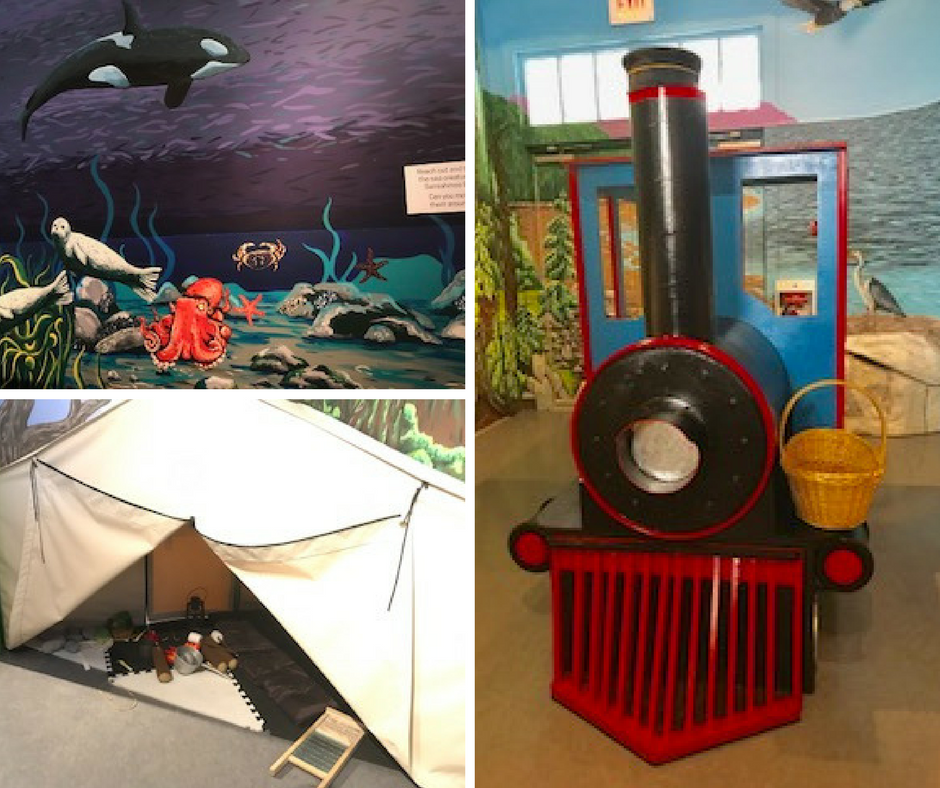 Is your child an artist in the making? The museum recently released a souvenir colouring book that you can purchase for your little one to colour while enjoying a nice picnic on the grass.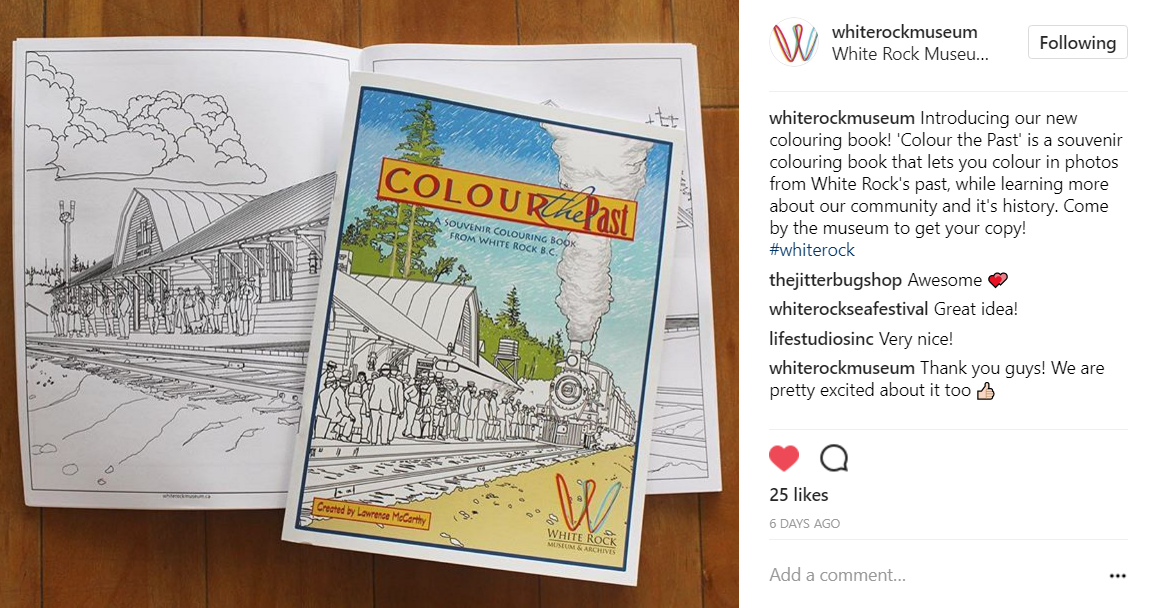 If the family is getting hungry White Rock has many kid friendly restaurants and a few even have kids menu's.
Restaurants with Kids Menu's:
Rock City Burgers
And, local's favourite, the Wooden Spoon, has a designated play area for children in the back corner of the restaurant.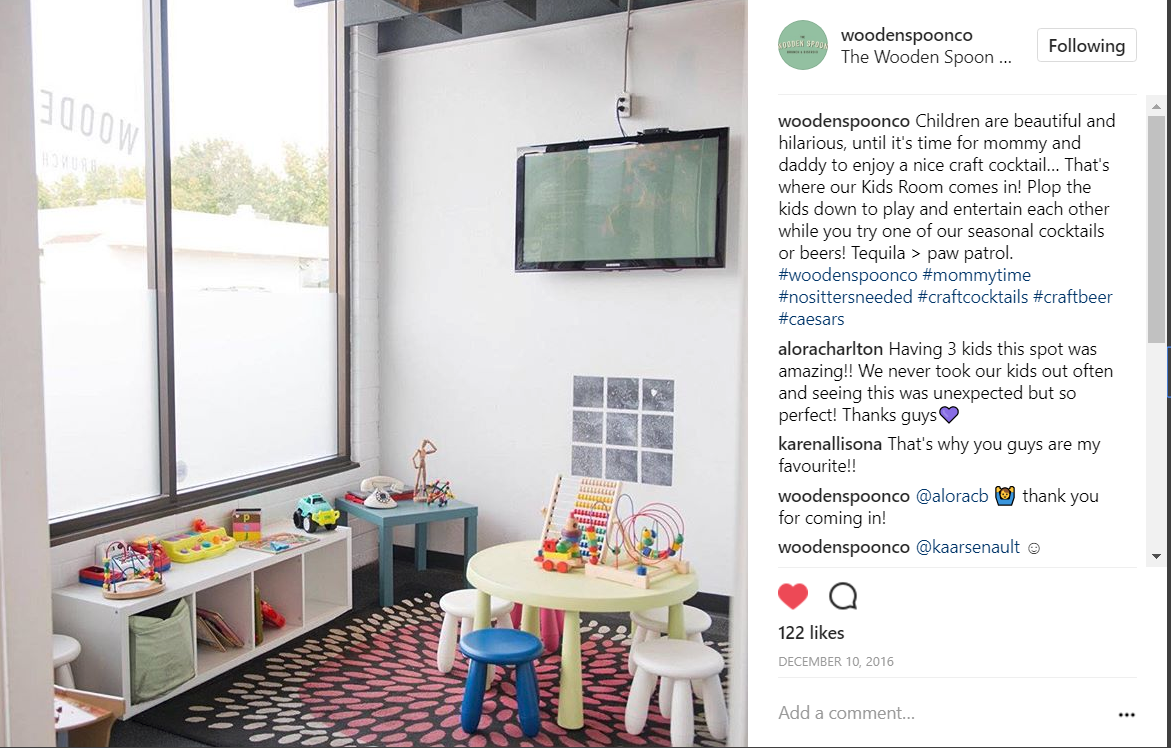 Photo taken from @woodenspoonco's Instagram.
In White Rock, all of the Fish & Chip restaurants and naturally, all the ice-cream stores are kid friendly (and kid approved). Many of the Fish & Chip restaurants also have family packs.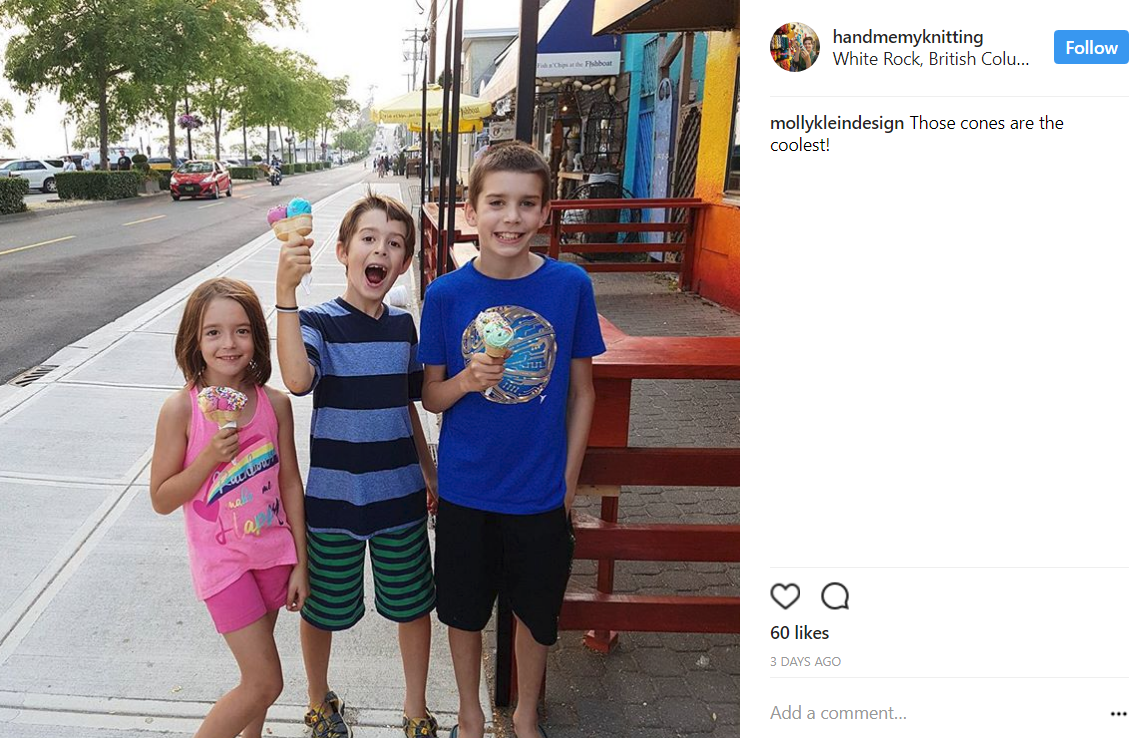 White Rock is full of children's activities and is a great time for the whole family! Now the tricky part is deciding what to do first!