Valentine's Day is just around the corner! And White Rock is home to some of the best boutiques and gift stores around, making it the perfect one-stop spot to scoop up everything you need to dazzle that special someone! Here's a list of our favourite places to go to get heartfelt gifts and treats for loved ones.
The Mason Jar: This local favourite is packed with both locally sourced and imported goods of the highest quality. From potted plants and jewellery to home decor and purses, the Mason Jar has got you covered. You will no doubt find that perfect, one-of-a-kind gift while browsing this beautifully curated collection!
15254 Thrift Avenue
View this post on Instagram
The Handpicked Home: Just up the street from The Mason Jar, this locally owned boutique is the perfect place to find that special something for your special someone. Filled with items meant to evoke nostalgia and warmth, shopping at The Handpicked Home is a treat. Choose from heart-felt home decor, meaningful jewellery and accessories, decadent bath products and so much more. Does your love, love White Rock? This is the spot to pick up a super cool, retro White Rock poster or mug. 1406 Johnston Road
View this post on Instagram

Stillman Books: Does your special someone love to read? Pick them up a special something at Stillman! This eclectic shop is more than your average bookstore. The owner specializes in collecting special edition and antiquarian books, making a gift from here the perfect romantic gesture. What could be more charming or meaningful than a leather-bound copy of a classic romantic novel?15158 North Bluff Road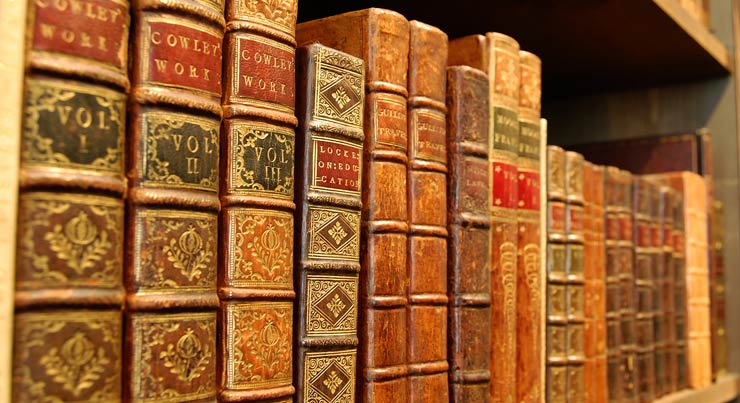 Bella's Miracle Shop: If you're looking to make your love life a little more magical, stop in at Bella's Miracle Shop and select a gift for your loved one that's as different and special as the love they cultivate. Bella's is filled with crystals and gemstones purported to be love-amplifying and heart-healing! Try rose quartz, the stone of unconditional love, or moonstones, to calm your heart. Malachite is the perfect crystal for blessing new love, garnet inspires passion and rhodonite supports self-love and acceptance. 14841 Marine Drive
View this post on Instagram
Flowers & Company: You can't go wrong on Valentine's Day with a spectacular bouquet of flowers, and one of our favourite spots to pick up flowers for a loved one, or yourself, is Flowers and Company, with their beautiful, naturally styled arrangements. And when you pop into the shop, take a minute and browse their collection of vintage gift items. 1446 Johnston Road
View this post on Instagram
Hillcrest Bakery: They say that the fastest way to someone's heart is through their stomach! And if that's the case then you'll be in your special someone's heart in no time with treats from Hillcrest Bakery & Deli. Bring home a Valentine's cake or sugar cookies.  Or pick up everything you need to make a charcuterie platter for a romantic evening at home. 15231 Thrift Avenue
View this post on Instagram
White Rock Gift Baskets – Delight your valentine with a gift basket filled with chocolates and sparkling wine. Or maybe Valentine's Day is a family affair at your house, in which case, settle in for an evening of fun and games with a Games Night Gift Basket.  Baskets can be pre-ordered and picked up in store. 1381 George Street, Unit 5A
View this post on Instagram
As more people are shopping online or having items delivered during the COVID-19 pandemic, White Rock City Council wants to encourage residents and visitors to buy from local businesses and "#ShopTheRock." The City of White Rock is compiling a list of businesses who are offering shopping alternatives, including online shopping, delivery and curbside pickup to make shopping local just a little bit easier.