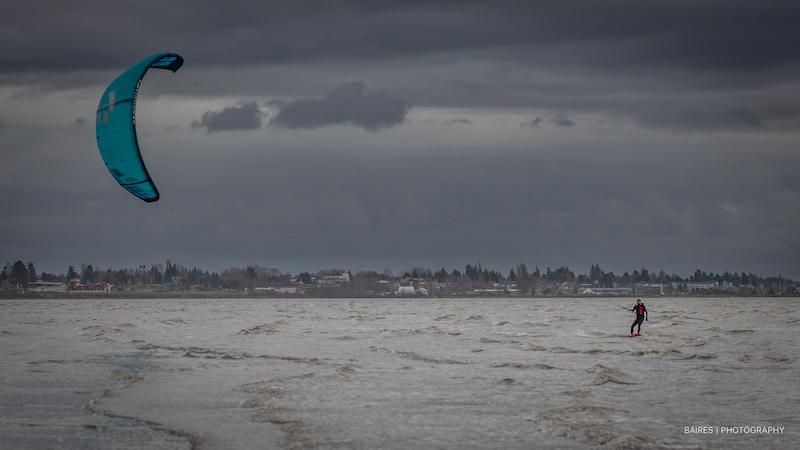 While high tide, and White Rock's usually calm waters, are a paddler's paradise for kayakers and paddleboarders exploring Semiahmoo Bay, it's winter storms and high winds that bring the kiteboarders to the shores of White Rock. A beautiful sunny day is what most of us hope for when we head to the beach. But for a growing group of outdoor enthusiasts, the windier and the more blustery the better! It may not look like the best time to be on the water, but they take full advantage of rolling swells and, what can be 20 – 30 mph, winds as they put on exhilarating shows of speed and finesse.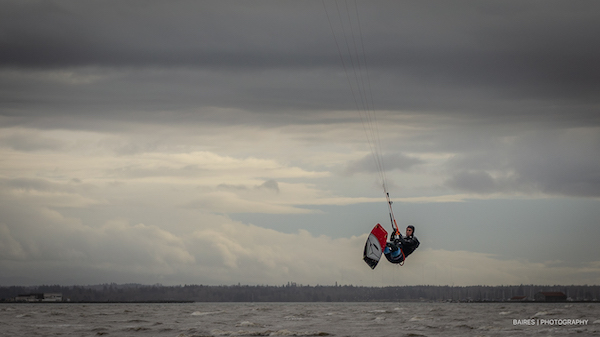 And White Rock isn't just a great place for experienced kiteboarders. Because of our sandy beaches and shallow water, it's well suited to beginners, who after taking some classes, are ready to get out there and practice.
Not sure you're ready for the exhilaration of flying dozens of feet into the air? No problem, the show from shore is almost as exciting as being on the board itself. It's not really, but it's much more comfortable … especially if you stop for a hot drink at one of White Rock's coffee shops before heading down to East Beach. And the best time to catch the kiteboarders? If there's a decent breeze along the waterfront, the chances of seeing colourful kites dotting the shoreline is pretty good! And when there's a winter storm? A spectacular show from experienced kiteboarders is almost guaranteed!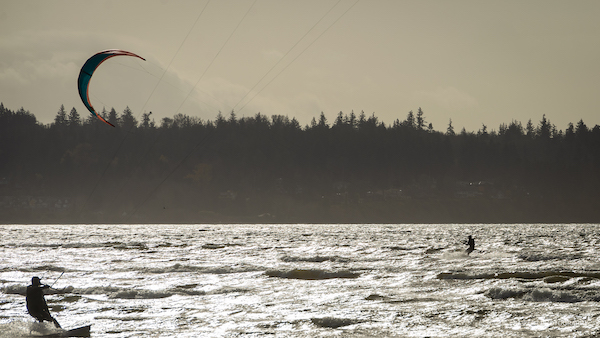 Photo Credits: Baires Photography