Alebrijes are fantastical creatures from Mexican folk art. Brightly coloured and with elements from different animals, such as the body of a dragon with bat wings and wolves teeth, they have the ability to transport you to a different, more wonderful world … just like the food at White Rock's newest restaurant, Alebrijes: Tacos, Grill and Bar!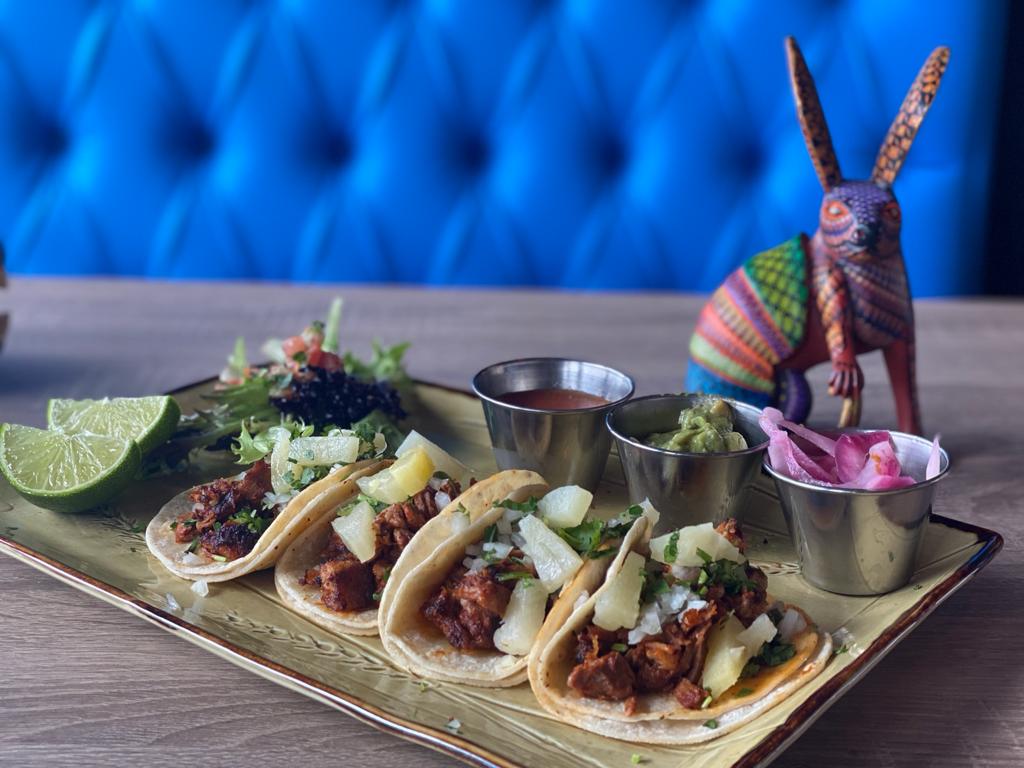 Not just anyone would open a new restaurant amidst the uncertainty of a global pandemic, but the folks at Alebrijes saw an opportunity and made it happen. And we're pretty happy that they did!  The restaurant is owned by a Mexican family, who moved to Canada 6 years ago, and their goal is to bring Canadians the food they love, with a Mexican touch. Tacos are reminiscent of "street tacos" found in Mexico, and the menu is inspired by a fusion of Canadian and Mexican flavours, so you'll see Carnitas and Carne Asada alongside a mouthwatering "Ham"- Burger and flatbreads. Everything is made by a Canadian chef and a Mexican chef working side by side to create a delicious fusion of flavours, all while using fresh and locally sourced ingredients.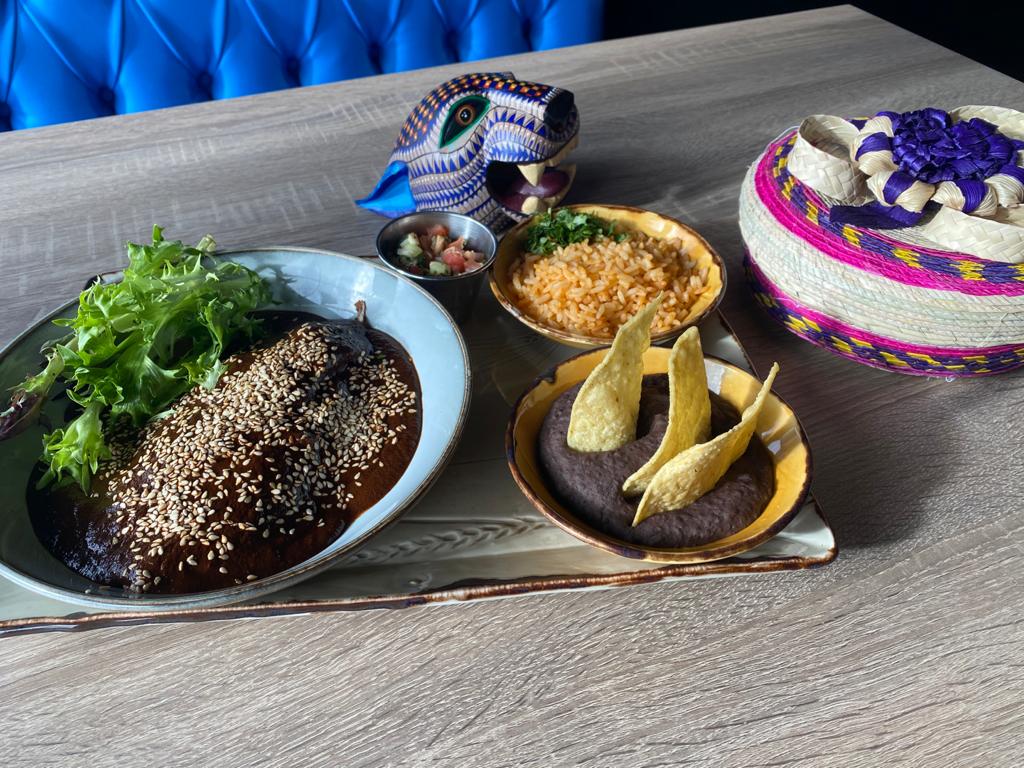 As we all know Tuesdays are Taco Tuesday, and diners can enjoy 3 of Alebrijes delicious tacos for just $9.49. Choose from Al Pastor (marinated pork), Carnitas (deep-fried pork), Cochinita Pibil (slow-roasted pork), Carne Asada (grilled steak), brisket or chorizo! And don't forget to save room for dessert and a margarita!
The restaurant is bright and welcoming, with the namesake Alebrijes taking centre stage … after the food, of course!

Find Alebrijes: Tacos, Grill and Bar at 15077 Marine Drive and online at www.alebrijeskitchen.ca: 
Opening Hours: 
Monday – Thursday: 11:30AM – 8:00 PM
Friday: 11:30 AM – 10:00 PM
Saturday: 10:00 AM – 10:00 PM
Sunday: 10:00AM – 8:00 PM