Quaint yoga studios and seaside fitness centres are just another addition to White Rock's charming community flare. Locals and visitors alike can enjoy a variety of studios offering yoga and fitness classes down by the beach or Uptown. Whether you're sneaking in a quick workout on a weekend vacation or part of a daily routine, the wide selection including hot yoga, barre, Pilates and cycling classes, is sure to offer something for everyone. If it's to fit in some meditation time or get your sweat on, it's not hard to find the right type of workout. Breathe in, breathe out and find your flow! Here are some of our favourite spots for a hip studio workout:
If you're looking for a studio to check out after a beach day or to squeeze in before your morning beach walks, The Dailey Method Fitness Studio on the corner of Vidal and Victoria Street offers great fitness classes for barre work or cycling. With a focused workout and experienced instructors, you're sure to break a sweat. Cool off with a breezy walk along the promenade or a quick dip in the ocean if you're feeling adventurous! (1122 Vidal Street)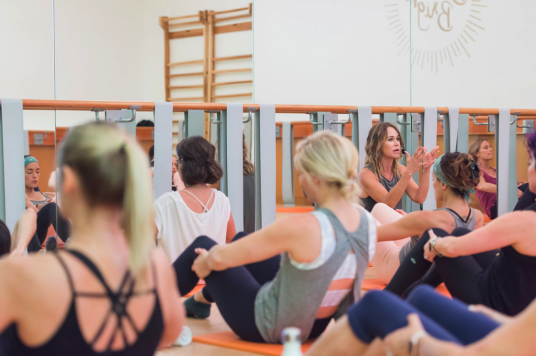 For beachfront Pilates classes, head to West Beach Pilates Studio. This small, in-home studio, offers private Pilates sessions or small group sessions for up to 5 people. A great indoor activity for couples or even during a girls trip! All instructors are fully certified in various Pilates methods such as Balanced Body, Stott, and Peak Pilates. (14899 Marine Drive)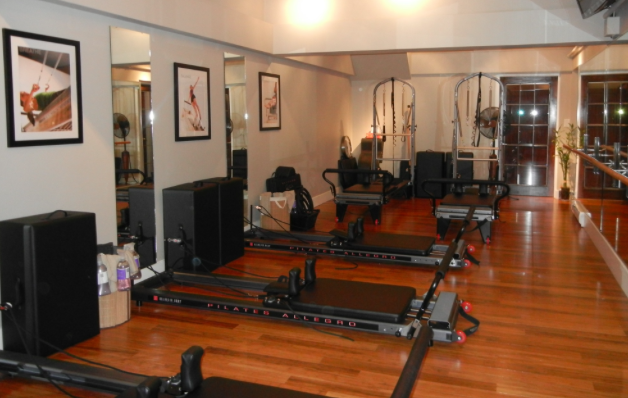 Visit uptown on the edge of Five Corners where Johnston Road has an array of yoga, hot yoga and Pilates studios to enjoy. Try InterFit Pilates Studio for a variety of fitness classes and personal training for private and small group sessions. Pilates include Reformer, Tower, Arch, and Jump Board. They also offer new client deals and specials. (#106, 1548 Johnston Road)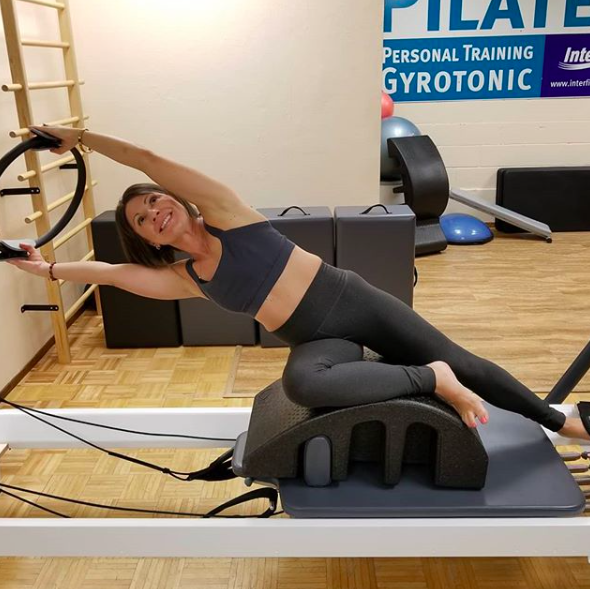 If you're a yogi at heart, try Nourish Hot Yoga for a variety of yoga types including the Bikram Method Yoga, YIN yoga, and even Inferno HOT Pilates. New to the practice? Don't worry, every body that walks through the door can expect kind and caring instruction.  (200-1326 Johnston Road)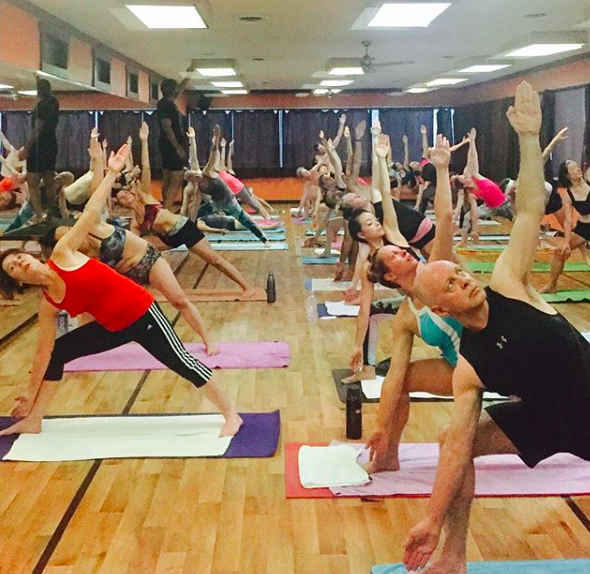 Another popular spot is Westcoast Hot Yoga. They offer classes for all ages from beginner to advanced. "Yoga means union of body-mind-soul, and that's what we offer!" (1461 Johnston Road)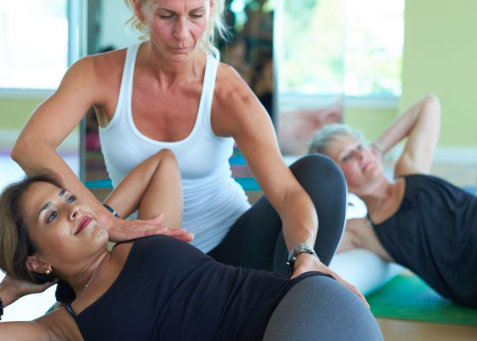 A locals favourite spot for White Rock is Live Yoga. Live Yoga was voted the best yoga studio in White Rock and South Surrey for 2017! With specific classes such as Beginner's Yoga, Hips and Back Yoga, and Alignment Yoga, there is sure to be something for everyone. (15186 Buena Vista Avenue)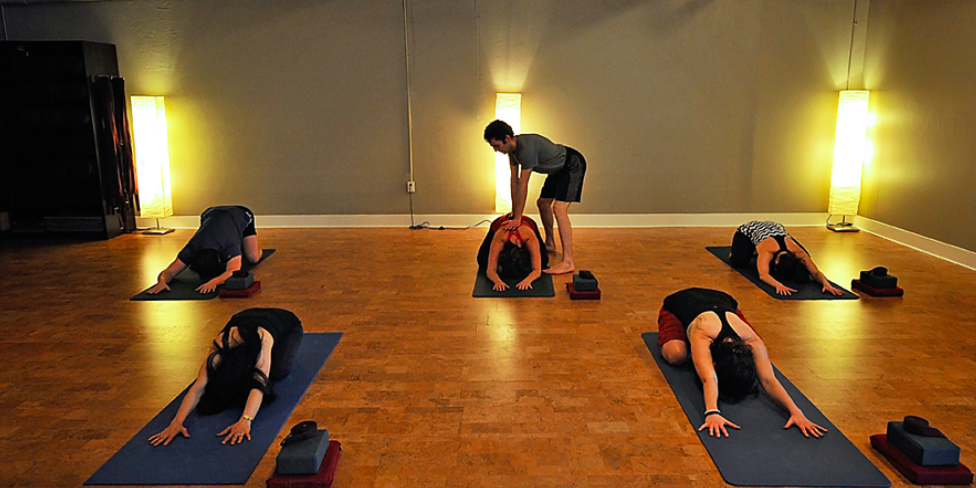 Diva Fitness and Pilates Studio are a Women's Fitness Centre, kitty-corner to the Whaling Wall by HSBC. With small group classes and personal training in Pilates Reformer, Spinning, Yoga and Weight Loss, they offer a non-intimidating atmosphere and aim to cater to women of all ages and fitness levels. (15141 Russell Avenue)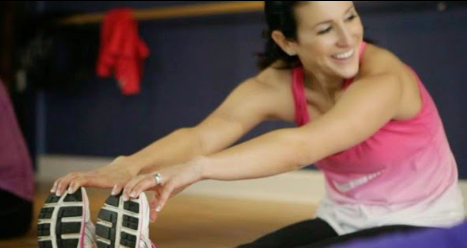 If you want less meditation and more sweat or maybe you want to work off those fish & chips or that ice-cream cone, check out LOOP Fitness and Pilates. "Fit for Infinity." (1071 Kent Street)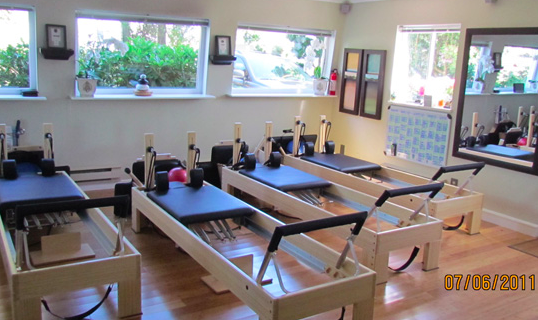 "OM" is the word!
---
Yoga/Fitness Studios:
The Dailey Method White Rock Barre & Cycle Studio
1122 Vidal St
(604) 385-0014
https://www.thedaileymethod.com
Diva Fitness and Pilates Studio
15141 Russell Avenue
(604) 531-2484
InterFit Pilates Studio
1548 Johnston Rd
(604) 724-3661
Live Yoga
15186 Buena Vista Ave
(778) 545-9918
LOOP Fitness and Pilates
1071 Kent St
(778) 888-8558
Nourish Hot Yoga White Rock
1326 Johnston Rd
(604) 538-9647
http://www.bikramyogawhiterock.com/classes.php
West Beach Pilates Studio
14899 Marine Dr
(604) 250-5493
http://www.westbeachpilates.com
Westcoast Hot Yoga
1461 Johnston Rd #101
(604) 536-3973