What comes to mind when you think of White Rock? Walks on the pier, building sandcastles on the beach, strolling the promenade and a charming seaside village vibe.
But, those that head up the hill from the beach will discover another vibrant side of White Rock. The Five Corners area has earned a well-deserved reputation as a home of truly memorable dining experiences matched by enchanting views of Semiahmoo Bay, and tucked away this eclectic neighbourhood is White Rock's newest restaurant – Barrique Kitchen & Wine Bar.
We reached out to Josiah Tam, Barrique's owner & Executive Chef to find out more about his vision for the restaurant and being a part of the White Rock community.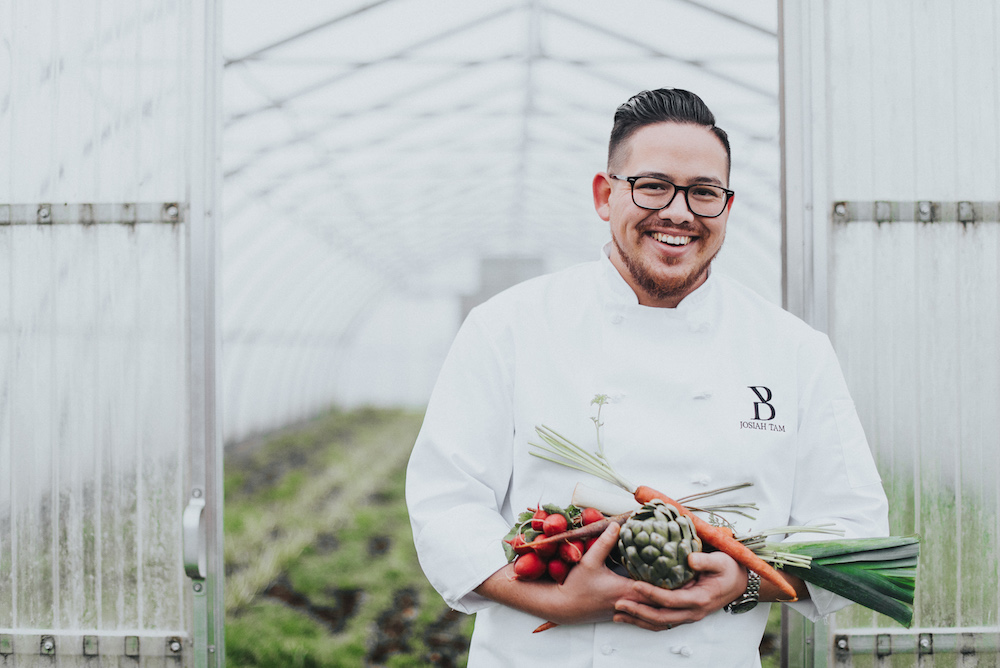 Photo Credit: Idlewild Photography Co.
EWR – Tell us about Barrique. What type of cuisine can diners expect? What does the name mean? What was behind the inspiration for the restaurant?
Chef Josiah Tam – Barrique is the product of years of dreaming about opening a restaurant. Our menu is inspired by French cuisine but not classically French. A great example is our Cavatelli dish which is Italian in structure, but the concept of it is essentially a Boeuf Bourgignon.
At Barrique we're really aiming to offer a comfortable and sophisticated neighbourhood spot to grab some great food and quality wine. If you can imagine a hybrid of a New York City wine bar and a Paris bistro, that's probably the best way to describe Barrique.
Barrique is the term for 225 liter wine barrels made oak, in which Bordeaux wine is aged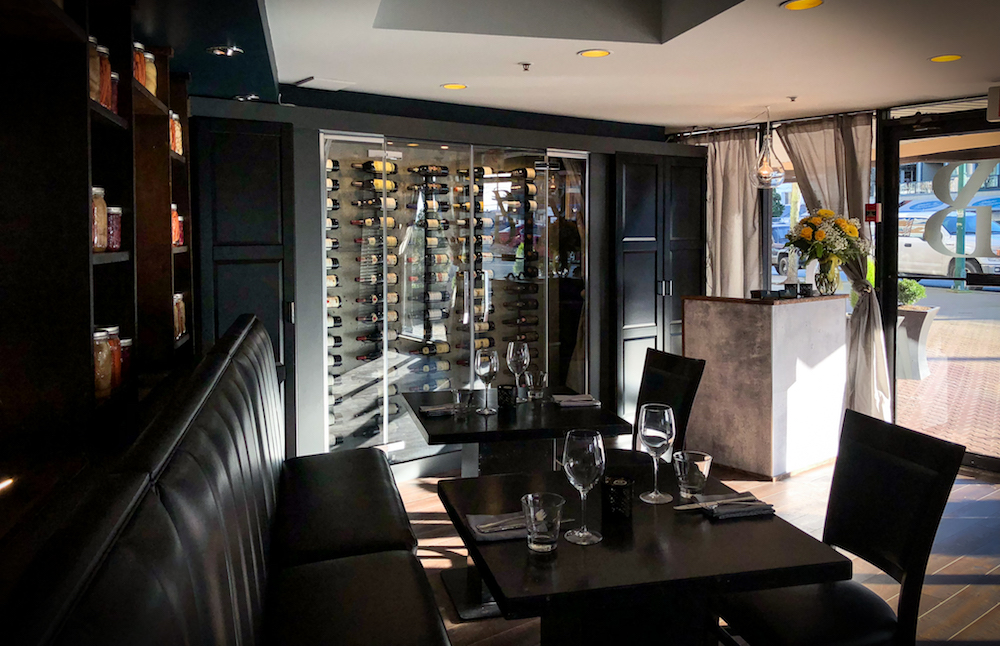 Photo Credit: Josiah Tam
EWR – How long have you been a part of the White Rock community?
Chef Josiah Tam – I grew up going to school in White Rock at WRCA, and had my first kitchen job as a dishwasher about 10 years ago in White Rock.
EWR – Why did you choose White Rock as the location of Barrique?
Chef Josiah Tam – I live in the Panorama area of Surrey so one of the first considerations in choosing a location was the proximity to home, as the hours are long! Along with this, I really feel like White Rock is on the cusp of a boom and big things are going to happen in this community. It really just felt like the right place at the right time.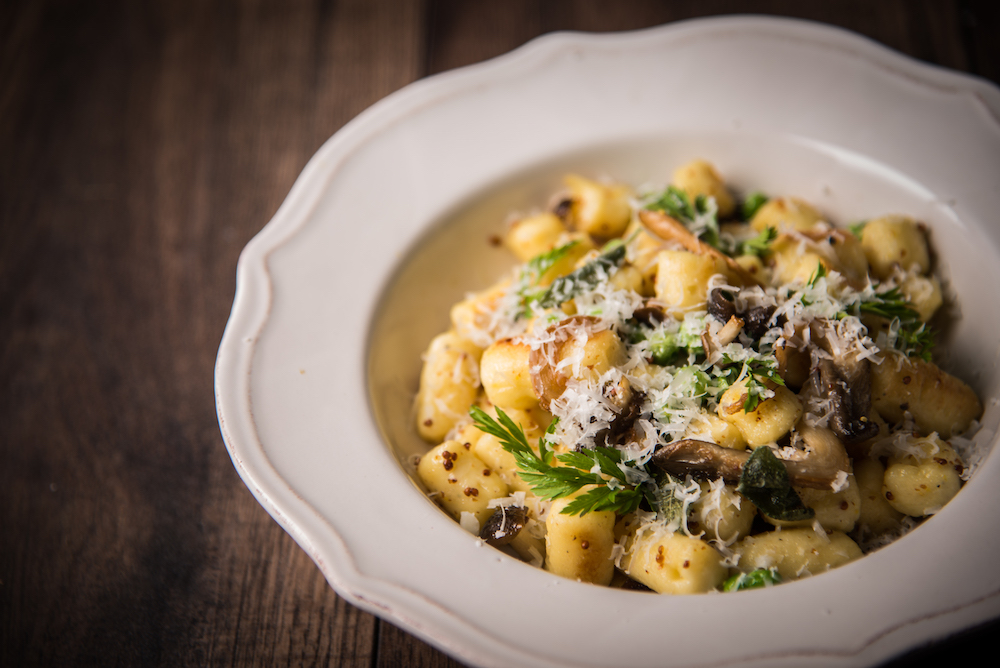 Photo Credit: Josiah Tam
EWR – We'd love to know how it all began! Where did your love of food originate from and how was it fostered?
Chef Josiah Tam – I grew up in a multi-cultural home (my father is Chinese and my mother is from Newfoundland with family roots in the UK and France), so food was always a big part of our daily life. From an early age I was eating exotic foods, and always having a home cooked meal for dinner.
If I was to pick a specific moment where it clicked for me that food could really be something special, it would be on a family trip to Quebec City when I was about 15. We ate for the first time at a fancy white tablecloth spot and I still remember my meal. First course was escargot in their shells with hot and foamy garlic and parsley butter. The main was a roasted Cornish game hen with buttery mashed potatoes, glazed carrots, and chicken demiglace. The dessert was a creme brûlée, classic with no frills.
EWR – Where did you study/train to become a chef?
Chef Josiah Tam – My initial training started with blood, sweat, and tears in the dish pit. My formal training was completed at Le Cordon Bleu in London, UK. This is where my love for French cuisine really grew.
EWR – What was a favourite childhood dish growing up?
Chef Josiah Tam – That's a tough one. Saturdays were always a Chinese breakfast day, so dim sum was always a favourite. My mom's banana bread is killer though, so there's another favourite.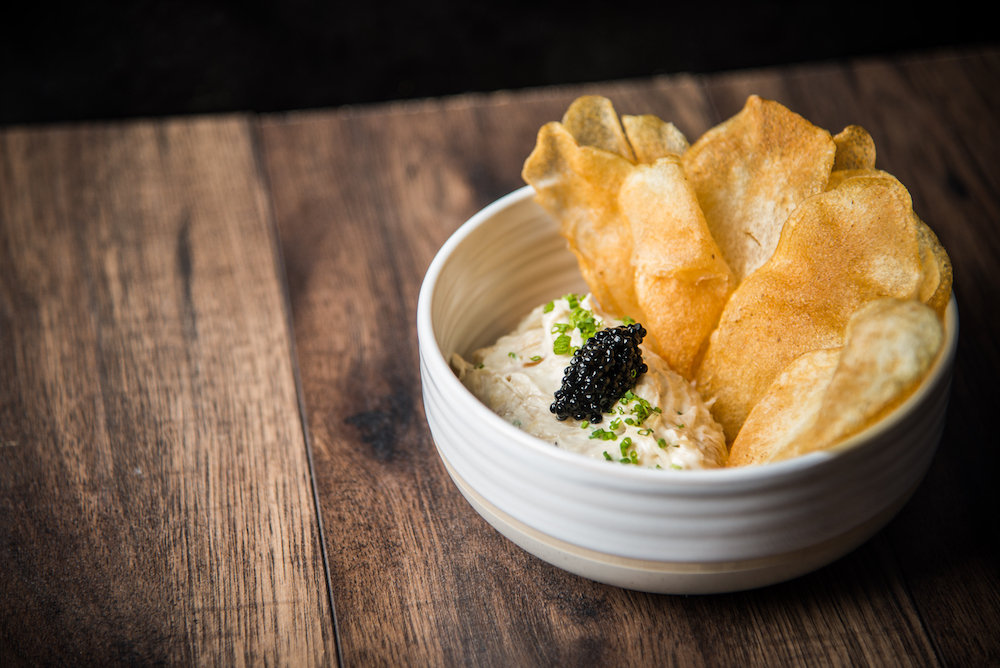 Photo Credit: Josiah Tam
EWR – Did your parents ever let you experiment in the kitchen?
Chef Josiah Tam – Oh definitely. My mom was a stay-at-home mom so I was always in the kitchen with her. When I was really little I would play with my toys in the kitchen while she cooked. As I got older I was given prep tasks to help her get dinner ready. I remember one time when I was about 10 I wanted to make a cake but I didn't want to use a recipe … didn't end well, lesson learned.
EWR – Besides cooking do you have any hobbies that you're passionate about?
Chef Josiah Tam – Music and photography are huge passions of mine. I'm classically trained in piano, and have been playing various instruments and songwriting since I was a teenager. I used to do wedding and fashion photography as a side business fresh out of high school but recently I've moved more into food photography. All of the photos on the website are taken by me.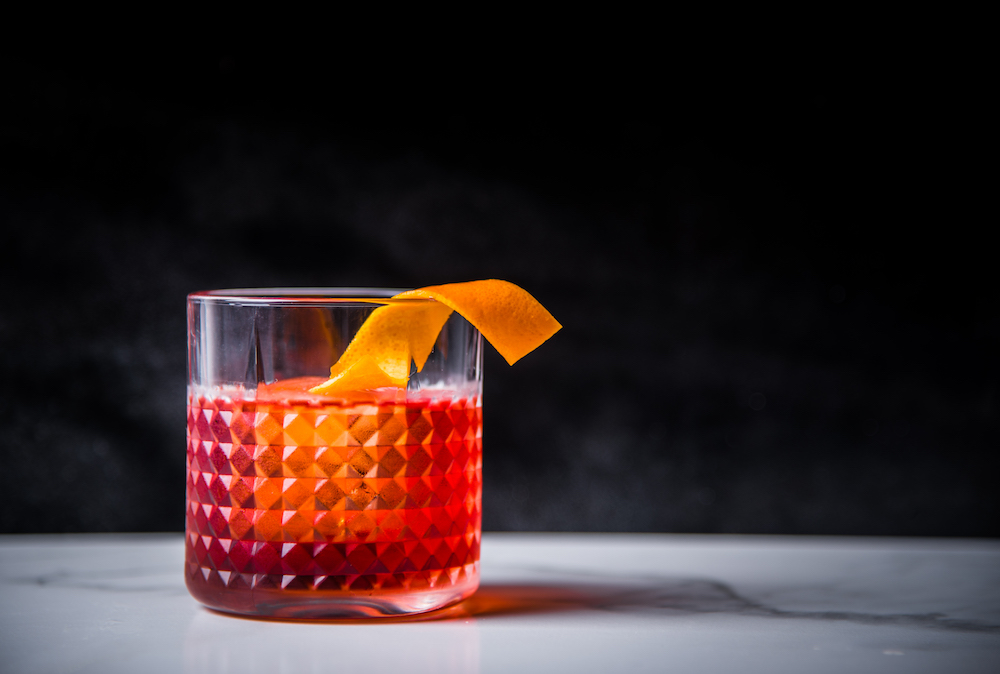 Photo Credit: Josiah Tam
EWR – How do you feel about White Rock's culinary scene?
Chef Josiah Tam – That's a big question. White Rock's culinary scene has had a tough few years lately I think. I would say that the opportunity right now is huge though. The community is growing and changing, and I think along with that will come an exciting time in the restaurant community. I certainly hope that Barrique will be a part of that!
EWR – What tips would you give an aspiring chef?
Chef Josiah Tam – Keep your head down and work. Learn from your chef and don't be afraid to ask questions. Don't assume you know everything, because you never will. Travel, get out there and taste new cuisines and experience new cultures. Don't be afraid of the hard work, if you're passionate about a career in cooking the payoff is immense. Show up early for your shift, be ready to work the minute your shift starts. Last but not least, always be the hardest working cook in the kitchen because trust me, your Chef notices it and it will pay off.
EWR – Where are your favourite places to eat in White Rock?
Chef Josiah Tam – The Wooden Spoon has become my go-to brunch spot … their hashbrowns are amazing. We're on the same block as Laura's Coffee Corner so I end up there a lot as well, Laura is awesome and their sour cherry scone is killer. Also, although it's technically in Surrey, Tap is also a favourite. Their service and attention to detail are motivating.
Visit Barrique Kitchen & Wine Bar every Tuesday through Saturday from 5pm until late.
#1 – 15223 Pacific Avenue, White Rock