Celebrate 50 years of White Rock's Polar Bear Plunge with a chilly dip into Semiahmoo Bay on January 1.  Join other plungers and 1,000+ enthusiastic onlookers for this New Year's Day tradition. Costumes are "mandatory" and prizes will be awarded!
Registration at 10:30am and the official plunge takes place at noon!  Meet at the WHITE ROCK east of the Pier.
To celebrate the 50th anniversary, there will T-shirts and commemorative toques for sale, and there will be coffee and hot chocolate available by donation. And there is free parking along the White Rock Waterfront until January 31, 2020.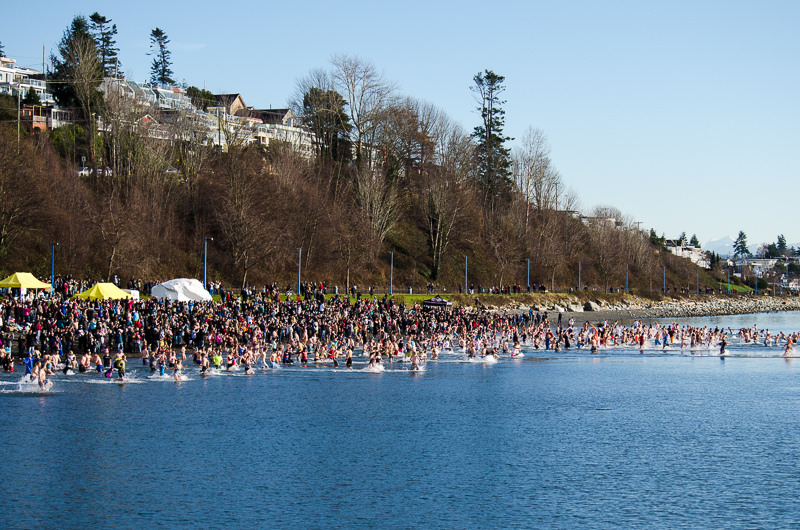 Photo Credit: Tyler Ingram via Flickr
Presented by Peace Arch, Peninsula, PNW Passport, Semiahmoo, South Surrey and White Rock Rotary Clubs and Royal Canadian Marine Search and Rescue, dozens of dedicated volunteers will be on-hand to make sure that this is year is a frosty and wet (and safe) good time!
Date: January 1st, 2020
Time: Registration Party @ 10:30am
Event: Polar Bear Plunge @ 12:00pm
Location: At the legendary White Rock, just east of the White Rock Pier.