Celebrate the dawn of the new year with a chilly dip in Semiahmoo Bay on January 1 as part of White Rock's Polar Bear Plunge. Join other plungers and 1,000+ enthusiastic onlookers for this New Year's Day tradition. Costumes are "mandatory" and prizes will be awarded!
Registration begins at 10:30 am and the official plunge takes place at noon!  Meet at the White Rock (P'Quals) just east of the historic White Rock Pier.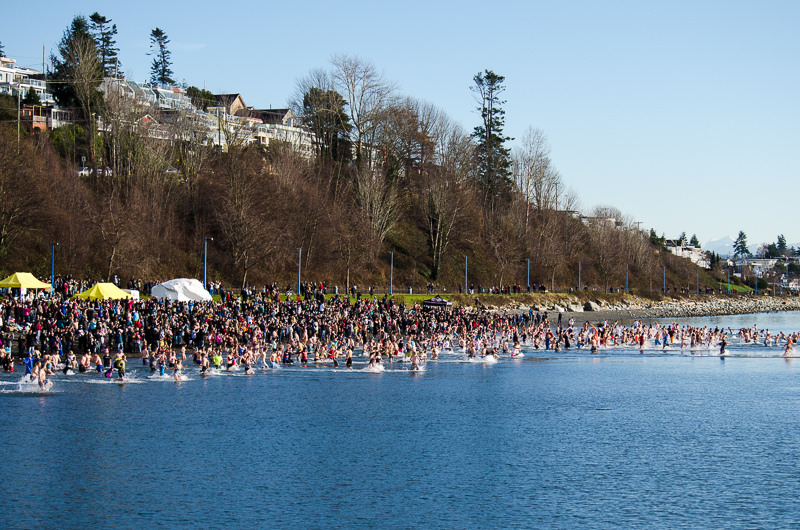 Photo Credit: Tyler Ingram via Flickr
Presented by the White Rock Rotary Club and Crescent Beach Search and Rescue, dozens of dedicated volunteers will be on-hand to make sure that this year is a frosty and wet (and safe) good time!
Date: January 1st, 2023
Time: Registration Party @ 10:30am
Event: Polar Bear Plunge @ 12:00pm
Location: At the legendary White Rock (P'Quals), just east of the White Rock Pier.