Here in the Lower Mainland, we don't go anywhere without something to keep us dry, because we believe that a little rain can never hurt a great day!
That is what the Rainworks project portrays. Rainworks is an invisible spray that, when applied to the sidewalk, is invisible and looks just like a regular sidewalk, until it is activated by rainwater. When it rains, it reveals lively pictures and messages which come alive to brighten those stormy winter months.
White Rock was established as a city 60 years ago, in 1957, and the project is in celebration of White Rock's birthday. There are six Rainworks pieces around the city, all done by Jeff Kulak who is a Vancouver based artist specializing in "exceptional graphic design, [and] playful illustration," and all with a message in representation of a story or event.
I had the pleasure of exploring the city in search of each piece, and was not disappointed by what I found!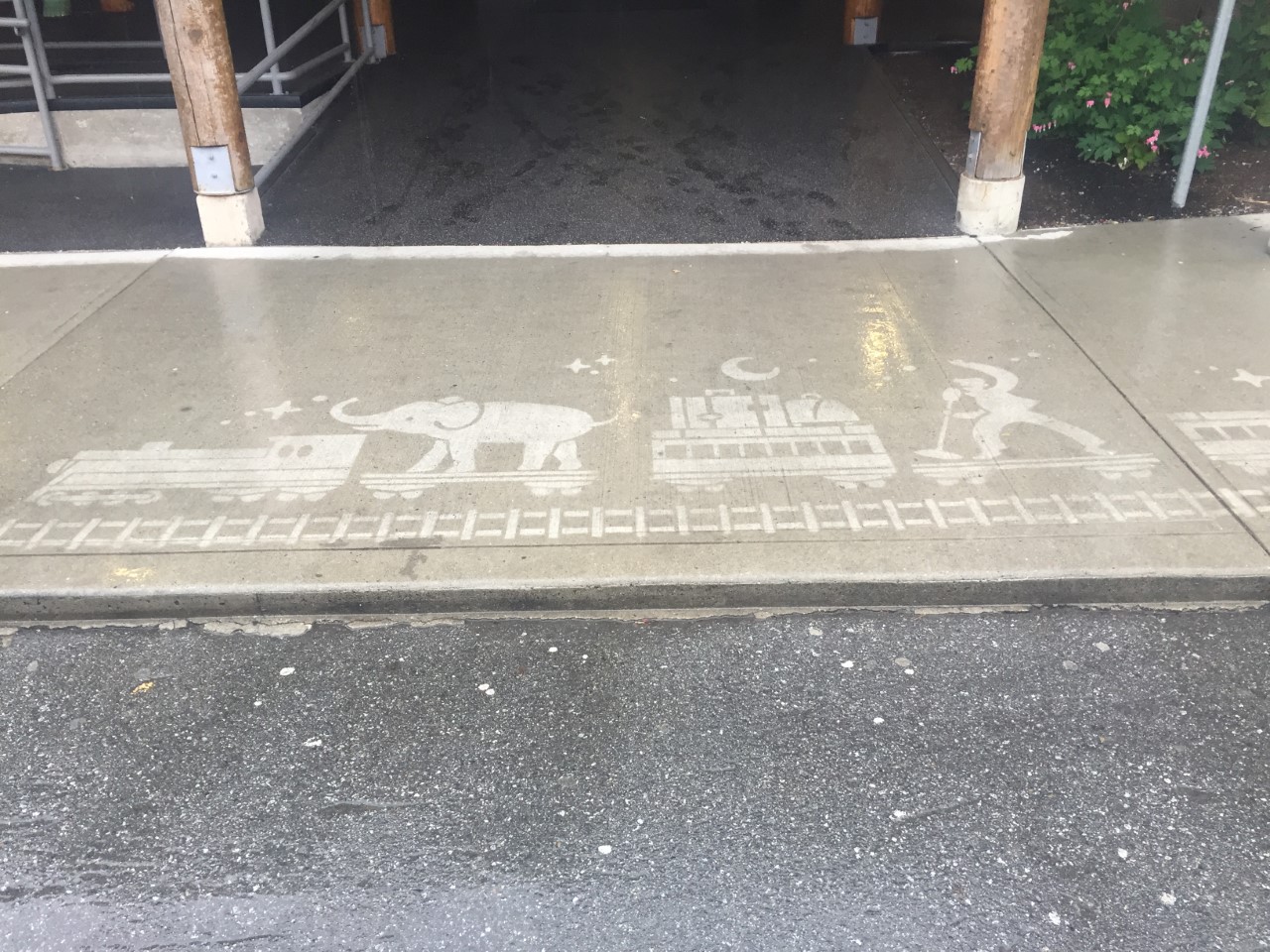 This was my first stop of the day, at Centennial Arena. This piece is titled "Night Train", and is in honour of the railway, which brought everything from circus elephants to Elvis, to the shores of White Rock. The oceanside railway is important to the development of White Rock as a city, and continues to be important to the economy of Canada.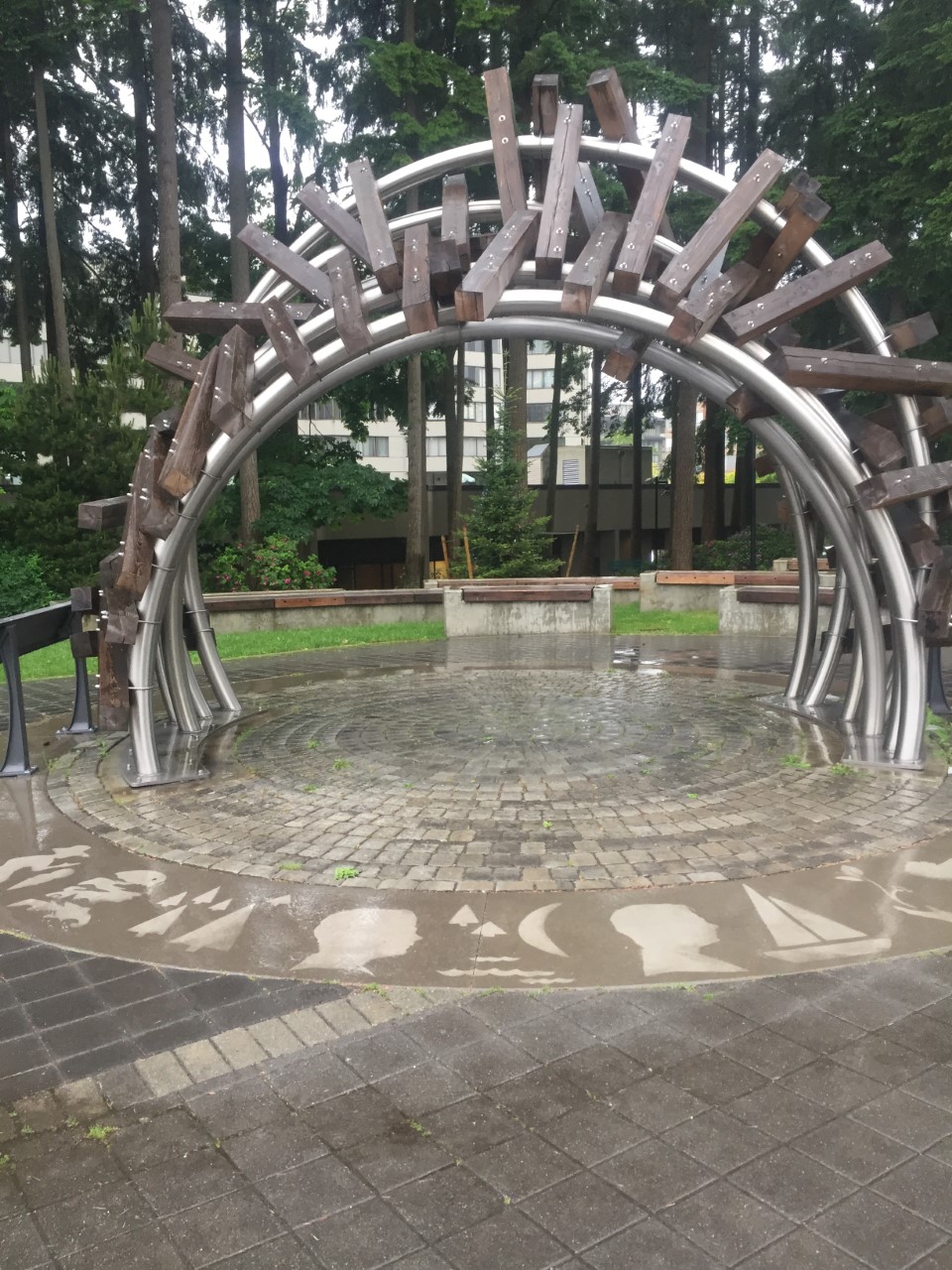 The next find was just outside the White Rock Community Centre, and is called "Community Voice", due to conversations and creations during a workshop which was held for community members to explore their connection to this city.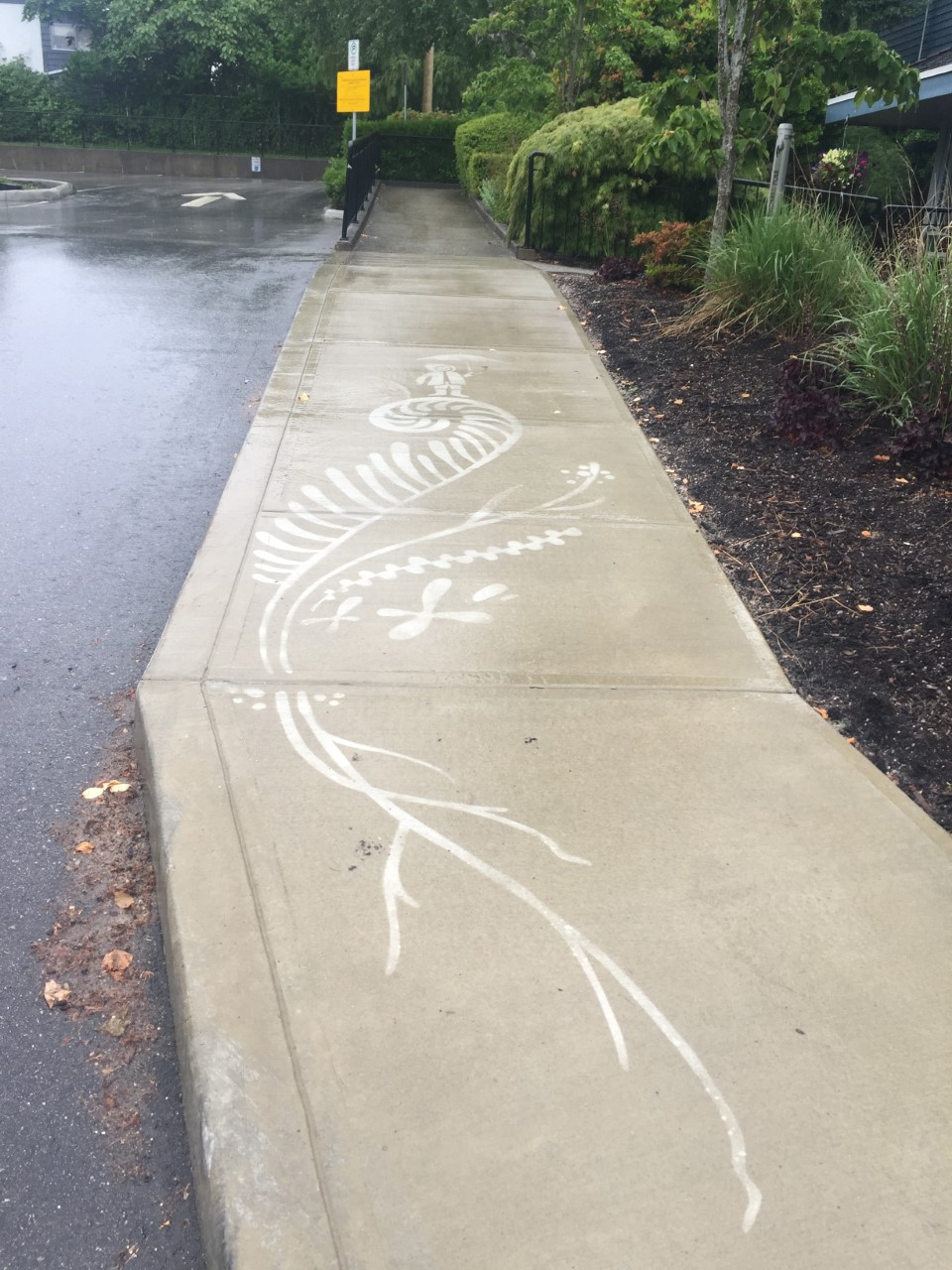 "New Growth" is located outside the Kent Street Activity Centre and represents the changing times, as generations pass on to new generations in White Rock.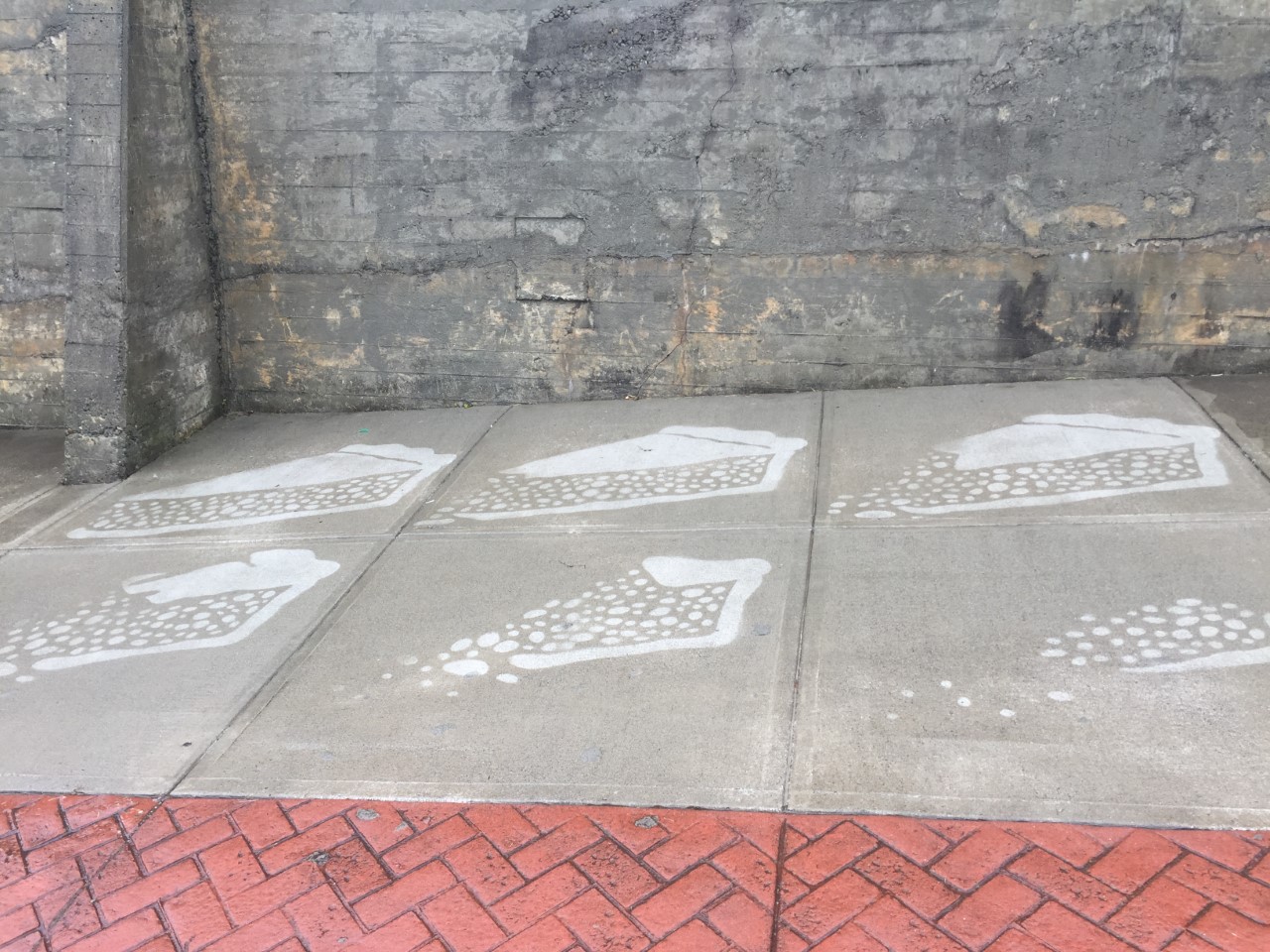 At the corner of Victoria and Martin sits a disappearing slice of blackberry pie titled "Hillside Pie" in honour of the blackberry bushes that once lined the streets down the hill.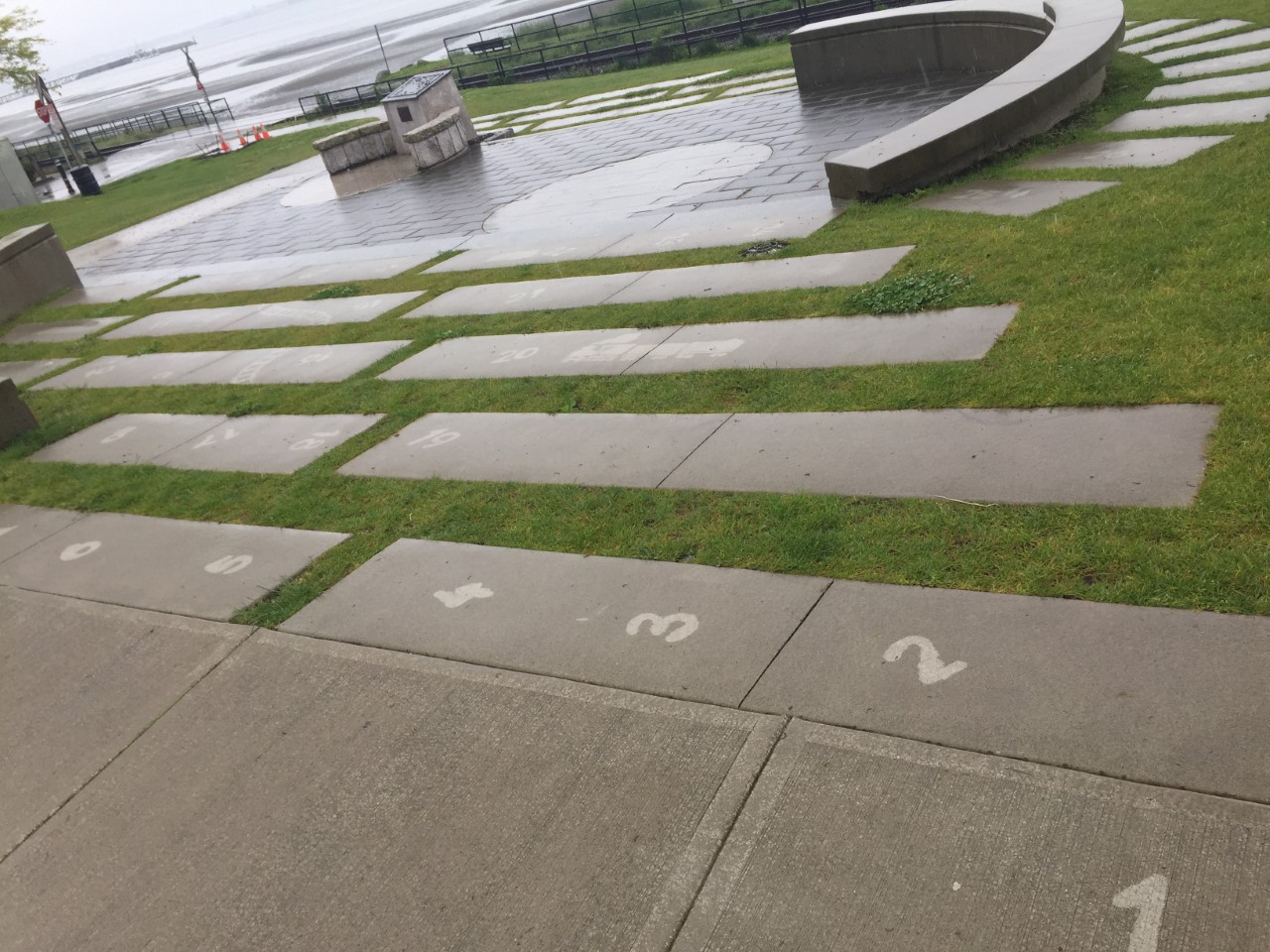 At Bayview park, we celebrate sixty years of White Rock in a commemorative hopscotch, reasonably titled "History Hopscotch!"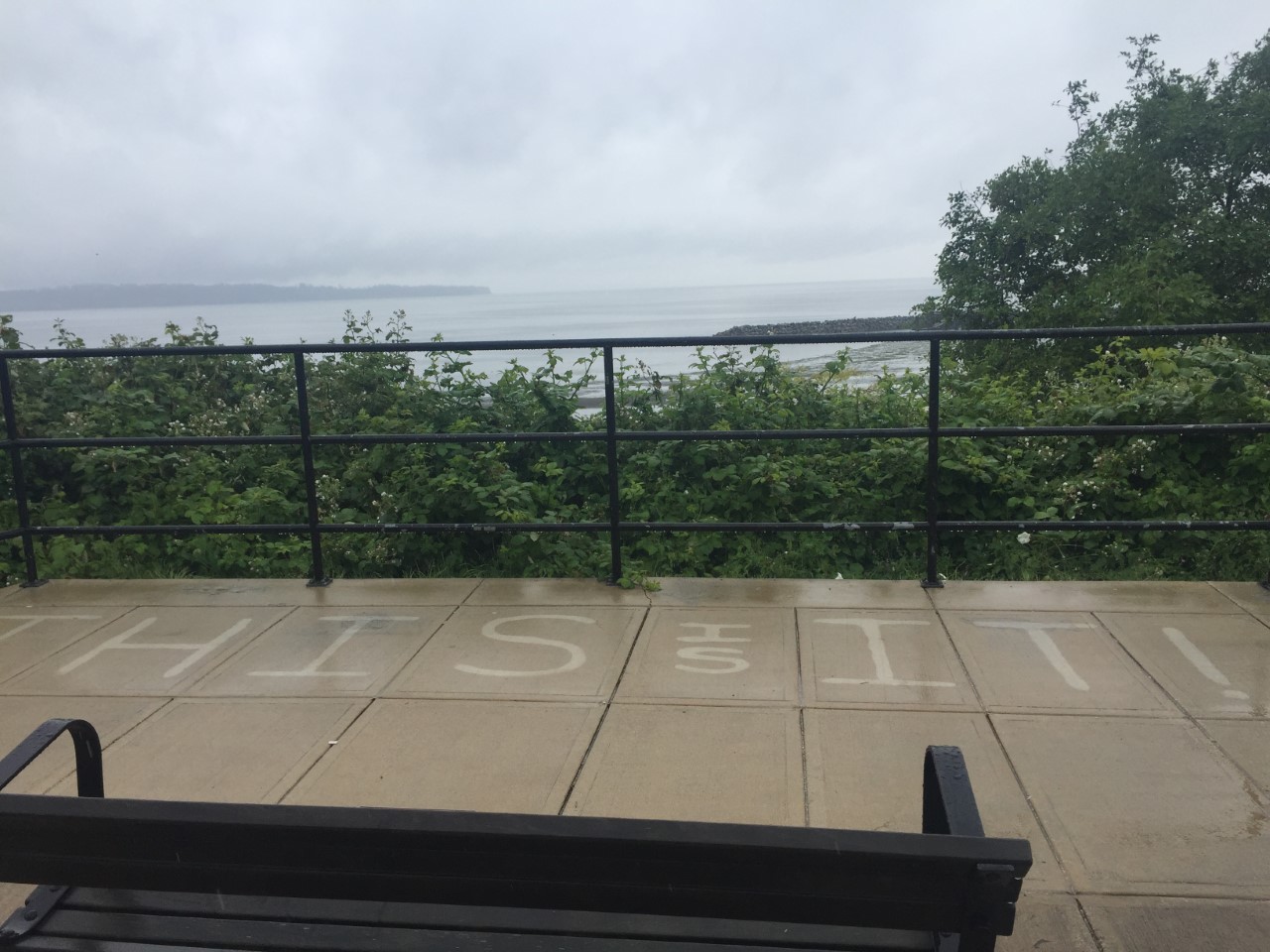 "This is it!" is based off of one woman's words as she decided to move to the west coast after viewing the ocean while visiting White Rock for the first time.
Have you braved the rain to check them out? Which one is your favourite?
-Rebecca Atamanchuk