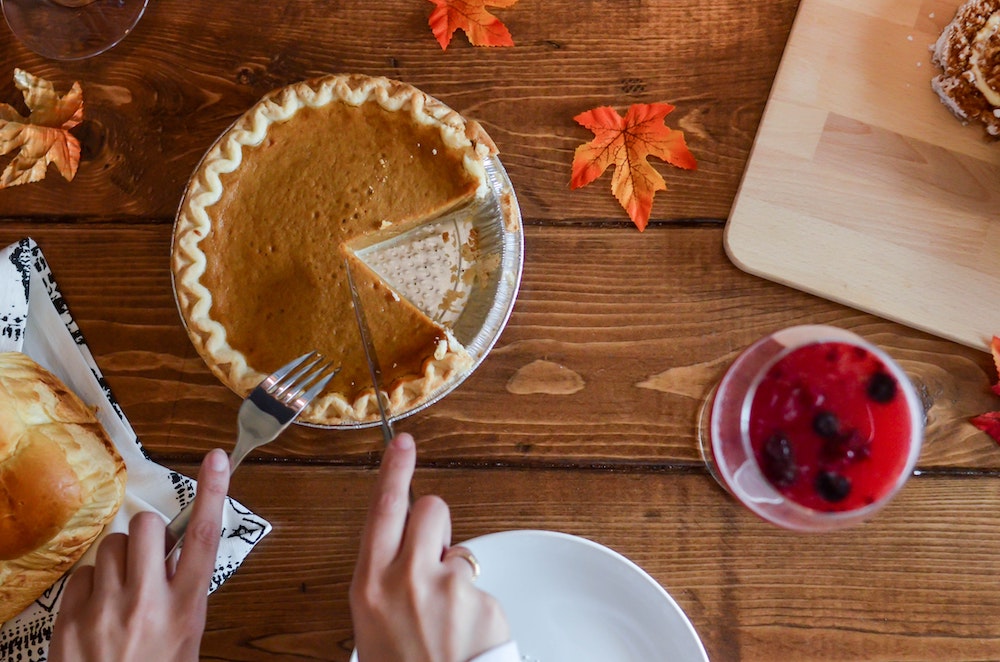 Autumn is upon us and with this new fall season comes cozy trends in fashion (hello, boots and sweaters) and decor (we see that pumpkin and mums on your doorstep) and our favourite, food. When the days turn chilly and damp, we start to crave comfort foods and seasonal flavours, and White Rock's restaurants and coffee shops are ready to satisfy that craving with seasonal menus, harvest flavours and all the pumpkin spice you can handle!
Barrique Kitchen + Wine Bar continues the seasonal evolution of their menus with their brand new fall menu. French-inspired, and with a commitment to using the freshest local and seasonal ingredients available, makes dining at Barrique a warm and delicious experience. Chef Tam's fall menu celebrates the harvest season with produce that was grown and harvested less than 20 kilometres from the kitchen and makes an appearance in most dishes. Be sure to try the cider-braised pork cheeks served with seasonal veggies, parmesan polenta and apples and watch for their terrine du jour specials. And you haven't lived until you've tried Barrique's Duck Poutine, an unctuous creation of duck confit, local Kennebec fries, cheese curds and gravy.
Our favourite vegan eatery, Grounds and Greens Cafe, is taking fall head-on with the introduction of the Pumpkin King and the Great Pumpkin Latte.  In keeping with the great tradition of pumpkin spice lattes, the Great Pumpkin Latte is a frothy and smooth pumpkin spice latte topped with coconut whip, caramel sauce, graham cracker crumble, and pumpkin pie meringue. Its partner in all things fall, the Pumpkin King is an autumn twist on their classic "Ice Queen", an epic whipped coffee confection.  And their popular s'mores cookie has been reinvented for fall with a vanilla base, roasted sweet potato, candied pecans and a caramelized marshmallow on top! Put them together and you have the quintessential fall experience.
For some, pumpkin pie is a must-have fall-holiday dessert, while others take a hard pass and question why you would eat a pie made of vegetables! But, if pumpkin pie is your fall dessert favourite, then make your way to Hillcrest Bakery and Deli. Every year they bake, from scratch, their own unique blend of pumpkin and species into a delicious, light pie crust and they might just be better than your grandma's pie!
And if you are one of the aforementioned pumpkin pie lovers but are feeling the need to elevate your dessert, then get yourself to Chez Christophe and order the individual Pumpkin Tart. All the warming flavours of fall whipped into a roasted pumpkin mousse served atop a madeleine sponge cake, with a 35% caramelized white chocolate cinnamon ganache and topped with pumpkin seed crumble. This is not your grandmother's pumpkin pie, and rumour has it that large pumpkin tarts are coming soon, so you can share … or not! We won't judge!
If it's a classic pumpkin spice latte you're on the hunt for then look no further than Islands Cafe. Their Koko Pumpkin Pie Latte satisfies all those PSL cravings with the added bonus of a creamy house-made coconut whipped topping. Pair it with their seasonal Apple Oat Bar with a creamy caramel layer and crumbled topping and it's fall on a plate … and in a mug!
Who says you can't have ice cream after summer? The folks at Crazy Cows Ice Cream know that is just crazy and have created two "cozy" fall ice cream flavours for those who aren't quite ready to say goodbye to summer. The warming, familiar flavours of pumpkin pie meet hand-churned artisanal ice cream in their aptly named "Pumpkin Pie Ice Cream", and for a floral nod to the end of summer, try the lavender with liquorice ice cream.
Cooler days and changing colours mean more full-bodied beers are in demand, and White Rock's craft breweries have got you covered. Try Galaxie Craft Brew House's Black Hole Chocolate Stout, a lighter stout with complex coffee, chocolate and roasted notes. Perfect for enjoying while watching one of White Rock's epic fall sunsets at the beach. White Rock Beach Beer's "Border", is a Baltic style Porter with a big, malty aroma and chocolate notes. Sure to keep you warm on cool autumn nights.  Or maybe you're not quite ready to let summer go, in which case 3 Dogs Brewing's Peachy Goodboy Haze Ale takes advantage of the last peaches of the season in this easy-drinking beer with notes of peach and stone fruit.
And finally, to kick off the arrival of fall, Le Sasquatch Eatery is throwing an Oktoberfest event from September 30 to October 3. Channel your inner Bavarian and tuck into an Oktoberfest themed menu of soft-baked pretzels with German beer cheese, Knodel (dumplings), bratwurst and sauerkraut, veal schnitzel with braised red cabbage, savoury roasted chicken or ham hocks with stoneground dijon. And, in keeping with any good Oktoberfest celebration, there will be beer!