Just 14 days left before Christmas and if you're anything like me, you still have shopping to do! Don't panic, there's still lots of time and so many awesome White Rock shops and gift ideas to tuck under the tree. From local handmade treasures and cozy home decor to craft beer and experiences, there's something for everyone on your list!
Is there someone on your list who loves handmade gifts, but you just don't have the time or the talent? Visit the craft fair at the White Rock Museum & Archives. It's the perfect spot to pick up a unique gift from a local artisan or crafter. Choose from an assortment of handmade ornaments, knitted items, handcrafted jewelry, delicious jams and all natural soaps, just to name a few of the lovely items on display. The White Rock Museum & Archives Holiday Craft Fair is on until December 21 at 14970 Marine Drive.
Photo Courtesy of the White Rock Museum & Archives
For the tea lover in your life, head to Angelic Teapot for an aromatic collection of teas from around the world and beautiful tea accessories. Or pick up a gift certificate for the High Tea Experience at Clancy's Tea Cosy. Guests enjoy choosing their tea from over 50 varieties, and then tucking in to 3 tiers of decadence, including savoury bites, warm buttermilk scones with cream and jam, and tasty mouth-watering desserts.
Angelic Teapot – 1351 Johnston Road
Clancy's Tea Cosy – 15223 Pacific Avenue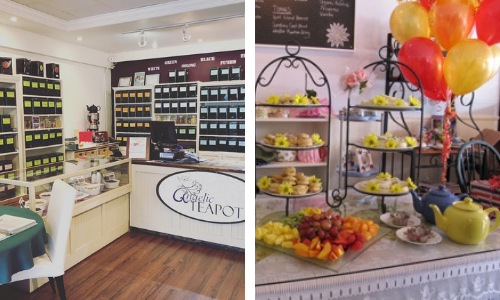 Photos Courtesy of The Angelic Teapot and Clancy's Tea Cosy
Have a friend who is interested in the metaphysical or spiritual worlds? Visit, the eclectic Bella's Miracle Shop (14841 Marine Drive), and browse the hundreds of different stones and crystals. Each crystal is purported to have its own healing powers. They also have a huge variety of home décor, gift items, books and jewelry. Or stop by Whitby's Books (14877 Marine Drive) for a vast collection of books and gift items that "support healthy lifestyles, spiritual living and contentment of the Soul".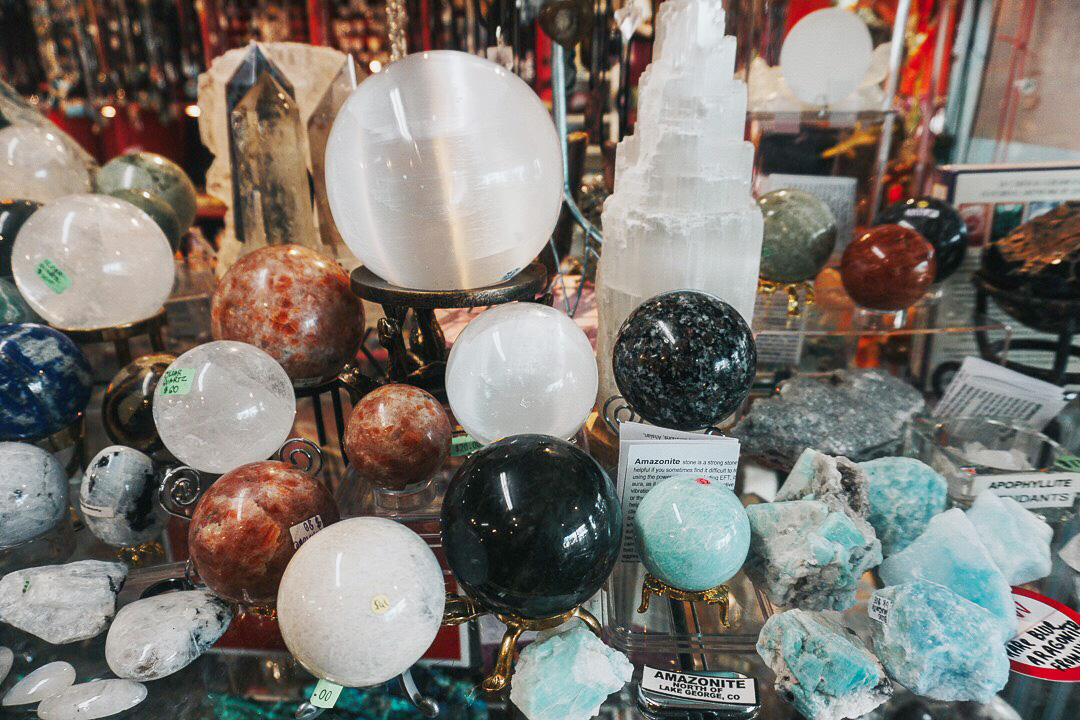 Photo Credit: Kama Money
Give the gift of theatre. Buy your theatre buff friend tickets to a show at the White Rock Players Club. Each year the troupe puts on at least 4 performances. The calendar for 2019 includes the uproariously funny, Comedy of Tenors by Ken Ludwig, Noel Coward's Present Laughter and the comedy, Laughter on the 23rd Floor by Neil Simon. The productions are fantastic and an amazing value at just $22 for an adult, or $80 for season pass. (1532 Johnston Road)
Who doesn't love live music? Pick up concert tickets for a show at White Rock's very own Blue Frog Studios. Check out their list of upcoming concerts and find something to suit everyone on your list. For the 80's lover, why not Barracuda: The Essential Tribute to Heart, and Hendrix fans will love Randy Hansen's tribute to the music of Jimi Hendrix. And don't forget your Motown lovers … they'll thank you for tickets to see The New Jersey JukeBox, a tribute to Jersey Boys Frankie Valli and the Four Seasons!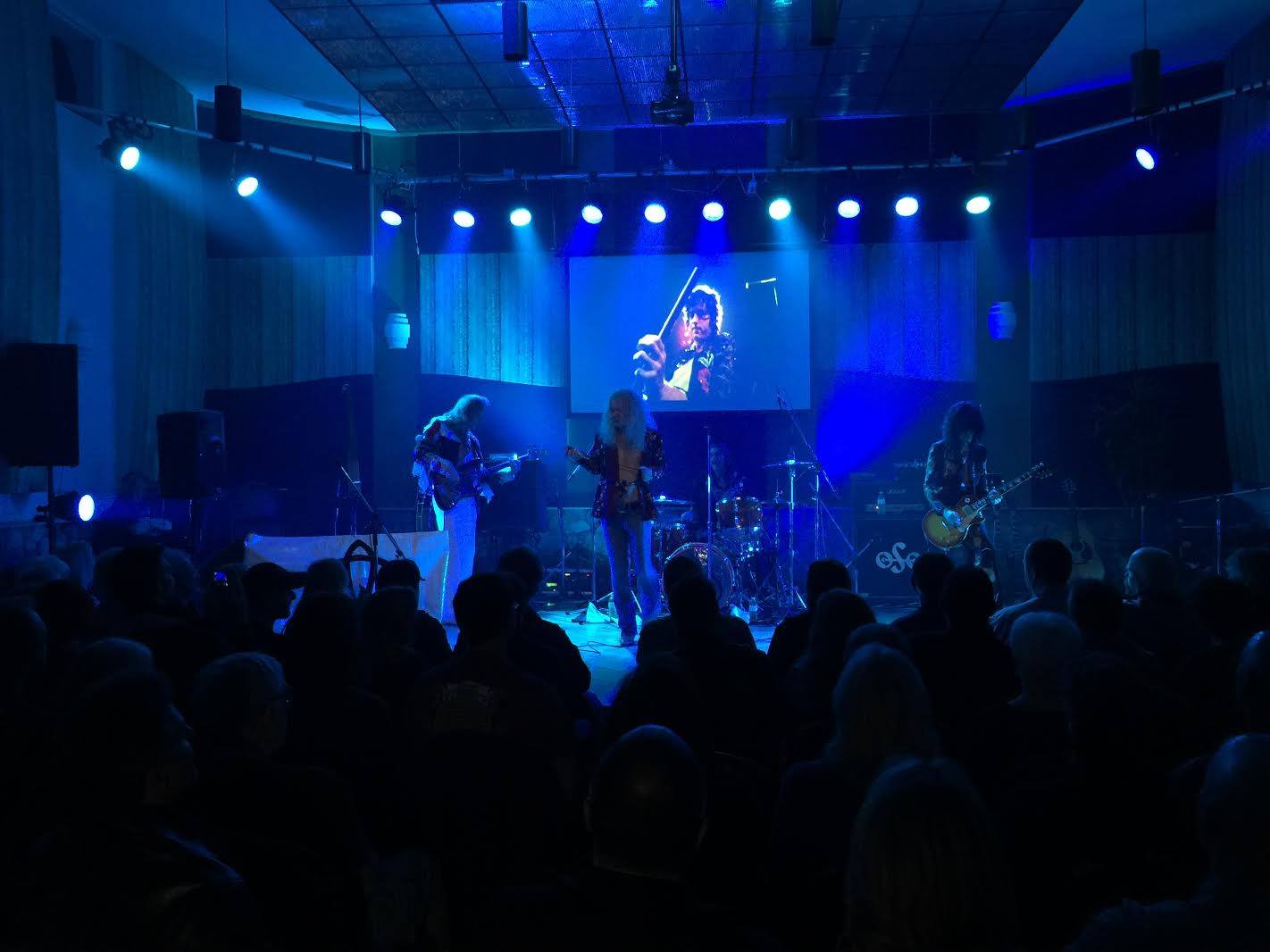 Photo Courtesy of Blue Frog Studios
Love local and unique? Whether you're shopping for your best friend (the one with the impeccable taste), your child's teacher (no #1 Teacher mugs here) or your wife (or husband), let the lovely people at The Handpicked Home help you pick out a thoughtful, and maybe thought-provoking gift. Some faves that we spotted are the wonderfully trendy geometric wall hangings, festive socks and these adorable "home" wall prints! (1406 Johnston Road)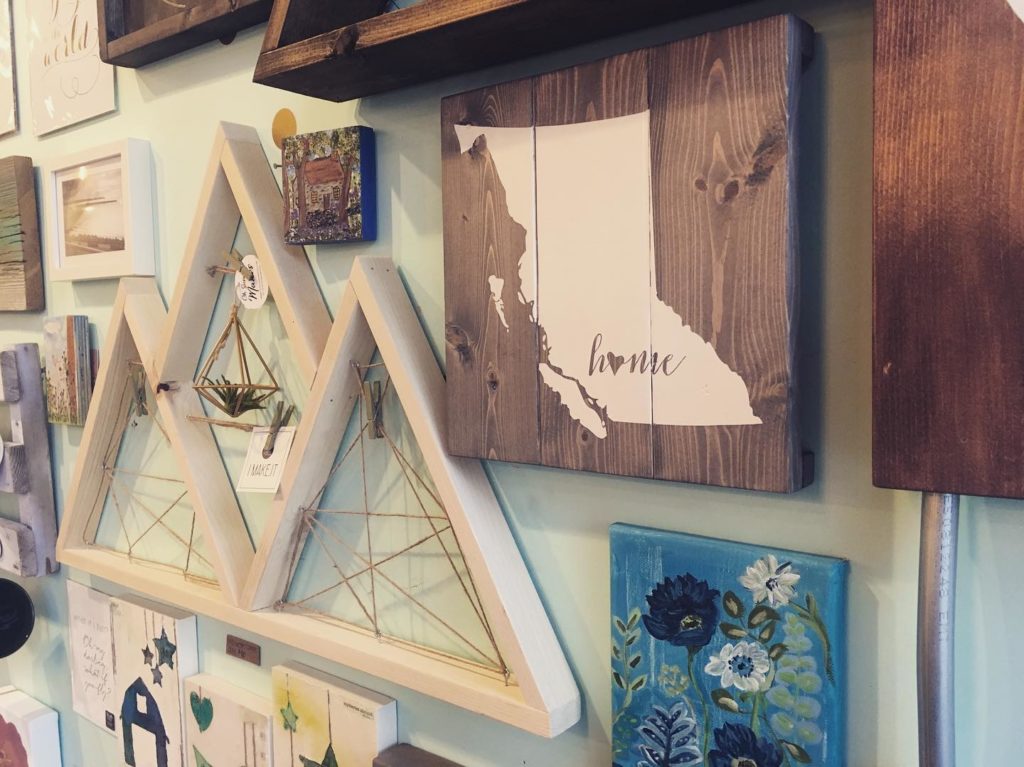 Photo Courtesy of The Handpicked Home
For the décor lover in your life, be sure to visit The Mason Jar for a beautifully curated collection of farmhouse inspired décor items. The shop is full of wonderful gift ideas like rustic signs, trendy macramé plant holders and gorgeous Christmas ornaments. We absolutely love these adorable mice ornaments, and if you're lucky they'll still have a few left … they were a hot commodity!  (15245 Thrift Avenue)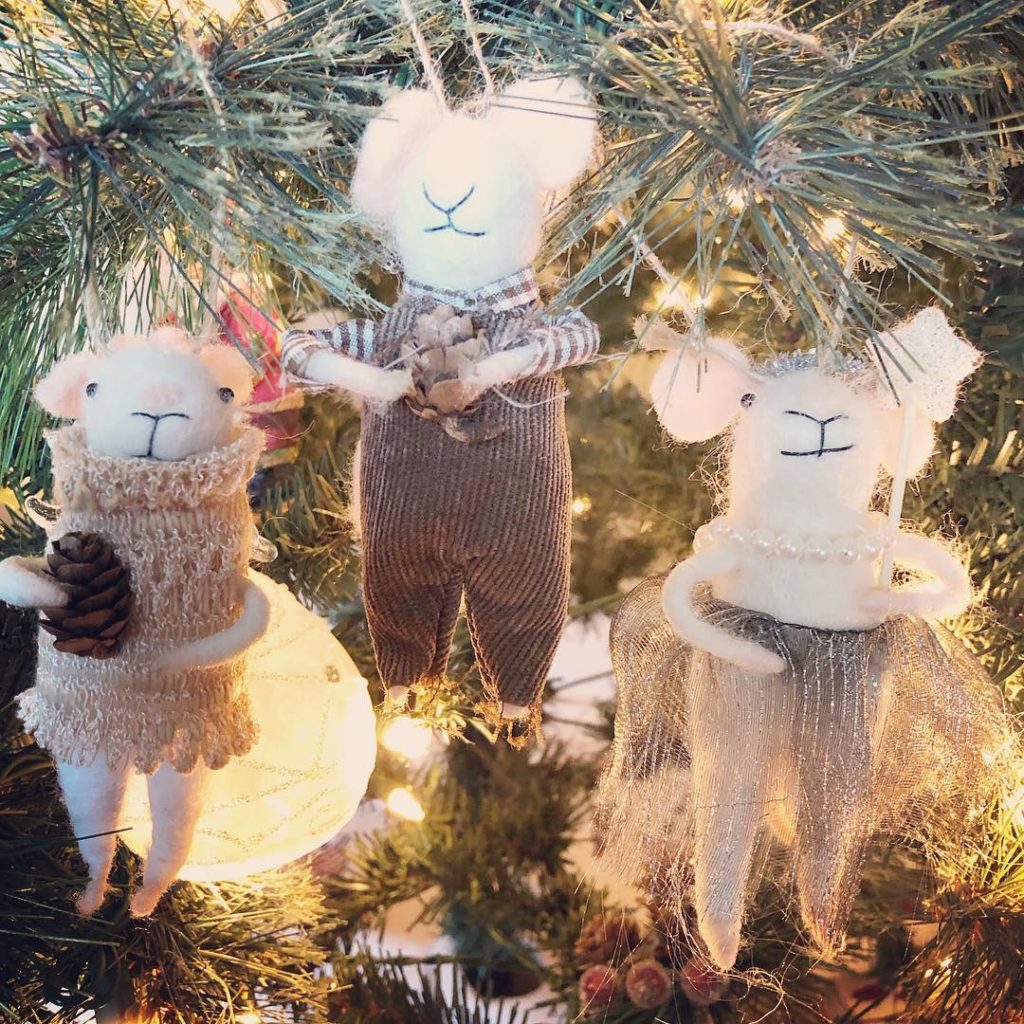 Photo Courtesy of The Mason Jar
Want to give the gift of relaxation and stress release? How about an essential oil diffuser from Saje Natural Wellness? Essential oils like lavender and ylang ylang diffused in a room are known to instill a sense of calm and release, while orange and peppermint oils can give a boost of energy. (14837 Marine Drive)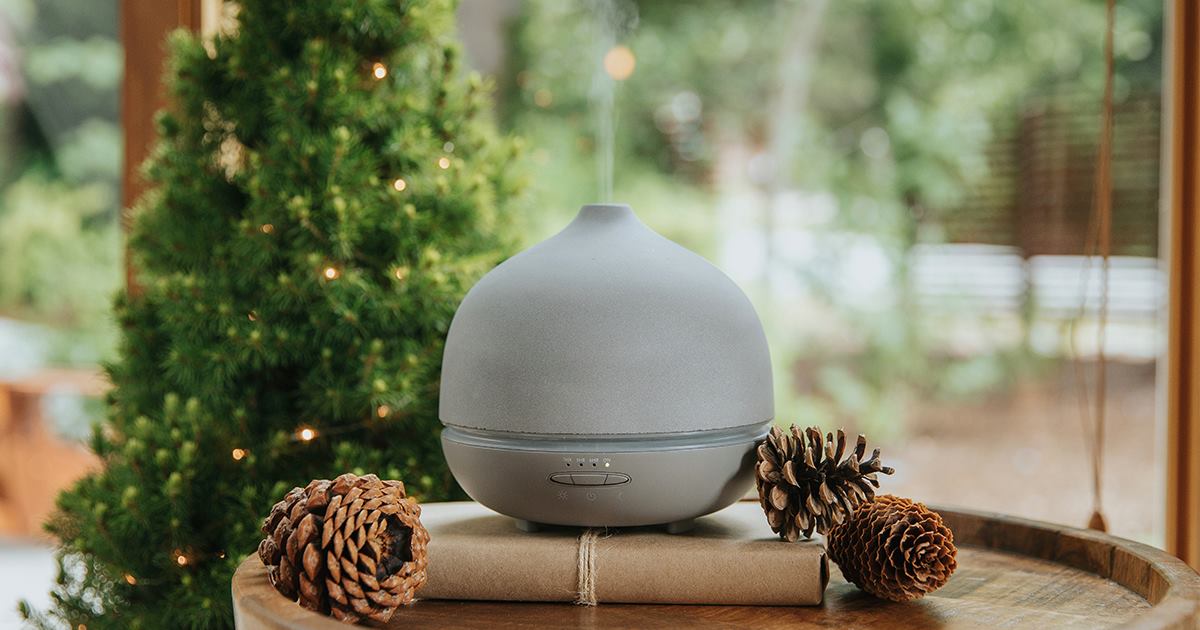 Photo Courtesy of Saje Natural Wellness
Is there a little person in your life? Or someone who is about to have a little person? Check out the adorable Looby Doo for a great selection of toys, clothing, baby accessories and mama accessories. We spied the cutest kids jewelry and so many fabulous toys and games. (15218 Pacific Avenue)
Photo Courtesy of Looby Doo
Do you have a nature lover on your list? Give the gift of an unforgettable adventure experience! Head to the White Rock Pier and pick up a gift certificate for a whale watching adventure or a harbour cruise from White Rock Sea Tours and Whale Watching.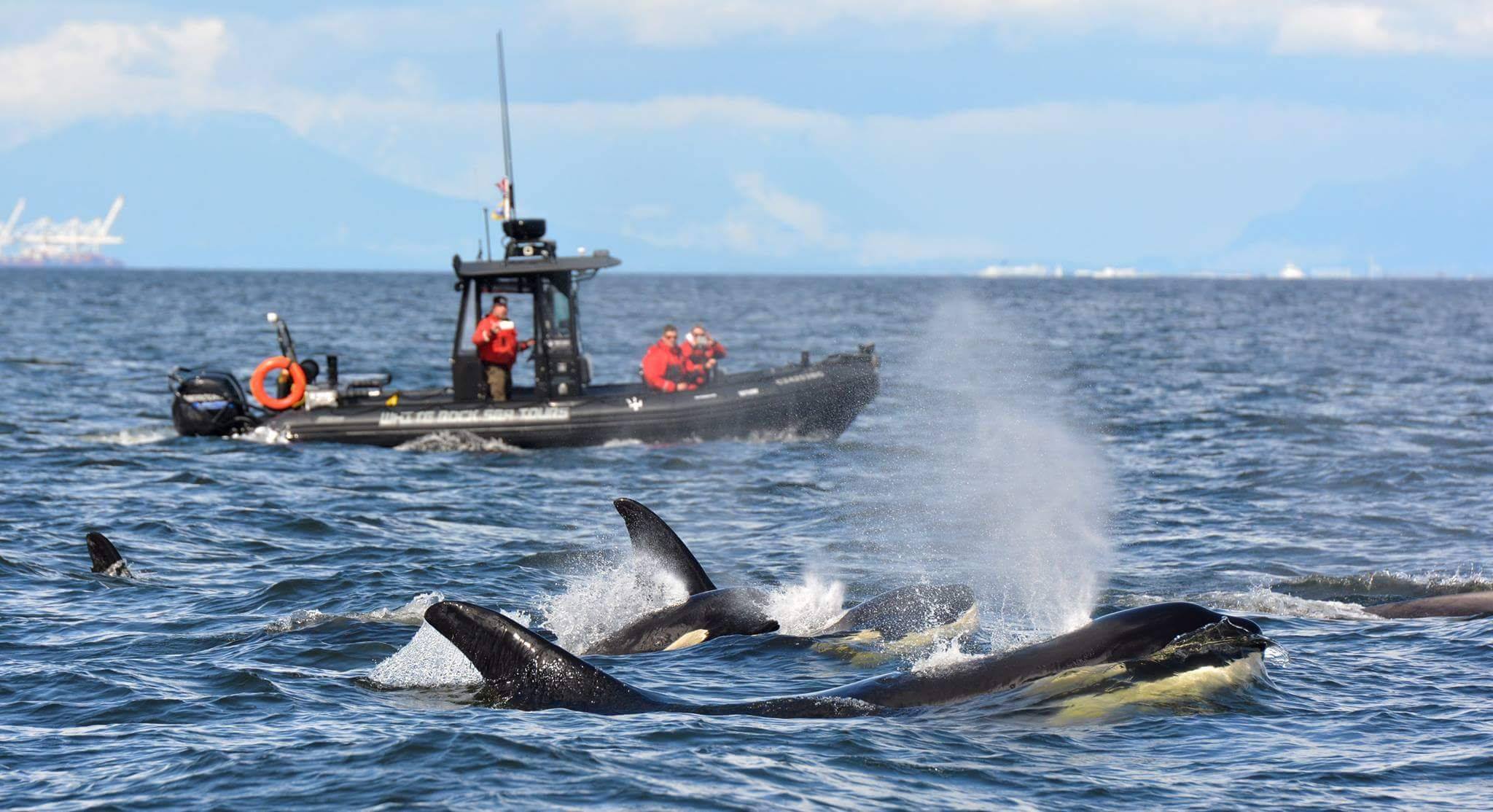 Photo Courtesy of White Rock Sea Tours & Whale Watching
The craft beer lover on your list will appreciate a growler and a fill or two from one of White Rock's local craft breweries. White Rock Beach Beer Company has been serving locals and visitors their finest ales and porters in the heart of White Rock for the past six years. And 3 Dogs Brewing celebrated their first year of business with a move, and their beers and brewpub receive rave reviews from everyone who stops in for a flight.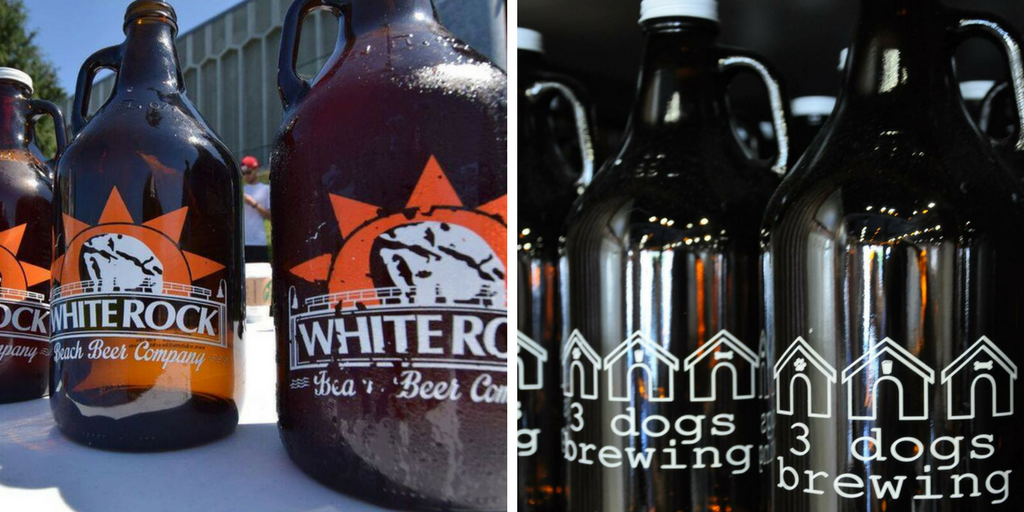 Photos Courtesy of White Rock Beach Beer Company & 3 Dogs Brewing
You can never go wrong with the gift of food! Pick up a gift certificate to your love's favourite White Rock restaurant!