If you follow Explore White Rock on Instagram you may have seen us sharing photos in our feed and stories featuring White Rock businesses and colourful Big Love Balls®. The brainchild of White Rock local Allison Voth, this movement of showing love and support started as a way to "highlight acts of kindness and show others how to live from the heart."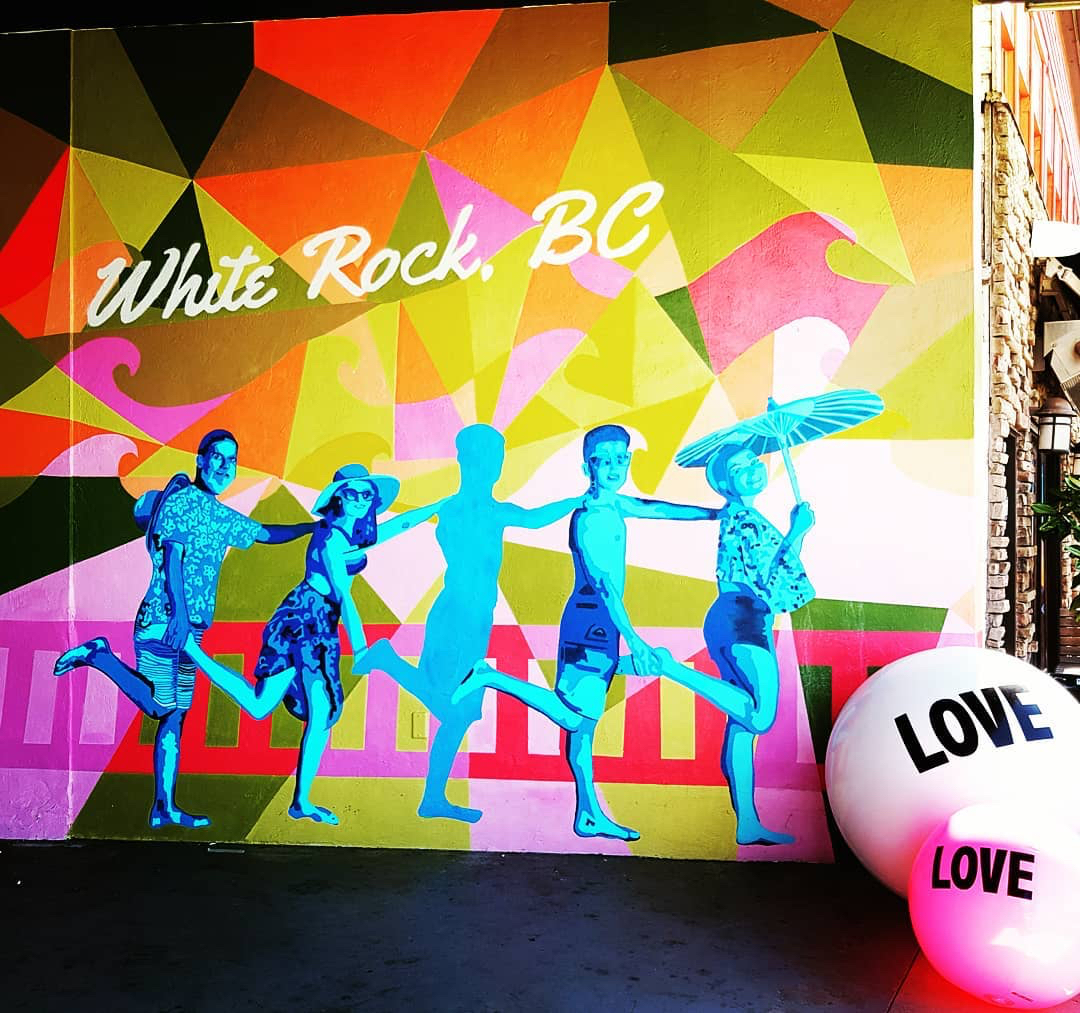 Finding herself out of work, facing the pandemic alone, and recognizing that local businesses were starting to suffer as they were going into what should have been the start of their peak season, Allison decided that it was time to get a little creative, and armed with a set of Big Love Balls® she hit the streets in search of businesses (and landmarks) to throw some love at! Early in the morning (to remain distanced and not to attract attention) of April 20, Allison took the 5-foot Big Love Ball® down to East Beach and with a photo in front of the Ocean Beach Promenade Hotel taken by a passerby, the love movement began, and she began posting photos to honeyheart.ca on Instagram. We love everything about this idea and reached out to Allison to find out more!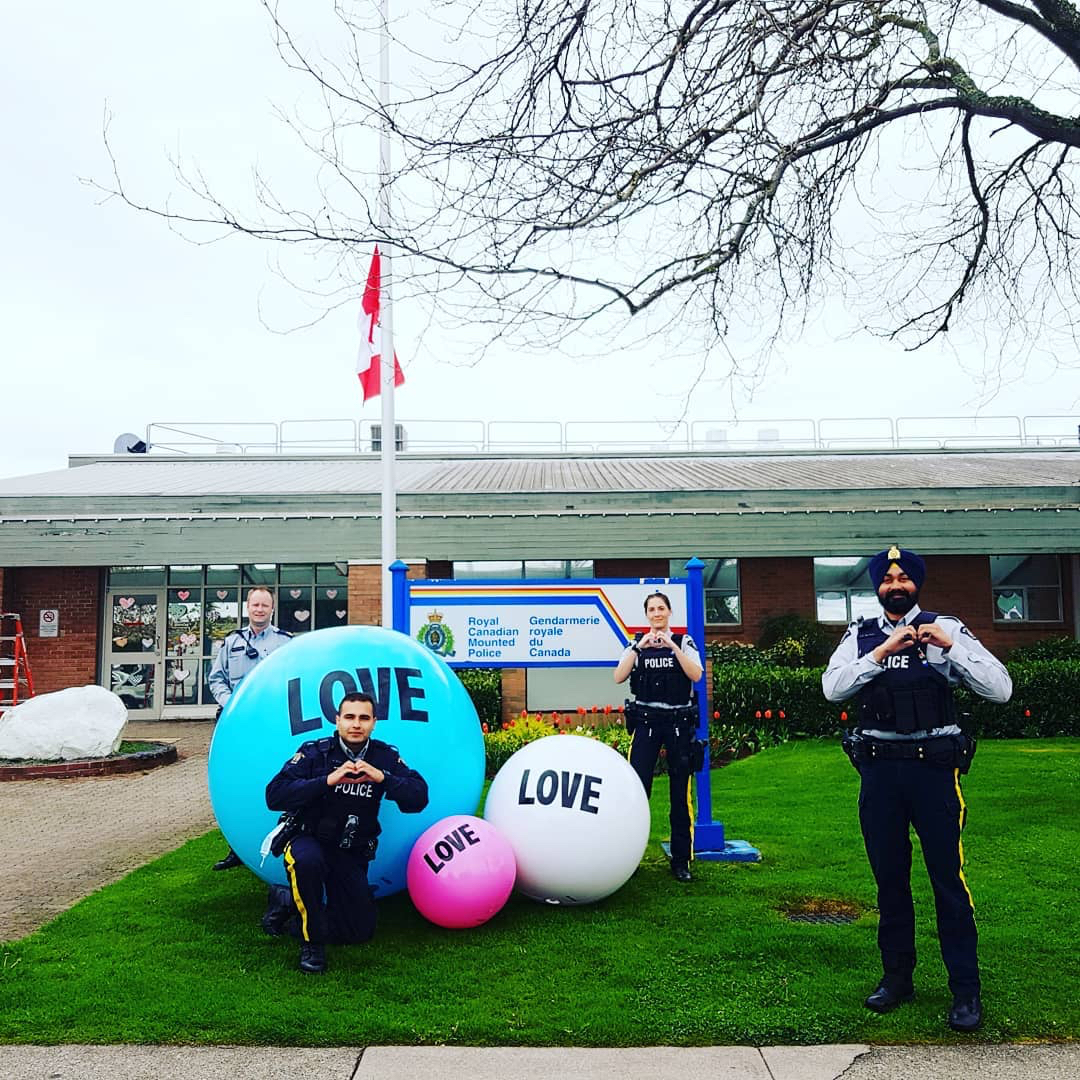 EWR – What made you decide to launch Honey Heart?
Allison – I decided to come back on social media (Instagram) with a specific purpose. Not so much about me personally, but to highlight acts of kindness and show others how to live from the heart. There is so much power within our own heart, I really want to help people tap into that resource.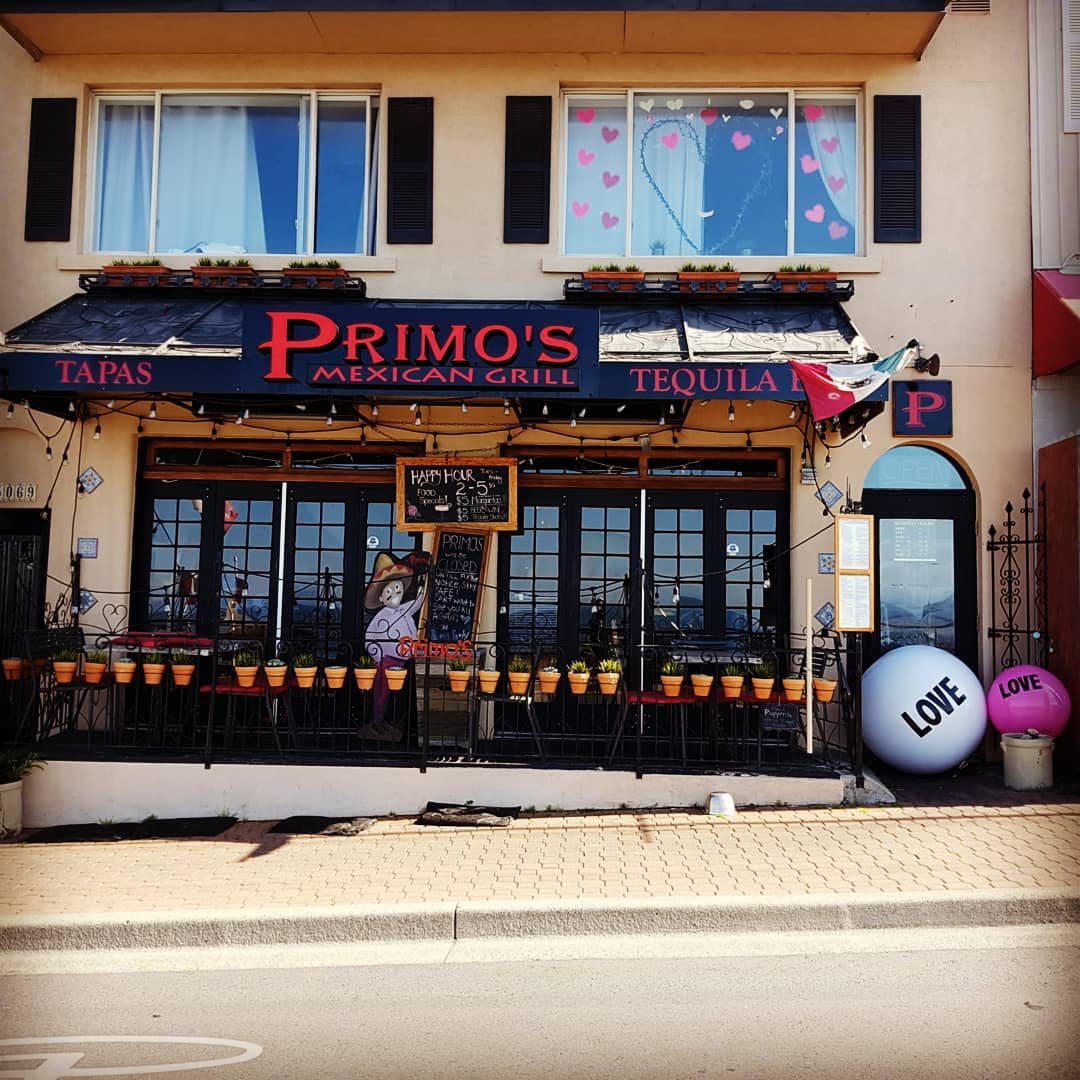 EWR – Where does the name Honey Heart come from?
Allison – My nickname "Honey Heart" stems from collecting heart-shaped rocks and things over the years. Everyone always buys me heart-related things and a few years ago I began hand-crafting beeswax candles and named them "Honey Heart Candles". It was a fun hobby for a while and then I became busy with other things but the name stuck. People now see honey or hearts and think of me, sometimes they send me random photos and say "This made me think of you". It's very sweet and thoughtful.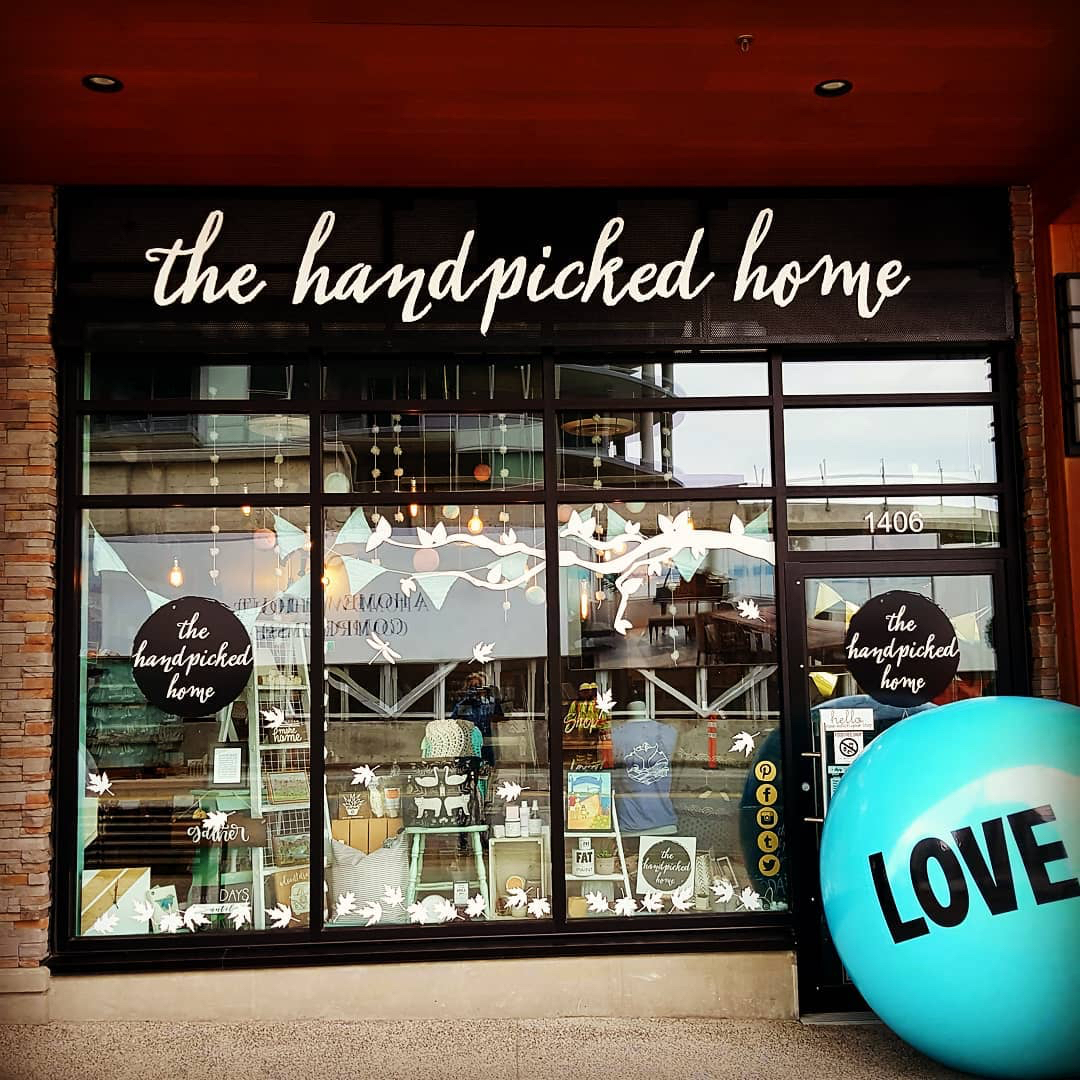 EWR – What do you do in your real (pre-pandemic) life?
Allison – In my real pre-pandemic life I was working as a Civilian for RCMP part-time. I had worked in the Federal Government since 1999. Throughout my career, I have changed roles but always loved supporting Policing. I was also a volunteer RCMP Auxiliary Constable for several years in White Rock as well. Since pandemic has changed how the world operates, I have since been laid off. I am also a 200hr RYT Registered Yoga Teacher and was working on teaching again in Crescent Beach at Love of Avery Kind wellness studio but it had to close.  I am currently attending school online, and I will launch my new job role(s) in summer. It will be quite different, but I will be in a capacity to help others cultivate heart-to-heart connections and heal, which is my passion.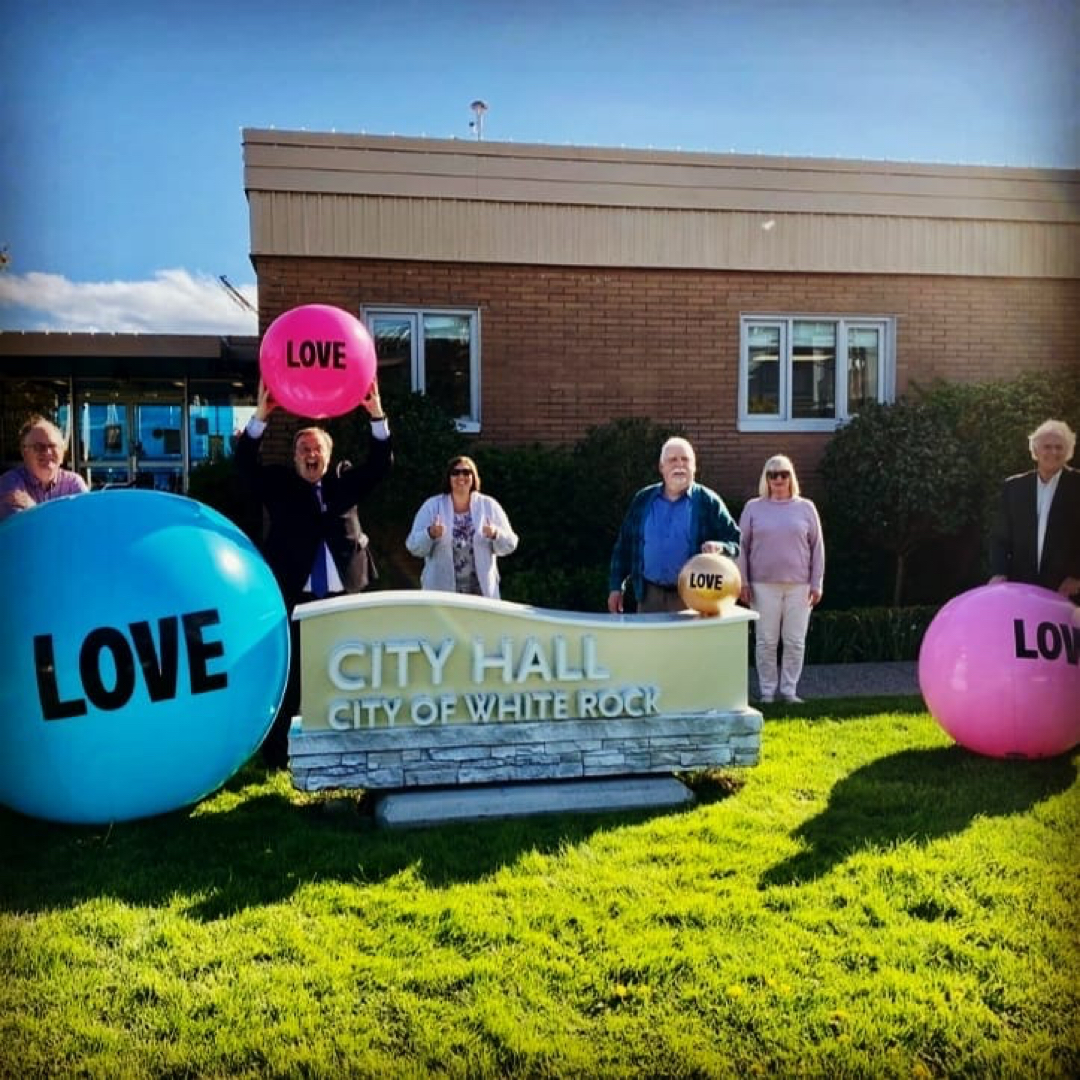 EWR – How long have you lived in White Rock?
Allison – I have been a resident of White Rock for just over 8 years combined, with a short stint away in South Surrey. I prefer being close to the water and fresh Sea air. It's definitely my happy place! I grew up closeby in Langley but White Rock always just felt like "home" to me. Something special about this place which is why I have so much love for my Community. Vitamin Sea is the place to be.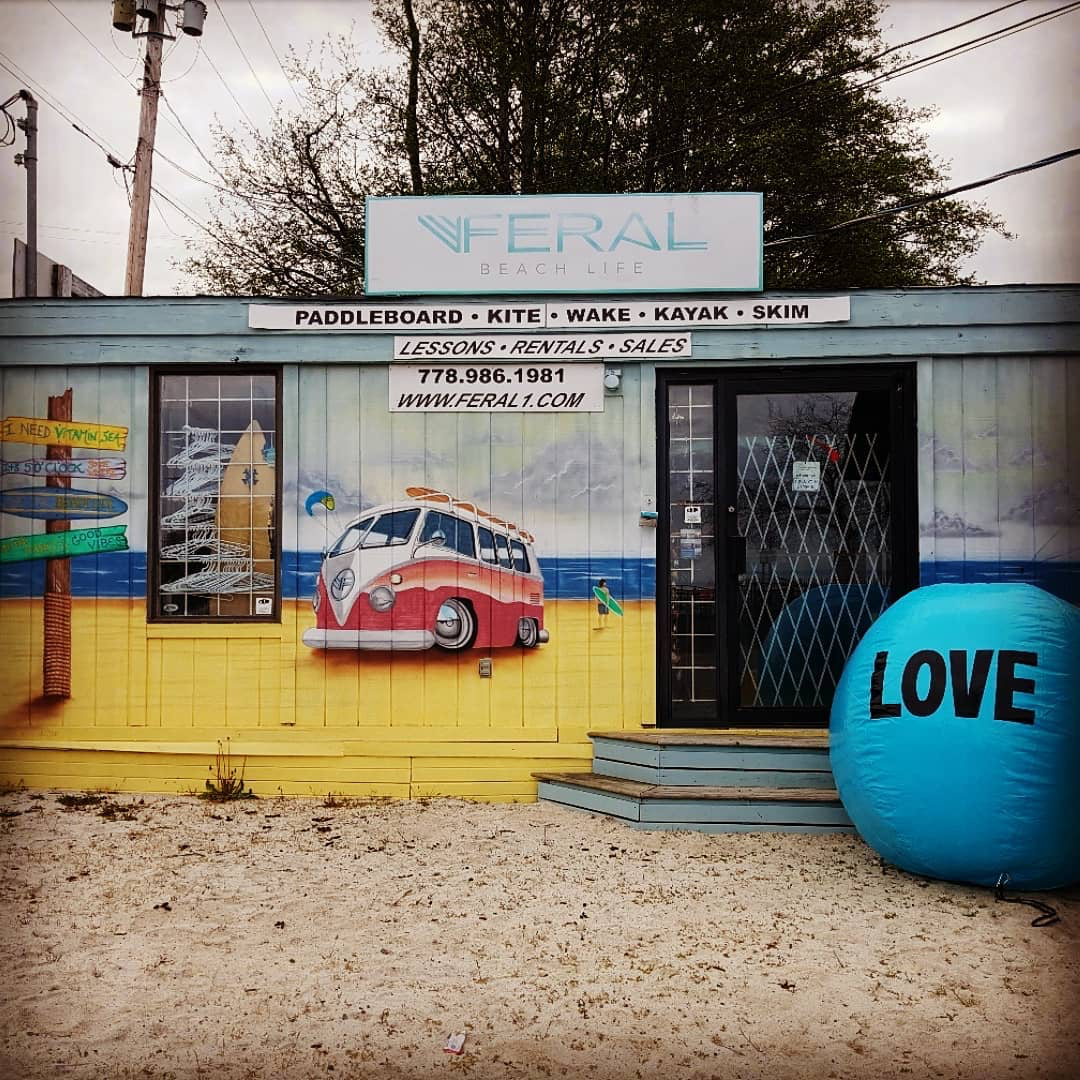 EWR – What does a perfect day in White Rock look like to you?
Allison – The perfect day in White Rock…when the tide is out to walk the beautiful sandy beach around East Beach is my favourite, especially if it's a quiet morning.  I don't have a tv so my favourite thing is watching the sunset in the evenings. A perfect day includes reading on the patio, catching some sun and happy hour with a friend to enjoy the view.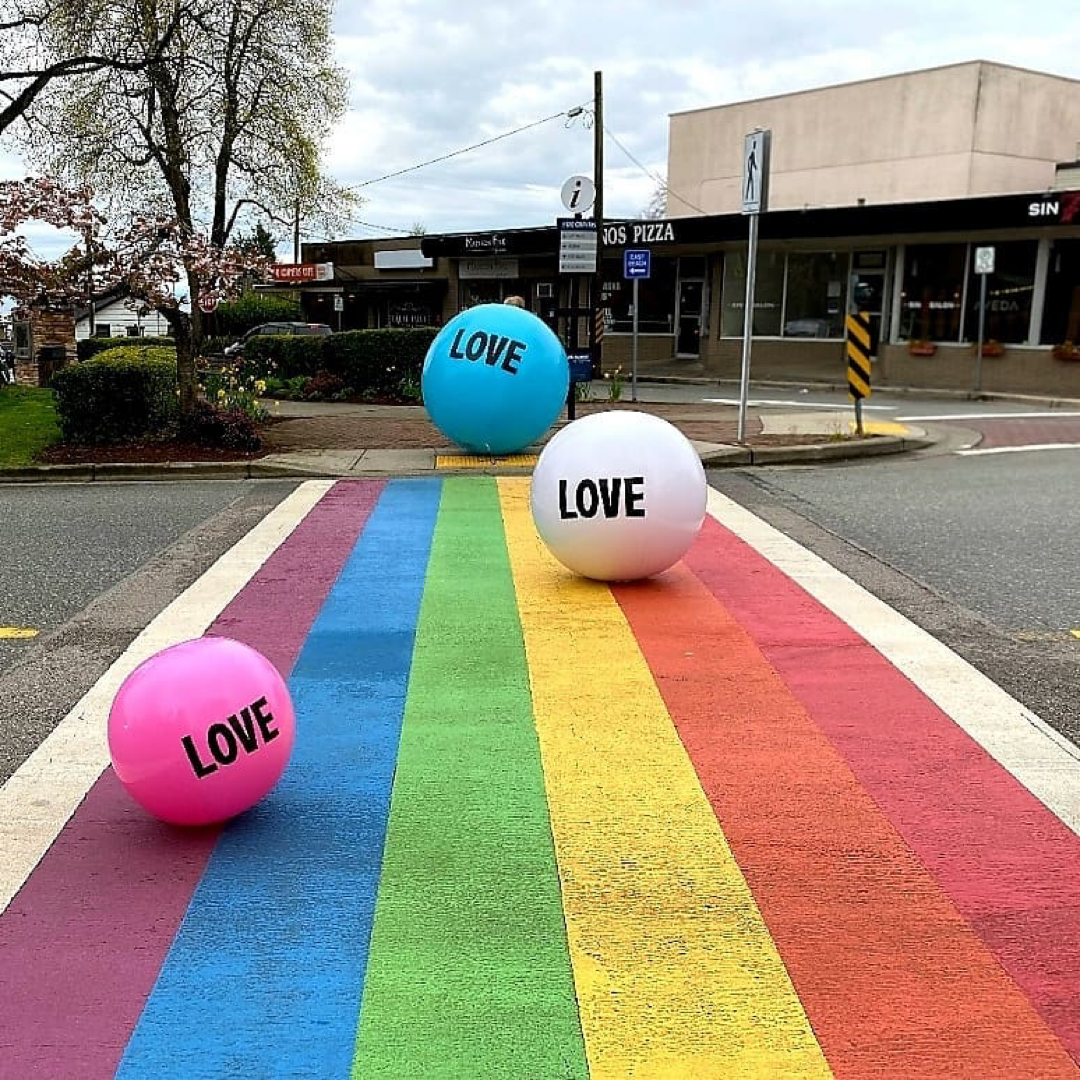 Allison also writes poetry and non-fiction and one of her short stories have been published in a book called "Grateful Soul: The Art & Practice of Gratitude", with another story to be published in, "The Courageous Heart" coming out in the Fall.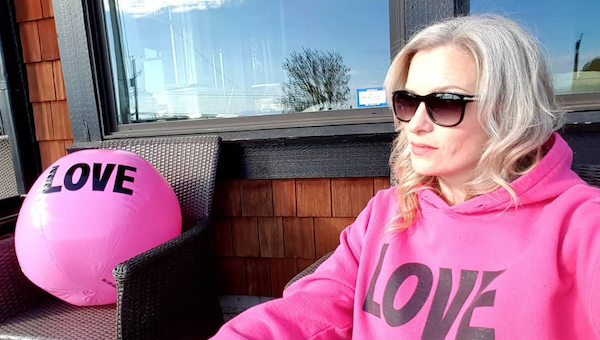 With everything that's happening in the world today, it's easy to lose your hopes and dwell on negativity, especially when as a community we're battling this global pandemic. But, as they say, with every cloud there is a silver lining, and the Big Love Ball® photobombs is definitely a shining star of positivity.
See more of HoneyHeart.ca's love photobombs on Instagram and remember, "Be Kind, Be Calm, Be Safe".
Photo credits: Allison Voth