One of the reasons White Rock grew into the destination can be attributed to a distinct white building on the waterfront. In 1909, the Great Northern Railway Company began operating along Semiahmoo Bay, initially as a daily freight train with limited passenger services. As the popularity of the small seaside town grew, so too did rail service. At its peak, there were 4 passenger trains daily arriving in White Rock from the north and the south. In 1950, passengers were being picked up 3 times daily between Seattle and Vancouver, but by 1975 all passenger services to White Rock stopped.
Over a century after it was built, the building is occupied (and well taken care of) by the White Rock Museum and Archives, preserving White Rock's history and showcasing the best parts of it.
Here's what is on at the White Rock Museum & Archives this spring and summer: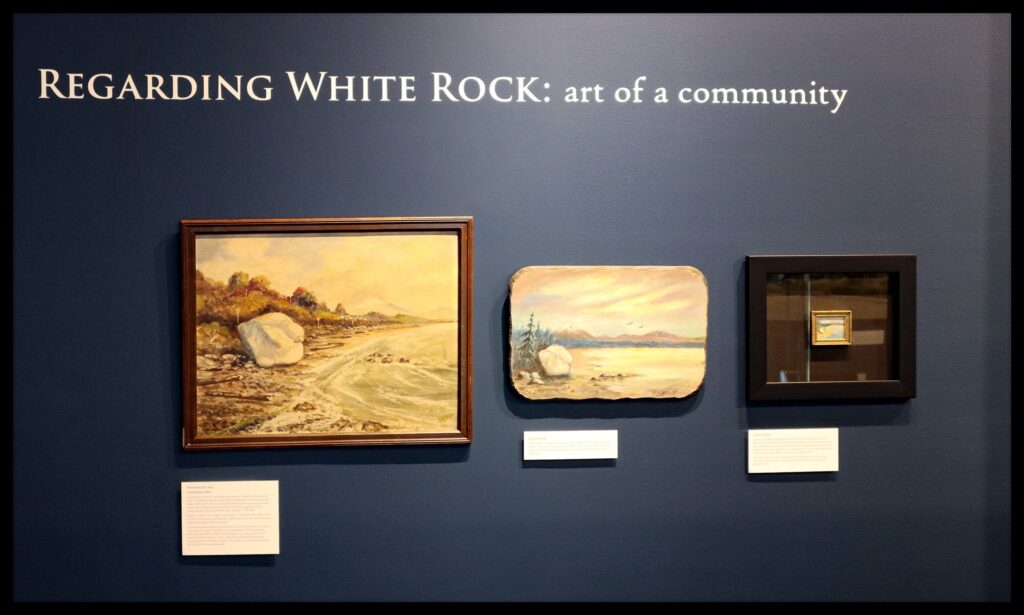 Regarding White Rock: art of a community draws on works from the museum's art collection that feature White Rock as their subject matter. The exhibit invites the viewer to appreciate the natural and built beauty of the community and to recognize the ways that White Rock has provided inspiration to generations of artists.
The beauty of everyday things highlights simple everyday items from the museum's collection that the curator chose because of the quality of their design. Whether the item is a shoehorn or a toaster, the exhibit invites the viewer to notice and appreciate the quality of these everyday things and to perhaps look at the simple everyday things that they own in a new light.
The exhibit runs from February 9 until May 25, 2021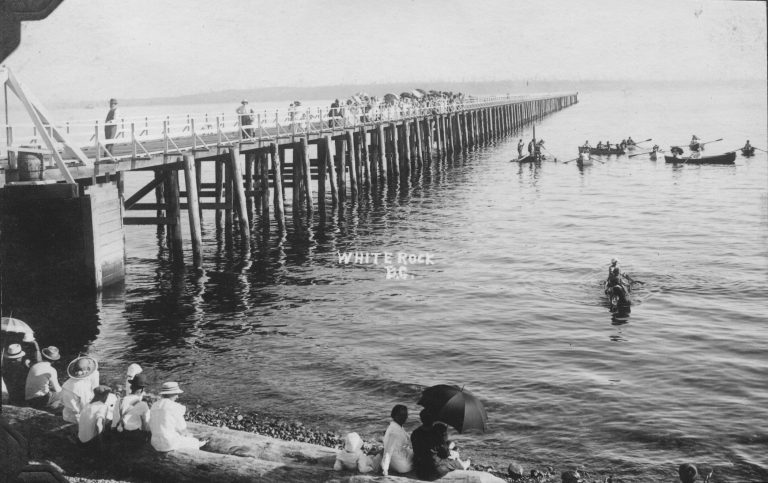 The Long Pier: White Rock, Its Pier & Community Identity
Some landmarks' existence is so entwined with the communities in which they are located that it's difficult, if not impossible, to think of one without the other. The pier in White Rock is one such landmark. It is foundational in the development of the current city of White Rock and intrinsic to its sense of place.
However, at several points along the history of the pier, its existence in the form we know wasn't guaranteed. Key decisions, from the initial one to build it, to several ones to not destroy it or to change it in ways that would've made it unrecognizable, have shaped it into the one we know today: White Rock's recreational pier – the longest in Canada.
Please join us for this exhibit to explore the story of White Rock's beloved pier.
The exhibit runs from June 29 until September 5, 2021.
—
Hours:
Tuesday – Friday: 12:00 am – 4:00 pm
Weekends: 12:00 am – 4:00 pm
Closed Mondays