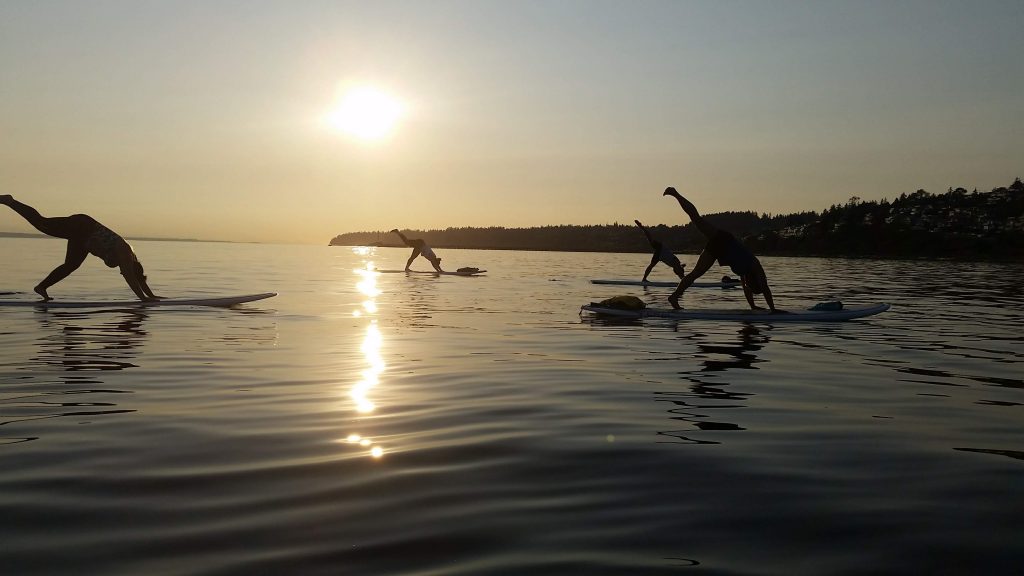 Are you ready to take your Stand Up Paddle Boarding skills up a notch? Or is your yoga practice getting a little stale? If you're looking for a new challenge, yoga on a stand up paddleboard in White Rock is the perfect way to shake up your fitness routine!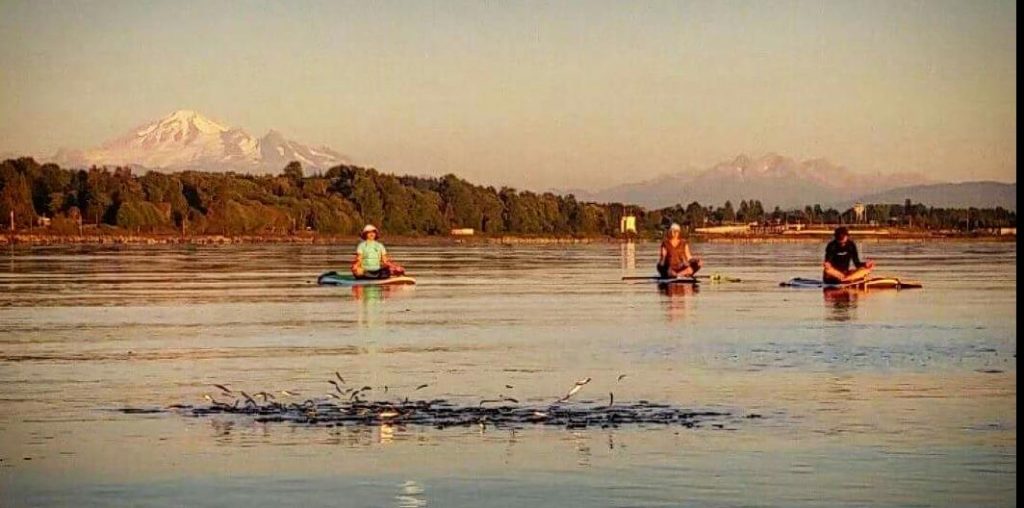 Why try SUP Yoga? Besides the fact that it's super fun to be out on a paddleboard enjoying spectacular views of Semiahmoo Bay and White Rock, SUP Yoga is also a great workout for your body and mind. It's less about achieving complicated poses and more about finding balance, both literally and figuratively. And, because the platform is unstable, you have to engage your core to keep your balance and be in tune with your body as you move through poses. Too much force or pressure on one side of your body and your board will let you know, which can result in an unwanted dip! And once you're in the water, you'll need to work to get back on!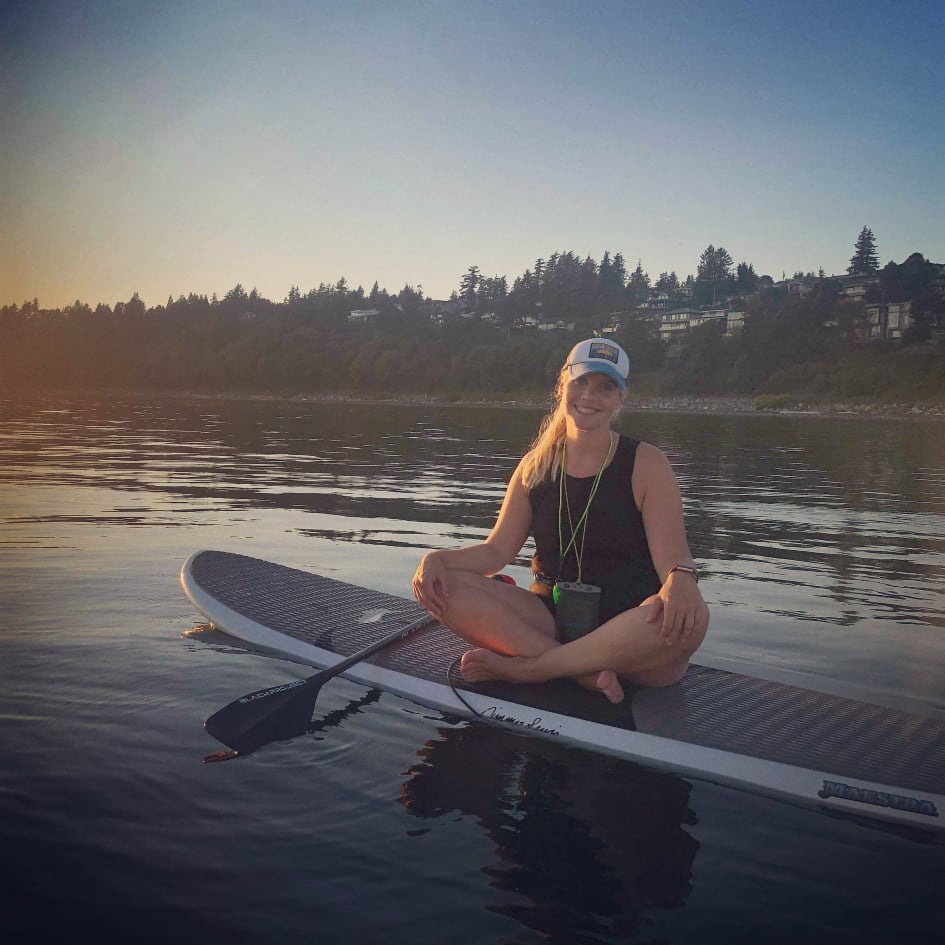 This summer, certified Paddle Canada SUP Instructor, and White Rock local, Tobey Booker is hosting regular SUP Yoga classes in Semiahmoo Bay in partnership with SUPVancouver/JustAddWater Yoga. Tobey has been teaching in White Rock for 10+ years and hosts regular SUP Yoga, Paddleboard lessons, SUP clinics and very popular Full Moon Paddle events.  Every session has a focus on learning water safety, SUP skills and the proper use of equipment, and classes are available for everyone from beginners to well-seasoned paddlers. There are regular weekly classes and extra sessions added when the weather is good.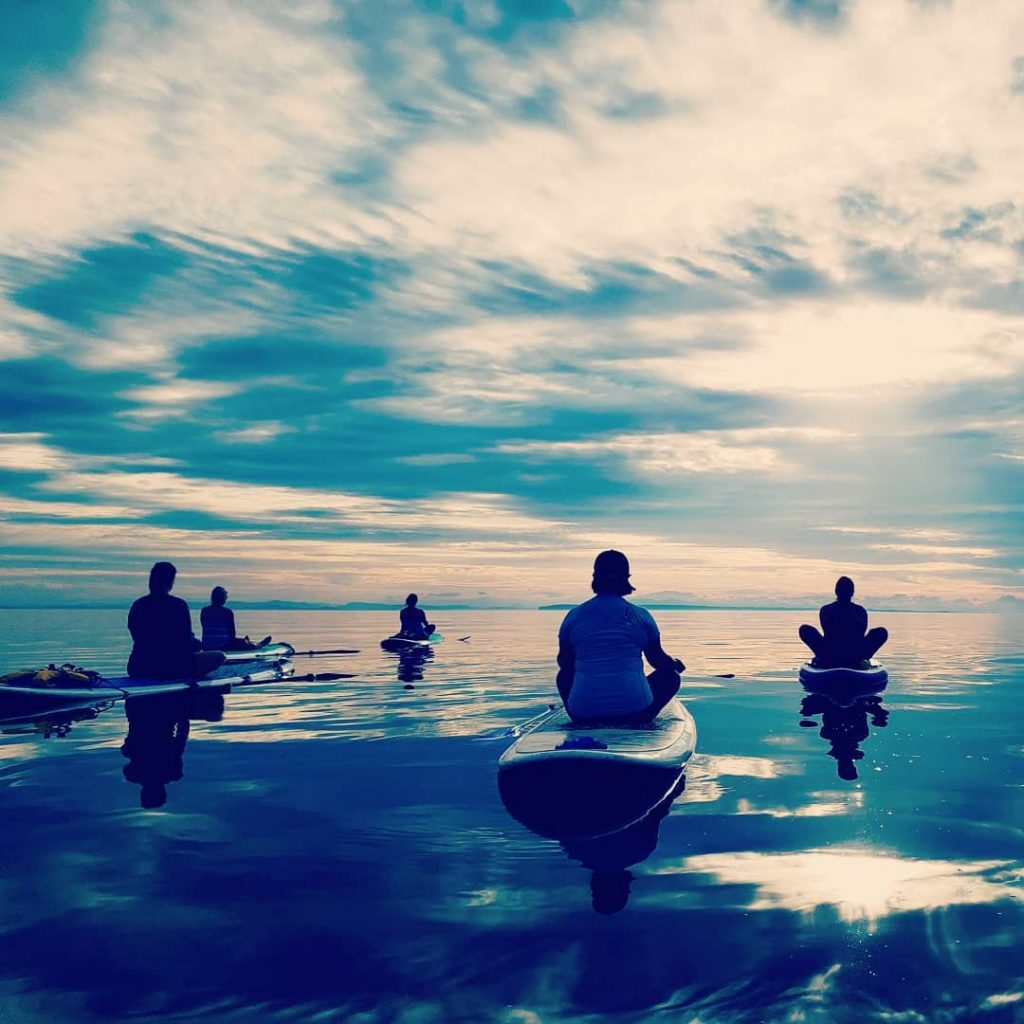 This season participants must have their own gear (board, paddle, leash and PFD) and the cost varies depending on the program.
All information and a class schedule can be found at www.standuppaddlevancouver.com. Just look for the White Rock sessions.