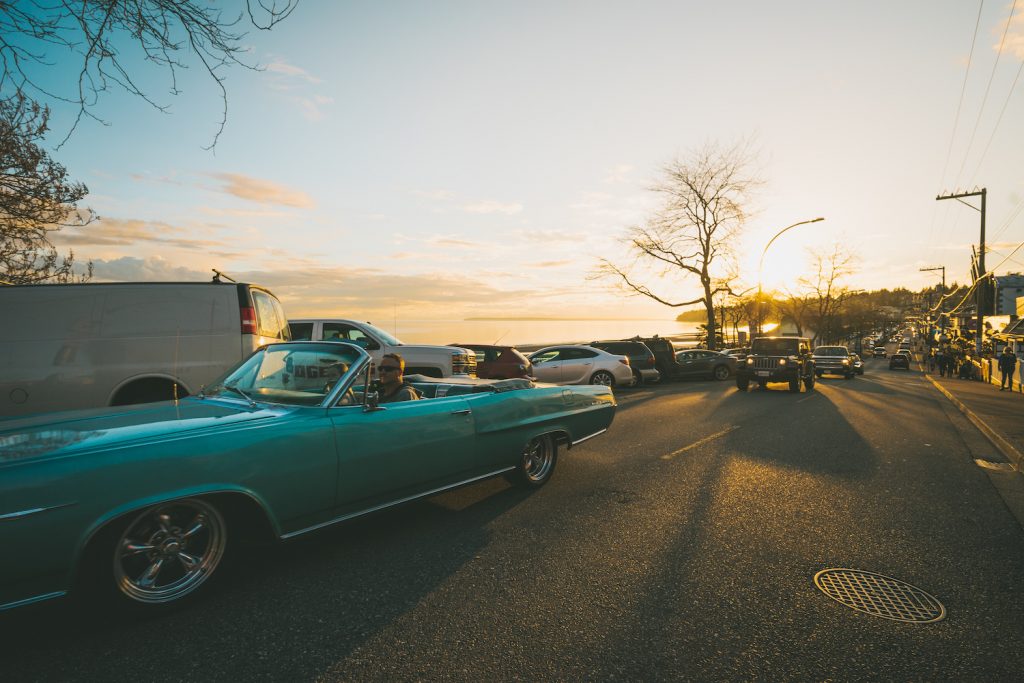 We are in the dog days of summer and from East Beach to West Beach, Uptown to Five Corners, there's something about that warm summer air that inspires friends and family to get together and celebrate. And this summer in White Rock whether it's a picnic on the beach, a lively street festival, live music or a stroll at the market, there is always something to do!  Here's what's happening in White Rock this summer:
Sidewalking Arts Spectacular
Head to White Rock's Uptown and Five Corners districts for a summer of lively street entertainment! For five Saturdays this summer (July 31st, August 7th, 14th, 21st, and 28th) the streets will come to life with street performers of all kinds entertaining visitors. With a mix of entertainment that features musicians, jugglers, magicians, unicyclists and more, we guarantee that there will be something to put a smile on everyone's face!
The event kicks off this Saturday, July 31st with lively performances at Miramar Village Plaza; the Saltaire Amphitheatre, Five Corners; and the White Rock BIA's front porch (Pacific and Fir).
Performances are free and family-friendly, and all within walking distance, so be sure to check them all out!
The Sidewalking Arts Spectacular is brought to you by the White Rock BIA.
Summer Movies in the Park
Summer drive-in movies are back at Semiahmoo Park!  Simply make an online donation ($20 is recommended), show up in your car, tune into the FM frequency and watch a movie under the stars!. Gates open at 7:30 pm sharp and the movie will begin at approximately 9:30 pm (it needs to be dark!). 1 ticket is good for one car load, and you're encouraged to purchase your tickets online in advance as there is limited space available.  Upcoming movies are:  Raya and the Last Dragon (July 29), The Lion King (July 30), Jaws (August 6).
The Long Pier: White Rock, its pier & community identify
Some landmarks' existence is so entwined with the communities in which they are located that it's difficult, if not impossible, to think of one without the other. The pier in White Rock, the longest in Canada, is one such landmark. It is foundational in the development of the current city of White Rock and intrinsic to its sense of place. Visit the White Rock Museum to explore the story of White Rock's beloved pier. Learn about key decisions along the way, including the initial decision to build and subsequent decisions to not destroy it or change it in ways that would have made it unrecognizable.  The Long Pier runs from June 29 until September 5, 2021.
White Rock Farmers Market
Visiting the White Rock Farmers Market is like visiting a community fair every Sunday. Located in the heart of beautiful Uptown White Rock, in Miramar Plaza, the market showcases local vendors selling everything from fresh produce to baked goods, local cider to spirits, flowers, plants and stunning art. The White Rock Farmers Market runs every Sunday from 10 am to 2 pm.
Summer Pottery Pop-Up
Thirty local Potter's from Semiahmoo and Fraser Valley Potters groups are excited to be back at the Landmark Gallery displaying a variety of beautiful and creative handcrafted functional, sculptural and whimsical pottery pieces. The summer pop-up takes place Tuesday to Saturday from 10 am to 5 pm and Sundays from 11 am to 3 pm, from August 1 to 28. (5140 North Bluff Road)
Live Music at Blue Frog Studios
There's nothing quite like a live musical performance and we are beyond excited that live concerts are finally back at Blue Frog Studios! Shows are small and intimate, with just 50 tickets being sold for each performance, which means that if there's a show you want to see, you need to purchase your tickets quickly. And, if the show you want is already sold out, go ahead and put yourself on the waitlist, or you can choose to watch from the comfort of your own home as Blue Frog will be streaming select shows. Upcoming shows include Neil Osborne of 54-40 (August 12, 13 & 14) and Eagle Eyes: Tribute to the Eagles (September 2, 3, 5, 9, 10 & 11).